What are the roles and responsibilities of the Black church? If Union United in Montreal's downtown is any indicator, the Black church should go beyond religious counsel and serve its community. As COVID-19 tore through Montreal, disproportionately affecting the city's racially diverse neighbourhoods, the need for social services increased. And while Union United moved worship and other programs online, and closed most of its building to the public, the church still found a way to support the city's most vulnerable.
Charlene Hunte, a longtime member of Union United, says the doors of its food bank remained open throughout the pandemic, only closing once for one day during the height of COVID-19. According to Hunte, Union United is usually the first point of call for members of the congregation in need of any kind of assistance. "Somebody needs help [because] the police did [something]. Or someone will call us and say, 'I got evicted. Do you know anybody?'"
The church was where Hunte's mother sought help when she arrived in Canada in 1955 as a domestic servant. Hunte's involvement with the church is part of her family's history. "My parents gave, I give back now, and my children were christened and baptized here. Now, I'm 60, so it just goes to show you, it's our heritage."
For Black people, the church is a trusted social institution that centres Black life and offers support in ways other institutions, like government and businesses, do not. Union United has carried out that mandate since its inception in 1907. While battling financial challenges during the Great Depression, it set up soup kitchens with the Coloured Women's Club of Montreal to support the city's Black residents. Almost a century later, Hunte is working with the church to continue providing this service through its food bank.
Throughout the pandemic, Union United demonstrated that it's still a place of refuge for Black people — and its doors will always be open in one way or another. In March 2020, the congregation, like many others around the world, turned to Zoom. Its leadership did its best to convey the vibrant music and sermons that congregants were used to, and to involve the church's younger population. "Some of us helped with PowerPoints. And there were a lot of youths who couldn't make it because they moved out of Montreal. But they were present online, and they were so happy to be there," says 19-year-old congregant Zoëh Julien.
Union United's history is something that Julien heard about growing up, but it's also something she sees today. The congregation is made up of Black families, some of whom have been attending the church since its inception and others who came from various places in Canada and around the world. "It's just really inspiring not only to frequent there with people who are always so kind and have amazing stories themselves, but to know that you're part of something that's so old and such a success story," she says.
---
Want to read more from Broadview? Consider subscribing to one of our newsletters.
---
The church was founded by a group of U.S.-born railroad porters who faced discrimination when they tried to join other churches in Montreal. According to David Este, a professor emeritus of social work at the University of Calgary, the porters were often placed in the choir lofts or back pews where they couldn't be seen. On occasion, Black people were told that they weren't welcome at all. "Black people tried to attend those activities that were organized by white people in Montreal. But they didn't feel comfortable, and in some cases they weren't allowed to participate," says Este, whose great-uncle Rev. Charles H. Este was a minister at Union for 45 years.
When Union United opened, African American porters, West Indian immigrants and Black families from Nova Scotia and rural Ontario flocked to the church. But as the Black community in Montreal grew, so did its needs — and the church tried to meet them.
In 1927, Union United opened the Negro Community Centre (NCC), which aimed to protect the human rights, dignity and worth of Black individuals. When it outgrew Union United's basement, the NCC branched out into a building across the street and ultimately became a hub for Black talent in the community.
"It was beautiful to know that right down the street, we were able to exercise our talents in an establishment that was accepting," says Kimble Sherwood, director of the Men's Gospel Choir at Union United. In later years, the NCC and Union United became known as the birthplace of famed jazz musicians like Oscar Peterson and Oliver Jones. "The greatest people that came out of that church were jazz people," says Sherwood.
Este says the church's role has always been all-encompassing, and it has served as a social welfare institution for Montreal's Black community. "It was the hub or the focal point for the community," he says. "It was a gathering place for individuals to come and talk about whatever challenges they were experiencing."
When Ariel Marshall's family moved to the area from a Montreal suburb more than a decade ago, the congregation welcomed her like she was family. And when her mother needed to work and wanted to make sure her children would be safe, she took them to Union United. "I think a commonality with all of the stories [about the church] is that Union has always been like a home," says Marshall.
Union United's mandate of protecting Black life extends beyond Montreal and even Canada. In one of its most historic moments, former South African president Nelson Mandela visited the church months after he was released from prison in 1990 following the church's protests against apartheid and boycotts of South African products. "We were pleased that he decided he wanted to come to this little tiny church in Montreal," says Nancy Oliver-MacKenzie, a longtime member of Union United.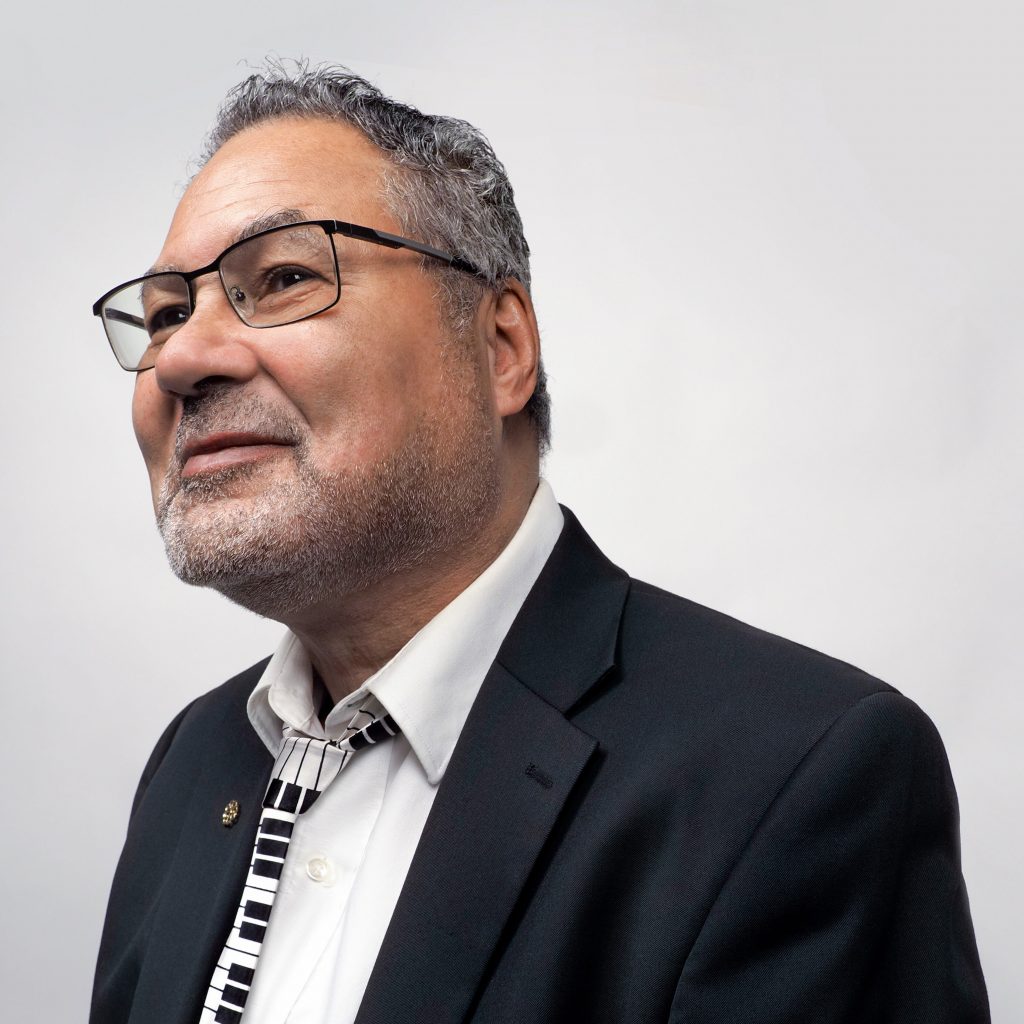 "That was a major thing for both the city, for the church, and the United Church too. Because it was a testament to the
sincerity of the protests and [Union United's] belief in doing what was right."
According to Oliver-MacKenzie, political leaders at the time weren't openly in support of boycotting products from South Africa or of Mandela until just before his release. It was Union United's Rev. Leicester Bigby who spearheaded the congregation's involvement and brought attention to the cause. Despite their delayed support, many politicians attended Mandela's speech at Union United in June 1990, says Oliver-MacKenzie. But "it was Rev. Bigby who went against the grain."
That willingness to protest the status quo has defined Union United from the beginning. Amid the tumultuousness of the pandemic and the racial reckoning that followed George Floyd's death in 2020, Union United is needed as much now as it was when it first opened its doors.
But the question of how the church can sustain itself financially lingers. Congregations across the denomination faced financial hardships during the first two years of the pandemic, and it wasn't any different at Union United. According to Carol Reddick, chair of the board, giving at the church decreased by up to 30 percent. "A lot of people don't do e-transfer, and they don't drive, so they can't come down to the church to put in their money," she says.
---
More on Broadview:
In July, the church opened its doors for the first time since March 2020, and while many are hoping for a return to normal, there are some pandemic customs, like Zoom, it will keep embracing. The video platform is a way to keep young people engaged and involved with the church, no matter where they are.
Reddick says the church is also searching for a new leader. Rev. Robert Thompson, who served as the church's minister for over two years, retired during the pandemic, and Union United was still without a permanent minister at press time.
When asked what the church is looking for in a person to lead the storied institution, Julien says Union United's youth want someone who isn't preaching at them, but for them. "Something more of a discussion, and less on how to think and how to act."
Members also want a leader who will look forward to what's next, just as much as they look back on the congregation's accomplishments. "I think the church's history is really important. And that a preacher should keep in mind the history, but also focus on the future," says Julien. "We can't just sit on our laurels. We have to look forward."
Today, Union United resonates more than ever with its community. But the real challenge is ensuring that the church's role in the community is not something of the past. "The legacy is important. We've seen too many establishments come and go," says Sherwood. "We need to work very, very hard and make sure that Union has a place [and] has its name 50, 100 years from now."
***
Ashley Okwuosa is a journalist, editor and researcher in Toronto.
---
We hope you found this Broadview article engaging.
Our team is working hard to bring you more independent, award-winning journalism. But Broadview is a nonprofit and these are tough times for magazines. Please consider supporting our work. There are a number of ways to do so:
Subscribe to our magazine and you'll receive intelligent, timely stories and perspectives delivered to your home 8 times a year.
Give the gift of Broadview to someone special in your life and make a difference!
Thank you for being such wonderful readers.
Jocelyn Bell
Editor/Publisher