Our Values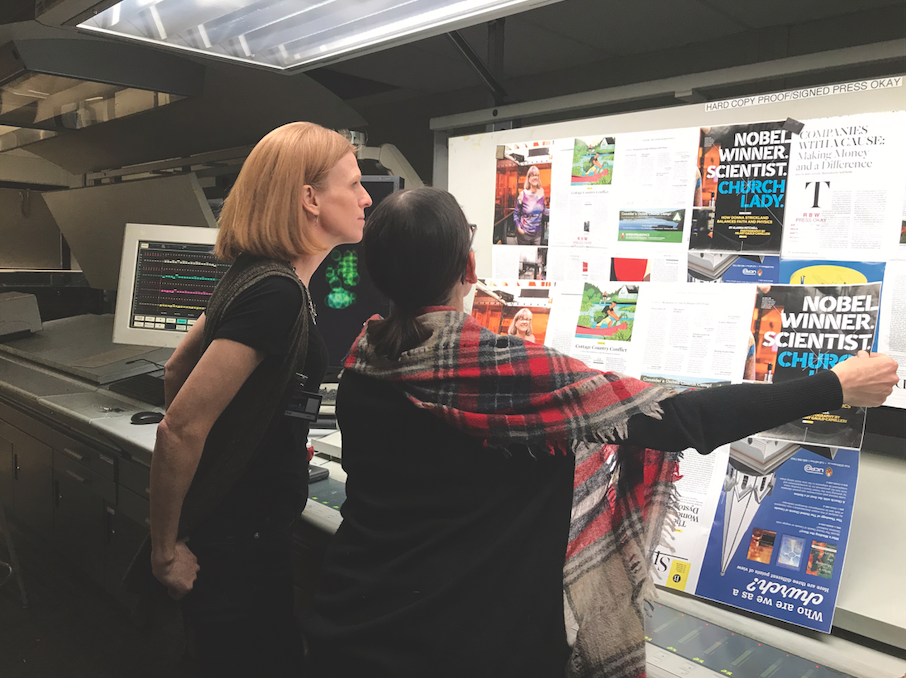 Land Acknowledgement
Broadview acknowledges that our office is on the ancestral and traditional territories of the Mississaugas of the Credit, the Haudenosaunee, the Anishnaabe and the Huron-Wendat, the original owners and custodians of this land. Today, this place is home to many including a diverse urban Indigenous community of Inuit, First Nations and Métis. Broadview regularly publishes stories on the lived experiences of Indigenous peoples across Canada, with a special focus on how Christian churches are reckoning with their complicated role in the residential school system and other historical oppressions of Indigenous populations. We regularly hire Indigenous writers, photographers and artists to contribute to all areas of the magazine, and welcome their invaluable perspective and guidance in our work for truth and reconciliation. 
To read our latest coverage of Indigenous issues in Canada, click here. 
Diverse Voices
Broadview is increasing the presence of diverse contributors on our pages, on our digital platforms and in our workplace. Our magazine reaches readers throughout all of Canada, and it's only right that the stories we publish reflect this country's rich diversity. In October 2020, we pledged to have one-third BIPOC (Black, Indigenous, People of Colour) staff and freelance contributors by 2025, and we'll check in on our progress annually. Our governing board has also committed to achieving a similar target among its 11 members. 
In our writing, we refer to diverse communities with their preferred cases and spellings. For example, we capitalize "B" in "Black" and "I" in "Indigenous," and use our Indigenous writers' and subjects' preferred spellings for Indigenous nations.
We're excited to raise the bar on diversity and to make Broadview a stronger publication that includes all voices. 
LGBTQ2 Inclusion
We recognize that Broadview can play an essential role in drawing attention to persisting inequalities affecting the LGBTQ2 community, as well as social movements working for equality and inclusion. We especially seek to give focus to LBGTQ contributors navigating their experiences within the Christian church and other faith communities.
To read our latest coverage of LGBTQ2 issues, click here. 
Environmental Sustainability
As a print magazine, we at Broadview are conscious of our impact on the environment. We've chosen to print on paper that is sustainably sourced from a properly managed forest system certified by the Forest Stewardship Council. The mill that provides this paper is committed to reducing their carbon emissions, using clean energy sources in manufacturing, and recycling and reusing paper waste.
In 2018, we decided to stop mailing our magazine in the plastic polybag, used to deliver exterior advertisements or fundraising letters. We've moved these materials to the inside of the magazine, eliminating the need for plastic. This choice prevents polybag waste from decomposing into dangerous microplastics, which contaminate water sources and harm natural wildlife in our environment.
Broadview has been covering environmental topics for years, but in August 2019, we decided to use the phrases "climate crisis" and "climate emergency," rather than "climate change," emphasizing that strong action is needed now to preserve our shared home for future generations. 
Ethical Investing
Ethical living is one of Broadview's three editorial focuses, and commitment to ethics isn't just limited to the pages of the magazine. We've ensured that our financial investments are held only with companies that meet rigorous environmental, social and governance standards, as set out by the United Nations Principles for Responsible Investment. It's a small change that makes a big difference.
Masthead
Editor/Publisher

Art Director

Managing Editor, Print

Associate Editor

Digital and United Church in Focus Editor

Assistant Digital Editor

Digital Marketing and Social Media Editor

Editorial Administration

Circulation Marketing Manager

Classifieds, Friends Fund, Promotions Manager

Integrated Marketing Sales Manager

Operations Administration

Accounting