As teenagers, my friends and I joked about the prospect of leaving Scarborough as often as we discussed the minutiae of living in it. Before being amalgamated into Toronto in 1998, this sizable east-end district — home to diverse neighbourhoods and wonderful green spaces, neglected low-rises and cozy bungalows, strip malls and takeout joints, infrequent buses and a maligned light rapid transit system — was once a city of its own. I liked the place well enough; it was where I was born, after all. But my younger self still had his nose pressed up against Toronto's proverbial window. Scarborough, I thought defensively, never got its chance to shine. The characters in two recent Canadian films, Brother and Scarborough, know this feeling as well.
My neck of the woods hasn't held much of a place in cinema, Canadian or otherwise. Historically, it has served as a stand-in for U.S. settings: keen eyes may notice elements of the University of Toronto's Scarborough campus in films as varied as The Shape of Water and Resident Evil: Afterlife. In 2013, the Jake Gyllenhaal-led Enemy, which is set in Toronto, was also filmed at the campus, but Scarborough was not name-dropped — instead, Gyllenhaal's professor worked at the wonderfully vague "University of Greater Toronto." Most Canadian movies that take place in Toronto, meanwhile, focus on the downtown core or the west end and feature the usual Toronto landmarks.
---
Want to read more from Broadview? Consider subscribing to one of our newsletters.
---
Things changed with 2016's Wexford Plaza, a comedy-drama about the awkward romance between a lonely security guard and a cash-strapped bartender, who meet at a strip mall in Scarborough's Wexford Heights neighbourhood. Though much of the actual shooting took place in Toronto's North York district, the film managed to capture Scarborough's distinct — or dreary, depends on who you ask — vision of bygone suburbia. Seeing your home depicted on screen, with all its quirks and imperfections, is both a thrilling and jarring experience. At the very least, some nostalgia kicks in. But if you're lucky, you'll be moved to think about what that home means.
Based on the novel by David Chariandy, writer-director Clement Virgo's Brother is set at a multicultural, low-income apartment complex in Scarborough in 1991 and 2001. The movie, which premiered this fall at the Toronto International Film Festival, focuses on the travails of a Black family: teenage siblings Francis (Aaron Pierre) and Michael (Lamar Johnson) and their single mother, Ruth (Marsha Stephanie Blake), a Jamaican immigrant who works long hours as a nurse. Francis is a towering figure, well liked but enigmatic, while the timid Michael has made caring for their mother his ultimate priority. In the world of Brother, Scarborough is a place where, for young Black men at least, walking alone late at night can be a matter of life and death, TV news reports of senseless killings are burned into memory, and cops are to be feared.
Scarborough, too, observes youth slipping through the cracks. Adapted from Catherine Hernandez's novel of the same name, this 2021 film by Shasha Nakhai and Rich Williamson follows three disadvantaged children who bond at a community centre in East Scarborough. Bing (Liam Diaz), an inquisitive Filipino boy, and his mother, Edna (Ellie Posadas), have fled from his violent father. Sylvie (Mekiya Fox), an Indigenous girl, lives at a run-down motel with her determined mother (Cherish Violet Blood) and autistic younger brother. Scarborough's tragic figure, the white Laura (Anna Claire Beitel), is removed from the home of her drug-addicted mom, only to be taken in by her equally dysfunctional — and as we learn, racist — dad (Conor Casey). This vision of Scarborough is more expansive but no less troubled.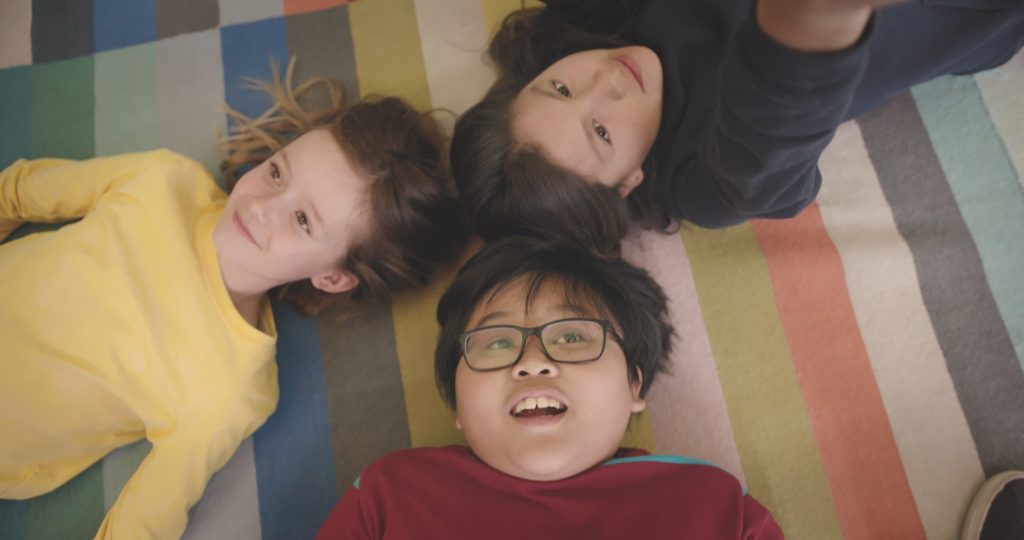 The choice of these films to centre on first- and second-generation Canadians of colour was not lost on me. For much of its history, Scarborough has been a destination for immigrants seeking new lives; according to the 2016 census, they make up 57 percent of its population. And yet, despite the district encompassing nearly a third of Toronto in size, many Scarberians feel ignored by the rest of the city. When my own family arrived in Scarborough in March 1994, they were pleasantly surprised at first by neighbours of all backgrounds and a general sense of community, but later unsettled by its core issues, namely crime, inadequate health care and transportation. For every beautiful park Scarborough has to offer, there's also a community on the brink.
Owing a debt to the arthouse stylings of American filmmaker Barry Jenkins, Virgo's Brother is as much about ambition as it is about grief. It opens with Francis persuading the younger Michael to climb a hydro tower with him. The objective is ostensibly an impressive view of the city, but it also works as a test of manhood. "Think on every step before you take it — put it to memory," Francis warns. "If you can't use your memory right, you lose." Make this climb, in other words, and you'll survive long enough until something better comes along.
Francis, who wants to become a music producer, eventually moves out of the family home into another Scarborough neighbourhood. In one particularly bleak moment, however, he admits there's "no way forward" — his dreams of a better life are just that, dreams.
---
More on Broadview:
---
Unlike the sensuous Brother, Nakhai and Williamson's Scarborough has the feel of an on-the-fly documentary. Its characters are equally ambitious, but fortunately they have better luck dealing with defeat. Acting as a sort of guardian angel for the three children and their single parents is Ms. Hina (Aliya Kanani), a social worker who runs the local community centre's literacy program. When a colleague reminds her that she's not to get too close to her students, Hina is unmoved, instead emphasizing the dire circumstances of the community. Whereas Brother's Francis longs to venture outward, Ms. Hina — and most of Scarborough's characters, in fact — don't mind staying behind; they simply want to improve their day-to-day realities.
I never left Scarborough. I remember realizing how deeply I felt about it while attending university, when I pushed back at a friend's flippant comments about the area. Scarborough isn't a place that needs to be looked down on or left in the dust; it's an energetic city within a city, and its problems can be solved. More than anything, Scarborough wants to be seen, heard and felt. Finally, filmmakers are ready to tell its stories — on their own terms.
***
Robert Liwanag is an associate editor at Broadview.
This essay first appeared in Broadview's January/February issue with the title "Scarborough plays itself."
---
We hope you found this Broadview article engaging. 
Our team is working hard to bring you more independent, award-winning journalism. But Broadview is a nonprofit and these are tough times for magazines. Please consider supporting our work. There are a number of ways to do so:
Subscribe to our magazine and you'll receive intelligent, timely stories and perspectives delivered to your home 8 times a year. 
Donate to our Friends Fund.
Give the gift of Broadview to someone special in your life and make a difference!
Thank you for being such wonderful readers.
Jocelyn Bell
Editor/Publisher