Janice Forsyth will never forget her first North American Indigenous Games. It was 1995, and the Games, also known as NAIG, were taking place in Blaine, Minn. At the time, she was an elite track athlete at the University of Western Ontario. She found herself sitting on a set of bleachers, watching the track and field events, anxiously waiting for her turn to compete. Forsyth, who hails from Fisher River Cree Nation, recalls finding the organization of the Games "loose" compared to her university sporting experience. There was no coach hovering over her, no emphasis on race times. "It was so unfamiliar to me because my experiences and racing had all been in the mainstream," she says.
Forsyth looked on as a race was about to begin. The runners took their positions, and the starter raised his pistol. All of a sudden, the man slackened. "Wait, wait, wait," he exclaimed to the bleachers. "We've got more space on the track. Anybody want to run?"
Forsyth, taken aback by the unorthodox invitation, heard a voice from behind her cry out: "I do!"
A woman wearing a skirt, moccasins and a baggy T-shirt bolted to an open lane on the track. Forsyth couldn't believe her eyes. "I'm thinking in my head, 'This can't be happening,'" she says. "They're really going to let anybody into the race."
---
Interested in more stories like this? Subscribe to Broadview's weekly newsletter.
---
The gun sounded, and the race commenced. The woman slogged down the track, nearly getting lapped by her competitors. "In my head, she's holding up the race because she's slower than all of the other runners," says Forsyth. But to her surprise, she seemed to be alone in that thought. Because when the woman completed the race in dead last, an unexpected thing happened. "Everybody just stood up and cheered."
Forsyth left the Games that year unable to shake the image of the woman from her head. Most major sporting events are all about competition excellence, but NAIG seemed to prioritize inclusion. The games weren't just for top athletes — they were for everyone. Forsyth went on to write her master's thesis on the history of NAIG and is now a professor in Indigenous land-based physical culture and wellness at the University of British Columbia.
The North American Indigenous Games had their first instalment in 1990 and have since grown into an elite international sporting event that empowers and supports Indigenous athletes. More than three decades later, the 10th NAIG is set to take place in Atlantic Canada for the first time. Running from July 15 to 23, the Games will be based in three Nova Scotia municipalities: Kjipuktuk (Halifax), Dartmouth and Millbrook First Nation.
This will be the first NAIG since 2017 — the Games were originally scheduled to take place in the same locations in July 2020 but were postponed because of the COVID-19 pandemic. They will feature over 5,000 athletes from at least 756 Indigenous nations across Turtle Island participating in 16 sports, including lacrosse, baseball, wrestling and archery.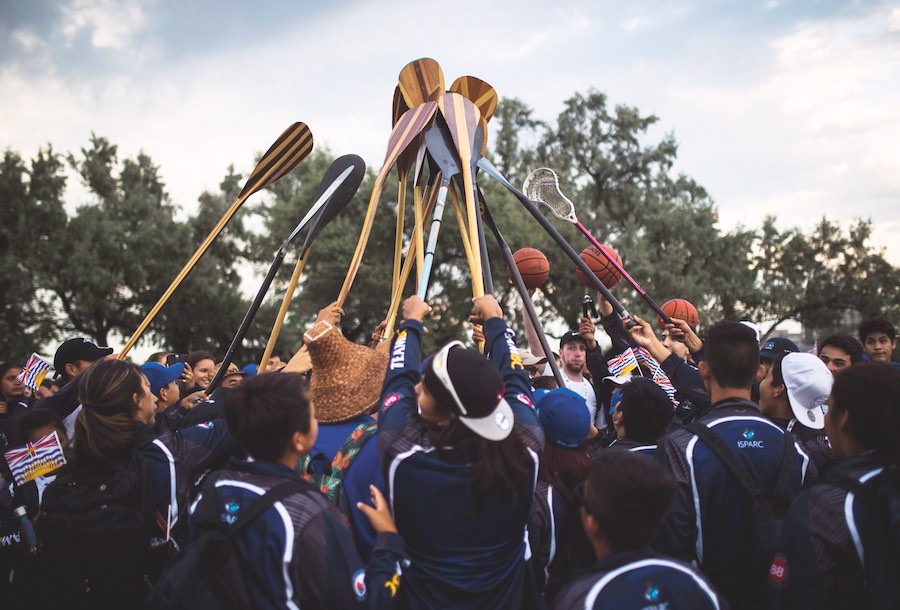 While this summer's event shows how far the games have come, NAIG wasn't always the sporting behemoth it is now, says Forsyth. "In the first couple of NAIGs, the organizers had to go scrounging for dollars," she says. "They were working on less than shoestring budgets."
But, with time, NAIG grew. The Games started to receive more and more government funding and garnered significant recognition across Canada and the United States. And although there are still discrepancies between the funding received by NAIG and the funding received by other major sporting events, Forsyth says NAIG has built a reputation by filling a niche for Indigenous peoples.
"It's the most visible expression of Indigenous self-determination because it was created by Indigenous people for Indigenous people in response to needs that they knew were not being served in the mainstream sport and recreation system," she says. "That is, by definition, Indigenous, and so it is immensely meaningful to them."
---
More on Broadview:
---
Jayme Menzies felt lost before she first encountered NAIG in the mid-2000s. Like Forsyth, Menzies was a varsity athlete, playing volleyball for the University of Winnipeg. But the institutions she was a part of — the school, her team, the mainstream sports circuit — left her unsatisfied. "I was getting a little bit disenchanted with the systems," says Menzies. "The Indigenous situation in Canada was really coming to light to me in a new way."
She says she was seeking something that would reaffirm her cultural identity and help her lift up her community. "I wanted an outlet to be building relationships with Métis and First Nations youth that was more of a positive environment."
She found that outlet through NAIG. "The first North American Indigenous Games that I was at immediately became my favourite sporting event of all time," she says. "[I] fell in love with everything that it is and all of a sudden felt at home."
Menzies now coaches Manitoba's NAIG under-19 female volleyball team. For her, the Games embody everything she feels is missing in the mainstream sports circuit. "It is a collection of elite athletes," she says. "So the performance side is there, and the motivation to win is there. But at the North American Indigenous Games, winning and performance becomes a 12th of the pie."
She's not the only one who's been altered by NAIG. Menzies sees the life-changing effect of the Games in the young women she trains. "I see them transform from insecure or quiet to just finding their identities there and celebrating their culture and celebrating who they are," she says. "They're realizing that they're not alone and it's okay to strive for more and it's okay to be exactly who they are."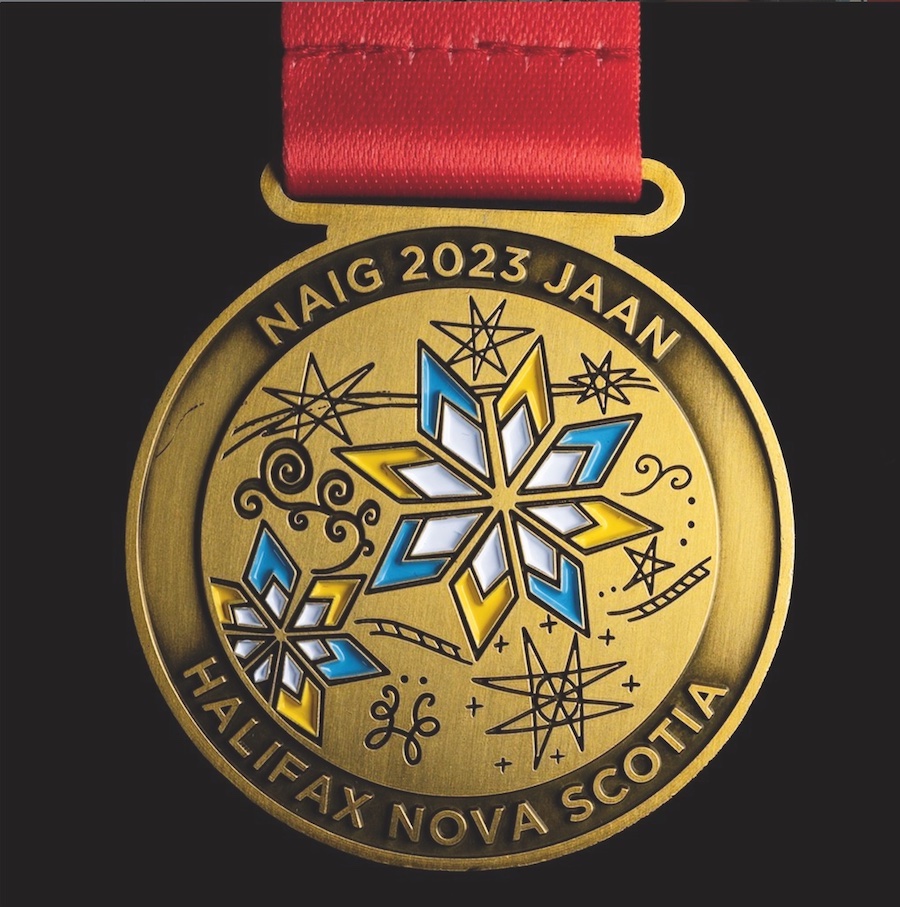 Bianca Beaudin is one of those young women. The 17-year-old from Dauphin, Man., is set to play in her first NAIG this year on the volleyball team coached by Menzies. "I'm just looking forward to seeing what the North American Indigenous Games are all about," says Beaudin. "I'm really looking forward to seeing every sport, not just volleyball, and seeing all the Indigenous athletes."
Menzies and Beaudin have a lot in common — they're both from Dauphin, they both have high-level volleyball experience and they're both Métis. In fact, about half of their team this year is Métis. "The Métis Nation has been silent for a couple generations," says Menzies. "My generation and younger are reclaiming our culture. I'm really particularly excited to watch my athletes that are Métis be immersed in culture because their parents and grandparents were robbed in a unique way."
Beaudin is sharing the experience with her 15-year-old brother, who will also be playing volleyball at the games this year. "He's six- foot-five, so he looks like my older brother," she jokes. "I'm a proud older sister for sure."
***
KC Hoard is a journalist in Toronto and an associate editor at The Walrus magazine.
This story first appeared in Broadview's July/August 2023 with the title "Ready, set, celebrate!"
---
We hope you found this Broadview article engaging. 
Our team is working hard to bring you more independent, award-winning journalism. But Broadview is a nonprofit and these are tough times for magazines. Please consider supporting our work. There are a number of ways to do so:
Subscribe to our magazine and you'll receive intelligent, timely stories and perspectives delivered to your home 10 times a year. 
Donate to our Friends Fund.
Give the gift of Broadview to someone special in your life and make a difference!
Thank you for being such wonderful readers.
Jocelyn Bell