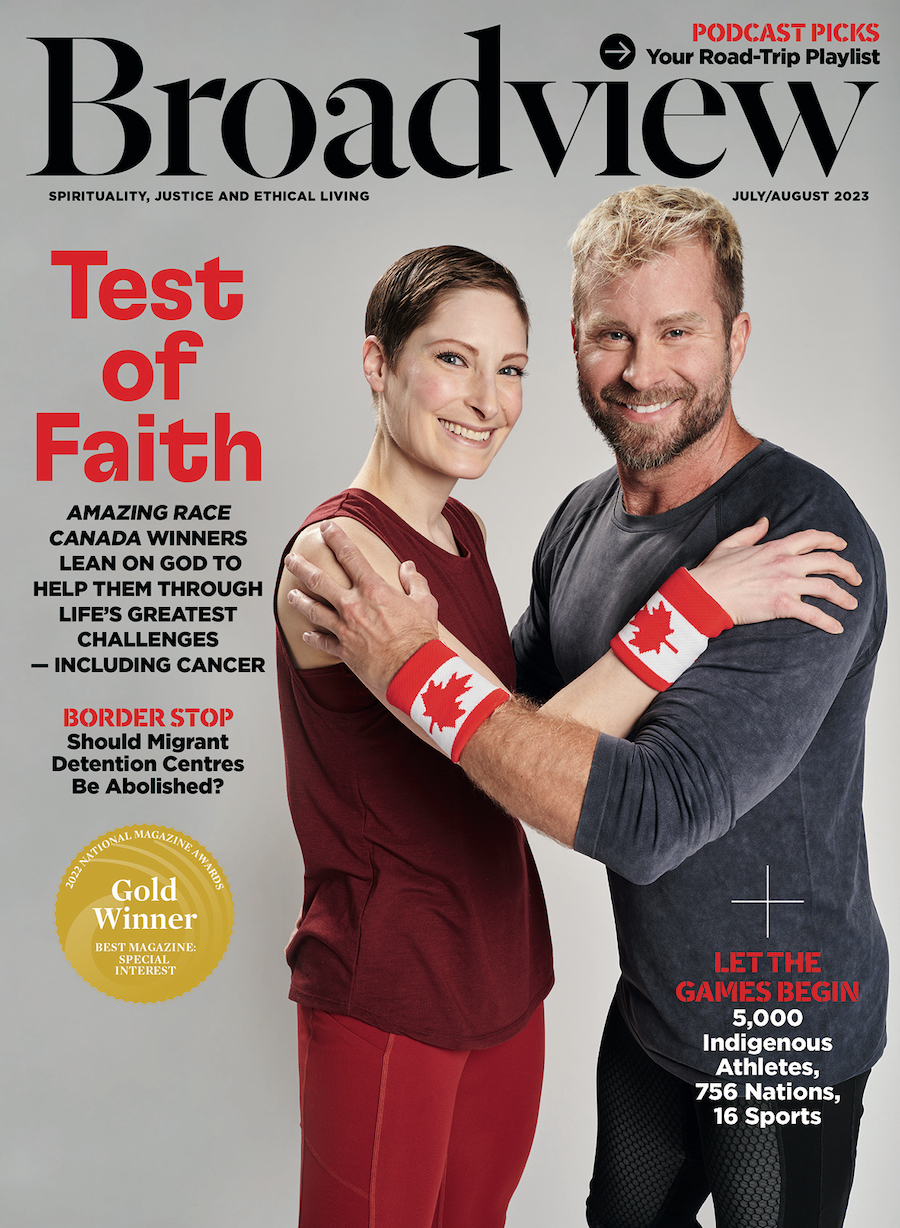 July/August 2023
In this issue:
Following a cancer survivor's race to victory on reality TV
Remembering the life of the Rev. Vivian Seegers
A conversation on race in the church with Grawemeyer Award winner, Kelly Brown Douglas
Scroll down for more content from the July/August 2023 edition. When/if a story appears online, the headline will be bolded and clickable. Want to read everything from our magazine? You can subscribe here.
To buy a digital copy of this issue, visit our online store. 
In This Issue
Snapshot
Topics: Ethical Living

Photographer shows that women of colour skateboard too

Norma Ibarra says her photos are challenging the old, patriarchal gate-keeping narrative by showcasing marginalized communities

Topics: Justice

Racist Canadian law bans immigration from China (print exclusive)

The Canadian government did not apologize for the racist law until 2006.

Topics: Ethical Living

Survey Says: Canadians are much more negative about health care than Americans (print exclusive)

In January 2023, Leger and the Association for Canadian Studies released a survey that reveals how Canadians and Americans view their health-care systems.

Topics: Ethical Living

Churches that found big ways to give back (print exclusive)

From lifting weights to collecting screws, these congregations reached impressive goals.

Topics: Ethical Living

How to recharge (print exclusive)

A community builder, public speaker and author share their tips for rest.

Topics: Ethical Living

Lack of long-term care in Canada (print exclusive)

In 2021, the first baby boomers turned 75, and they are no the fastest-growing age group in Canada. This means the demand for long-term care (LTC) will also rapidly increase. Is the country ready? Here is a snapshot of the current situation.