Many people associate road trips with long hours of tedious driving and highway hypnosis. Luckily, these podcast hosts have just the recommendations you need to add a little excitement to that unending asphalt. Whether alone or with a passenger buddy, you're sure to learn something new.
Rev. Junia Joplin is a minister at the Metropolitan Community Church of Toronto and has served as a pastor for over 15 years. Having grown up in South Carolina, she now hosts And Also Some Women, a new Broadview podcast that looks at biblical women through a feminist lens.
Recommended podcast: Batch
Produced by the Bitter Southerner, this storytelling show spotlights the American South.
Why she likes it: "You'll learn about a part of the world that doesn't always get depicted in all its beauty and complexity," she says. "Many of the headlines out of [the South] are about prejudice or really conservative religion, but there are these beautiful pockets that are resisting through activism and just being kind, compassionate people. That's a powerful story whether you're from the South or not."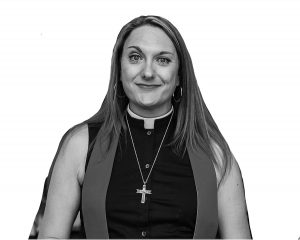 Leah-Simone Bowen is a CBC podcast host as well as a playwright, producer and director. As the creator and co- host of The Secret Life of Canada, Bowen focuses on little-known aspects of Canadian history, particularly those involving marginalized groups.
Recommended podcast: Sweet Bobby
This investigative series by Tortoise Media explores a love affair gone wrong.
Why she likes it: "[It's] an incredible true story of a woman who begins to date someone online and is taken by what the show describes as a 'scam of epic proportions,'" she says. "I think I finished it in two or three days because it is such a wild story. The reveal is jaw-dropping."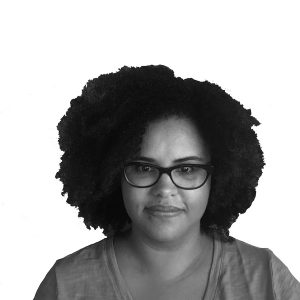 ---
Interested in more stories like this? Subscribe to Broadview's weekly newsletter.
---
Arshy Mann is an investigative journalist and the host of Canadaland's Commons, a documentary-style podcast series that explores the country's seedier side of crime and corruption. His latest season looks at the reckoning in Canadian hockey.
Recommended podcast: With The 2nd Pick, Steven Francis
Two Vancouver journalists and basketball fans recap notable games of the 1990s-era Vancouver Grizzlies.
Why he likes it: "They do the job of making you feel like you're watching a live basketball game," he says. "You can really feel the game going on around you even while you're just going down the highway passing tree after tree and bad tourist attraction after bad tourist attraction."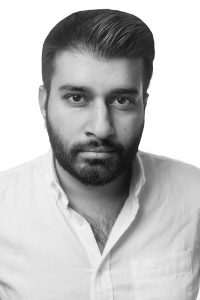 Nana aba Duncan is a broadcaster and the Carty Chair in Journalism, Diversity and Inclusion Studies at Carleton University in Ottawa. She is also the founder and co-host of the award-winning Media Girlfriends podcast, which celebrates women and gender-diverse people in the media industry.
Recommended podcast: Kuper Island
Duncan McCue hosts this eight-part CBC series about one of Canada's most infamous residential schools.
Why she likes it: "Sometimes we don't want to engage in certain media because we know it's going to be tough," she says. "[But] listening to a podcast like this is a way of witnessing — and, in some ways, engaging in the conversation around reconciliation. Hopefully that knowledge can trickle down and help us in our understanding of the history of this country."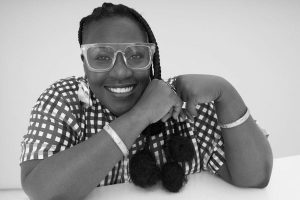 Rev. Cheri DiNovo is a queer United Church minister and former member of the Ontario Provincial Parliament. Now a minister at Trinity-St. Paul's United in Toronto, she has passed more pro-LGBTQ2S+ legislation than anyone in Canadian history. Her podcast and radio show, The Radical Reverend, has aired for over 20 years.
Recommended podcast: Sandy and Nora Talk Politics
This current events show features Sandy Hudson, who co-founded Black Lives Matter in Canada and Nora Loreto, author of Take Back the Fight.
Why she likes it: "[It's the] perspective of women who are activists, decidedly left, overtly socialist, talking about the issues of the day," she says. "To have two intelligent women speaking from a progressive perspective, it's unusual and it's Canadian and it's great."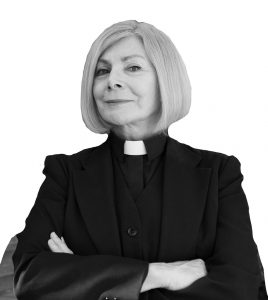 ---
More on Broadview:
---
Sam Mullins is a Canadian comedian and writer who has performed solo shows across North America. His series Chameleon: Wild Boys won podcast of the year at the 2023 Ambie Awards, the industry's equivalent to the Oscars.
Recommended podcast: The Ballad of Billy Balls
From iHeartPodcasts, this murder mystery investigates the shooting death of punk musician Billy Balls in 1982.
Why he likes it: "As a podcast, it works on so many levels," he says. "It works as an addictive true crime series filled with twists. It works as an intimate and nuanced examination of a mother and son's relationship. The writing and narration are sublime, the characters are unforgettable and to cap it all off, it has one of the most kickass opening songs in podcast history that'll make you want to hit the accelerator every time you hear it."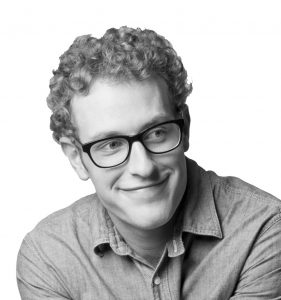 ***
Rawan Youssef is a freelance journalist in Ottawa.
This story first appeared in Broadview's July/August 2023 issue with the title "Six Podcasts for the Open Road."
---
We hope you found this Broadview article engaging. 
Our team is working hard to bring you more independent, award-winning journalism. But Broadview is a nonprofit and these are tough times for magazines. Please consider supporting our work. There are a number of ways to do so:
Subscribe to our magazine and you'll receive intelligent, timely stories and perspectives delivered to your home 8 times a year. 
Donate to our Friends Fund.
Give the gift of Broadview to someone special in your life and make a difference!
Thank you for being such wonderful readers.
Jocelyn Bell
Editor/Publisher