Rev. Catherine Smith, a retired United Church minister living in Sackville, N.B., arrives at a downtown café carrying a small notebook for our conversation about rural ministry. In the book are ideas — eight of them so far — about the challenges and opportunities for rural churches. Having served rural communities of faith for 14 years as an ordained minister, Smith sees the empowerment of laypeople as the future of rural ministry, even if a church building closes.
"We need to encourage laypeople to feel like they can offer worship," Smith says. "We need to get them to think of worship differently. We are wedded to the model of somebody standing in the pulpit giving us worship for an hour."
What are the challenges for rural ministries? Roughly 44 percent of congregations in the United Church are considered rural, but depopulation of rural areas and fewer people attending church means decreased financial stability to support not only a full-time (or even part-time) minister but also a building. Of the 27 pastoral charge closures in 2022, 16 were rural, while three were in towns, eight were urban and none were suburban.
---
Want to read more from Broadview? Consider subscribing to one of our newsletters.
---
General Council policies can disproportionately impact rural churches in negative ways, such as eliminating settlement so new ministers are not automatically assigned a rural church, or raising the mileage reimbursement rate for ministry personnel — which is a significant expense for churches in areas with great distances between communities. Plus, many ministers don't want to leave urban areas, especially if their spouse or partner has a job there.
In 2019, Smith began offering an annual East Coast gathering called Rural Routes Through the Holy for people involved in rural communities of faith. She is determined to foster the creative possibilities and continued relevance of rural ministry. In my conversations with those who attend and support a rural community of faith, people told me they are determined to keep their churches open. Despite the challenges, they believe that rural ministry is essential, that it has unique gifts to offer and that the future belongs to lay leaders, who may just be the heart and soul of rural ministry.
The United Church of Canada has three groups of lay leaders: church members, licensed lay worship leaders and designated lay ministers. The first group is made up of a mix of volunteer and paid roles, while the latter two are more formalized positions.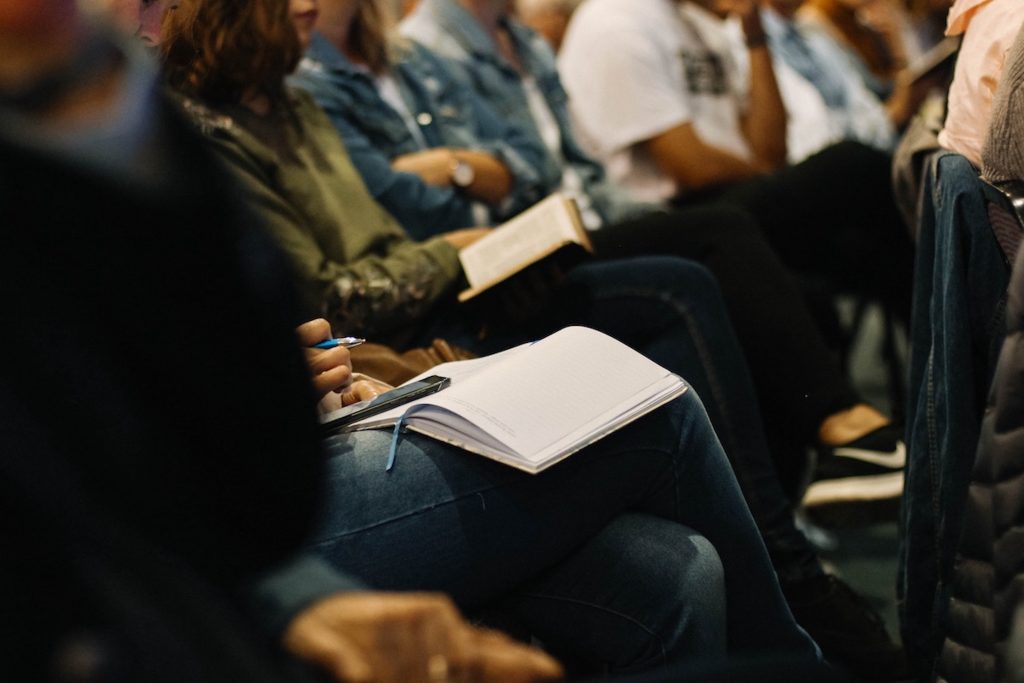 Licensed lay worship leaders (or LLWLs) complete a two-year, four-module training program offered at a United Church education centre or through online webinars. These individuals are licensed by their respective region and are available only for pulpit supply. An LLWL can lead worship services but can't preside over sacraments or offer pastoral care and may be limited to one or two services a month with the same community of faith.
Designated lay ministers (DLMs) have completed a three-year work-study diploma program at St. Andrew's College in Saskatoon — the only school in the country that offers it — and can accept a leadership role that may include worship, sacrament, pastoral care and education.
Marvin Lee Anderson is a former program co-ordinator of rural ministries with the General Council office who has taught university-level courses in rural ministry at theological colleges and seminaries across Canada and the United States for more than 30 years. A longtime advocate for the role of lay leaders in rural ministries, Anderson notes ministry personnel leave at some point. "Who keeps the churches going? The lay women and men and kids," says Anderson.
Although he's lived in Toronto since the 1980s, Anderson was born and raised in a farming community in Nebraska, where his passion for rural ministry — and for the gifts of lay leaders — began. "To its credit, the United Church has invested a great deal in preparing and forming future ordered ministers, but the downside to that is not training and educating and providing courses for laypeople, lay leaders," he says, adding that the church needs to better recognize all the gifts and capacity of laypeople.
---
More on Broadview:
---
According to Anderson, one obstacle to empowering lay leaders is that too often, members of a congregation get stuck in the safety and comfort of familiar habits and can't imagine anyone other than an ordained or commissioned minister leading their faith community. "We just aren't open to…trying something else or experimenting with something."
Creativity and experimentation take trust and courage, and also a sense of confidence, a trait many congregation members lack when it comes to theology and faith. Rev. G. Jeffrey MacDonald is a Massachusetts-based consultant and the author of Part-Time Is Plenty: Thriving Without Full-Time Clergy. "You have a lot of very talented, hard-working, very faithful, gifted laypeople, yet they come to church and their gifts are not really exercised," says MacDonald, who is also a part-time pastor with the United Church of Christ. He calls for a "reimagining of theological education" — like, for example, what The United Church of Canada offers with its LLWL and DLM programs — to provide lay leaders with "the competence and confidence to transfer their skills from other areas and do ministry that is responsible and accountable," whether that's leading worship or Bible study.
MacDonald adds that in rethinking the role of clergy in rural communities of faith, ministers could play a role in "discerning, perceiving and encouraging" the gifts that members of the faith community could offer in new ways.
This is the kind of hope for renewal that Debbie Sherwin, of Minden, Ont., tries to bring to the rural congregations she serves as an LLWL. With 40 United churches in East Central Ontario Regional Council operating without a minister, she provides pulpit supply on a steady basis. "If we're going to have these small rural churches stay open and if they're contemplating either a shared ministry or collaborative ministry, the role of LLWLs is vital to success," Sherwin says. "A lot of these rural churches can't even afford a half-time minister. You can't do this without us."
---
In 2018, six small-town United churches in Ontario's Durham Region joined together to create a collaborative ministry renamed United Community Ministry (UCM). This model requires creativity and courage — and, according to Sherwin, an "in-house champion" who sees the bigger picture and holds it all together. "They help reimagine the community and come up with future possibilities, and that's inspiring. Hope emerges out of that."
In its first couple of years, that champion was the chair of the UCM council, Kerri Jebson, a firm believer in encouraging laypeople. "There are things we can build on to recognize each other's gifts and find new ones," Jebson says. "Let's not be complacent! Let's find some new passions."
Building on her enthusiasm and leadership is Rev. Elizabeth Cunningham, who joined UCM in July 2021 as a called minister, just as churches were starting to emerge from pandemic restrictions. Working with a worship team of six LLWLs, including Sherwin, to provide a weekly Sunday worship service at each of the five churches (two of the original pastoral charges amalgamated in 2022), Cunningham leads worship at one church while two LLWLs cover services at two churches each.
"I've been in ministry for almost 20 years, in solo ministry, so to be a minister to five [congregations] is a challenge and a learning curve for me. You cannot do it the same way." Cunningham says her work now is to make sure this ministry remains collaborative, rather than allow the churches to fall back into the habit of "doing their own thing." This requires a commitment to sharing all resources, not just the minister, which means "sharing all of our volunteers, all of our energy, for initiatives in our communities."
Another key to success is administrator Ruth Fallding, whose part-time position was specifically created for this ministry and provides a vital connection between all congregations. Through emails and newsletters, she keeps every church and every member informed of what each congregation is doing, so she knows the amount of work Cunningham faces with six churches. "You can't put all that on the clergy; it's impossible," Fallding says. "You need lay leadership in each church to continue that."
---
What about rural areas that are challenged to find anyone at all to lead worship? Some congregations are pushing the envelope when it comes to creativity and experimentation and how to interpret the meaning of "ministry."
Rev. Shannon McCarthy, the executive minister for Northern Spirit, Living Skies and Prairie to Pine regions, says all three regions are predominantly rural, and "it's harder and harder to find ministers who feel called to rural ministry."
She also points out the impact of the pandemic on church finances. "I think the pandemic hit rural churches harder because they couldn't do all the suppers" — a core fundraiser for many rural congregations. "There's a lot of money that's out of the system that's never coming back."
Some of the churches in her regions are completely reimagining what it looks like to be the church, including whether they need an ordained minister. For example, Anola (Man.) United is now a food bank. "They have to be a church because they need the building, but they don't have a regular Sunday worship," McCarthy says. "They've found the thing the community needs from them, and they're doing it well, but it doesn't look like traditional church."
Sackville minister Catherine Smith would applaud the hope-filled, out-of-the-sanctuary thinking of these rural churches. Even as rural churches continue to close, Smith imagines a way of doing church that continues to exist as a community of faith beyond worship in the building. An advocate of listening to the wisdom of rural people who live close to the land and the water, she says: "The best of rural can lead us to deeper ways of being in community, to deeper ways of connecting."
It's all about discovering the potential in the hearts and souls of the people who are passionate about their rural communities of faith. As Sherwin says, "We're being called to breathe new life into who we are and what we have."
***
Sara Jewell lives in rural Nova Scotia. Her work can be found at www.sarajewell.ca
This story first appeared in Broadview's July/August 2023 issue with the title "Rural Resistance: Lay-led worship is the way of the future."
---
We hope you found this Broadview article engaging.
Our team is working hard to bring you more independent, award-winning journalism. But Broadview is a nonprofit and these are tough times for magazines. Please consider supporting our work. There are a number of ways to do so:
Subscribe to our magazine and you'll receive intelligent, timely stories and perspectives delivered to your home 8 times a year.
Donate to our Friends Fund.
Give the gift of Broadview to someone special in your life and make a difference!
Thank you for being such wonderful readers.
Jocelyn Bell
Editor/Publisher