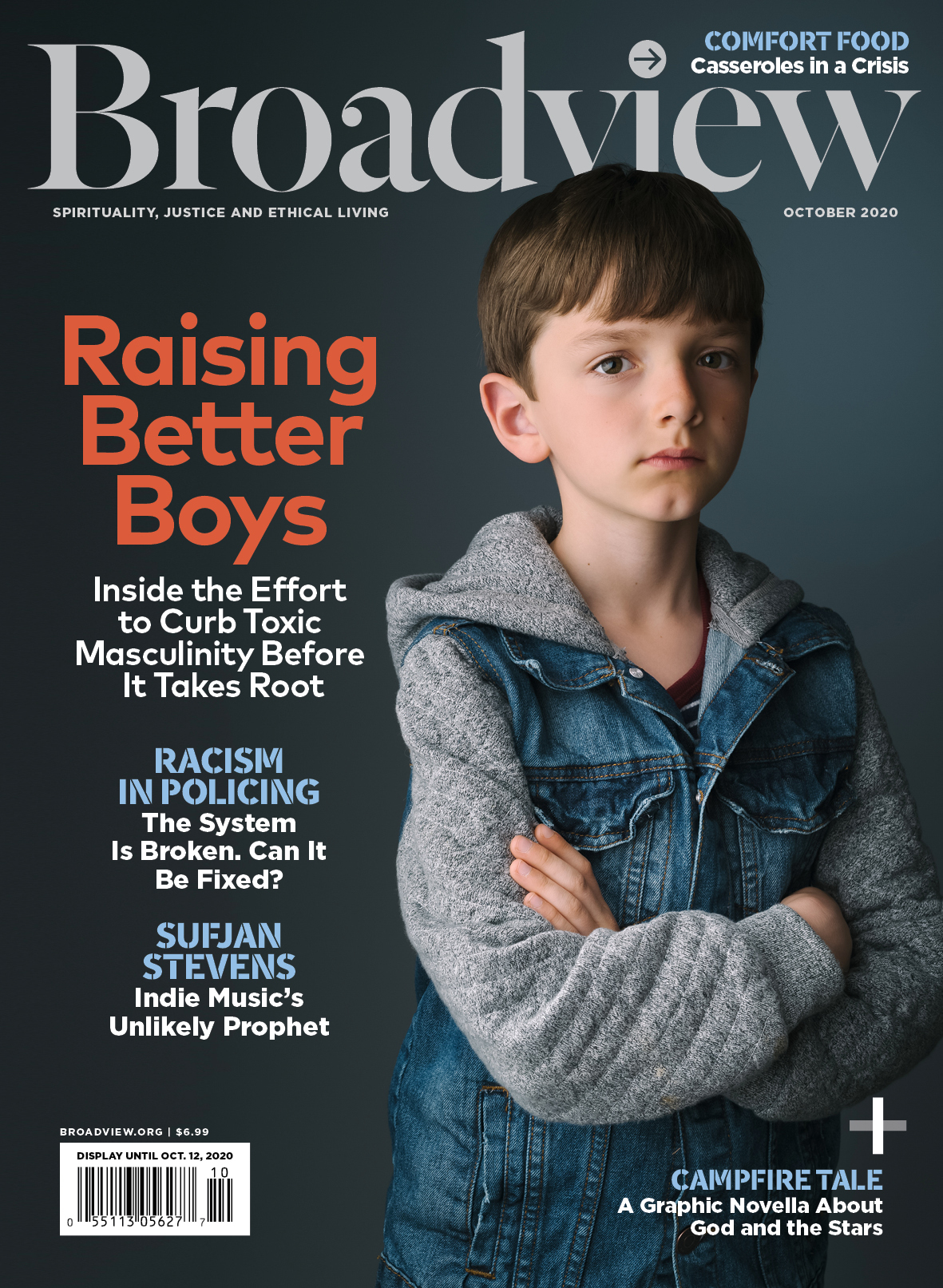 October 2020
In this issue:
A look at efforts to curb toxic masculinity before it takes root
Three people with firsthand law enforcement experience share their visions for rethinking a racist system
Sufjan Stevens, Gen Z's unlikely prophet
Scroll down for more content from the October 2020 edition. When/if a story appears online, the headline will be bolded and clickable. 
Want to read everything from our magazine? You can subscribe here.
In This Issue
Letters
Topics: Ethical Living

Responses to our June and July/August issues (print exclusive)
Snapshot
Topics: Ethical Living

Lens (print exclusive)

Solana Cain's collection "Honouring Black Motherhood" is a celebration of resilience, strength and love despite often unspeakable trauma

Topics: Justice

This month in 2014 (print exclusive)

Black Lives Matter forms in Canada

Topics: Justice

Survey says (print exclusive)

Gender equality around the world

Topics: Spirituality

Picking up plastic and other ways Sunday schools make a difference (print exclusive)

Topics: Ethical Living

Good advice (print exclusive)

How to practise gratitude

Topics: Ethical Living

Ode (print exclusive)

Jellied salad