It was difficult to constantly remind myself that the protagonist of Seven by Farzana Doctor was, in fact, not me. The novel's depiction of intergenerational violence and sexual trauma in the context of religion picks at scars that I, the author and so many others carry discreetly.
Sharifa, who identifies as Dawoodi Bohra, a small denomination of Shia Islam largely based in South Asia, grows up in the West. Like most immigrants, she balances a hyphenated identity, spends vacations with relatives back home, marries within the community and eventually starts a family.
---
More on Broadview
---
But the story takes a turn when Sharifa accompanies her husband to India for the better part of 2016, the year her daughter turns seven. Sharifa's project to research her prosperous and respected great-great-grandfather brings her face to face with suppressed childhood trauma from undergoing khatna, or female genital cutting, an age-old secretive practice that continues to bleed into her adult life.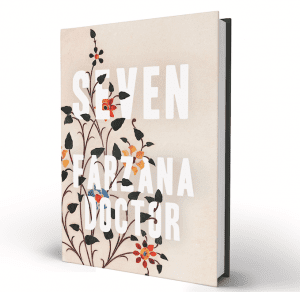 Within the Bohra faith, cutting the clitoral hood of girls aged seven is justified as a means to quell promiscuity and keep girls naik, or virtuous. Though some women like her orthodox cousin Zainab suffer no long-term effects, Sharifa feels "a familiar half-here, half-thereness about sex" due to the secrecy of the procedure and her repressed memory of it.
Through her relationships with Zainab and her more progressive cousin Fatema, Sharifa attempts to find a balance between "being part of the clan" with its centuries of rich and unique traditions, and being critical of harmful practices that arise from unquestioned faith.
Seven is Doctor's fourth novel, and it feels like an especially personal work for the Toronto author, who has spoken out against female genital cutting in her Dawoodi Bohra community. Doctor is not afraid to address injustice cloaked as religion in a world filled with the roar of #MeToo. But for girls and women like me, perhaps the most powerful aspect of this book is having our experiences seen and our active and closeted feminism acknowledged.
This review first appeared in Broadview's October 2020 issue with the title "Hidden scars."
***
Zahra Khozema is a journalist currently based in London, England.
---
I hope you found this Broadview article engaging. The magazine and its forerunners have been publishing continuously since 1829. We face a crisis today like no other in our 191-year history and we need your help. Would you consider a one-time gift to see us through this emergency?
We're working hard to keep producing the print and digital versions of Broadview. We've adjusted our editorial plans to focus on coverage of the social, ethical and spiritual elements of the pandemic. But we can only deliver Broadview's award-winning journalism if we can pay our bills. A single tax-receiptable gift right now is literally a lifeline.
Things will get better — we've overcome adversity before. But until then, we really need your help. No matter how large or small, I'm extremely grateful for your support.
Jocelyn Bell
Editor/Publisher