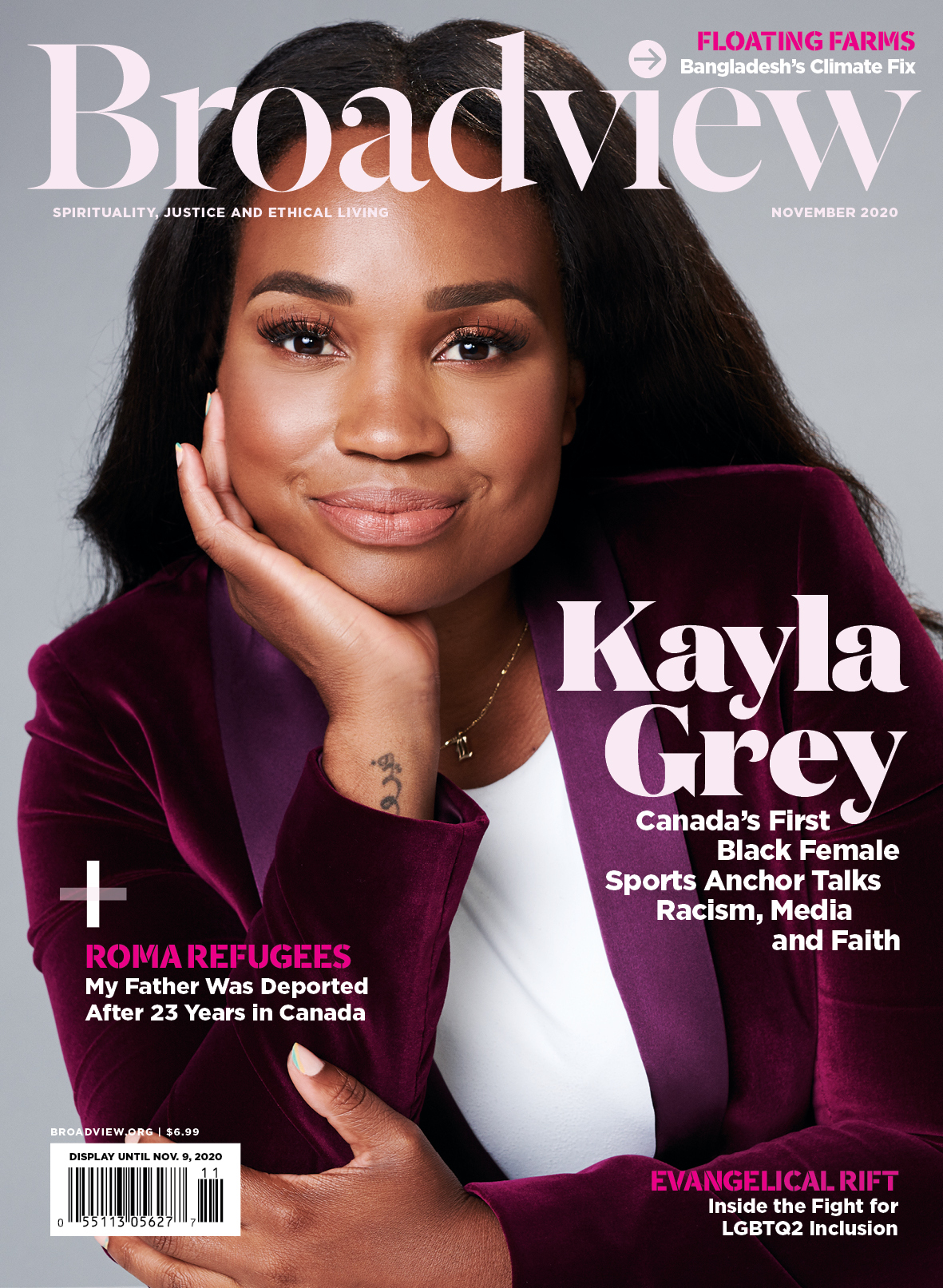 November 2020
In this issue:
Kayla Grey, Canada's first Black female sports anchor, talks racism, media and faith
Inside the fight for LGBTQ inclusion in evangelical churches
A Roma refugee family grapples with a sudden deportation
Scroll down for more content from the November 2020 edition. When/if a story appears online, the headline will be bolded and clickable. 
Want to read everything from our magazine? You can subscribe here.
In This Issue
Letters
Topics: Ethical Living

Responses from our readers (print exclusive)
Snapshot
Topics: Ethical Living

The lens (print exclusive)

Bangladesh's climate fix

Topics: Ethical Living

This month in 1921 (print exclusive)

The poppy lady's legacy

Topics: Justice

Survey says (print exclusive)

How Canadians think about discrimination and racism

Topics: Spirituality

Blessing pets and other ways churches embrace animals (print exclusive)

Three churches that turn into modern-day Noah's arks

Topics: Ethical Living

Good advice (print exclusive)

How to be a better listener

Topics: Ethical Living

Tool kit (print exclusive)

Humble Bee