As 2022 comes to a close, we want to thank you, our readers, for reading and engaging with our stories. We pay close attention to your interest and feedback — it helps shape our coverage. And just as we love to know which stories from this year clicked (get it?) with you the most, we hope you might be interested too. Feel free to let us know in the comments which one you enjoyed the most — or add a link to another piece you loved.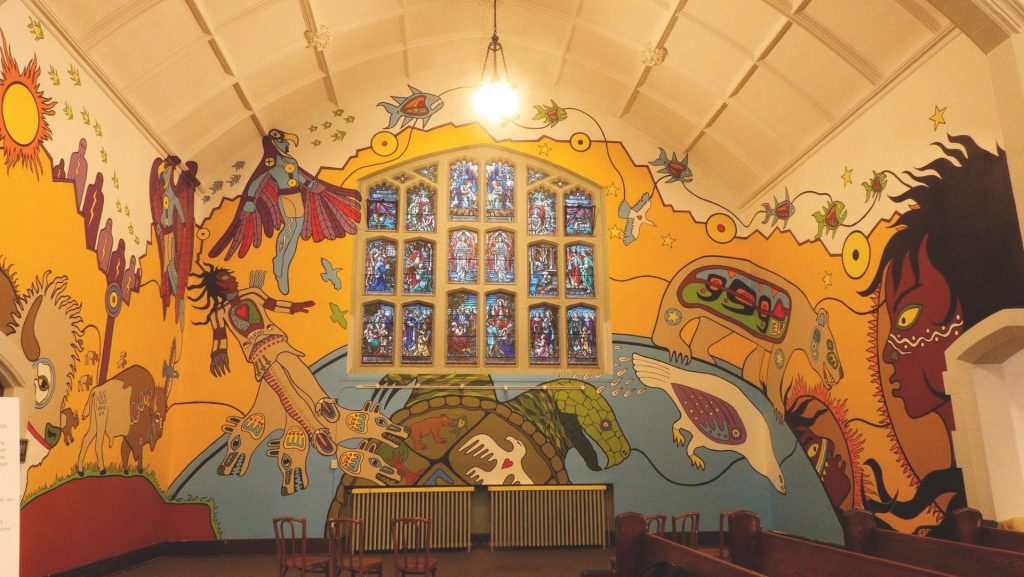 9. Indigenous mural changes the narrative at Toronto church
Artist Philip Cote's incredible mural struck many of you — and us at Broadview. The photo of the mural was visible on our Facebook page, so we think (and hope) that several readers were just as interested in learning the story behind the mural as they were in seeing a larger version of Cote's art.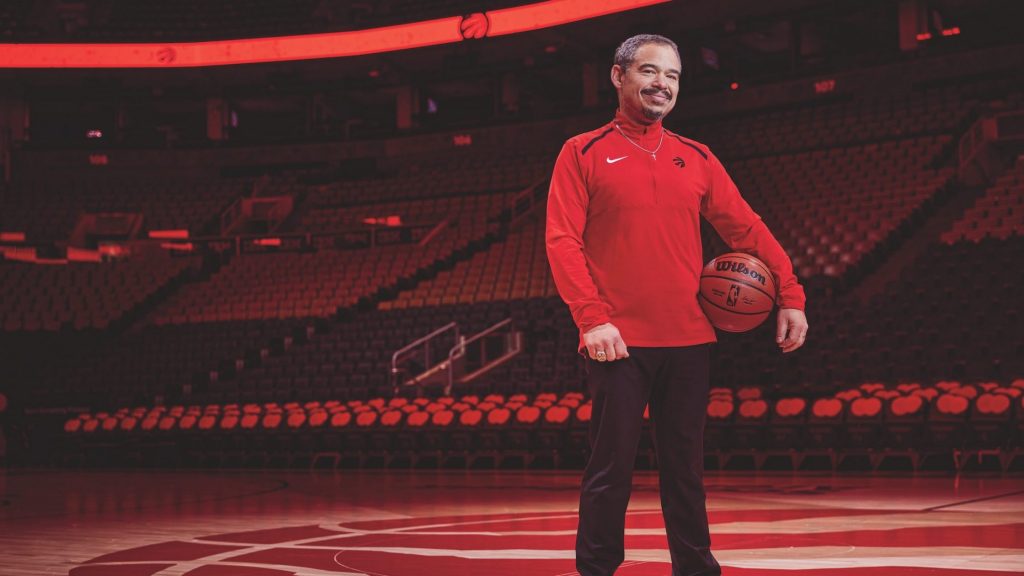 8. How Herbie Kuhn became Canada's most famous chaplain
Herbie Kuhn shared his story in detail in our March cover feature, which explored his journey to becoming the chaplain for the Toronto Raptors and Argonauts. Writer Omar Mouallem not only captured Kuhn's love for sport and his desire to support young athletes, but also the faith that motivates his chaplaincy work. You loved this story and loved Kuhn's appearance at our National Online Reading Club even more.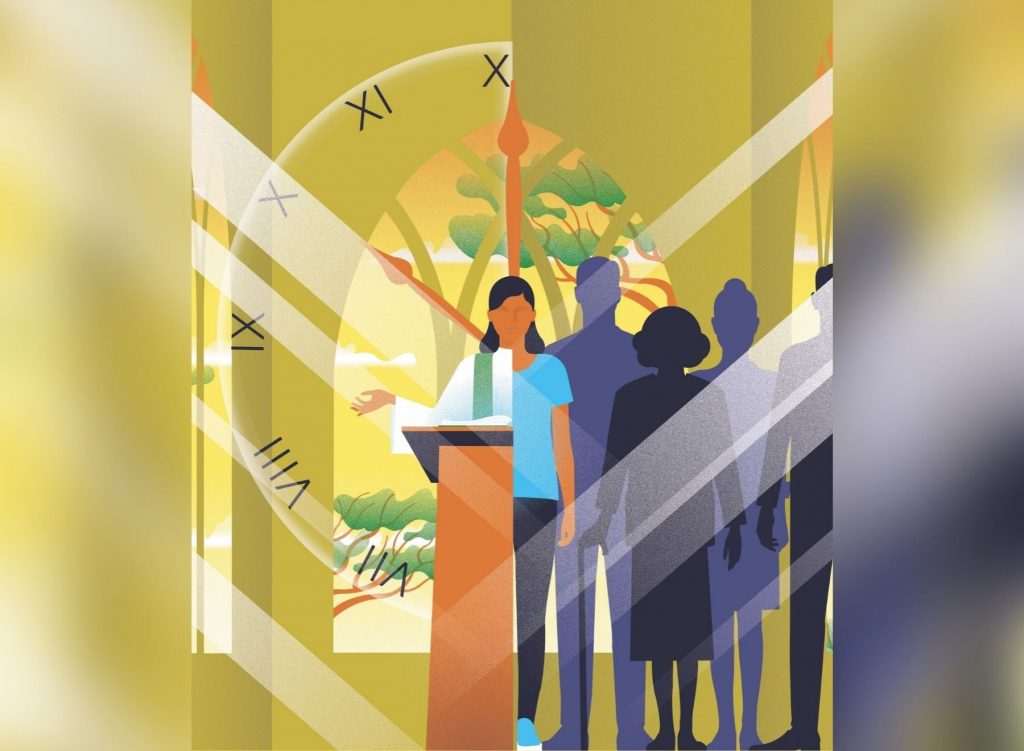 7. The United Church is changing its model of ministry — for better or for worse
As churches shrink and disappear, ministry is shrinking too, and many congregations are offering clergy positions with fewer hours. Regular Broadview writer Rev. Christopher White pays close attention to trends in the United Church and wanted to tackle this issue. Whether you were frustrated to see less money and stability for ministers or optimistic about the potential for new forms of ministry, his story clicked with many of you in the denomination.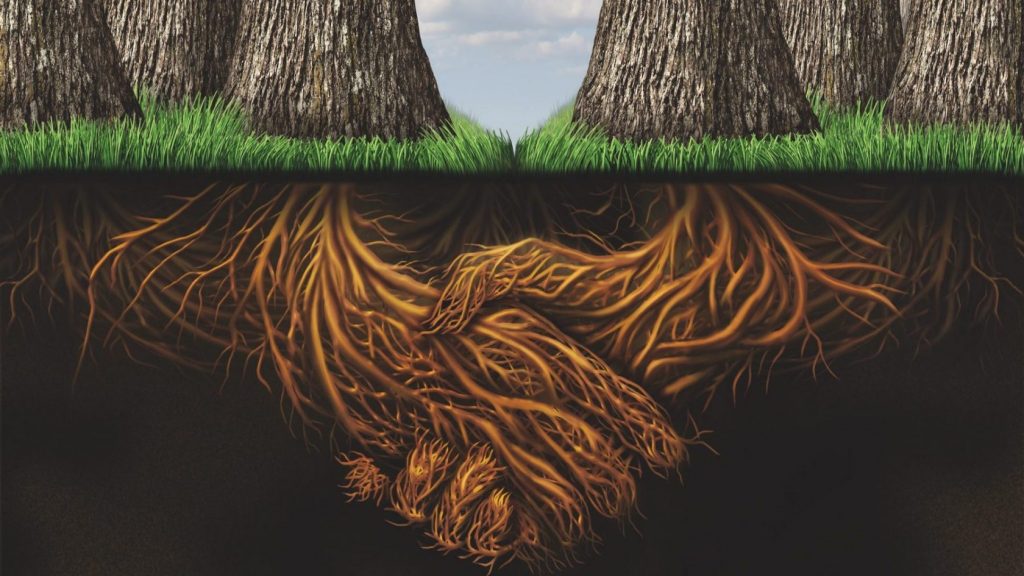 6. Japanese method can grow forests 10 times faster — and help heal our planet
Alanna Mitchell brought her poetry and deft handling of scientific topics to another environmental issue with this story about a pioneering method of planting. The Miyawaki method and its implications for our understanding of what trees do also interested many of you at our National Online Reading Club earlier this year. We're glad that Mitchell continues to bring us these fascinating stories.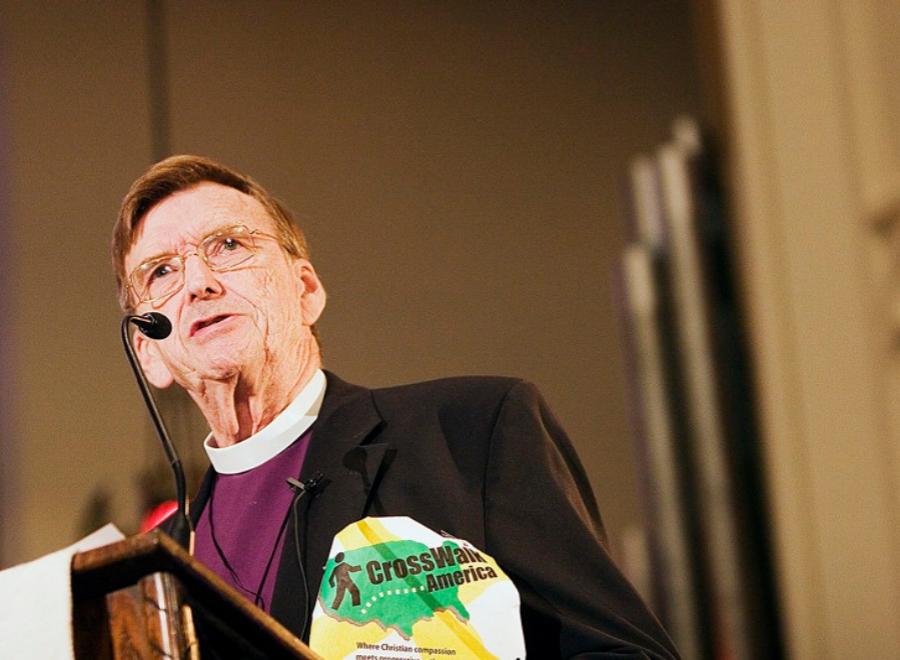 5. Why John Shelby Spong was not a progressive Christian voice
Like many, I was familiar with John Shelby Spong's work — his interpretation of the Christian story has resonated with many progressive Christians. He could also be a candid speaker, as this interview from our archives demonstrates. When I learned that Antony Alumkal had recently given a talk at a conference critiquing one of Spong's contemporaries, Marcus Borg, I got in touch with him. Alumkal, an associate professor at Iliff School of Theology in Colorado, instead offered a take on Spong, who had recently passed away that fall. That take was controversial. 
Many of you defended Spong or critiqued Alumkal's perspective, which certainly deserved more words than we gave it. But perhaps Spong himself, no stranger to contention, would have been interested in such a discussion.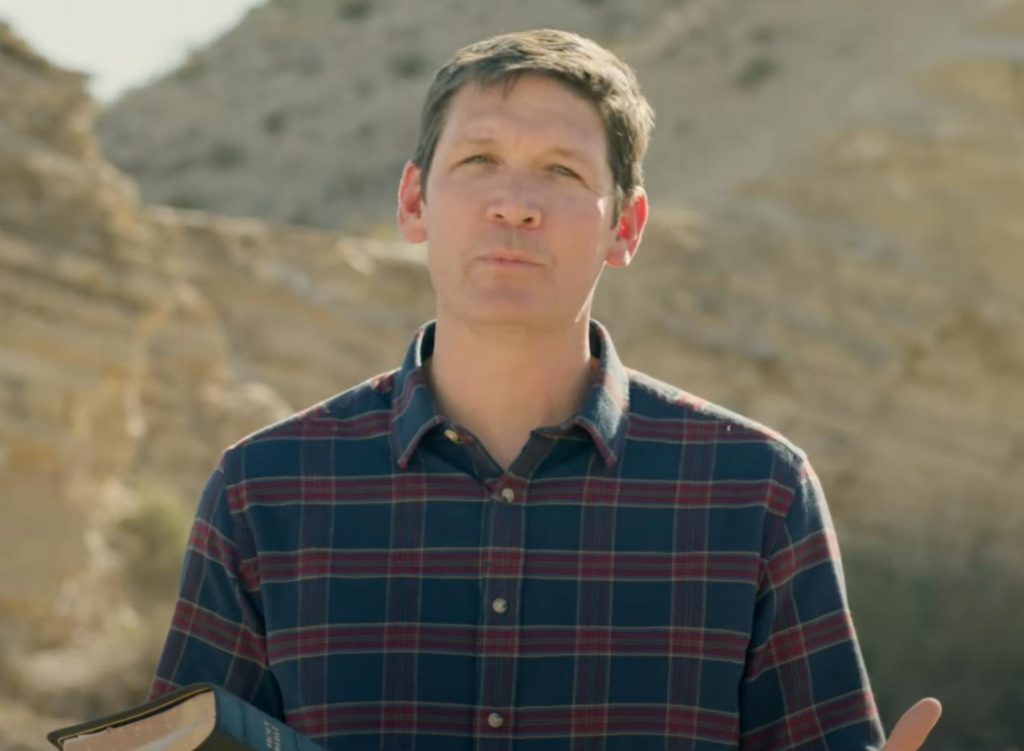 4. Why the apologies from these pastors fall flat
American Baptist pastor Matt Chandler and Canadian evangelical pastor Bruxy Cavey spurred this piece from Brianna Bell about the lack of genuine remorse she saw reflected in apologies from pastors accused of misconduct. Bell's passionate take on the larger subject resonated with many.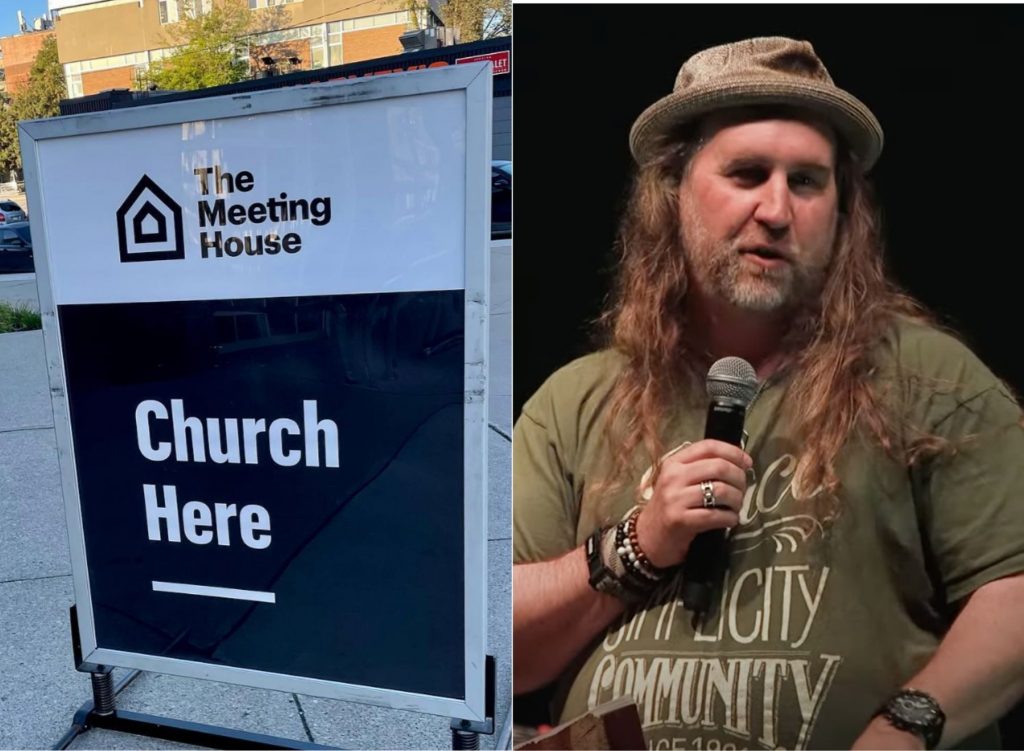 3. Why pastors should not be counselling their parishioners
In her first opinion piece for Broadview about Cavey, who was asked to leave his Meeting House church and subsequently arrested and charged with sexual assault, Brianna Bell looked at the larger issue of clergy counselling and shared why she thinks it is both unnecessary and potentially problematic. Many of you agreed; I'm sure some of you did not. But she started an essential conversation that will hopefully continue.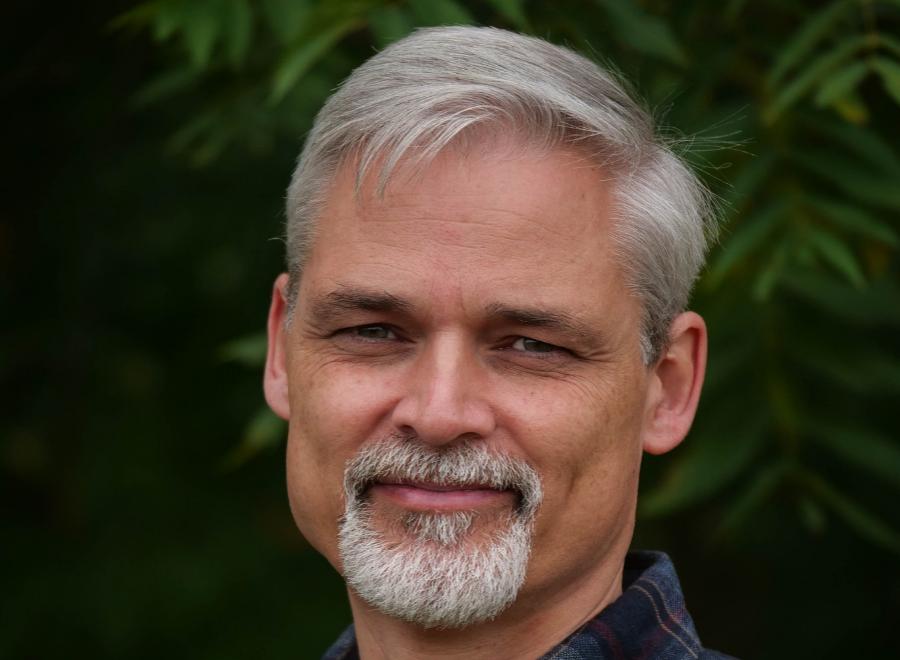 2. Mennonite minister tweets perfect response to freedom convoy
At a time when anger about COVID-19 vaccination requirements led thousands to occupy downtown Ottawa, one Winnipeg-based minister's comments hit home. Local freedom convoy organizers contacted Michael Pahl in February to ask if the national Mennonite church would support them. Pahl's response quickly went viral on social media. In an interview, he proferred a different definition of freedom than that of the convoy organizers. "We are free to care for and show compassion to the other," he says, "even at times, when necessary, putting our own self-interests aside." If you haven't had a chance, you can read the full story here.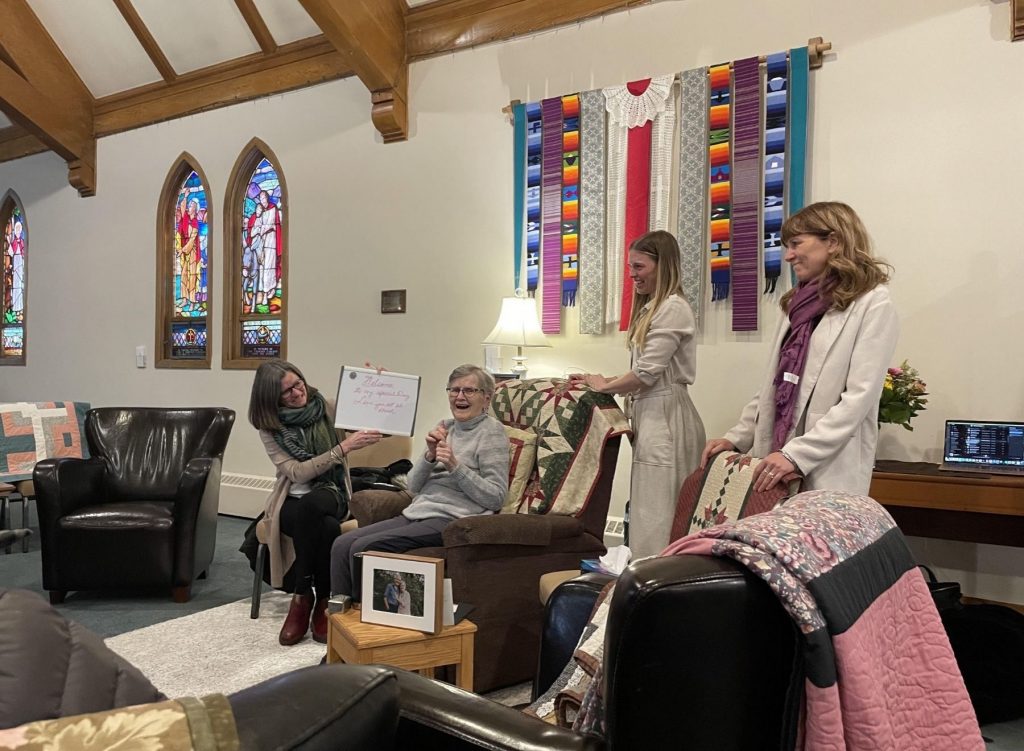 1. Manitoba's first medically assisted death in a church was an 'intimate' ceremony
This story was far and above our most popular of 2022. It interested thousands of you and received a lot of positive and negative feedback. Medical assistance in dying remains a controversial topic, and some were particularly displeased that such a procedure took place in a church. Rev. Dawn Rolke, the minister at Churchill Park United, where Betty Sanguin's crossing-over ceremony took place, said she thought that churches should reflect on what they believe about their space: "Is it more sacred than other spaces? What is the purpose of the sanctuary?" Rolke said. "Who is allowed in it, and what can happen in it?" 
The Canadian Online Publishing Awards also recognized this story recently as a finalist in the "Best Feel Good Story" category.
***
Emma Prestwich is Broadview's digital editor.
---
We hope you found this Broadview article engaging. 
Our team is working hard to bring you more independent, award-winning journalism. But Broadview is a nonprofit and these are tough times for magazines. Please consider supporting our work. There are a number of ways to do so:
Subscribe to our magazine and you'll receive intelligent, timely stories and perspectives delivered to your home 8 times a year. 
Donate to our Friends Fund.
Give the gift of Broadview to someone special in your life and make a difference!
Thank you for being such wonderful readers.
Jocelyn Bell
Editor/Publisher