This story was first published on Religion News Service on Feb. 10, 2021.
(RNS) — For the second straight day, an openly queer Christian artist has the top Christian album on iTunes.
"Preacher's Kid" by Semler, the artist name of Grace Baldridge, hit No. 1 on Tuesday (Feb. 9) in Apple's iTunes store, dethroning "Look Up, Child" by Lauren Daigle, which was released in 2018.
"It's unbelievable. I keep trying to pinch myself," Baldridge, 30, told Religion News Service.
"I actually got a tattoo last night to try and pinch myself to see if this was real."
But don't expect to hear the eight-song EP on Christian radio anytime soon.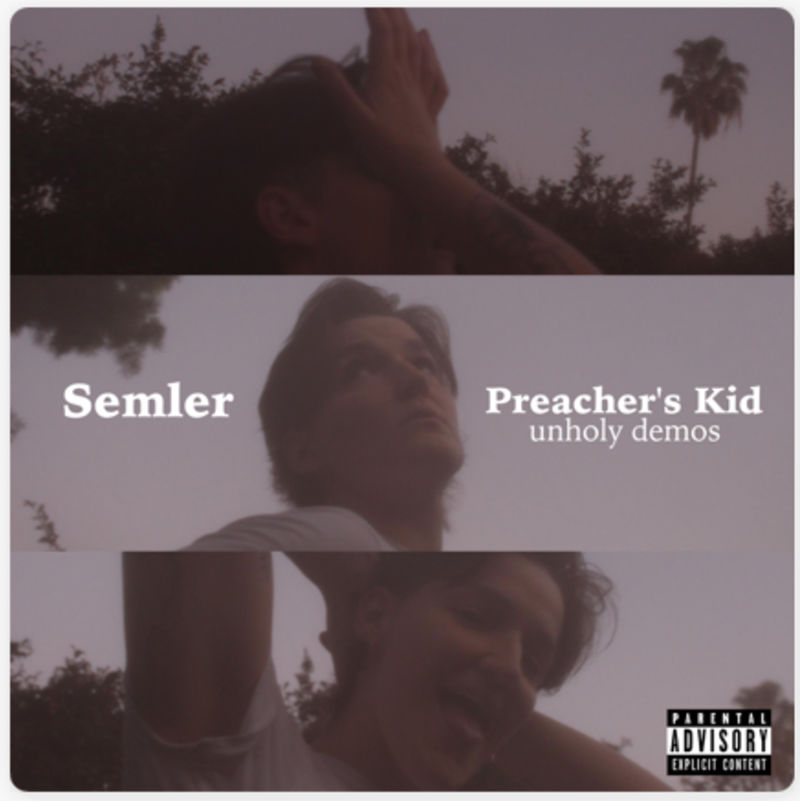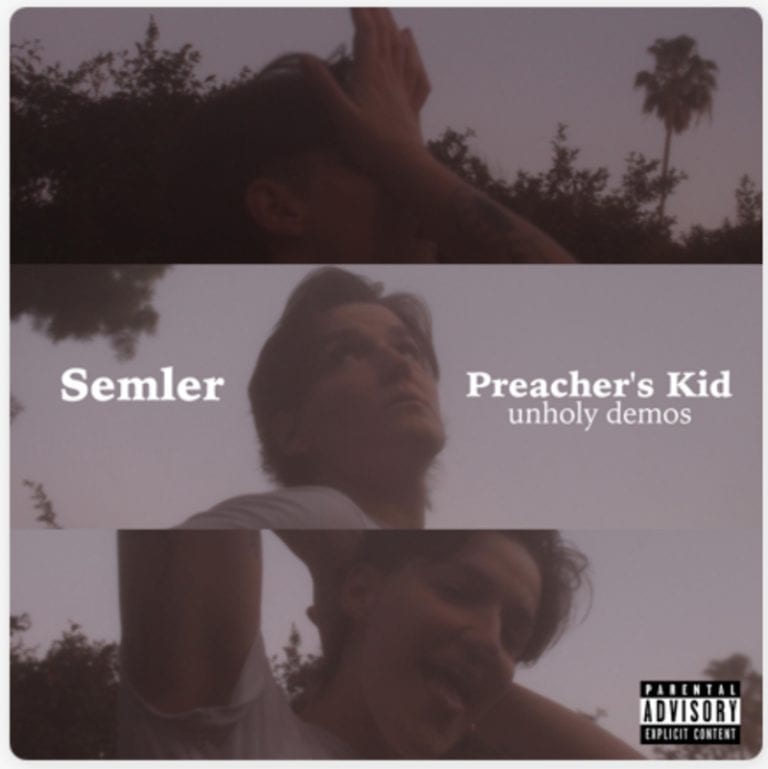 It carries a parental advisory for explicit lyrics and at turns lacerates youth group lock-ins and short-term mission trips — staples of an evangelical Christian upbringing — while professing a complicated faith.
"I'm a child of God, just in case you forgot, and you cast me out every single chance that you got, and that's your loss, not mine. I'll be better than fine," Baldridge sings on the opening track, "Bethlehem."
---
More on Broadview…
---
The Los Angeles-based singer-songwriter has described the album as a "project about coming out as a queer person of faith" and its success as "an underdog story." One commenter likened its rise on iTunes — driven by something of a social media campaign among LGBTQ-affirming Christians and ex-Christians — to "GameStopping" the Christian music industry, referencing the sudden rise in GameStop stock after Reddit users bought shares en masse to drive up its value.
"I'm here for it," Baldridge said in a video posted online.
"I want to grab the No. 1 spot on the iTunes Christian music chart and claim it for anyone who has been cast out in the name of God."
The idea for the album came to the musician in part while she was interviewing Dan Haseltine, the lead singer of popular 1990s Christian band Jars of Clay, for her Refinery29 documentary series "State of Grace," which explores the intersection of human rights, sexuality and faith.
Baldridge created the album without a label, uploading it to iTunes earlier this month as a Christian album because — while it may not play like a Hillsong worship album — that's what it is, she said.
"The Lord works in weird ways, my friend," the artist said.
The musician talked to RNS about her faith, how it feels to have the No. 1 Christian album on iTunes and why she thinks it's important for Christian music to include voices like hers.
This interview has been edited for length and clarity.
What was your faith like growing up? Were you a preacher's kid, as the album title suggests?
My dad is an Episcopal priest. I grew up in the rectory. I actually grew up in Waterloo, Belgium. I've been very fortunate in that, while we didn't ever explicitly talk about anything, I was raised in an accepting environment.
But even that didn't spare me from outward church culture. So it was sort of like unbeknownst to my dad — my very sweet dad, my well-meaning dad doing his best — anytime I'd be sent to certain youth activities, certain mission trips, certain conferences, all the sort of love and acceptance I was experiencing at home, which I'm so grateful for, was just being chipped away at by the same faith I was being raised in. That was a really hard thing as a teenager to reconcile.
How would you describe your faith now?
I would describe myself as a faithfully skeptical Christian. I definitely struggle with a lot of doubt. I'm the person that stands up at Communion, going down the aisle, and in my head I'll be like, "This is a cult, right? This is a little weird."
Where did the idea for the album come from?
My earliest memories are writing music from when I was like five or six. In the past three years, I've really been taking myself more seriously as an artist and kind of checking into artistically what I want to say and what I want to write about. I've been sort of sifting through and sifting through, and I think quarantine afforded me enough time to really do a lot of deconstructing and processing I maybe wasn't ready to do before, or maybe I didn't have the time to do before. That resulted in "Preacher's Kid."
I recorded everything at home on my USB mic on my laptop. It's just raw. Now it's a little embarrassing because I didn't think this many people would hear it.
Why categorize it as a Christian album?
All these songs — their common thread is they're about faith. Then I totally second-guessed myself. I was like, "No, you can't do that. That's not going to work. No one's going to see it or care about this type of story. Don't do that. Just list it as, like, "singer-songwriter." But then I kept coming back to this idea of what I'm talking about — this is an expression of my faith. This is where I am as a Christian right now. This is a Christian record.
I don't want people to think this is a gimmick. But then my favorite records growing up were Relient K, Hawk Nelson, Switchfoot. I feel like, aside from the swearing, this subject matter really does line up with other projects and bands that were under that Christian genre. Why not me?
What has the reaction been?
I have never seen this type of response before for an openly queer artist in Christian music. Of course, there have been many LGBTQ-plus performers that have come before me, but as soon as they came out, they were sort of ostracized and cast out from the industry, which was pretty daunting. But I think I've come so far in my own personal journey that I felt pretty solid to release this. I just didn't expect it would find the audience it has.
I just thought it was so personal to me and so specific to me, I didn't know if anyone would relate to it. Just to say something and for other people out there to understand your expression, it's all you want, and for years it was what I dreamed of. It's just crazy the most specific writing I've done seemingly is connecting with so many different people.
Some people on social media are calling it "GameStopping" Christian music. What do you think of that?
I'm here for it, to be honest.
I think when you say the term "GameStopping," it's sort of forcing the hand of the people in power in favor of those who have been shut out for so long. So I think that's really what we're getting at. Whether or not you've been burned by purity culture or toxic masculinity that's been enforced and by rigid church teachings, or whether you're a member of the LGBTQ-plus community and told you are not valuable and you do not deserve the same dignity as other people, we are speaking up for ourselves. I think in some ways, through this project, we're able to do so by holding up a little bit of a mirror to Christian media, like, we're here. You can't ignore us anymore. We're No. 1 right now.
That's sort of what the "GameStopping" Christian music joke is about. It's also not a joke. It is a joke, and it's also not a joke because I think it's pretty exciting.