Orange ribbons flapping on the car mirrors. Indigenous drumming over the speakers. The scenery changes slowly from yellow, flat plains to towering green trees and, finally, the mountains. Our spiritual journey is upon us. I feel it is spiritual. Prayer, smudging and ceremonies. Teaching and sharing as we meet people. They see us in our orange shirts. Tears are shed along the way, but we are supporting each other.
We come not only with the Sacred Bundle and gifts; we come with our own personal stories of residential schools. That is a bond, and the thing that has brought us together. I am hearing from others who, like me, were drawn to going on this trip. It was not an "if " or "might go" type of feeling; it was a must-go. We were each called together for this pilgrimage. We each have our gifts to share. Sweetgrass is stronger when braided together. So is this group of grandmothers and mothers on a spiritual journey to the mountains.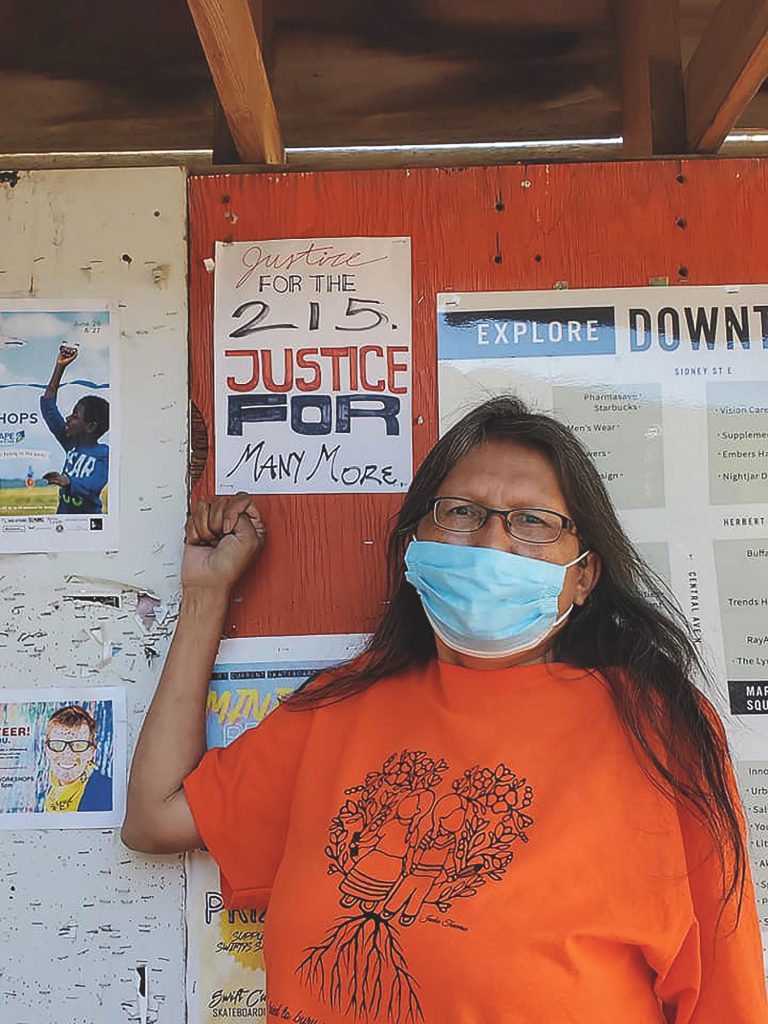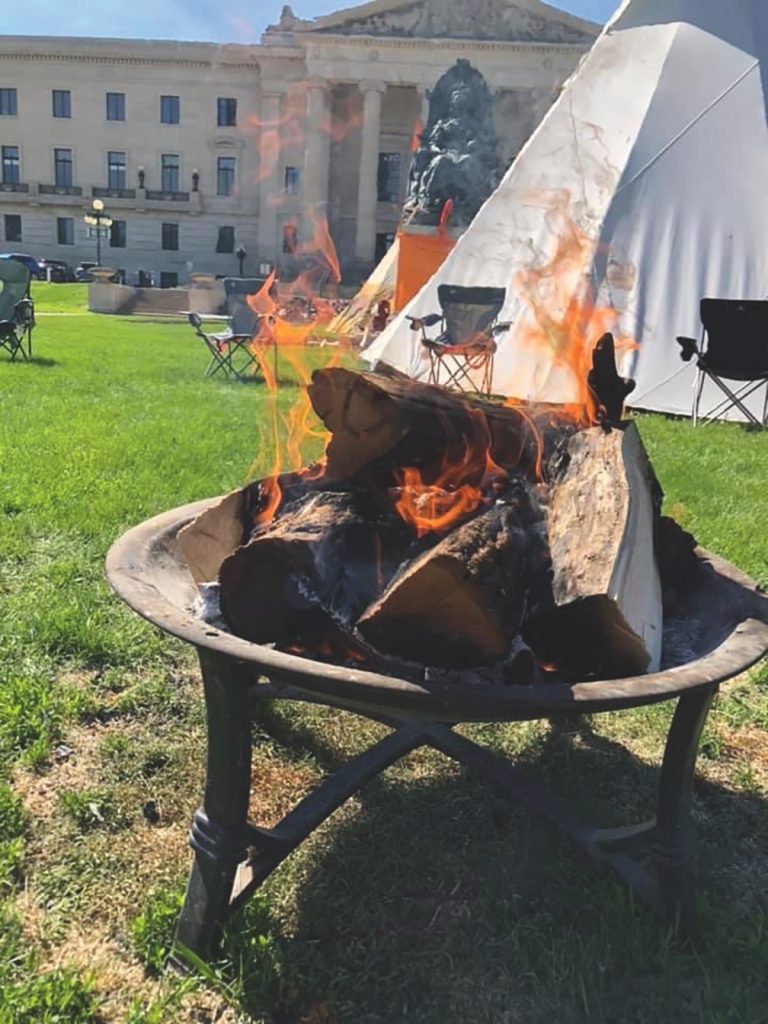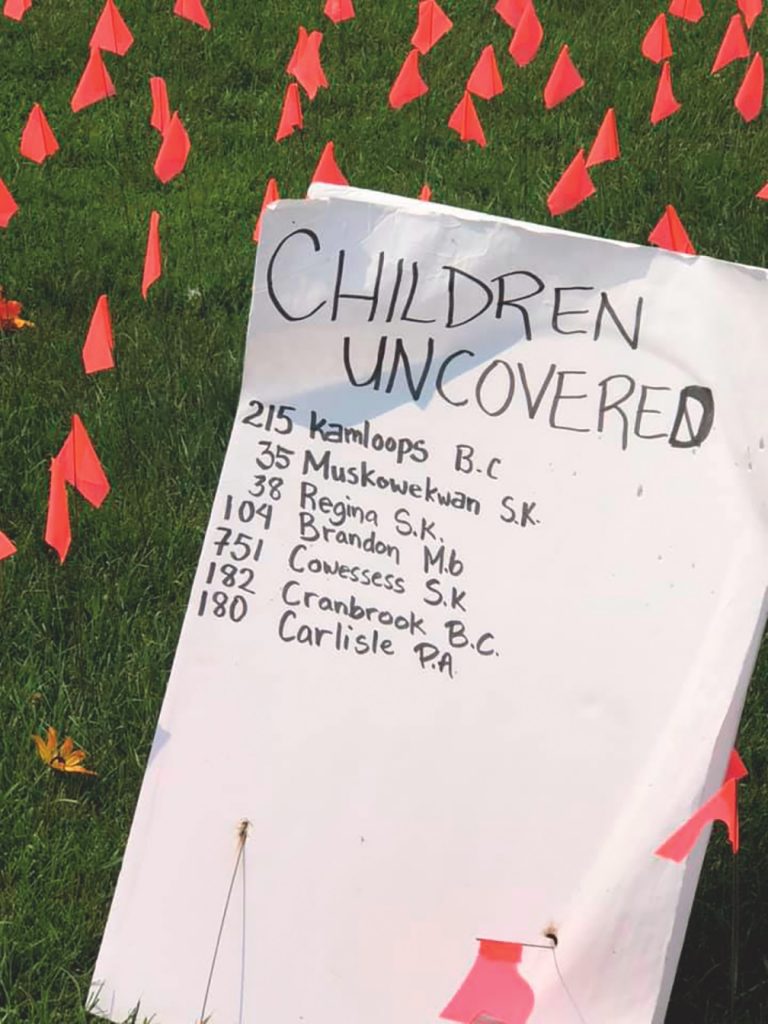 Little Ones at each site. (Photo: Vivian Ketchum)
---
More on Broadview:
---
THE GRAMMAS ARE COMING, I SILENTLY TOLD THE LITTLE ONES.
Coming with gifts that you didn't have a chance to play with. Prayers that you never had a chance to hear. Love from a community that is hurting. A community that shares its history with yours. 
Yes, the grandmothers are coming. Warrior grandmothers who will seek justice. We are coming, Little Ones.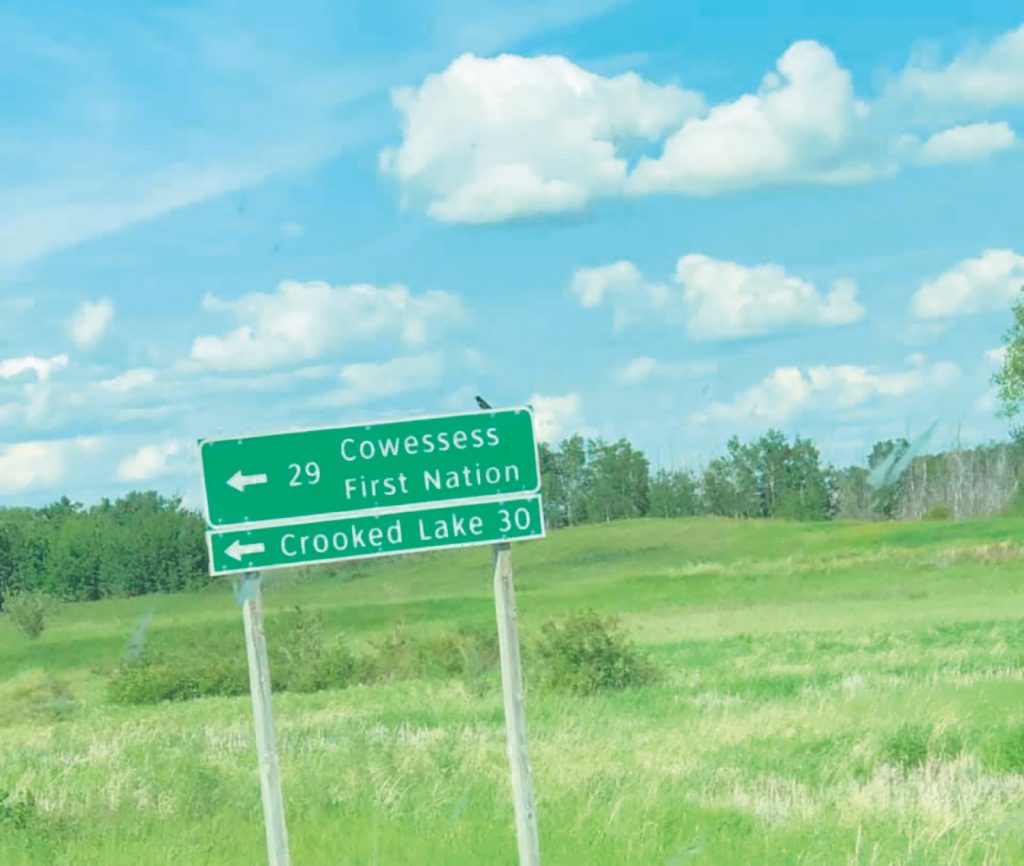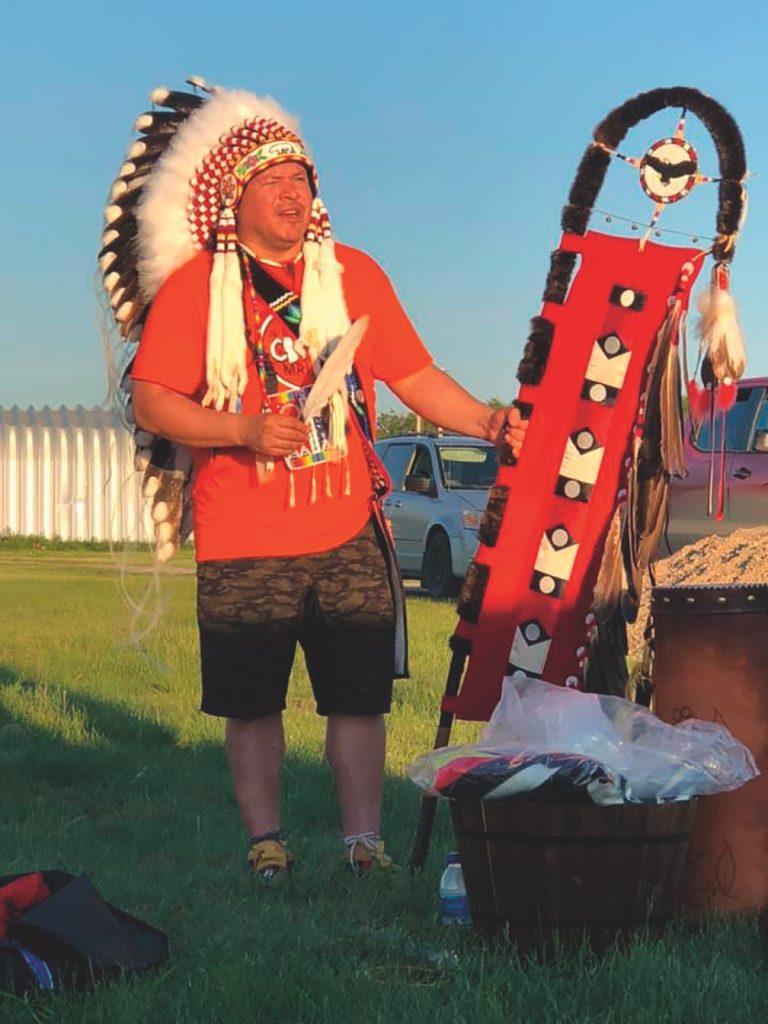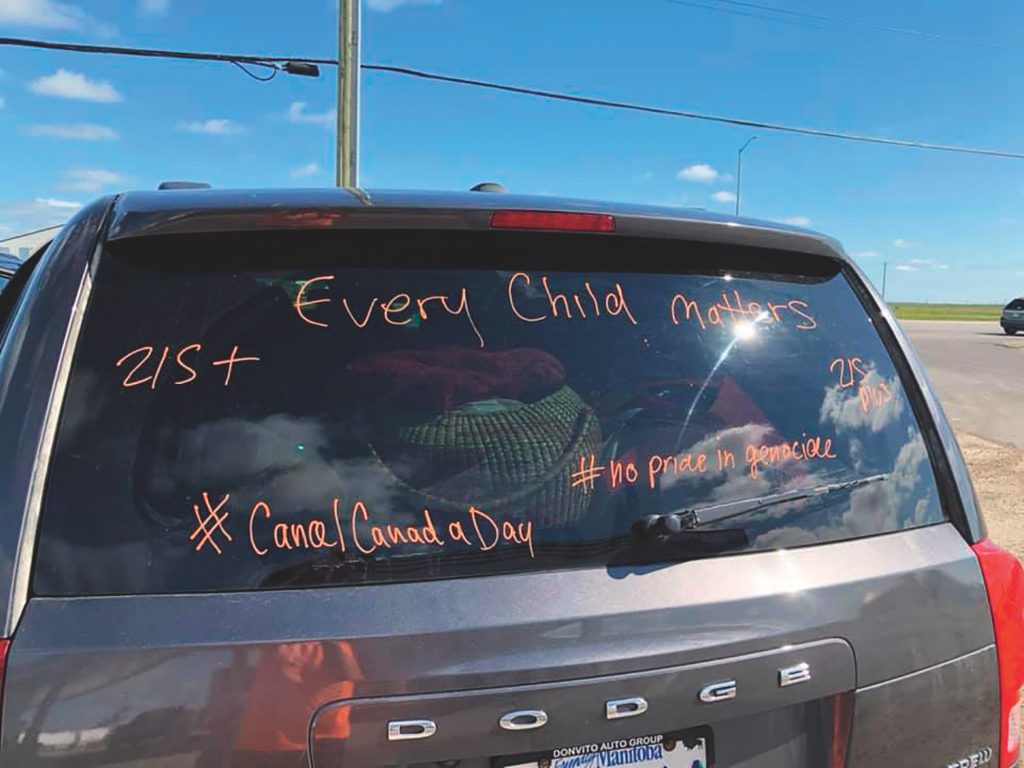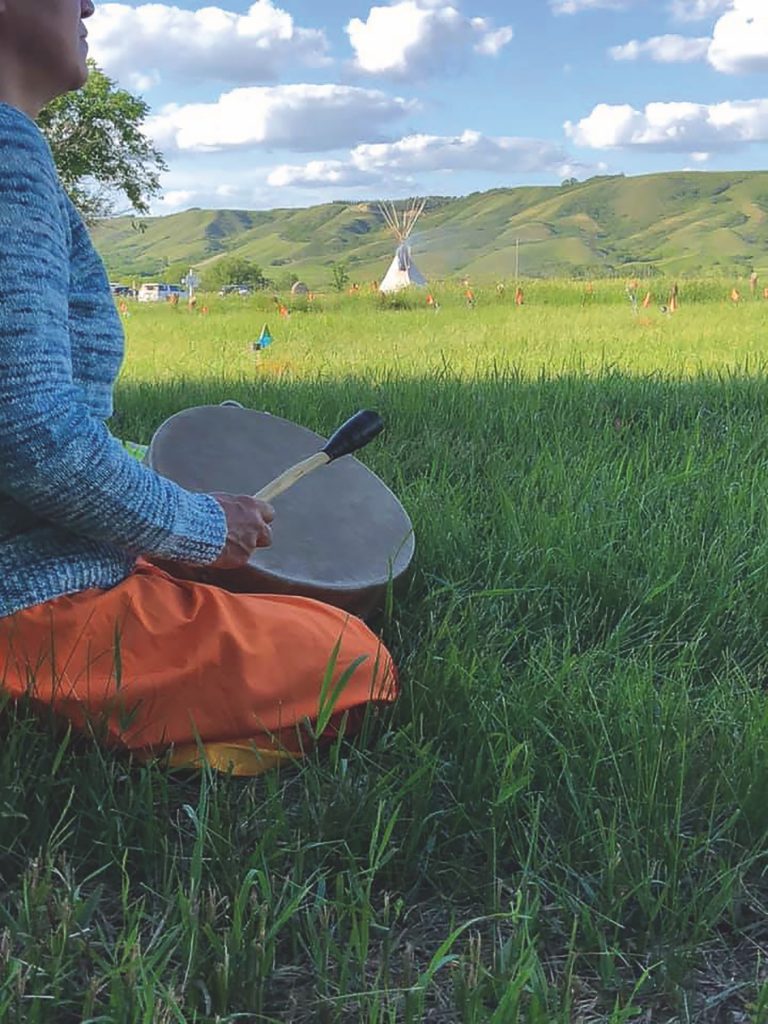 LIFT UP YOUR SMUDGE BOWLS TO THE WEST.
Lift up your prayers to the east. We are giving the Sacred Bundle to the Chief today. I dreamed of a mother crying for her child. Couldn't shake the dream. It kept replaying in my sleep. I am sharing my story with another residential school survivor. She is over 80 years old. A knowledge-keeper of language. I am being comforted. It feels so right. Healing.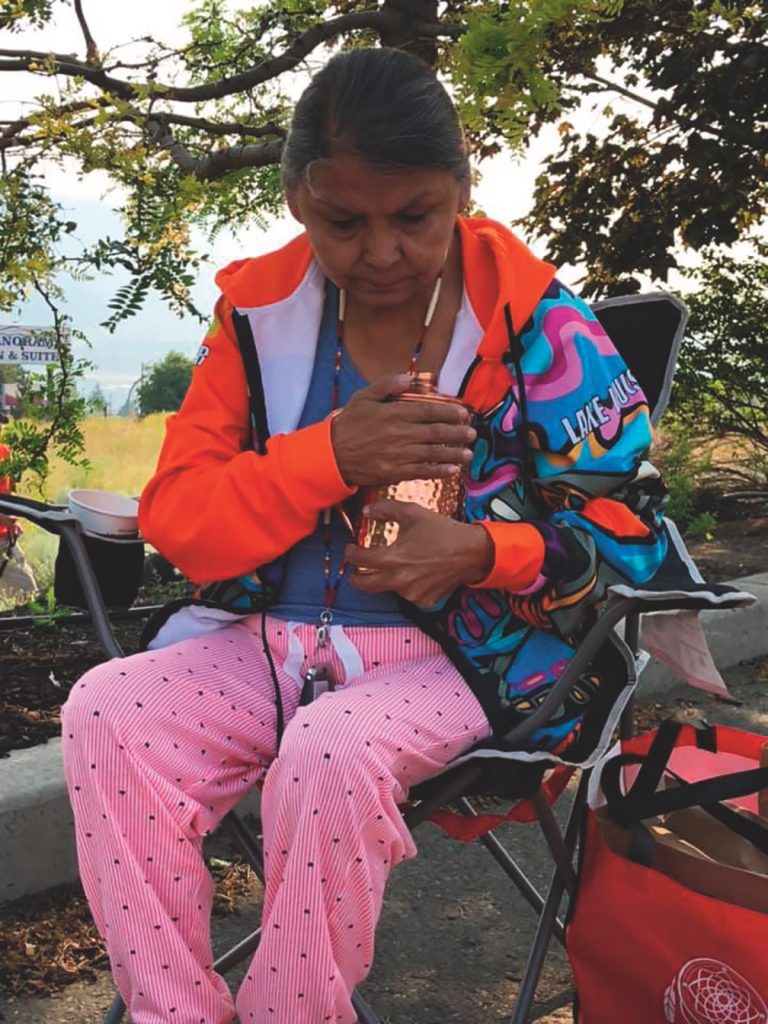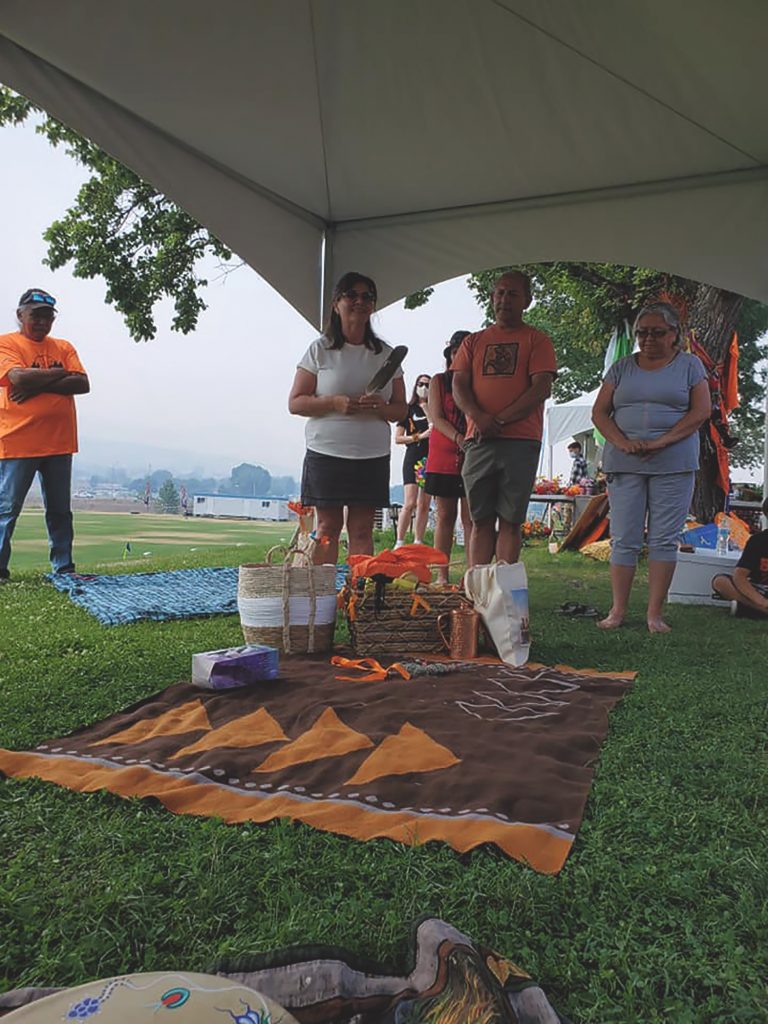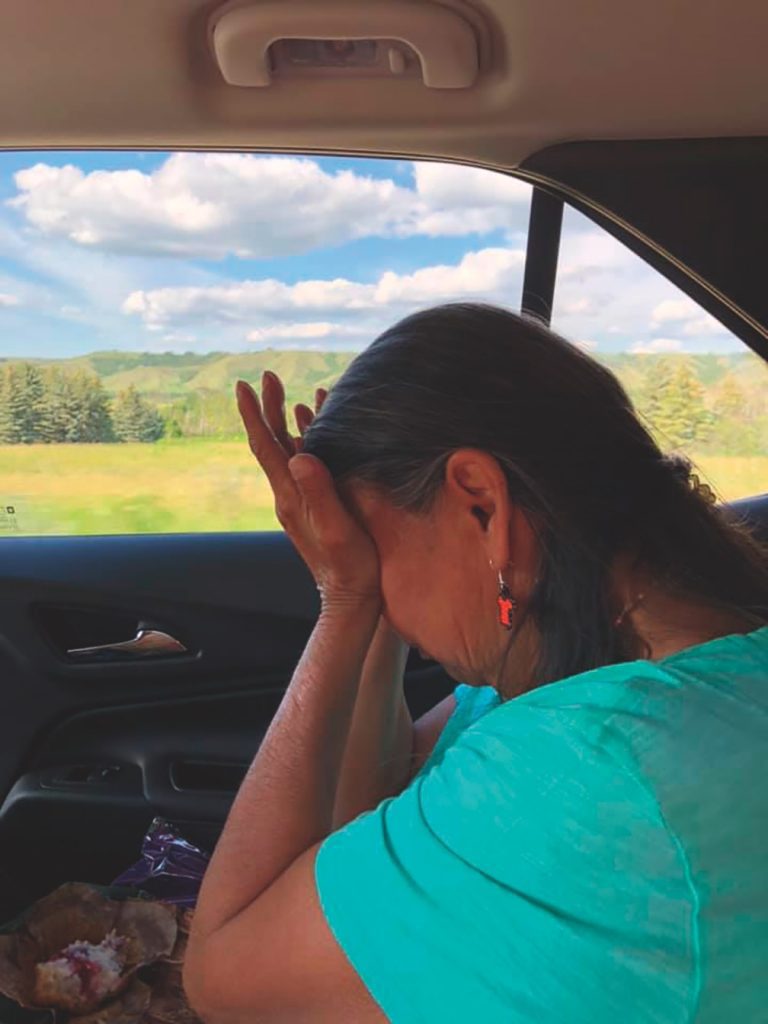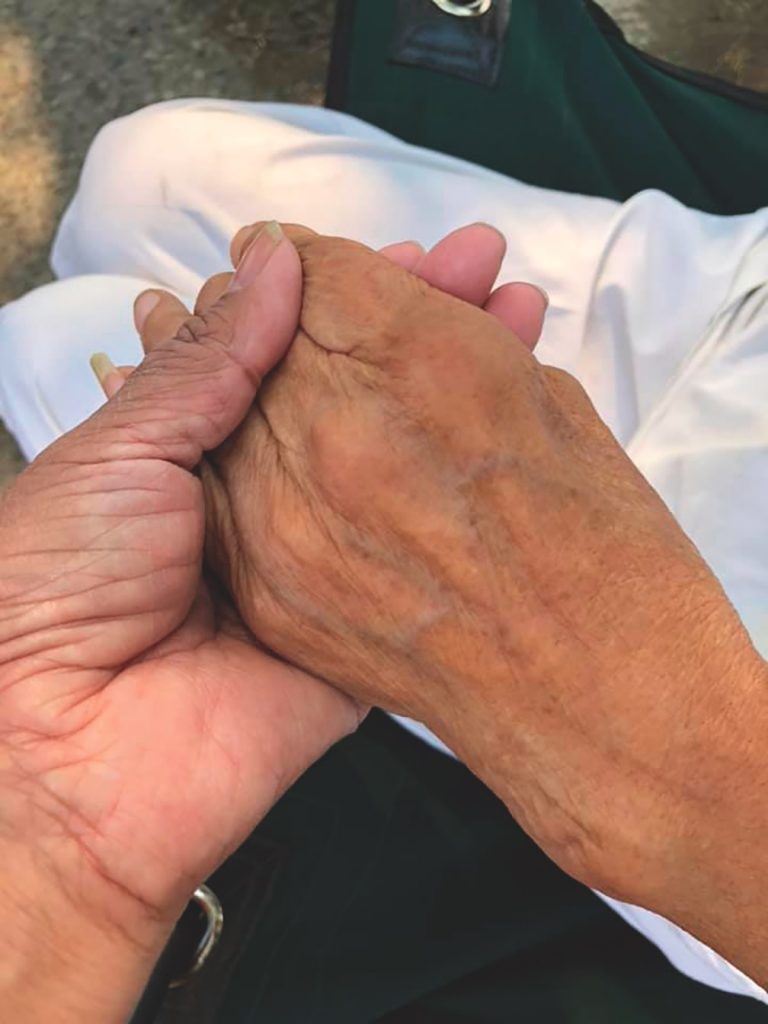 A DOZEN INDIGENOUS WOMEN FROM SIMILAR BACKGROUNDS.
We travel together for a week, journeying toward a spiritual purpose. To show support for a grieving community. There are no arguments or scrabbles about who is the boss. Instead we each use our individual gifts. Each barrier was overcome with a group effort. When one was weak, another took over. We achieved our purpose and finished our journey.
I think Manitoba needs an Indigenous woman Chief. We get things done. Endless black pavement. Leading home. I get to go home. I get to see my family. I get to see the sunset one more time. People know my name. I get to…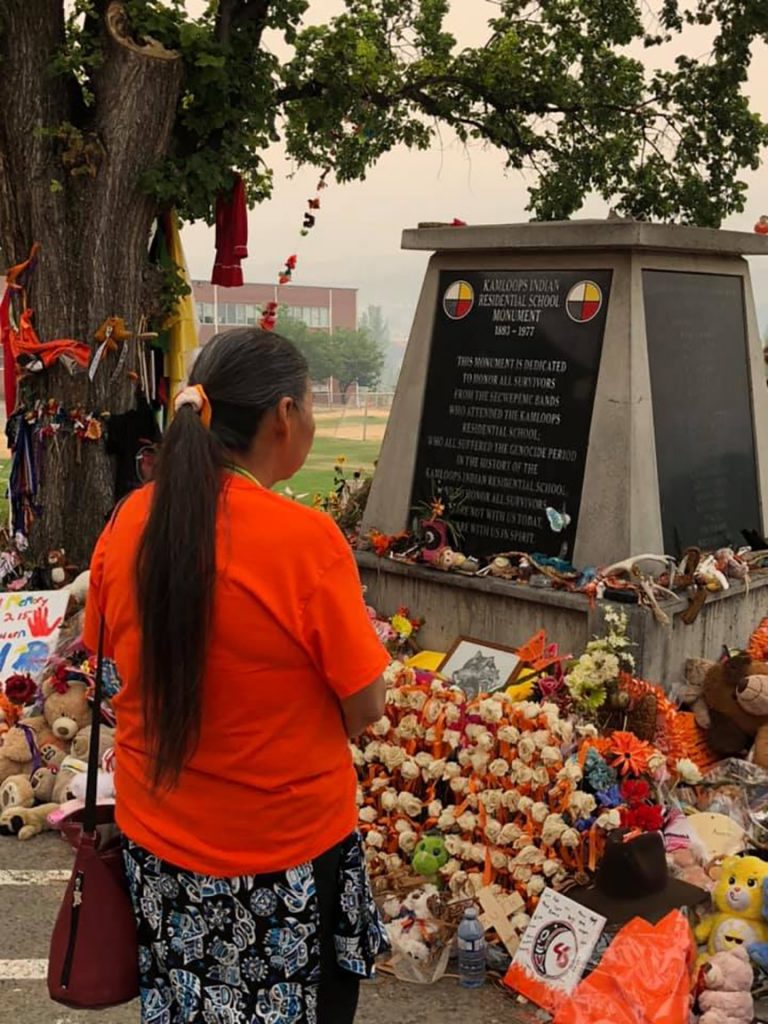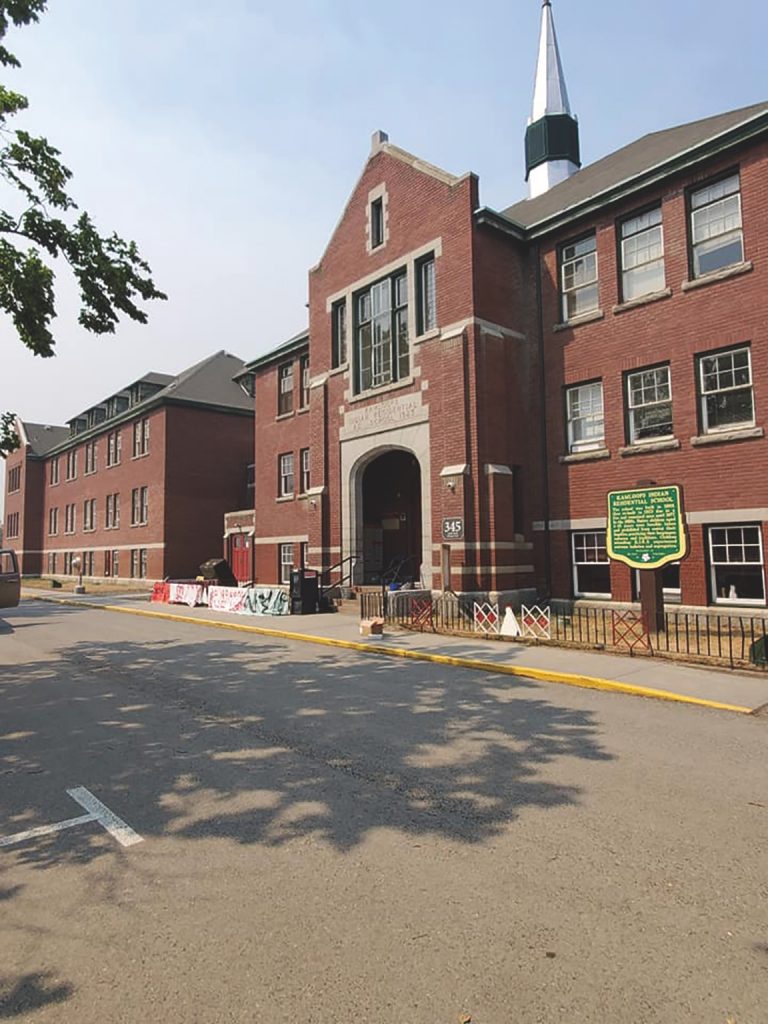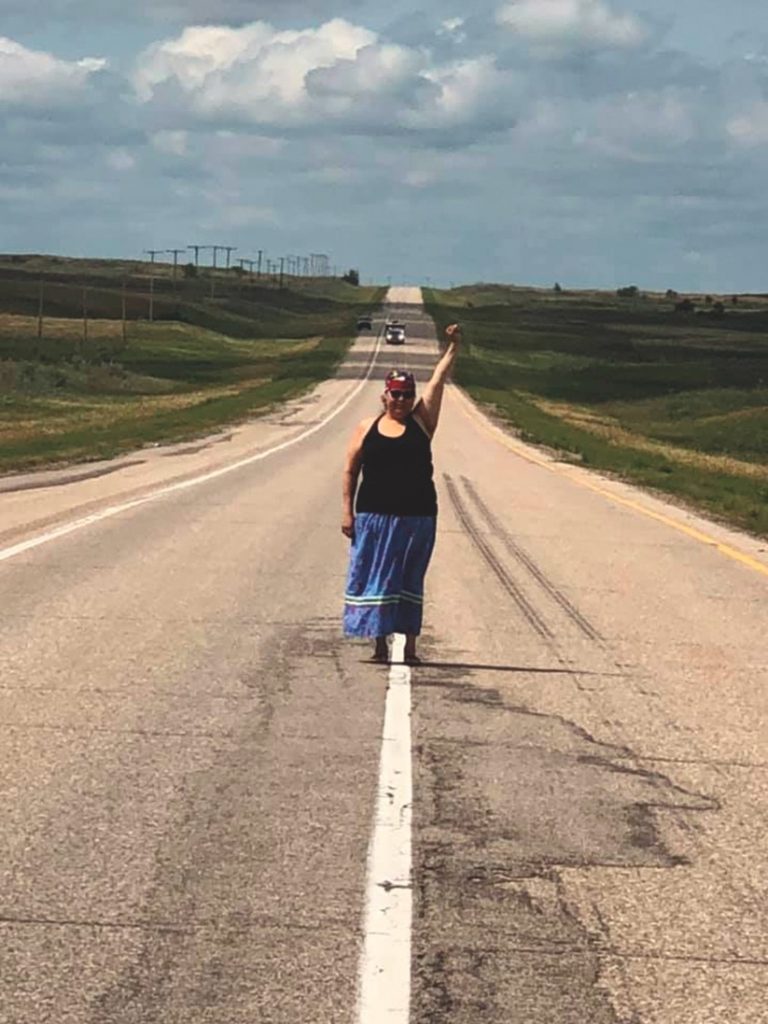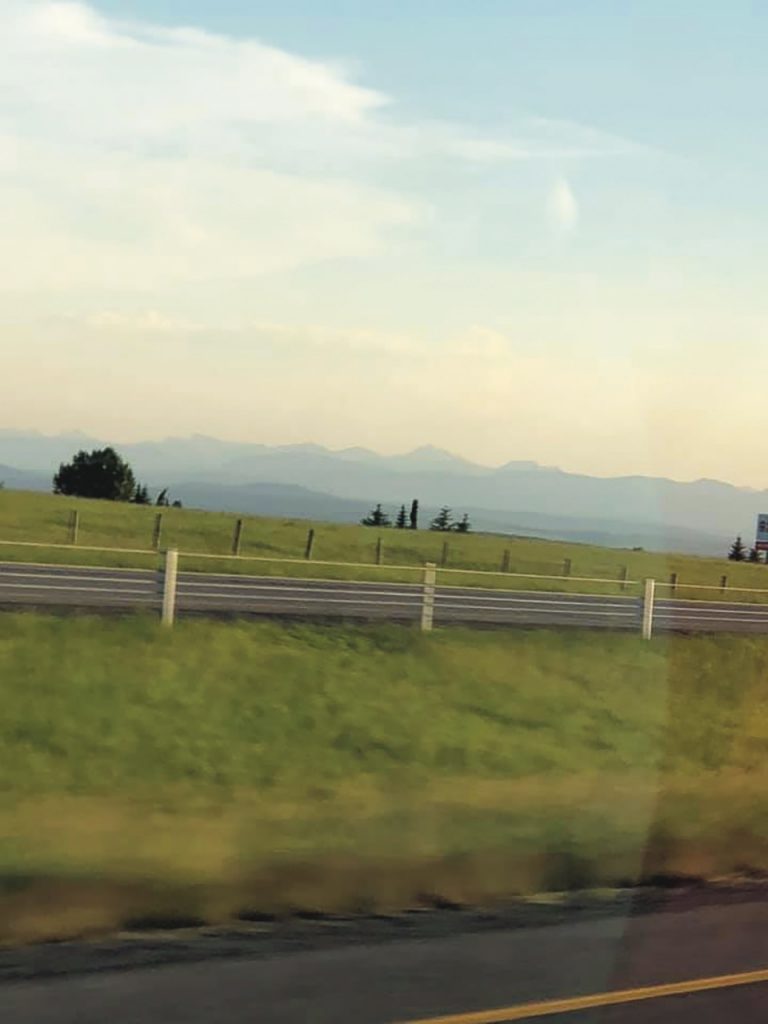 WHEN THE WHISPERS BEGAN
Skipping rope
Double dutch
Dandelions
Into a chain.
Yellow buttercup flower 
Under the chin.
Do you like butter?
The smell of the grass
Mixed with the smell of
a sewer nearby.
The shiny swing
With its long chains
The chains of the swing
That pinched the palms
Of your hands
Beehive-shaped
Monkey bars
Always too scared to
Go to the top
My feet and hands 
Were too small.
The group of trees
With its sticky sap
The green hedge with
Its thorny bushes
It went around the building
That basement window
With that odd mirror
it twisted your image
If you danced in
Front of it.
The grey stairwell that
Kids knew to avoid
Strange things 
Happened up
Those stairs
In that office
Sounds picturesque
Ideal
But it was my prison
As a child
Where I learned
Where the whispering
Began.
—Vivian Ketchum
***
Vivian Ketchum is a member of Wauzhushk Onigum First Nation, living in Winnipeg.
This story first appeared in Broadview's Oct/Nov 2021 issue with the title "Survivors' Journey."
---
We hope you found this Broadview article engaging. 
Our team is working hard to bring you more independent, award-winning journalism. But Broadview is a nonprofit and these are tough times for magazines. Please consider supporting our work. There are a number of ways to do so:
Thank you for being such wonderful readers.
Jocelyn Bell
Editor/Publisher