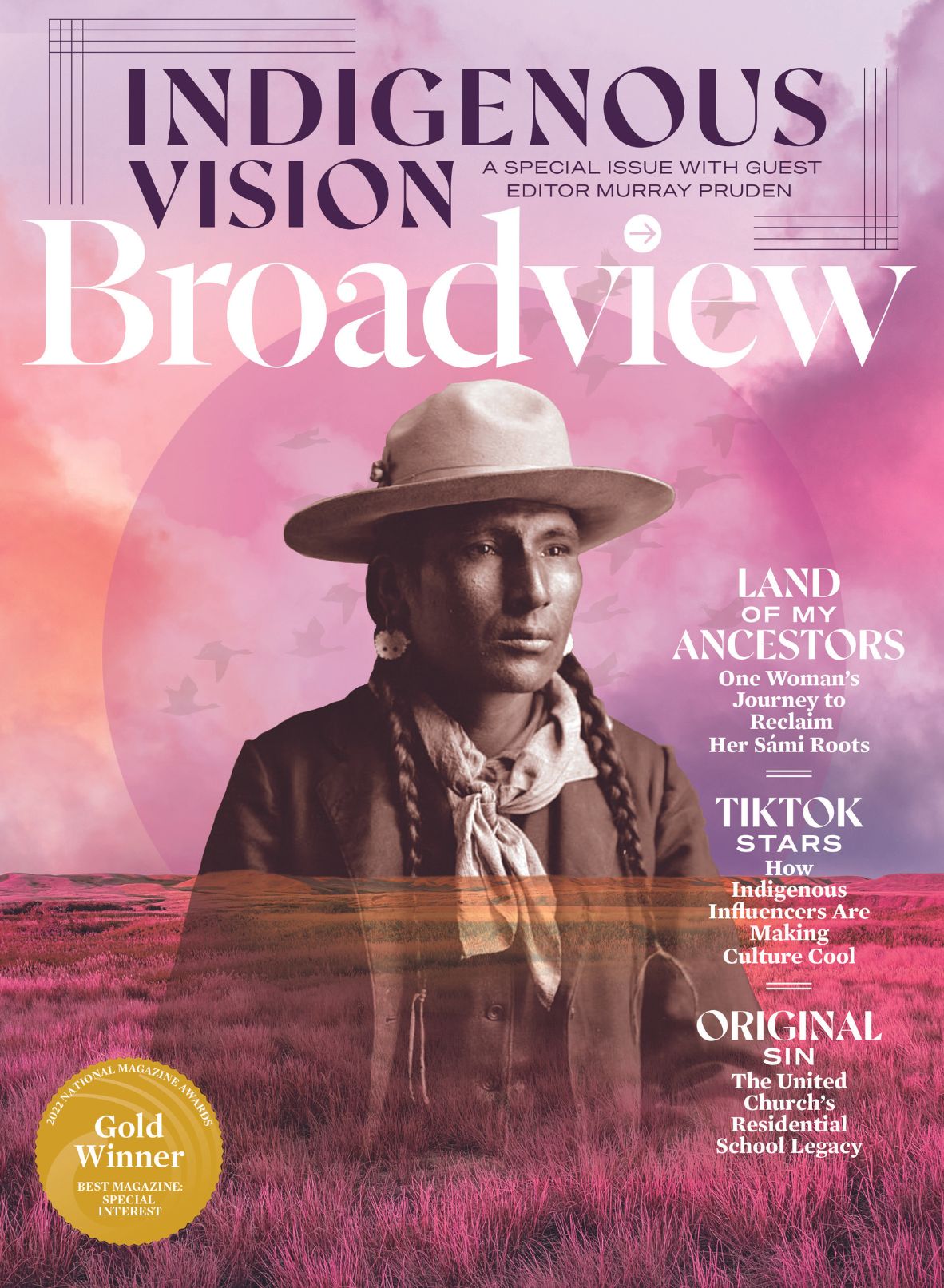 September 2022
In this issue:
One woman's journey to reclaim her Sámi roots
The United Church's residential school legacy
How Indigenous influencers are making culture cool
Scroll down for more content from the September 2022 edition. When/if a story appears online, the headline will be bolded and clickable. Want to read everything from our magazine? You can subscribe here.
In This Issue
Letters
Topics: Ethical Living

Reply all (print exclusive)

Invisible crimes
Snapshot
Topics: Ethical Living

The lens (print exclusive)

Mer Young's arresting collages reframe stoic portraits of Indigenous people from history

Topics: Justice

This month in 2021 (print exclusive)

First national day for truth and reconciliation

Topics: Ethical Living

Survey says (print exclusive)

Canadians want to age at home

Topics: Ethical Living

Cool things (print exclusive)

Faith communities plant and grow food forests

Topics: Ethical Living

Good advice (print exclusive)

How to best support health-care workers right now

Topics: Ethical Living

Tool kit (print exclusive)

Angela DeMontigny, a Cree-Métis entrepreneur, candlemaker and designer, is guided by spirituality