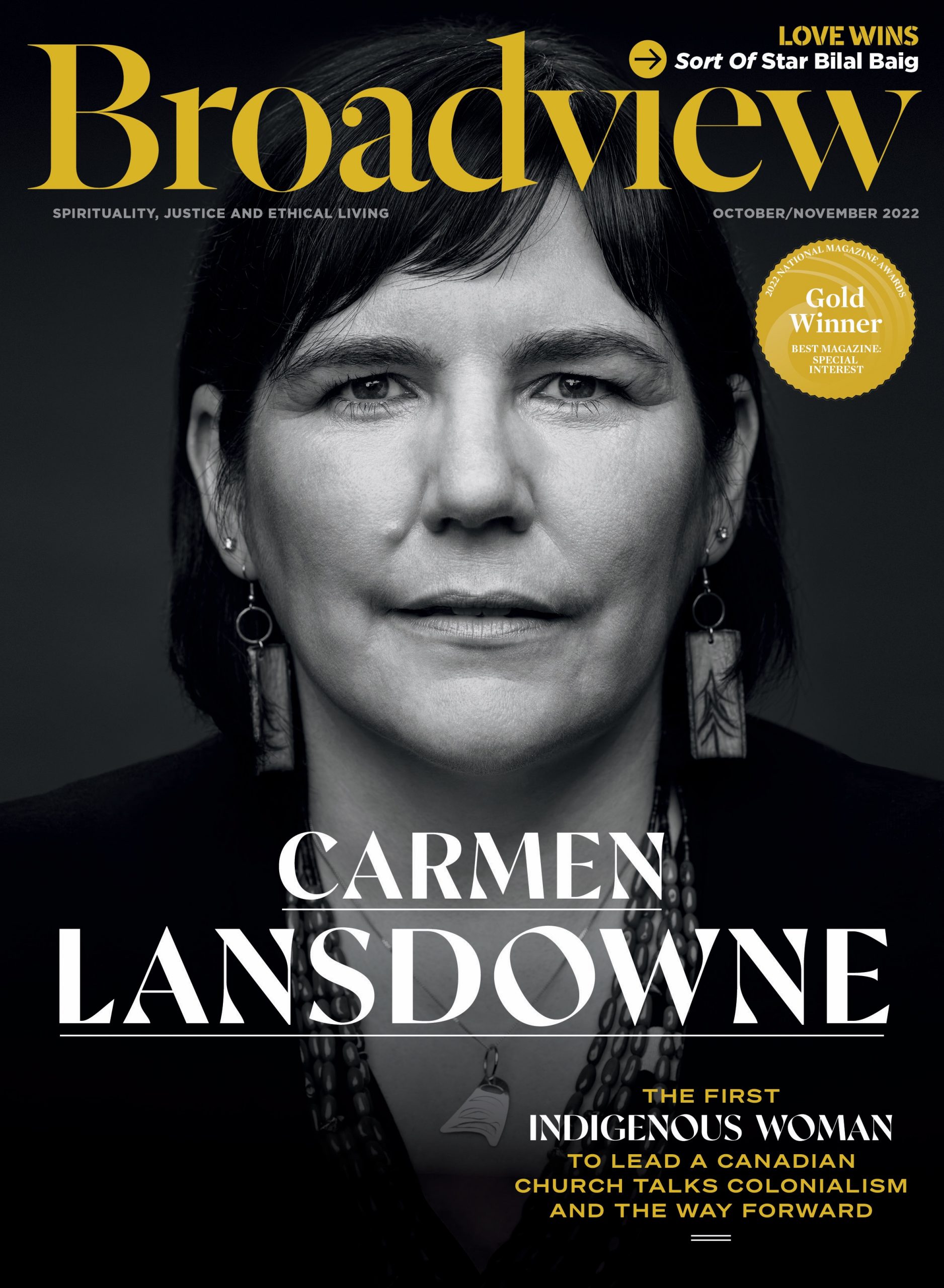 Oct/Nov 2022
In this issue:
Rt. Rev. Carmen Lansdowne, the first Indigenous woman to lead the United Church, talks reconciliation and the way forward
The pandemic made for a national gathering of the United Church unlike any other. This month's special coverage of General Council 44 has the full story.
Would you donate your kidney to a stranger? This Montreal writer did.
Scroll down for more content from the October/November 2022 edition. When/if a story appears online, the headline will be bolded and clickable. Want to read everything from our magazine? You can subscribe here.
In This Issue
Letters
Topics: Ethical Living

Reply all (Print exclusive)

Final Goodbye
Snapshot
Topics: Spirituality

The lens (print exclusive)

One day there will be a Canada without grain ele- vators, and Vera Saltzman knows this better than most.

Topics: Justice

First Indigenous Veterans Day in Canada (print exclusive)

On Nov. 8, 1994, Manitoba observed the first Indigenous Veterans Day. It soon became a national day, honouring more than 200 years of service by thousands of First Nations, Métis and Inuit people.

Topics: Ethical Living

Survey says (print exclusive)

Donations continue to decline as demand for services grows

Topics: Spirituality

Cool things (print exclusive)

Floating figures, mysterious footsteps and other ghostly sightings in churches

Topics: Ethical Living

Good advice (print exclusive)

Pro tips for decluttering

Topics: Ethical Living

Ode (print exclusive)

The potluck