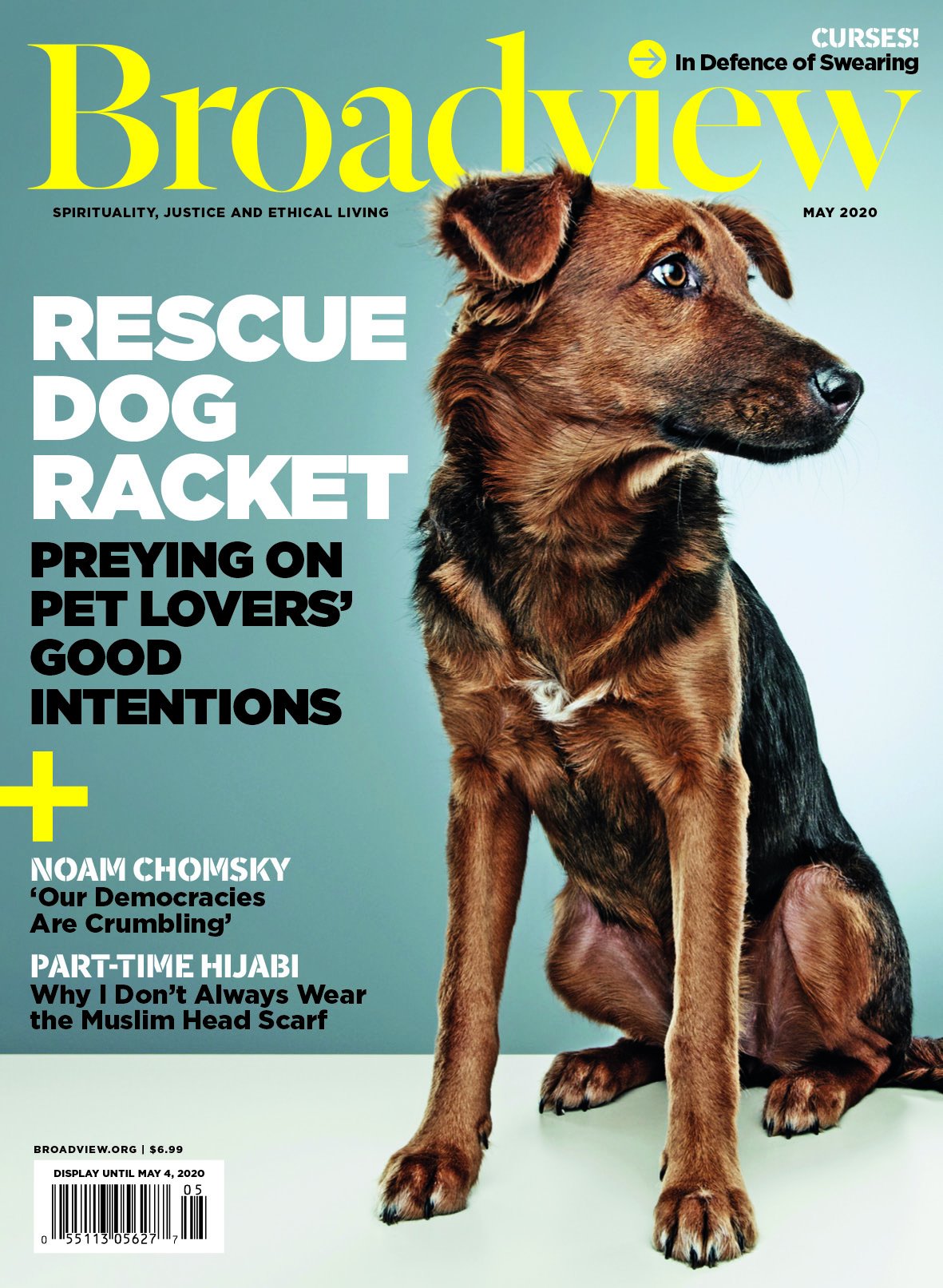 May 2020
In this issue:
Investigating the rescue dog racket
An interview with Noam Chomsky
The life of a part-time hijabi
Scroll down for more content from the May 2020 edition. When/if a story appears online, the headline will be bolded and clickable. 
Want to read everything from our magazine? You can subscribe here.
In This Issue
Letters
Topics: Ethical Living

Responses to our March issue (print exclusive)
Snapshot
Topics: Ethical Living

Lens (print exclusive)

The racial segregation that photographer Gillian Laub encountered on an assignment to cover the lives of teenagers in the American South in 2002 kept her awake at night

Topics: Ethical Living

Survey says (print exclusive)

Maternal mental health in Canada

Topics: Spirituality

Cool things (print exclusive)

A voyage of understanding in Montreal and other soulful Canadian pilgrimages

Topics: Justice

Tiananmen Square (print exclusive)

This month in 1989

Topics: Justice

Tool kit (print exclusive)

Izzy Camilleri creates adaptive clothing, designing comfortable and affordable pieces for people with disabilities