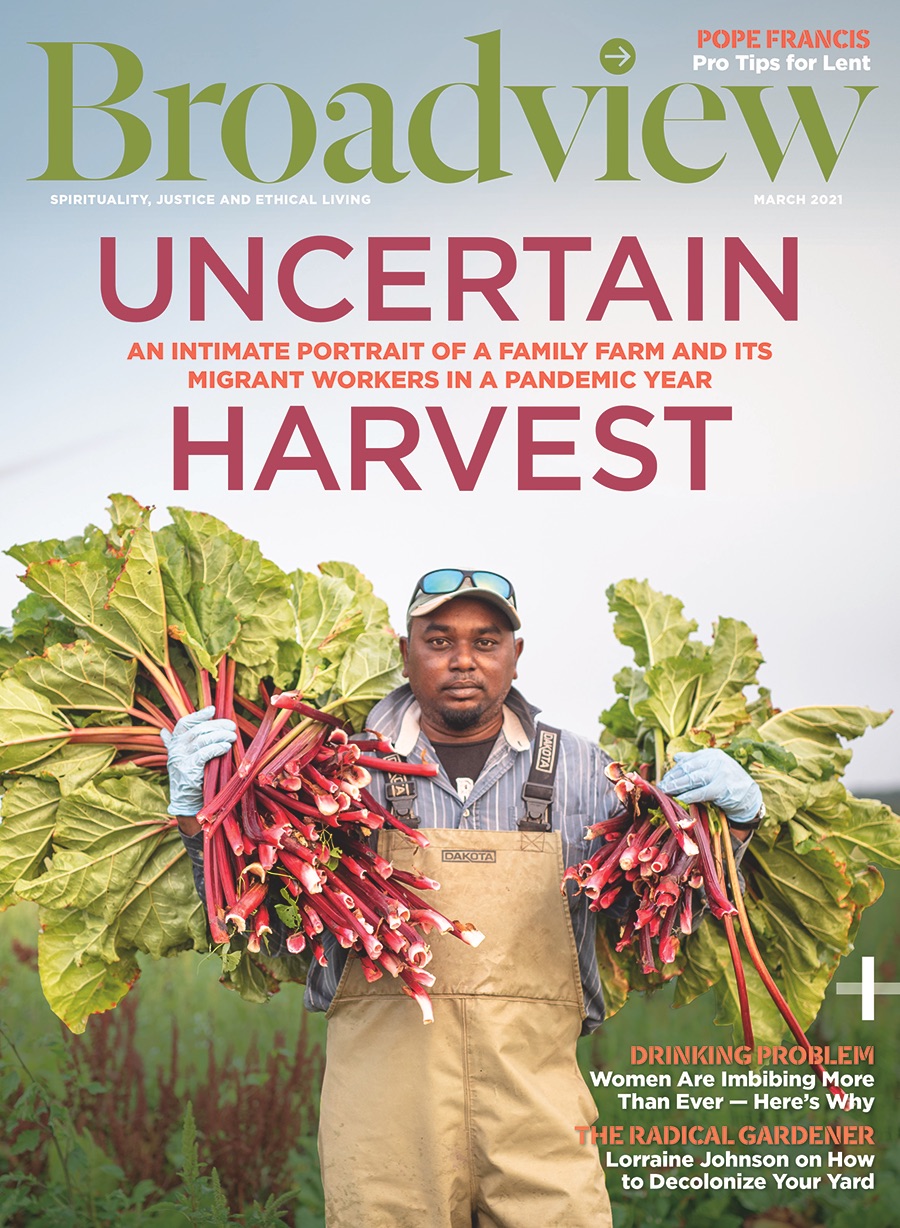 March 2021
In this issue:
An intimate portrait of a family farm and its workers in a pandemic year
A community comes together to help an immigrant family facing deportation
How one gardener is embracing the wilderness
Scroll down for more content from the March 2021 edition. When/if a story appears online, the headline will be bolded and clickable. 
Want to read everything from our magazine? You can subscribe here.
In This Issue
Letters
Topics: Ethical Living

Responses from our readers (print exclusive)
Snapshot
Topics: Ethical Living

The lens (print exclusive)

Topics: Justice

This month in 1960 (print exclusive)

Decolonization

Topics: Ethical Living

Survey says (print exclusive)

Canadian happiness on the decline

Topics: Ethical Living

Transferring land and other ways churches support reconciliation (print exclusive)

Topics: Spirituality

The pope's top tips for Lent (print exclusive)

Topics: Ethical Living

Homes on wheels (print exclusive)