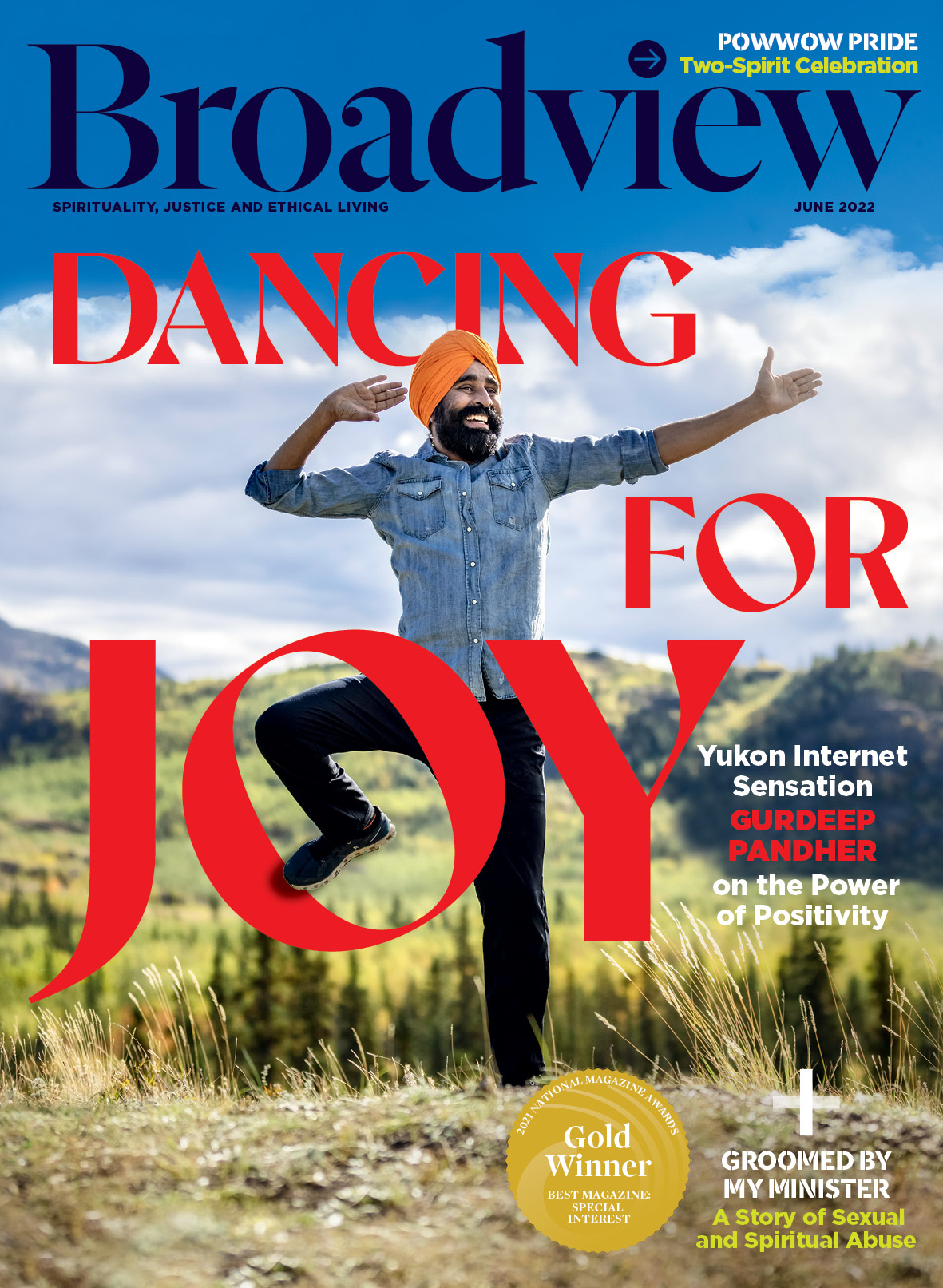 June 2022
In this issue:
Yukon internet sensation Gurdeep Pandher on the power of positivity
This non-profit housing model is protecting people from eviction and changing the way we think about land
When medically assisted dying creates family conflict
Scroll down for more content from the June 2022 edition. When/if a story appears online, the headline will be bolded and clickable. Want to read everything from our magazine? You can subscribe here.
In This Issue
Letters
Topics: Ethical Living

Reply all (print exclusive)

Words of wisdom
Snapshot
Topics: Justice

The lens (print exclusive)

Photographer Matika Wilbur showcases Indigenous diversity at the Bay Area American Indian Two-Spirit Powwow

Topics: Justice

This month in 1968 (print exclusive)

First Black member of Parliament

Topics: Ethical Living

Survey says (print exclusive)

Canada's cities are losing their green space

Topics: Spirituality

Cool things (print exclusive)

Ukrainian churches in Canada helping Ukraine

Topics: Ethical Living

Good advice (print exclusive)

Easy ways to reduce food waste

Topics: Spirituality

Ode (print exclusive)

Strawberry socials
The United Church in Focus