Content warning: This article discusses an individual's experiences with sexual assault, which may be triggering to some readers.
On a warm July day, Deana Hills made the drive from her home in Kelowna, B.C., into the office where she worked as a dental assistant. It was 2020, and businesses were following COVID-19 protocols: when the patient, Linda Ervin, arrived, Hills greeted her outside in a medical mask and led her into the office.
After the usual small talk, Ervin said she worked as a diaconal minister with The United Church of Canada and also as a consultant in abuse prevention and boundary issues for the denomination, a role she'd held for decades. In fact, even before becoming a consultant in 1992, she worked in this realm: women had approached Ervin to voice complaints about abuse and harassment within the United Church since the 1970s. She was a familiar, trustworthy face, having often been interviewed on TV about social justice issues.
Hills mentioned she used to be a member of Winfield United, located just outside Kelowna. Ervin was interested. She wondered why Hills no longer attended.
That's when the conversation took a turn. Hills revealed that the church's minister had been involved in a sexual misconduct case in 1985 and that she was the one who reported the abuse. For the first time in years, she began to share her story.
While this sexual abuse case took place more than 35 years ago, it remains important to hear and more relevant than ever. Since the #MeToo movement began in 2017, more women have felt emboldened to share their own encounters with abuse, assault and harassment, including those that took place within the church. For some, speaking out publicly can weaken the tight grip of secret shame. It can be empowering for individuals to realize that so many others have experienced trauma. Historic abuse cases like Deana Hills's highlight how the church failed in the past to handle sexual abuse complaints in a transparent or sensitive way; it was a time when the complexity of consent and the lingering pain of sexual misconduct weren't well understood. Hearing these stories today is not only a learning opportunity for the church, but also a chance to reconcile past harms.
---
Growing up with a religious mother, Hills didn't always feel a strong pull toward God. Her mother brought her to services at their United church in Revelstoke, B.C., typically only at Christmas and Easter. Hills went to Sunday school alone each week, stopping at the convenience store on the way there to spend her offering money on chocolate. It was a series of tragedies during her adolescence that drew her more deeply to religion.
When she was 12 years old, Hills's mother was in a deep depression, barely able to get out of bed, losing weight and hardly sleeping. Her father, an alcoholic who was divorced from her mother and living in Alberta, ended up in hospital and fighting for his life after a bar brawl. It appeared as though Hills might lose both her parents.
"This was a very frightening time in my life, and I felt hopeless," she says. "The only thing I could think of to do was pray. Every night when I went to bed, I prayed to God to save my parents."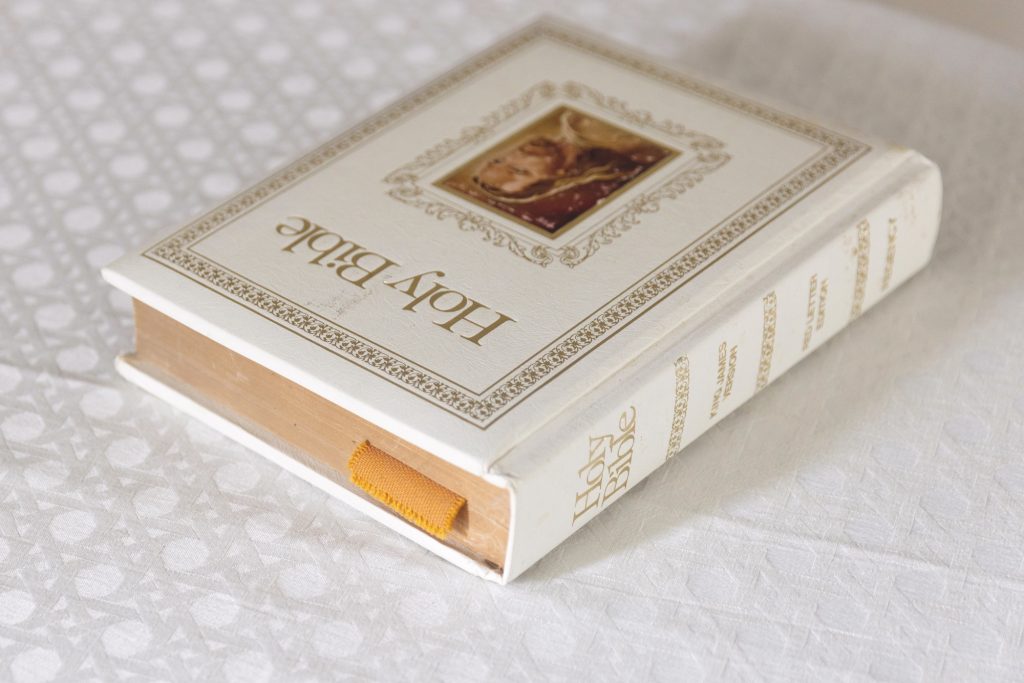 Her prayers were answered. Both her parents recovered, and it felt like a miracle. The experience lit a "spiritual fire" in Hills, and she wanted to learn everything she could to better understand the God who saved her parents. Life carried on: she met her husband when she was 19 years old and got married at 22, and her desire to learn only grew. "I think it was more than a curiosity," she says. "It was really this yearning."
In 1979, Hills, pregnant with her second child, moved with her husband and young daughter to Winfield, a small community in the Okanagan located to the south of Wood Lake. It was here that Hills finally found a church and a community that felt like home. The congregation at Wood Lake pastoral charge, also referred to as Winfield United, became an extended family.
"I started going to Bible study classes," says Hills. "At the time, Bev Milton was the minister, and I loved her approach. I loved the way the United Church was so open to questions."
Hills felt encouraged and supported as she explored her faith, something she continued to experience when Milton retired and was replaced by a grandfatherly interim minister. "I felt such trust for the church leaders that had ministered to our congregation and were helping me to grow spiritually," she says.
In 1985, it came time for Winfield United to hire a new minister. Hills and her husband were both on the worship committee, which was invited to meet the successful candidate before his work began. During that meeting, Rev. Bruce Griffin was calm, confident and charismatic. His credentials were impressive: he had a master of divinity from the Vancouver School of Theology, he was ordained in Newfoundland in 1984 and he taught at Naramata Centre, a United Church education and retreat centre south of Kelowna. He had a wife and young son, and the committee was sure he would bring a youthful vigour to the congregation.
---
Interested in more stories like this? Subscribe to Broadview's weekly newsletter.
---
Hills's involvement in the church remained the same as ever, as did her desire to continue studying the faith. So when Griffin dropped by her home to chat shortly after his hiring, as previous ministers had done, she thought he was simply going about his pastoral duties.
"He told me he thought I had a spiritual gift and that he would like to work with me personally. I was flattered. I thought he had seen that spark in me and recognized my deep desire to grow and develop spiritually," says Hills.
A keen student, Hills was ready to learn from this new teacher. The sessions took place in Griffin's home, pitched to Hills as a private Bible study. To nurture her "spiritual gift," Griffin told her, they needed to spend time together, just the two of them.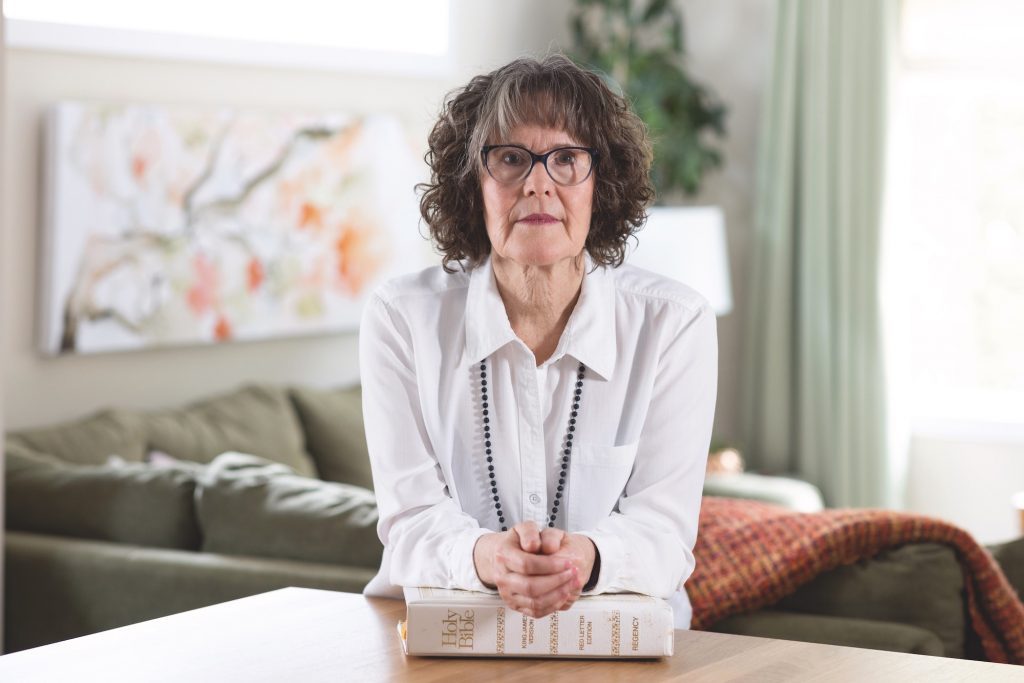 "He quoted Jesus in his teachings and told me that in order to follow a true spiritual path, I would have to surrender all of the things that were important to me," says Hills. She remembers him telling her Bible stories of Jesus making sacrifices, twisting those stories' meaning to isolate her from her friends and family. To be truly devoted to Jesus, Griffin told Hills, she needed to quit her part-time job. She had to withdraw from a college program that had accepted her. She couldn't volunteer with her daughter's figure-skating program. Involvement in these things, he said, was a distraction. Hills's life had new meaning now.
As the one-on-one sessions continued, and the quoting of Bible passages to control Hills's decisions carried on, she felt as though she was sleepwalking through life, like she was hypnotized or drugged.
Rev. Natalie Wigg-Stevenson, a feminist theologian and associate professor at Emmanuel College in Toronto, has written articles examining the connection between power, abuse and the misuse of theological language. Additionally, as an ordained Baptist minister passionate about adult education in church settings, Wigg-Stevenson is well aware of how church leaders are in a position of power and how that power can be misused. "That shared language [of theology] creates some sort of familiarity — or a similar way of experiencing reality that makes it easier to control somebody," she says. "Especially when somebody in a position of power is coming with the authority of God, that gives them a lot of power to be able to manipulate someone else's actions. They are seen as a bearer of some kind of divine will, authorization, or as having the capacity to speak truth in a way that others can't. There's a lot of authority wrapped up in that that leads to people trusting."
She adds that a pastoral relationship can echo the intimate relationship one has with a therapist. A good pastoral counsellor, says Wigg-Stevenson, knows to redirect intimacy toward God. Someone who manipulates the power they have can hold that intimacy for themselves and use it to blur the line of consent. "Someone gets 'caught up' when they're being manipulated or abused in a whole process by which they never feel faced by the question of consent," says Wigg-Stevenson.
Because of the power and control Griffin had over Hills, she isn't sure when exactly the "mentorship" turned into sexual abuse. "After a while, my lessons with the reverend moved from the living room to a small room that had a bed in it. For reasons I can't understand, I seemed unable to speak up and resist," says Hills. "Not all of the details are clear to me, but I remember being on the bed with him. He was forceful and rough. He was all over me, hands and mouth and then sexual penetration. When he was finished, he asked me if I enjoyed it."
This abuse happened over and over during the fall months of 1985. During a lakeside drive later in the year, Hills recalls that Griffin made a stop at a United church in a neighbouring city, saying he had to speak with a minister there. (The neighbouring minister spoke with Broadview on condition of anonymity; this article refers to her by the pseudonym Rev. Doe.) It would be decades before Hills found out what had happened during that visit; all she knew at the time was that Griffin returned to the car, muttering that no one could tell him what to do.
Hills began to fear Griffin and how he could shift from attentive to aggressive. She had given up her professional aspirations, her personal interests and her body, but still Griffin needed more. Around this same time, he became angry when Hills continued to prioritize her family instead of her spiritual learning. He punished her by refusing to speak with her and began shifting his attention to another young woman in the congregation.
Hills was terrified that any defiance would result in harm to her and her family. That fear drove her to tell her husband and sister everything that had happened. With their support, she made an appointment to see Rev. Doe, sensing she knew about Griffin's misconduct. Hills told her what she had experienced.
Hills remembers this time period in fuzzy snapshots. She has hazy recollections of a meeting with representatives from the Kamloops Okanagan Presbytery. She recalls the humiliation of recounting her story, this time to a group of relative strangers. And she felt frustrated at the insistence that she need not file a police report. Some church leaders and trusted family members warned of the exposure she would face if the case went to trial. Hills wondered if they really wanted to sweep Griffin's actions under the rug. Ultimately, she didn't feel she could go to police without their support.
She also remembers the pain of her congregation's loyalty to its beloved minister and feeling disbelieved by a church she loved. Following her report to Presbytery, Hills felt distanced from the proceedings: as 1985 ended, all she knew was that Griffin was removed from Winfield United, and she didn't get any support from the church to process what had happened.
For the next three and a half decades, Hills lived with shame, trying to bury the experience. Her marriage fell apart. She sought counselling and attempted to work through the trauma of what had happened to her. She hoped there weren't other victims, and she tried to move on. She raised her kids, attended Okanagan College in 1986 to become a dental assistant, and continued her spiritual education on her own.
---
It was only because of Linda Ervin's dental appointment in July 2020 that Deana Hills discovered Griffin may have had a history of manipulation and abuse.
As a family friend to the Griffins — and a former colleague of Griffin's father, Rev. Arthur Griffin — Ervin had heard whisperings about misconduct at Naramata Centre before the younger Griffin's move to Winfield. "All I remember is that there was something — one word is 'weird' — going on," says Ervin, adding that she didn't know the full scope of what happened at Naramata. She told Hills about these rumours that summer day in the dental office.
Learning about Naramata was a complete shock to Hills. "I remember driving home [from work] that day and just wanting to scream," she says.
Ervin's sharing of these rumours with Hills was based on hearsay; details are elusive and documentation is sparse. According to Jim Simpson, current treasurer and past chair of the Naramata Centre board of directors, the centre has no record of Bruce Griffin's employment, let alone anything documenting allegations of misconduct. Key people who might have been able to recount what happened, including Rev. Ivan Cumming and John Robertson, directors of the centre between 1968 and 1986, have died.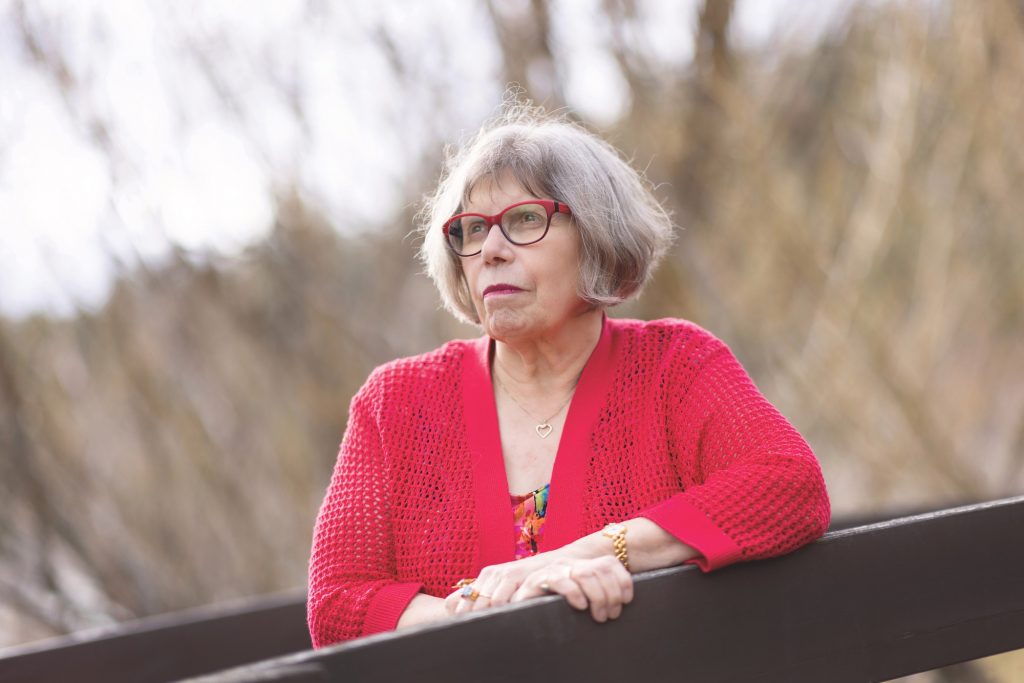 However, Griffin's misconduct at Naramata is cited in one United Church document. In fall 1990, Griffin applied to Presbytery to re-enter The United Church of Canada after being removed from the order of ministry on Jan. 31, 1986 (Presbytery was the decision-making body at that time). Rev. Darryl Auten, who sat on the Kamloops Okanagan Presbytery Education and Students Committee, a group within Presbytery that met with students and candidates hoping to enter ministry, wrote a letter to the interview board of the United Church's B.C. Conference requesting that the board conduct an interview and make a recommendation back to Presbytery on Griffin's suitability. (Per the norms of the time, the Conference interview board only interviewed new candidates or stepped in if a higher level of decision-making was needed.) In that letter, Auten wrote that Griffin had a "lengthy history of impropriety dating back to his work experience at Naramata Centre, his time in Newfoundland during his pre- and post-ordination work, and subsequently on the Wood Lake Pastoral Charge."
The same letter details the extent of Griffin's misconduct: "A deep concern exists that he is a master at manipulation of vulnerable people, especially women. He appeared to have no boundaries around sexual, psychological, spiritual activities, engaging in activities with clients that were disturbing at the least, abusive and seductive at the worst. In our discussion at the Education and Students meeting, the terms 'psychological manipulation and spiritual rape' were used. After the events at Wood Lake there was no expression of contrition about what happened or the people who had been wounded by his actions." (Contacted recently, Auten said he couldn't recall the specific details behind the assertions in his letter.)
Hills's complaint and Auten's letter helped prevent Griffin from abusing other women in the United Church; Griffin was denied readmission.
---
As summer 2020 rolled into fall, Hills wanted to learn more about Griffin's past, and she contacted Rev. Doe again. That's when Hills learned that another woman who attended Winfield United had visited Rev. Doe before her in the fall of 1985 to complain about Griffin. (The woman declined to be interviewed for this story.) Rev. Doe was concerned about a pattern of abuse and manipulation.
Hills also learned from Rev. Doe what had happened that day when she sat waiting in the car for Griffin to return from his meeting. Griffin had spoken with Rev. Doe about the woman's allegations. The minister said he'd been apologetic, sharing that both he and his wife were in counselling. Rev. Doe reprimanded him and gave him a warning: she recalls saying, "I'll nail your hide to the wall" if she heard anything else. That's when he returned to his car in a rage.
The official United Church documents that pertain to Griffin, including meeting minutes, letters and an interview board report, are confusing; it's unclear whether there were two or three official complaints made against Griffin at Winfield. A letter written April 28, 1986, on behalf of the Winfield church council to Rev. Bob Miller, chairperson of the Kamloops Okanagan Presbytery at the time, is clear that the victims didn't receive sufficient support, compensation or counselling following their complaints. Two victims were "still experiencing profound difficulty in dealing with the emotional and spiritual effects of this situation," the letter stated. Further, "only two [counselling] sessions were provided for the one individual," which was deemed "inadequate." Yet the documents do show that the Kamloops Okanagan Presbytery recognized Bruce Griffin as predatory.
Minutes from the special emergency meeting of Kamloops Okanagan Presbytery executive on Dec. 27, 1985, reveal that members voted in favour of declaring Winfield church vacant and placing Griffin under supervision. A second meeting of Presbytery executive on Jan. 31, 1986, show that members passed a motion in favour of his removal from the order of ministry; Griffin never led worship in a United church again after the Christmas Eve service of 1985. An appendix to that meeting's motion states Griffin "acknowledged that the allegations of improper conduct were substantially true" and that he also "refused to co-operate with the Commission for assessment and supervision."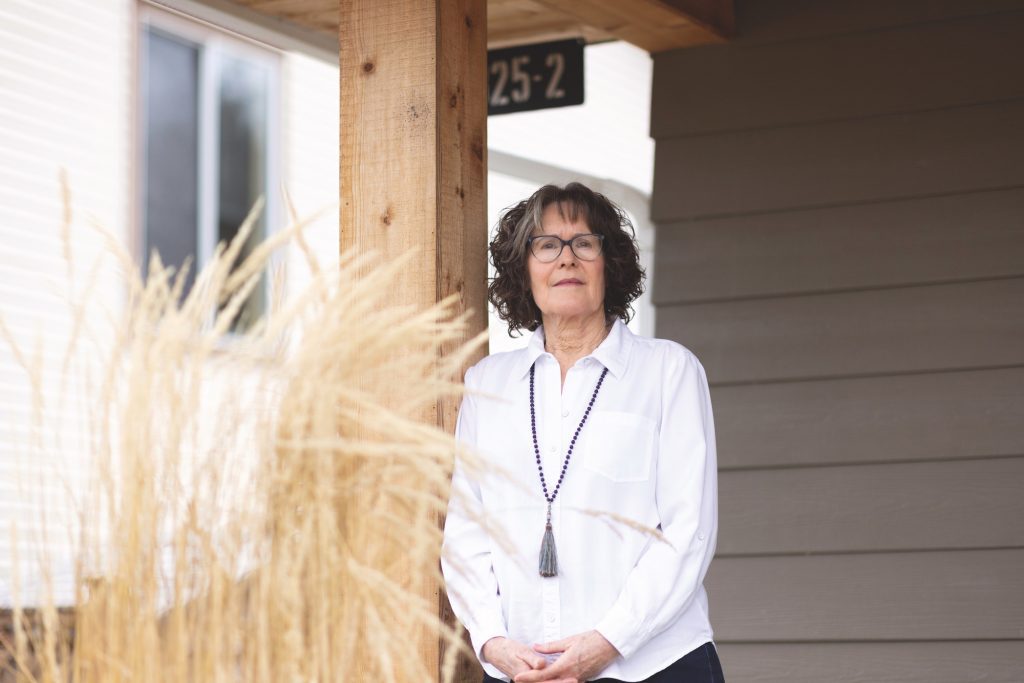 All the new information that came to light for Hills in 2020 left her feeling utterly abandoned by a church she'd loved. If Griffin's misconduct was taking place at Naramata and with another woman at Winfield before her complaint, why was he not removed earlier? Could the abuse she experienced have been prevented?
Both Rev. Doe and Linda Ervin believe the church did the best it could at the time because Griffin was removed from the ministry following Hills's complaint.
Ervin says, "It was very tough to raise those issues back in those days, because no one wanted to believe it, or no one wanted to do anything about it, or no one knew how to do anything about it." She adds that the denomination didn't have an official sexual assault policy until 1992, so documenting abuse and stopping serial abusers was challenging — and was certainly never a streamlined, consistent process. "We moved ministers around. We weren't the only people that did that — the Catholic Church was doing the same thing. So we didn't deal with it. We just avoided it."
Of course, that provides no closure or comfort to Hills. American author and pastor Ruth Everhart, who herself experienced pastoral abuse, expands on these feelings of frustration in her 2020 book, The #MeToo Reckoning: Facing the Church's Complicity in Sexual Abuse and Misconduct. "Abuse within a church context wounds victims especially deeply," she writes, as it "bears the imprimatur of the divine, whether or not the Divine had anything to do with what happened."
She explains that churches are "often complicit with abusers. Only rarely is this intentional. More often churches aid and abet abusers through bad practices." According to her, the way forward — the way to deal with abuses and mishandlings — is for the church to "recognize that its seats are occupied by both victims and victimizers. It's time to do justice. These exposures and consequences are the reckoning in process."
Everhart also says that many equate being silent as having healed from trauma, something both she and Hills challenge. "My goal is nothing less than culture change, which cannot be achieved with silence," writes Everhart. Hills, too, is adding her voice to the chorus of others who are reclaiming power over their stories by speaking up and pushing the church to recognize the pain its inactions have caused.
---
Linda Ervin realized that Hills had suffered and that all the new information was a trauma trigger. She knew Hills had slipped through the cracks and wanted to help her find some sort of conclusion to the abuse she experienced. While pursuing legal justice wasn't an option — Griffin died suddenly of a stroke in 2015 at age 63 — some action could still be taken.
Ervin connected with Kathy McDonald, a lawyer for the United Church General Council, to discuss options. In the spirit of reconciliation and healing, the United Church allocated Hills enough funding to cover three years of regular counselling. McDonald also suggested Hills share her story with United Church members in a listening circle. Hills accepted.
---
Have You Experienced Sexual Misconduct in The United Church of Canada?
The United Church has policies and procedures to prevent and respond to sexual misconduct. Even if you are unsure about what to do or whether something you experienced, witnessed or were told is considered sexual misconduct under the church policy, please contact The United Church of Canada Sexual Misconduct Complaint and Response team:
1-800-268-3781, ext. 7788
416-231-7680, ext. 7788
ComplaintResponse@united-church.ca
You will be connected with one of the church's sexual misconduct consultants, who will listen and help you while maintaining confidentiality.
---
"I realized I did need to let the church know how I felt, what had happened," says Hills, explaining why she agreed to the listening circle despite having left the United Church. "I started dealing with Brenda Fawkes at that point, and it was the first time I got this feeling [that] somebody gets it."
Rev. Brenda Fawkes, the Office of Vocation minister for Pacific Mountain and Chinook Winds Regions, led the listening circle. Also included were Ervin, Rev. Ivy Thomas of St. Paul's United in Kelowna and Rev. Graham Brownmiller, lead minister at Jubilee United in New Westminster and former chair of the regional committee for sexual misconduct prevention training.
The goal of the listening circle, says Fawkes, was to be present for Hills, listen to her story with compassion and assure her the church understood the gravity of what had happened. Listening circles are "common in historical cases," Fawkes adds. "People want [their story] quoted on the books, because oftentimes, there's concern that there are other victims or complainants."
The group met at First United in Kelowna in September 2021. For almost two hours, Hills spoke. She shared her story and her feelings of utter abandonment. And the listening circle did help Hills process the trauma. For the first time, her voice was amplified, and after decades of silence, that was empowering.
"When I met [Fawkes] and the other people at listening circle, they were very gracious, very understanding. I really felt listened to and heard," says Hills. "Now having talked about it, it's shrinking — the shame is not gone, but it's shrinking. It doesn't cover me anymore."
But Hills wasn't satisfied to let only the United Church representatives in the listening circle know what she went through. She is sharing her experience with Broadview now because she wants her story amplified further. She is speaking out to highlight that abuse happens within the United Church, despite these stories rarely being heard, and to show others that there are resources and supports available now, including for victims of historic abuses. Hills's bravery in sharing demonstrates that no survivor need suffer alone, as she did for decades.
---
On Nov. 28, 2015, a glowing obituary was published in the Vancouver Sun. Describing Bruce Griffin as a "musician, educator, clergyman, theologian," the obituary invites readers to remember him "for his passionate love of music, his wry humour, and his deep intellectual and emotional appreciation of ancient theological scholarship."
That's not how Deana Hills remembers him. In fact, she doesn't want to remember him at all. She has spent years learning to divest this man of his identity, his personality and even his name, this man who wore down her own sense of self, her values and her dignity. She has spent years learning to build herself back up and to be proud of who she is. Deana Hills worked hard to become a successful professional, having recently retired after three decades. She is a loving mother. She is a devoted grandmother. She is a survivor.
***
Karin Olafson is a journalist in Vancouver.
This story first appeared in Broadview's June 2022 issue with the title "A trust betrayed."
---
We hope you found this Broadview article engaging.
Our team is working hard to bring you more independent, award-winning journalism. But Broadview is a nonprofit and these are tough times for magazines. Please consider supporting our work. There are a number of ways to do so:
Subscribe to our magazine and you'll receive intelligent, timely stories and perspectives delivered to your home 8 times a year.
Give the gift of Broadview to someone special in your life and make a difference!
Thank you for being such wonderful readers.
Jocelyn Bell
Editor/Publisher