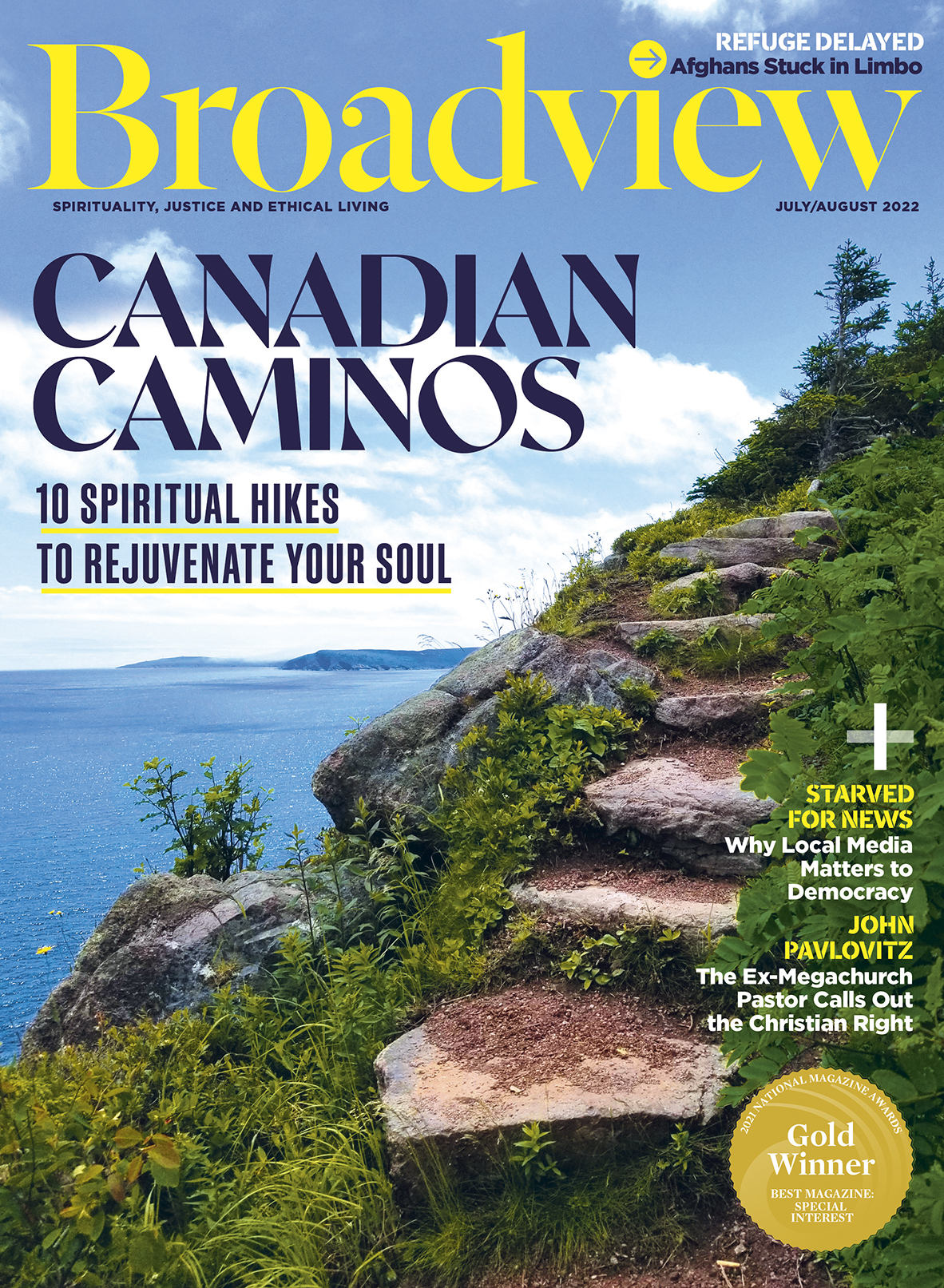 July/August 2022
In this issue:
10 Canadian caminos to rejuvenate your soul
Ex-megachurch pastor John Pavlovitz calls out the Christian right
Why local media matters to democracy
Scroll down for more content from the July/August 2022 edition. When/if a story appears online, the headline will be bolded and clickable. Want to read everything from our magazine? You can subscribe here.
In This Issue
Letters
Topics: Uncategorised

Reply all (print exclusive)

Last portraits
Snapshot
Topics: Ethical Living

The lens (print exclusive)

Photographer Joan Latchford captured the diasporic and developing Toronto of the 1960s and 1970s

Topics: Justice

This month in 1990 (print exclusive)

Term 'Two-Spirit' officially adopted

Topics: Justice

Survey says (print exclusive)

Safest countries for LGBTQ+ to travel

Topics: Justice

Cool things (print exclusive)

Church bells ring for social justice

Topics: Justice

Good advice (print exclusive)

How to help refugees here and abroad

Topics: Spirituality

Ode (print exclusive)

Vacation Bible School