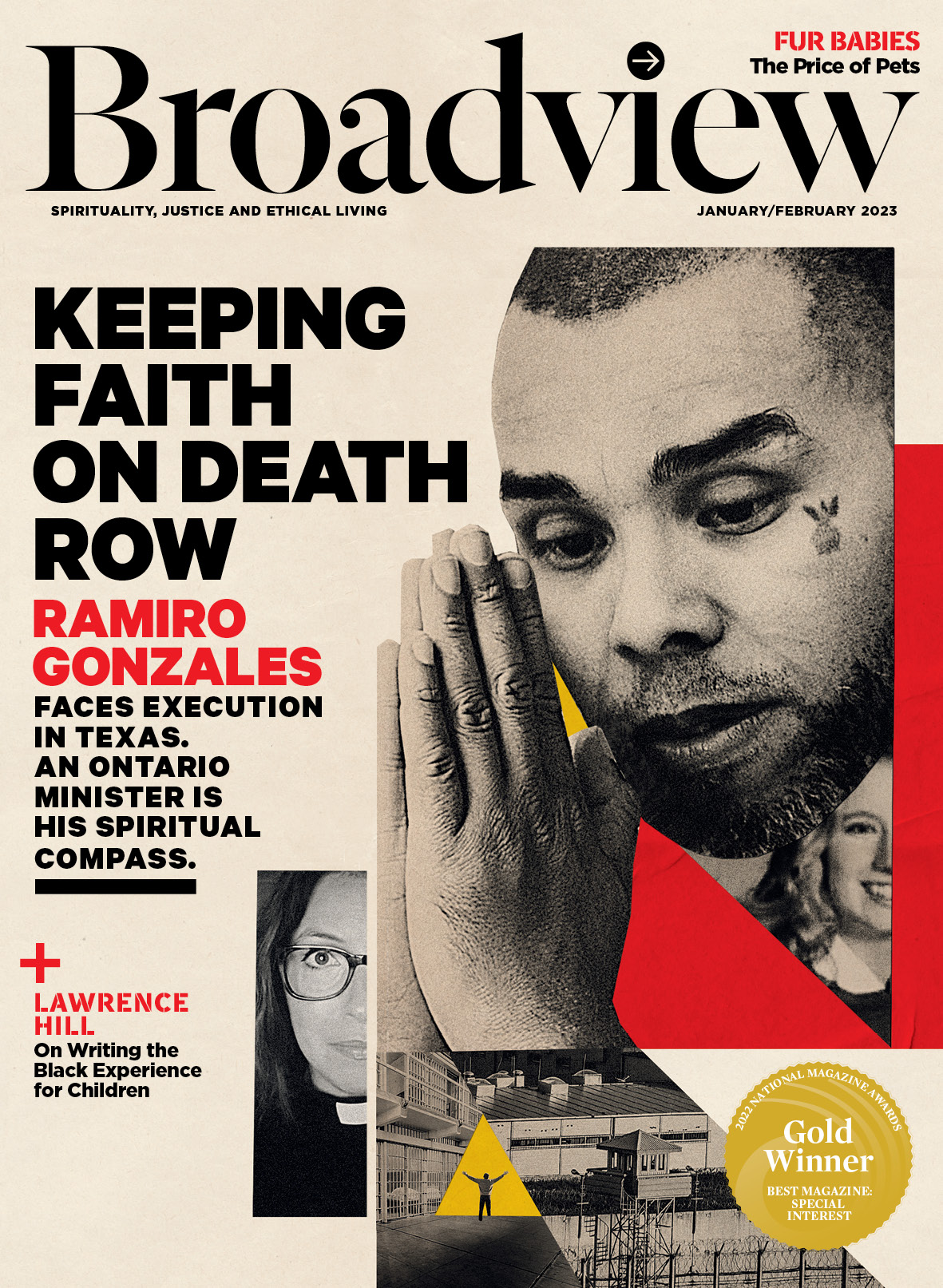 January/February 2023
In this issue:
The friendship between a Texas death-row inmate and a Canadian minister
Lawrence Hill on writing the Black experience for children
The price of pets
Scroll down for more content from the January/February 2023 edition. When/if a story appears online, the headline will be bolded and clickable. Want to read everything from our magazine? You can subscribe here.
In This Issue
Letters
Topics: Ethical Living

Reply all

A closer look
Snapshot
Topics: Ethical Living

The lens (print exclusive)

Photographer Pascal Lee on the joy of being at a basketball game featuring some of the biggest names in North America's Asian community

Topics: Justice

This month in 1998 (print exclusive)

Government issues apology to Indigenous peoples

Topics: Uncategorised

Survey says (print exclusive)

Adults over 50 are barely visible in TV and film

Topics: Justice

Cool things (print exclusive)

Food, fellowship and other ways churches support migrant workers

Topics: Ethical Living

Good advice (print exclusive)

How to limit time spent on social media

Topics: Justice

Tool kit

Animal food bank