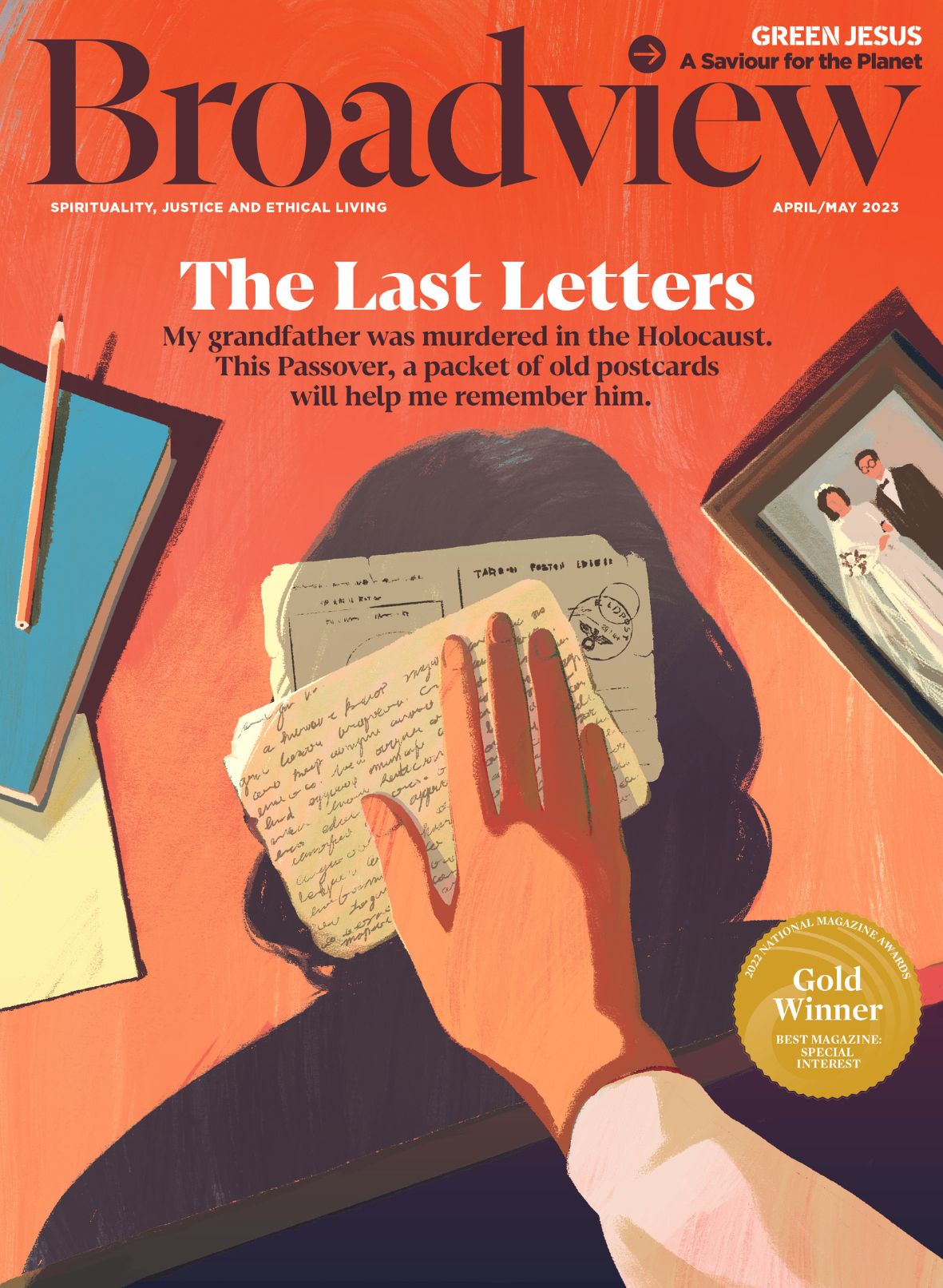 April/May 2023
In this issue:
My grandfather was murdered in the Holocaust. This Passover, a packet of old postcards will help me remember him.
An interview with journalistic reformer Duncan McCue
Illustrated: Saskatchewan Mennonites' fight to halt the construction of a uranium refinery in their community
Scroll down for more content from the April/May 2023 edition. When/if a story appears online, the headline will be bolded and clickable. Want to read everything from our magazine? You can subscribe here.
In This Issue
Letters
Topics: Ethical Living

Reply all (print exclusive)

A reprieve
Snapshot
Topics: Ethical Living

The lens (print exclusive)

Mohawk photographer Shelby Lisk captures the rematriation of heirloom seeds

Topics: Ethical Living

This month in 2006 (print exclusive)

Rhinoceros Party relaunches in Canada

Topics: Justice

Survey says (print exclusive)

Food insecurity in Canada

Topics: Spirituality

Cool things (print exclusive)

Faith communities with living walls

Topics: Ethical Living

Good advice (print exclusive)

How to get better rest

Topics: Justice

Mapped out (print exclusive)

Living wage vs. minimum wage across Canada