Adeyemi Adegbesan, a.k.a. Yung Yemi, is a Toronto-based artist of Nigerian ancestry. As a youth worker for 10 years, he saw Black youth frustrated with inaccurate and generalized representation of their history and culture in mainstream media. Through his work, Adegbesan wants to shine a light on the wealth of African heritage and propose a future that is strong, proud and self-aware.
His images transmit a positive energy, fusing icons of African adornment, popular culture and science fiction to create powerful portraits of Black role models. Strong and dignified, they invite the viewer to absorb their complexity and richness. Ankhs (an ancient Egyptian hieroglyphic symbol) and sports logos evoke both the past and the present, while electronic devices suggest technology of the future.
Adegbesan's new work, Ascension Tech, is part of the show Kuumba, curated by Ashley McKenzie-Barnes at the Harbourfront Centre in Toronto for Black History Month in February 2020.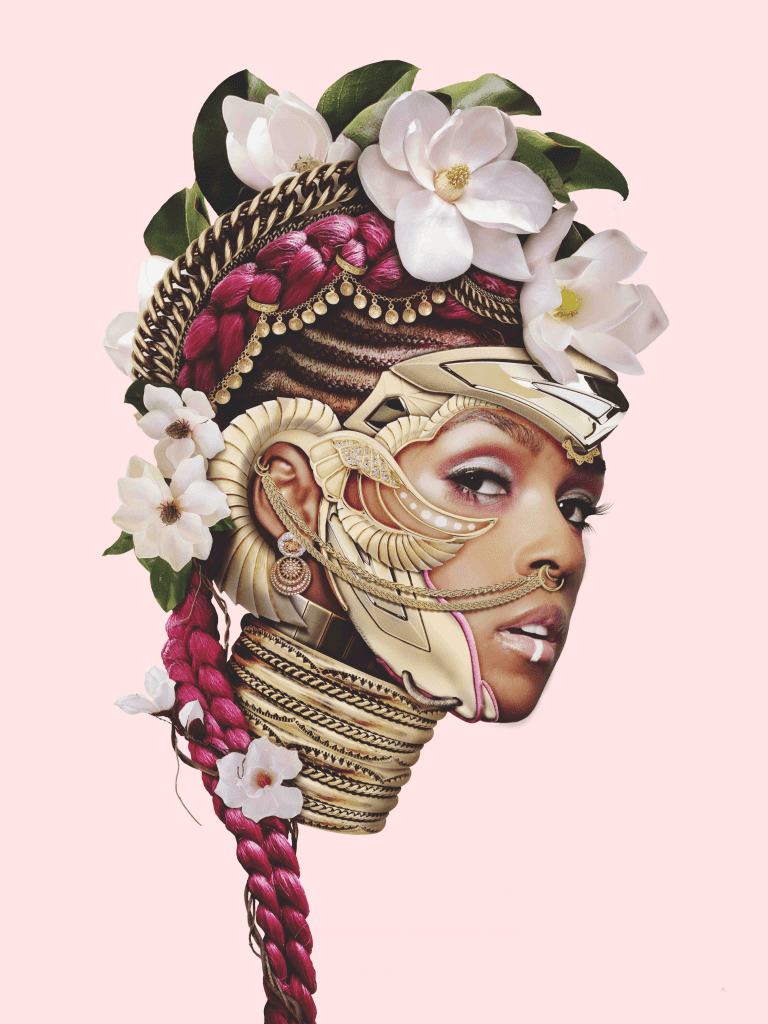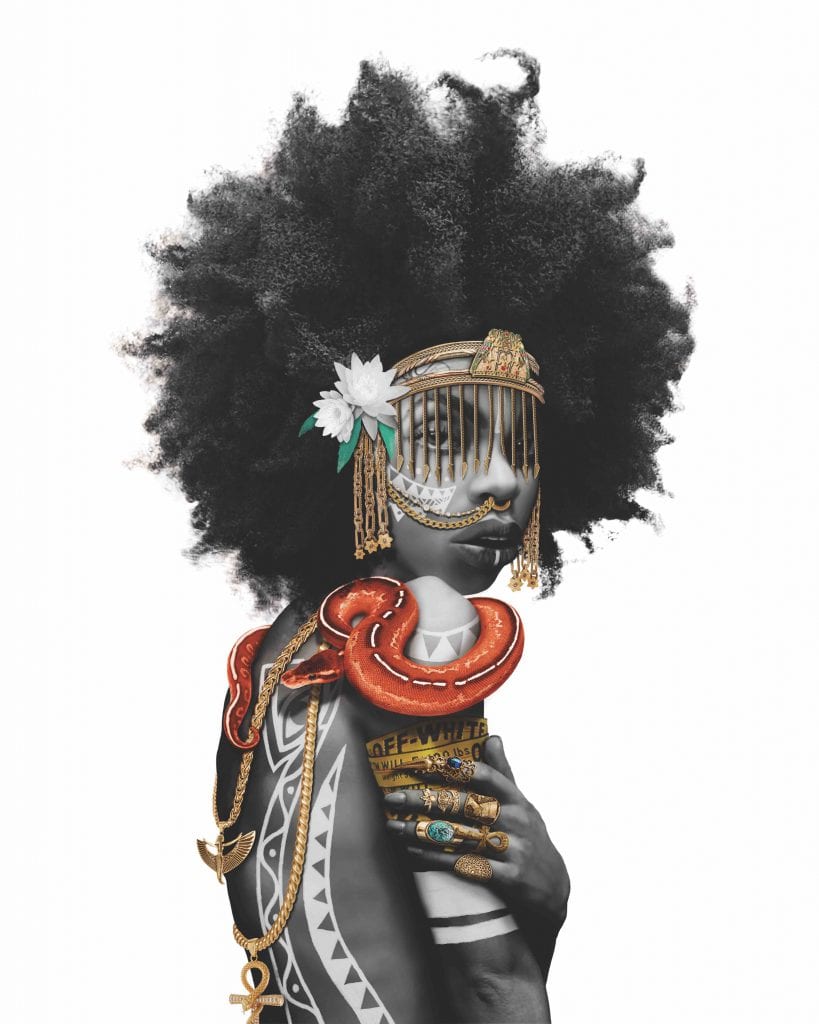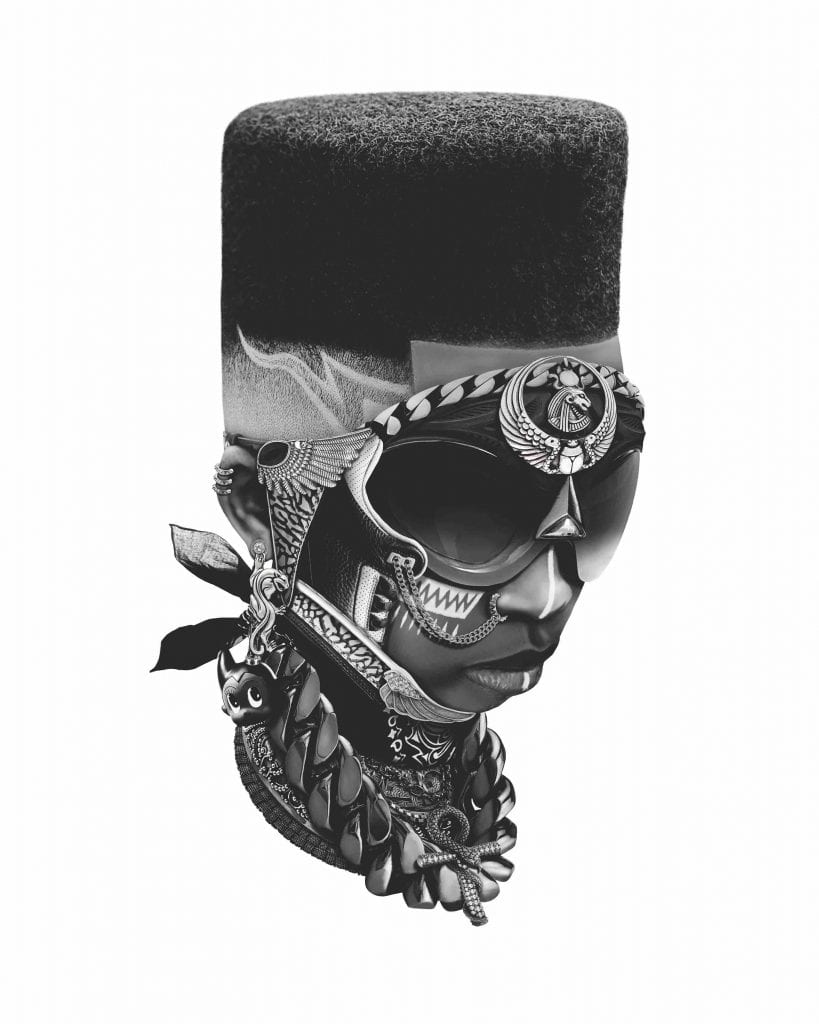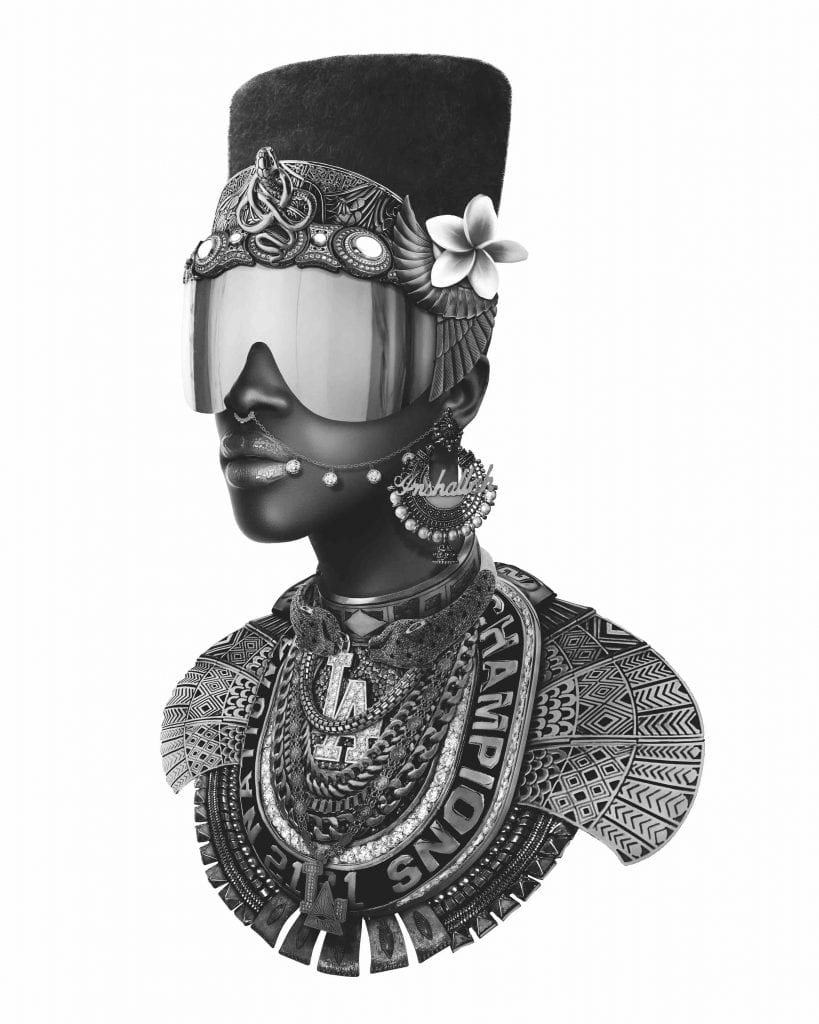 This series was first published in Broadview's January/February 2020 issue.
Broadview is an award-winning progressive Christian magazine, featuring stories about spirituality, justice and ethical living. For more of our content, subscribe to the magazine today.