Many media outlets covered the federal government's recent commitment to ban single-use plastics as early as 2021. However, they are overlooking the fact that a number of food vendors bent to consumer pressure years ago and abandoned single-use plastic cups, cutlery and take-out containers. Those who have already made the transition need to address a bigger issue.
When we opened our doors six years ago as a family-run, fair trade, organic coffee shop in a rural village of 500 people in Ontario, we also committed to think of the environment and to use locally sourced ingredients. Our takeout containers, cups and cutlery were, wherever possible, biodegradable and recyclable. Informed consumers wanted to avoid contributing to the growing plastics problem, so we decided to run our coffee shop by touting the difference that can be made with a simple choice.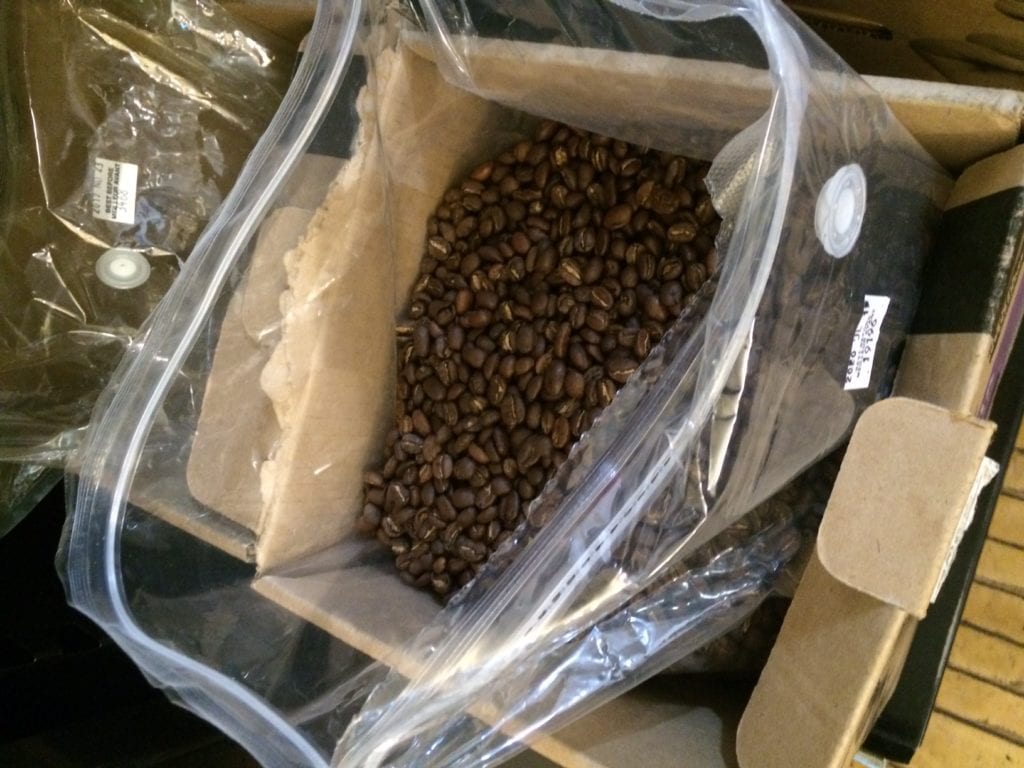 But we have a larger problem in our kitchen and prep areas. Our coffee comes in compostable or recyclable bags and our dairy products in reusable glass bottles. We also buy in bulk to avoid unnecessary packaging. Yet almost every product that comes into our kitchen is in some way contained, wrapped, packaged or bagged in plastic, even the ones just mentioned. Pre-consumer, single-use plastics are frequently non-recyclable and fill our garbage receptacles on a daily basis. But the announcement about the upcoming Canadian ban doesn't mention them.
Our coffee shop serves approximately 200 to 400 people daily, and we generate one bag of garbage and one bag of recyclables a day. We are relatively small, but create a significant amount of waste. Customers appreciate our commitment to a positive ecological footprint, yet are distressed when we share with them how much plastic comes in the back door. Much of that comes from bags, wrappers, jugs, bottles, buckets and packaging ends up in landfills.
Some of our suppliers have made changes to their packaging and shipping to reduce the amount of non-recyclable materials, while others still use excessive amounts of plastic. It is difficult to find suppliers who have reduced their plastic or who opt for ecologically friendly packaging. It has become easier to find non-plastic straws and cutlery, though.
Even though images of marine life choking on straws and water bottles tug at our heartstrings, a ban on single-use consumer plastic doesn't address the enormous volume of other packaging that business owners deal with every day as we prepare food and drinks for our customers. It is frustrating to watch politicians grandstand over water bottles, coffee cups, straws, cutlery and takeout containers while the rest of the problem is ignored. 
Consumer pressure has led to changes at the front counters of cafes and restaurants, but the stream of plastic coming into those same venues remains largely unchecked and unnoticed. Our regulators need to push the industry to use non-plastic alternatives, in addition to ensuring more of these items are both recyclable and actually recycled.
For more of Broadview's award-winning content, subscribe to the magazine today.