As the first anniversary of the full-scale Russian invasion of Ukraine on Feb. 24, 2022 approached, I travelled with another journalist to Ukraine to report on how faith communities — specifically communities of Catholic and Eastern Rite religious sisters — are continuing to serve the people in their care. What we found as we travelled east from Ukraine's border with Slovakia to Kyiv and its surrounding areas was an increasing awareness of the fallout from war.
Displacement and family separation are the norm. All able-bodied men aged 18 to 60 are eligible for conscription and forbidden from leaving the country. Most women and children have fled the areas of intense fighting in the east, either as refugees to neighbouring countries or as displaced persons further west in Ukraine.
In a terrain that resembles North America from the foothills of the Rocky Mountains to its central plains, through winter's unrelenting cold and wind, these nuns have harnessed their faith, a sense of duty and all available resources to offer creative solutions to the challenges faced by a war-torn people, often in addition to the ministries they were performing before the recent conflict.
What we saw was a small sampling of this work, but it is multiplied many times in countless communities. The ingenuity, bravery, hope and even joy we experienced in the presence of these sisters testifies to their spiritual grounding and the resilience of the Ukrainian people.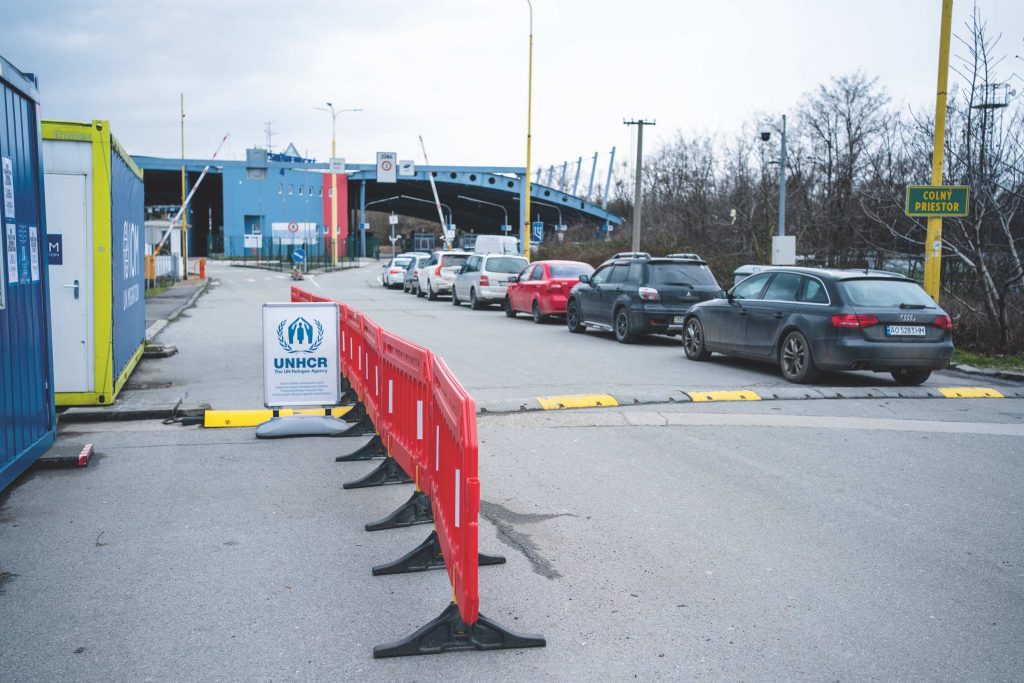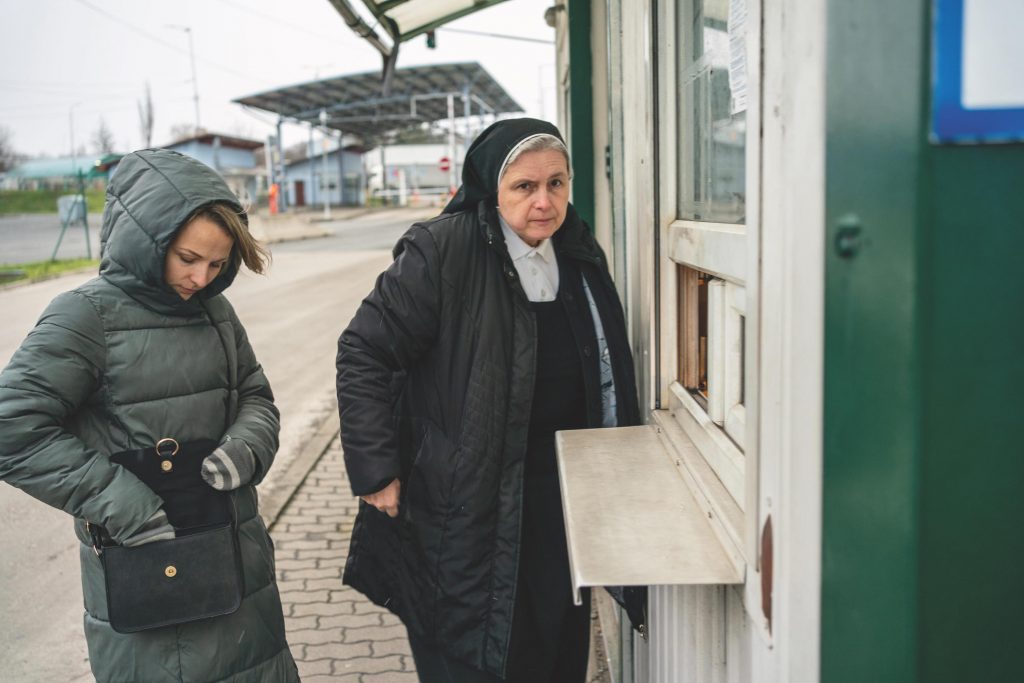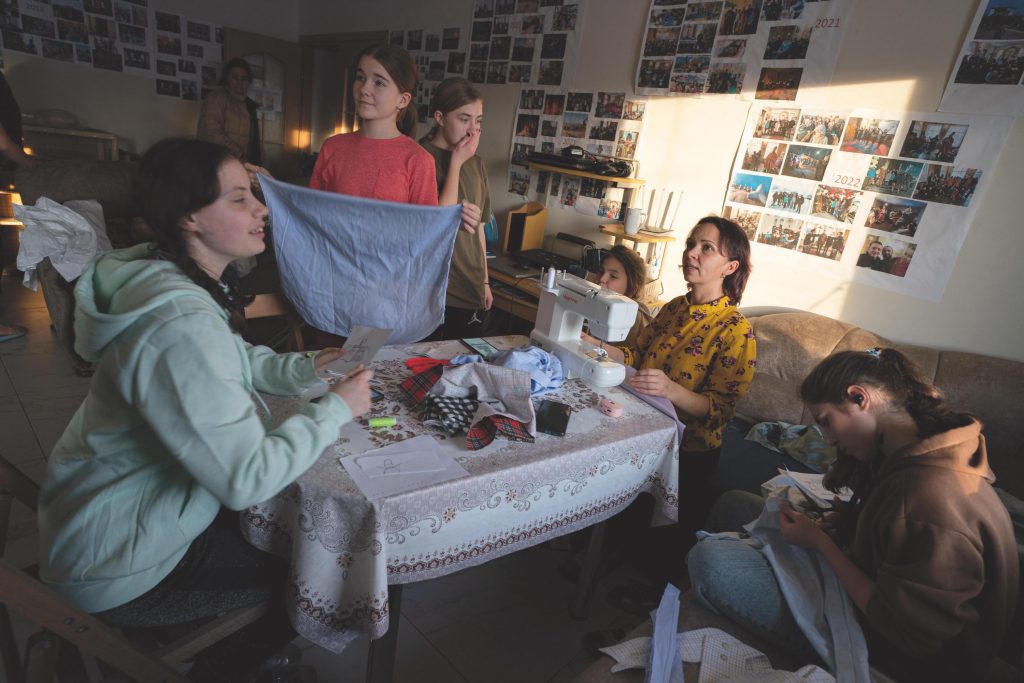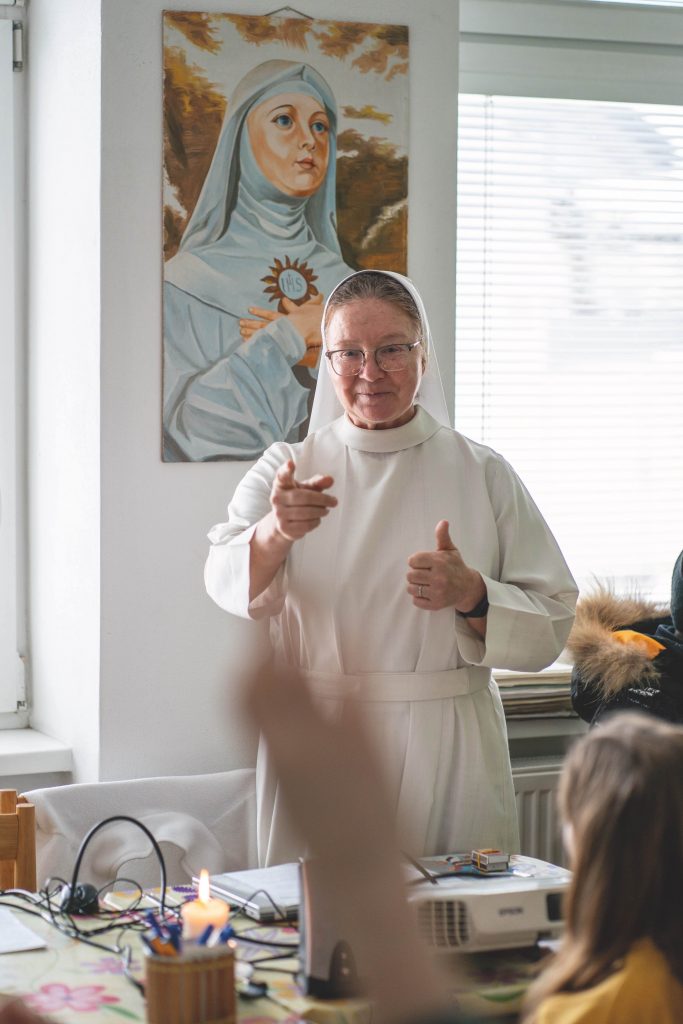 ---
Want to read more from Broadview? Consider subscribing to one of our newsletters.
---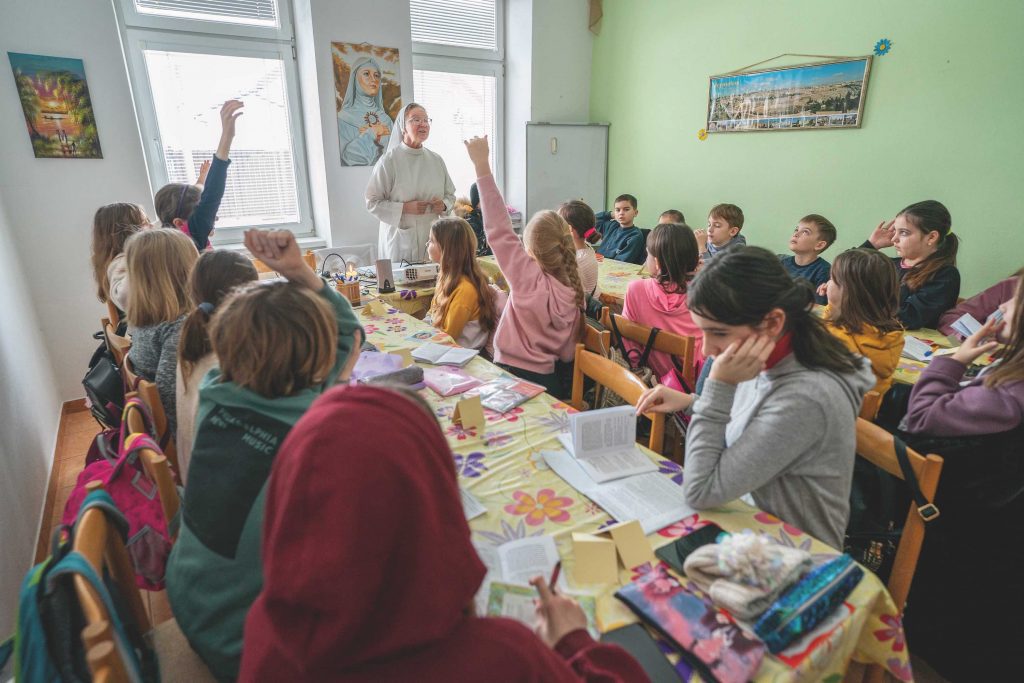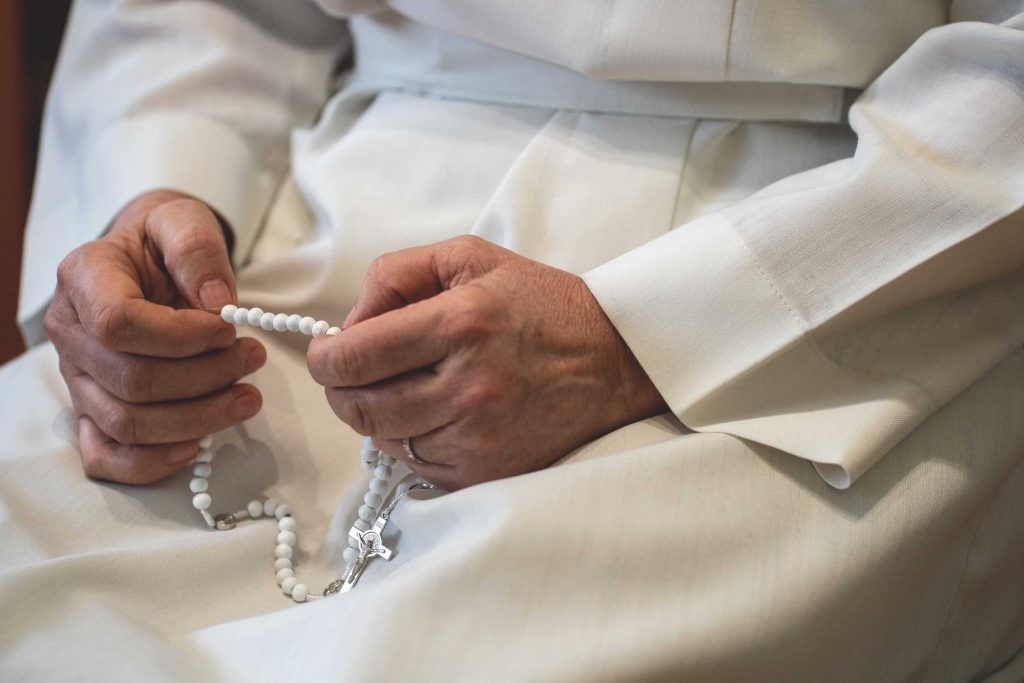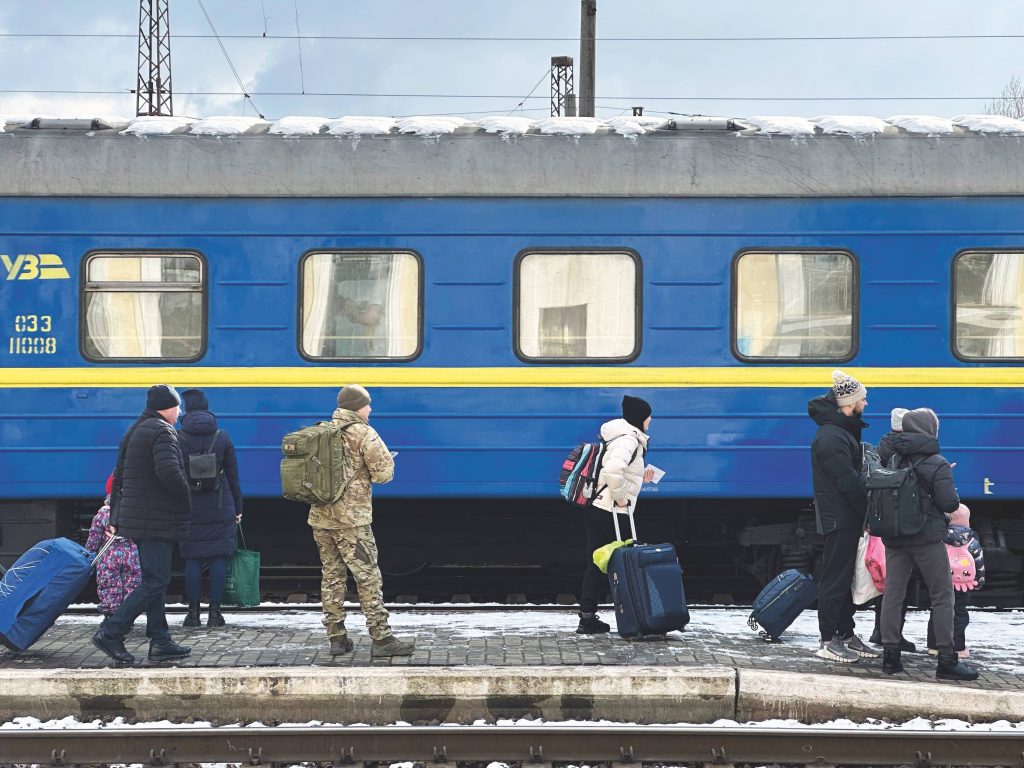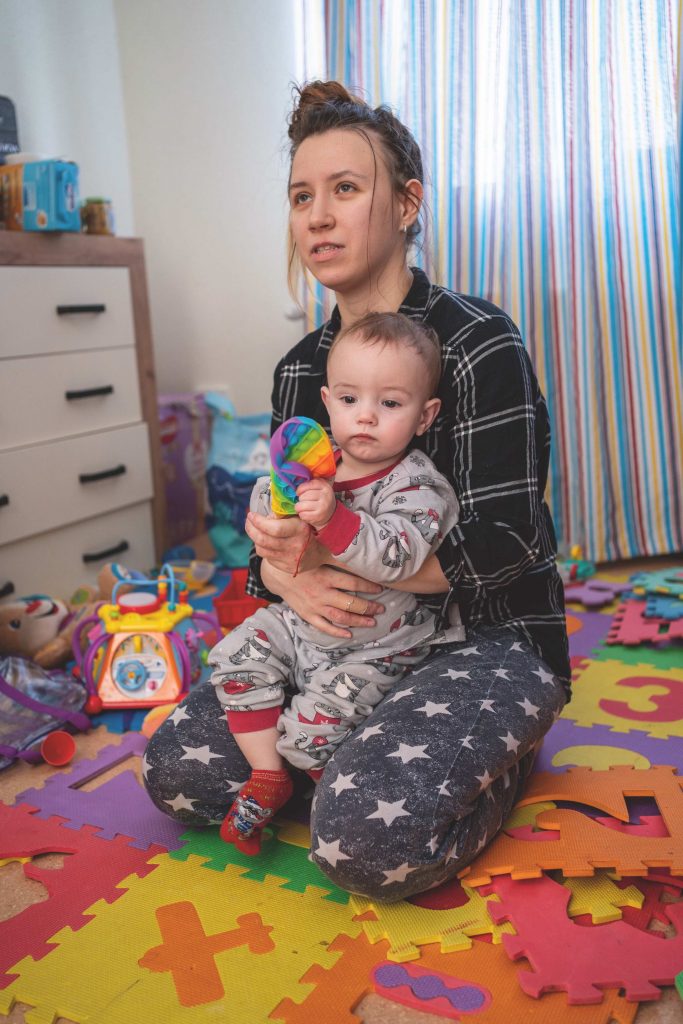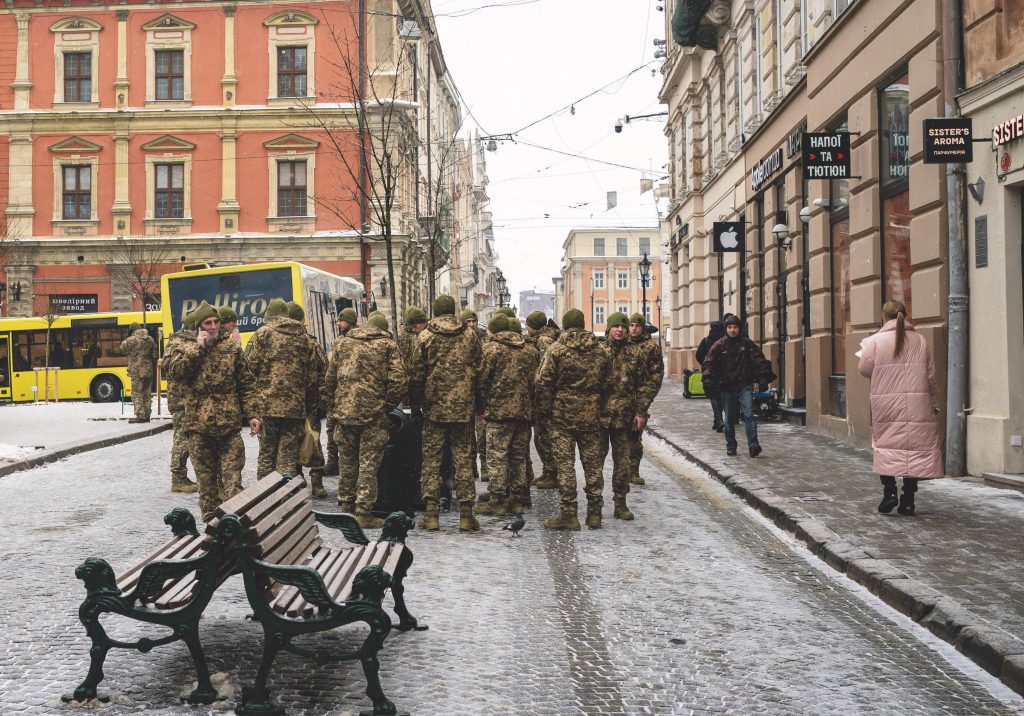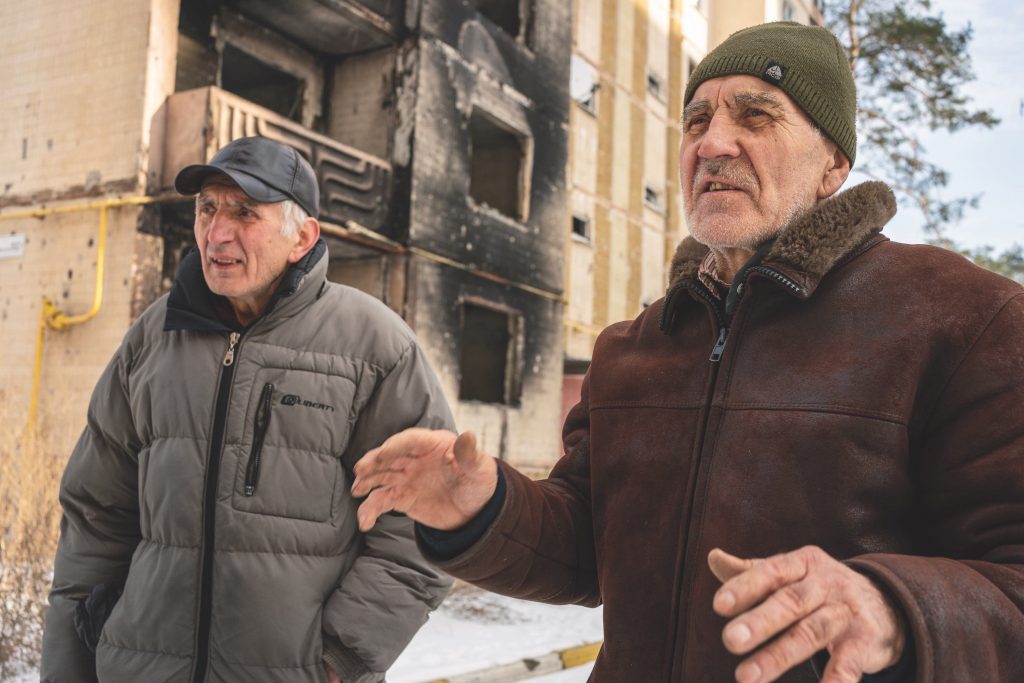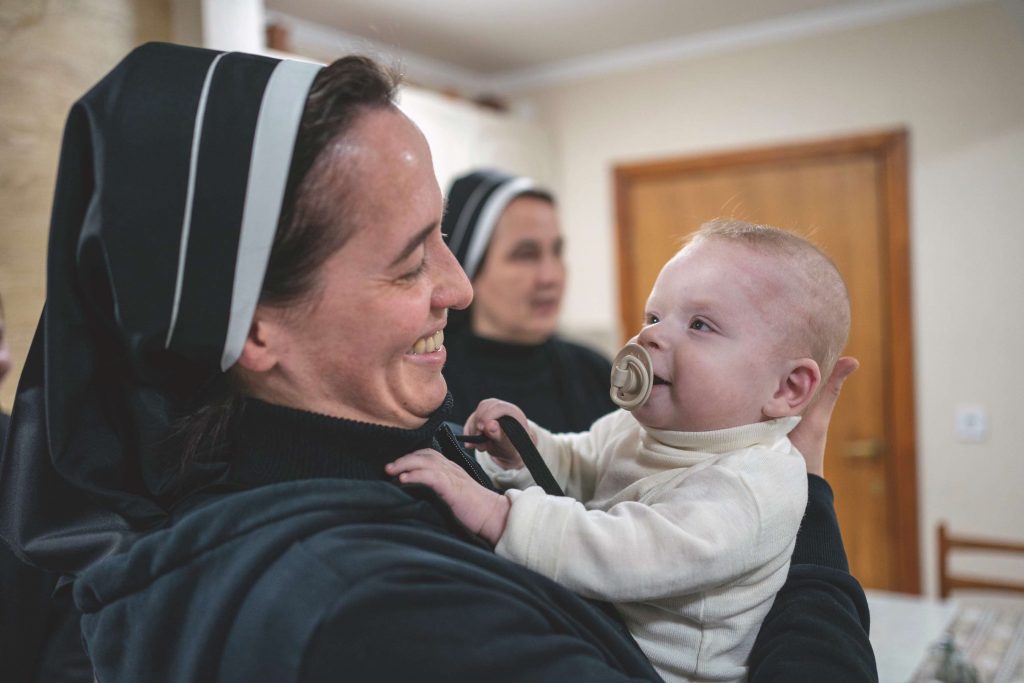 ---
More on Broadview:
---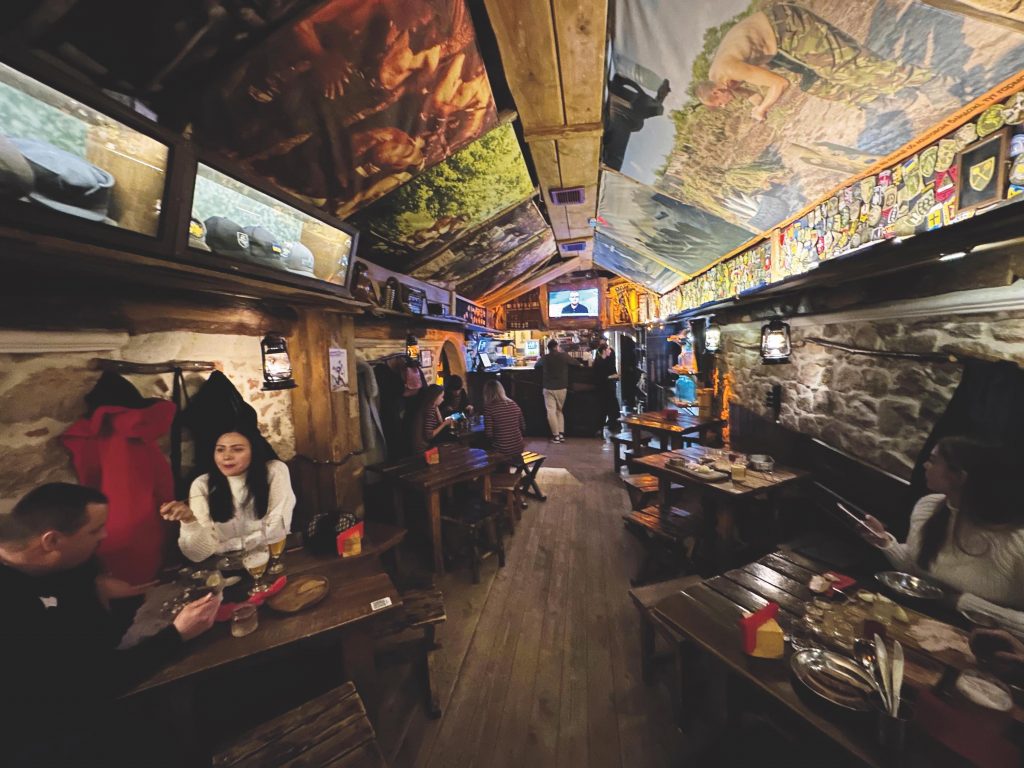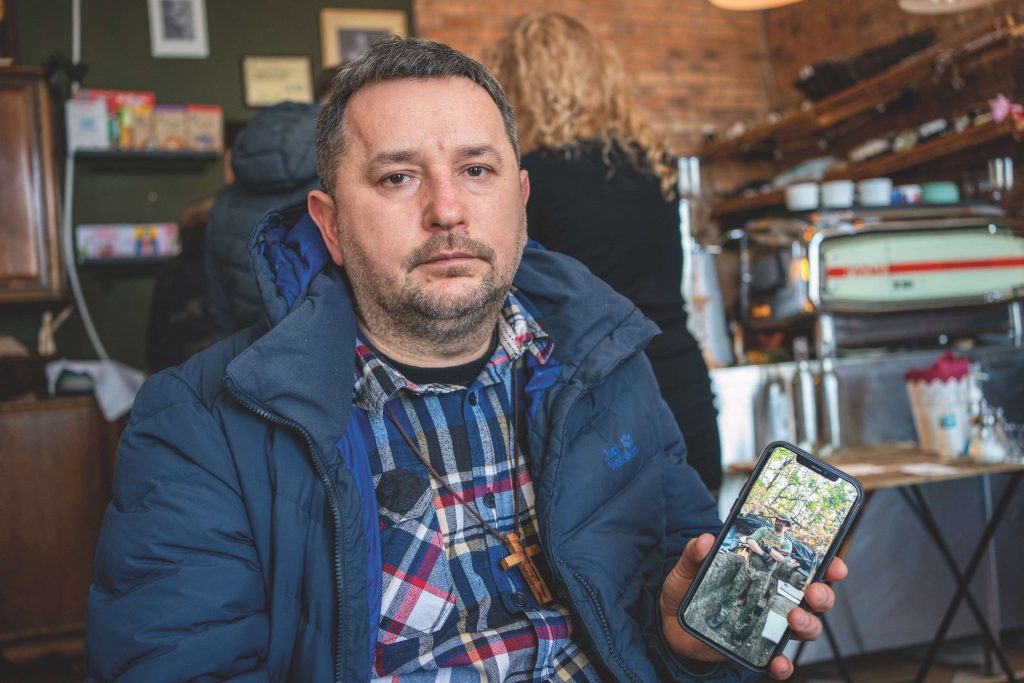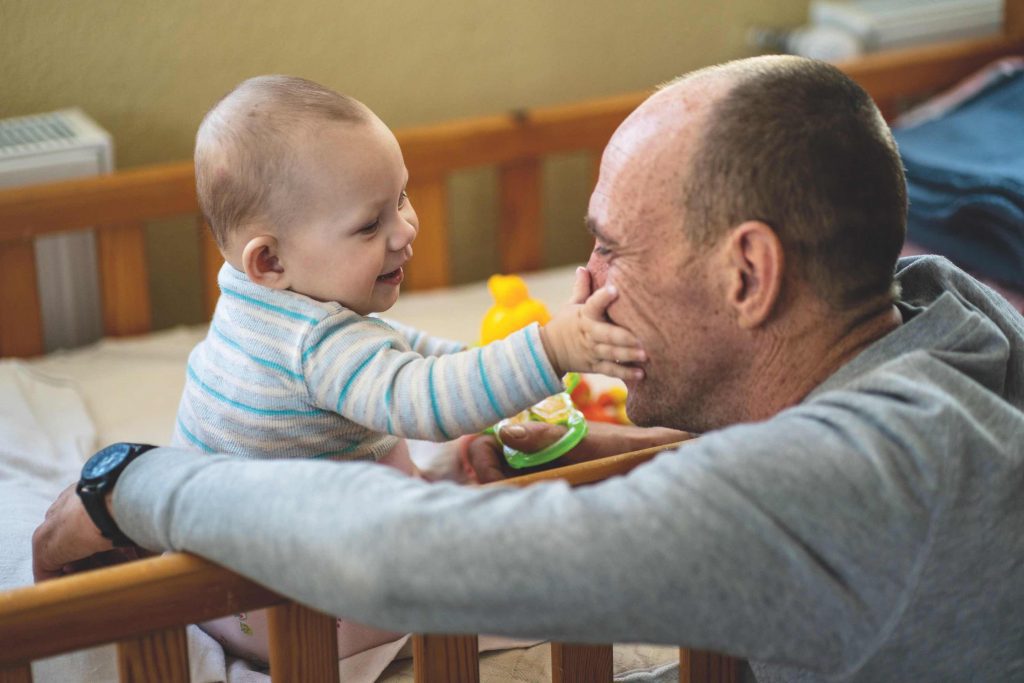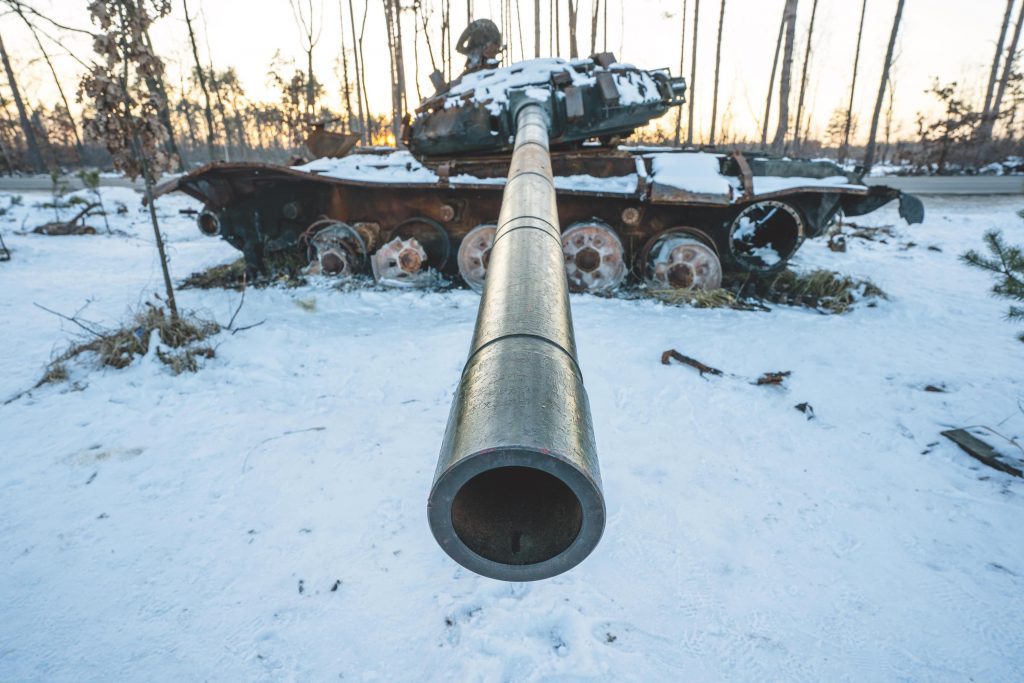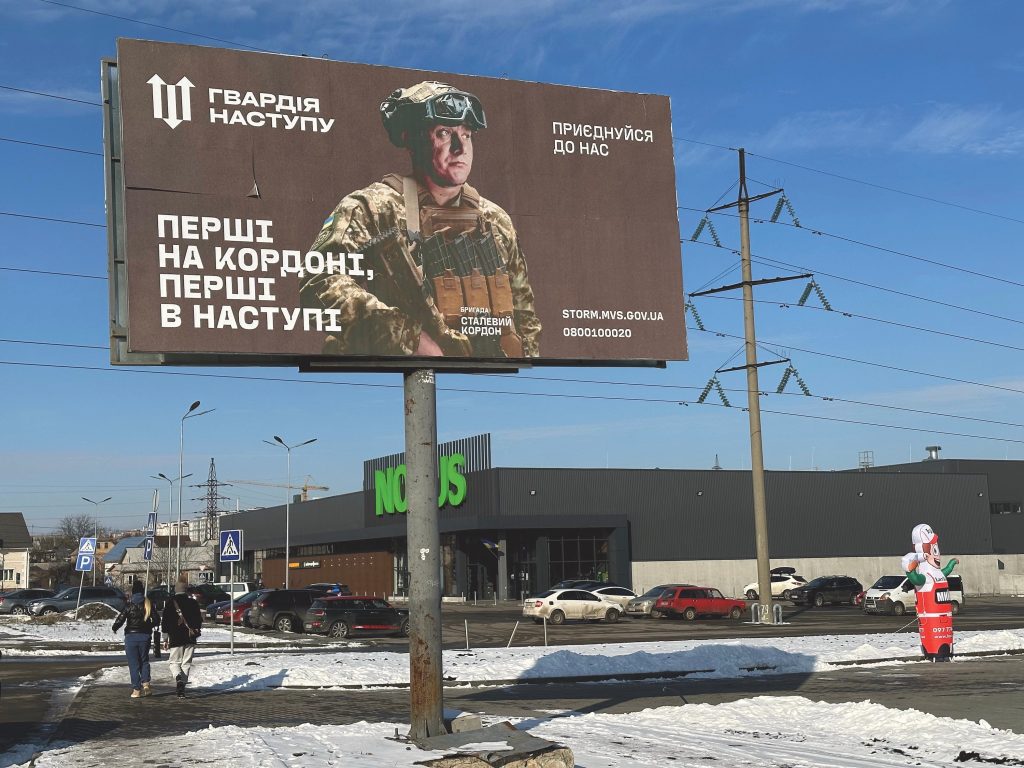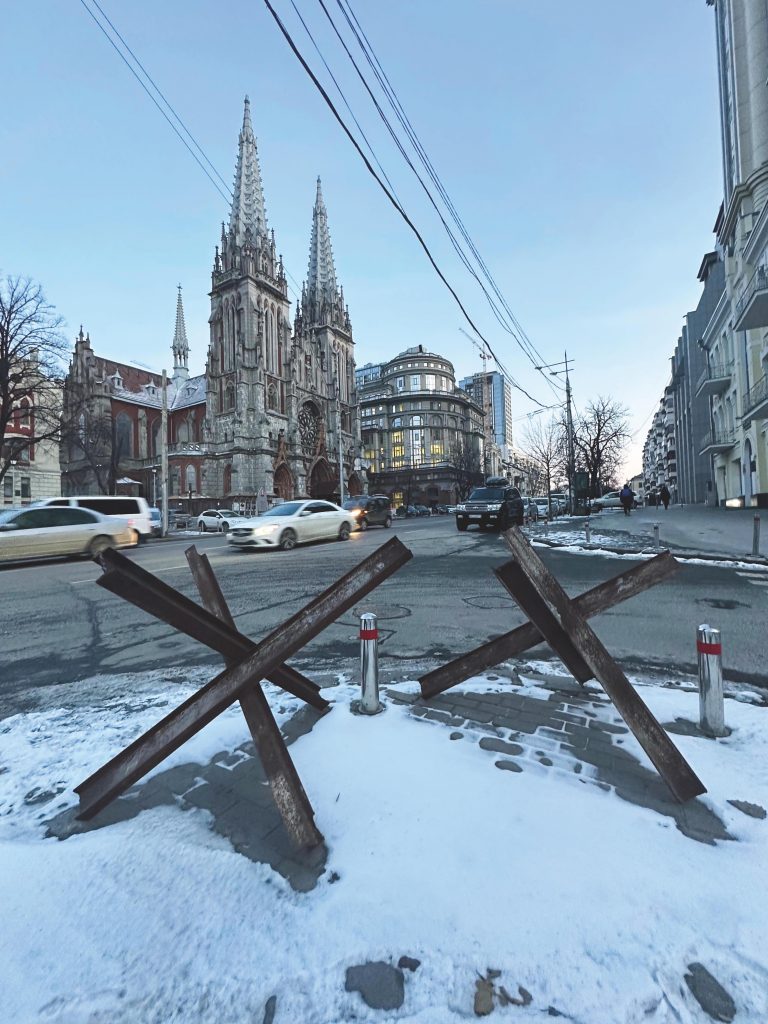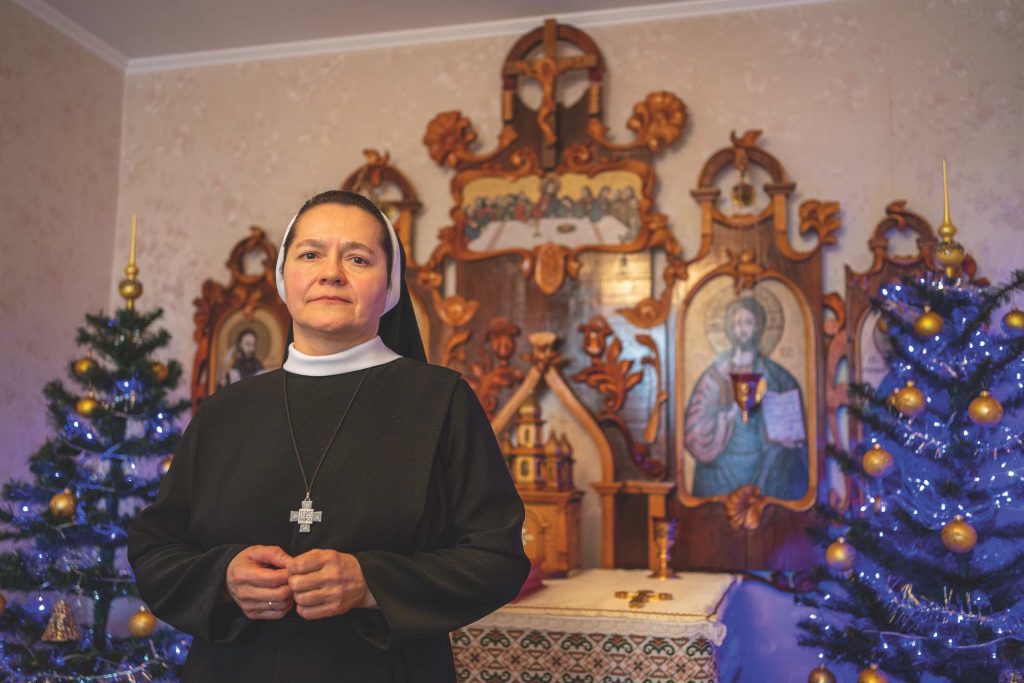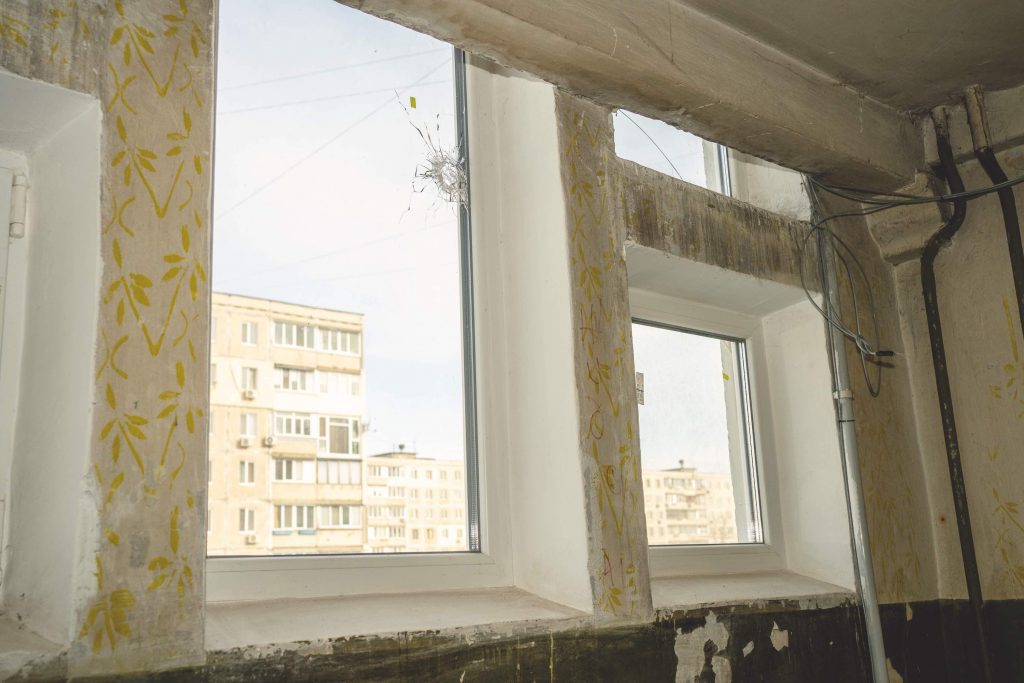 This trip was funded by the Global Sisters Report, an independent, non-profit source of news and information about Catholic sisters and the critical issues facing the people they serve.
***
Gregg Brekke is a photojournalist and writer who lives in the Washington-Baltimore area.
---
We hope you found this Broadview article engaging.
Our team is working hard to bring you more independent, award-winning journalism. But Broadview is a nonprofit and these are tough times for magazines. Please consider supporting our work. There are a number of ways to do so:
Subscribe to our magazine and you'll receive intelligent, timely stories and perspectives delivered to your home 8 times a year.
Donate to our Friends Fund.
Give the gift of Broadview to someone special in your life and make a difference!
Thank you for being such wonderful readers.
Jocelyn Bell
Editor/Publisher