Parents who registered their children in Naramata Centre's circus camp last spring urge others to try it, too, when the program is offered again later this month.
"It was so much more than juggling and stilt walking, which was cool in itself," says Chelsea Bellamy of the Circus and Acro Discovery program her children enjoyed at the United Church-affiliated retreat centre in Naramata, B.C.
"They talked about establishing and accepting boundaries. They talked about bullying and self-acceptance. They exposed them to a growth mindset so they wouldn't say 'I can't.'"
When it was done, Bellamy says, "the kids had a healthier attitude toward failure, and were more confident and not afraid to try things on their own."
Yanti Rowland says her daughter, Lilia, 9, "loved the patience that they were able to take with each kid."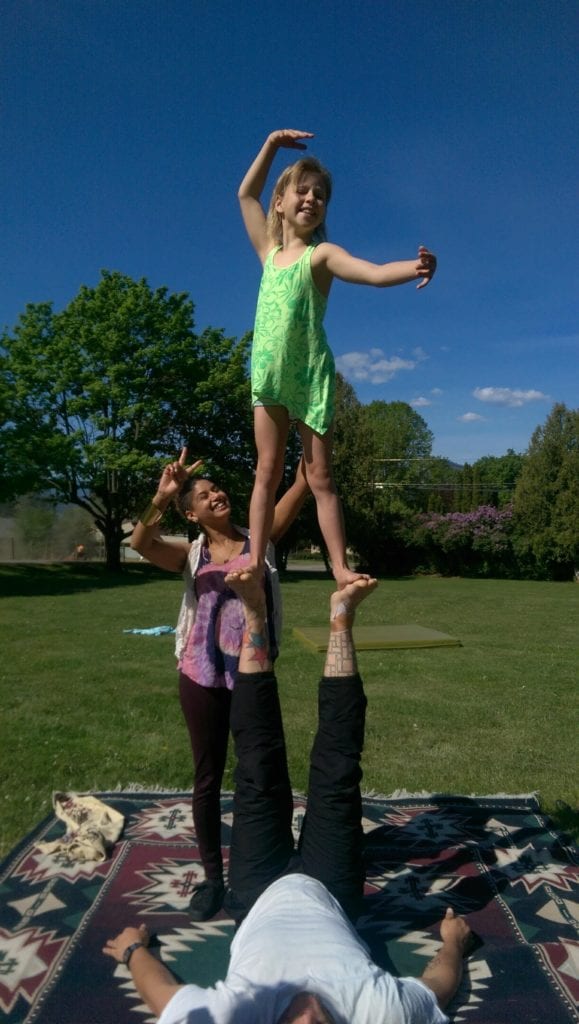 She says the program featured a variety of skills to practice, and plenty of positive reinforcement. She says her daughter came away with the patience needed to make mistakes and an appreciation for the time it can take to learn a new skill like juggling.
Children also gave the program a thumb's up.
Bellamy's daughter Lila, 6, says she liked the juggling, stilt-walking and tight-rope walking. "It was great to try things I never tried before," she says. 
Devon, 8, agrees. "I liked the stilts best. Also dressing up. Lots of different things. I liked to clown."
Leaders Bryce Beckett and psychotherapist Poe Liberado, who founded Inspire Circus in nearby Penticton, B.C. to teach – and occasionally perform – circus skills, love to hear that enthusiasm.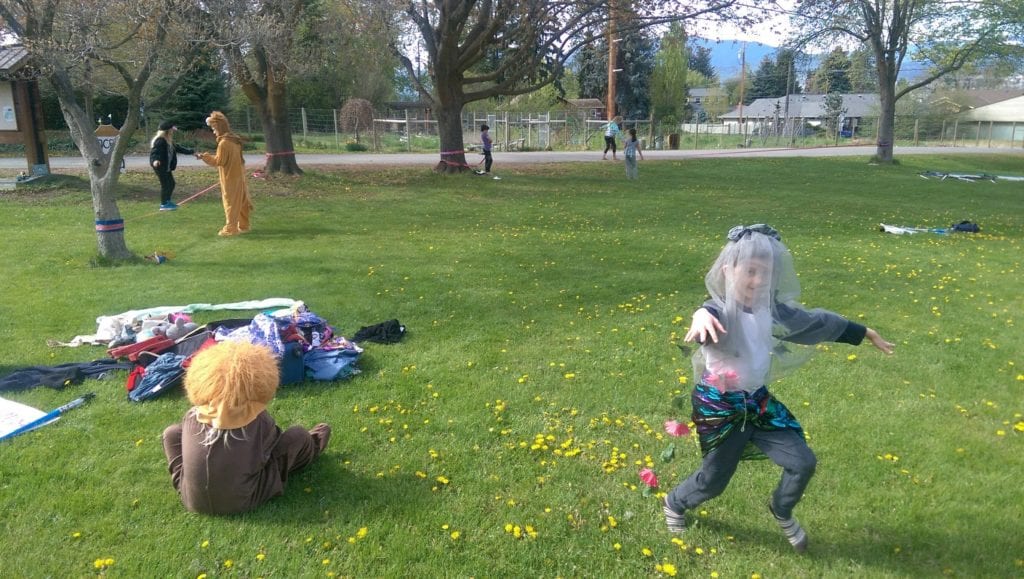 Beckett is an early childhood educator and gymnastics coach certified for various sports who started learning circus skills, such as stilt walking, seven years ago.
"I am motivated to do what I can through play to fortify the spirit and help kids, families, and adults to look inward, listen, and take courageous actions," he says. "I love it when people are having fun noticing the voice of fear in themselves and reprogramming it. I love to see people developing trust in themselves and respect for each other."
Charmaine Pearce, Naramata Centre's programs and community experiences manager, was intrigued by how Inspire Circus's new program model fit Naramata's mission.
 "Our mission is to inspire individual and collective transformation in a safe and sacred space," she says. "This program is really about allowing you to grow yourself as an individual and find that personal growth and meaning in yourself in a creative setting."
The program, which both adults and children can participate in, runs over three Monday evenings this fall, starting Oct. 21, and is open to children ages six to 19. 
Broadview is an award-winning progressive Christian magazine, featuring stories about spirituality, justice and ethical living. For more of our content, subscribe to the magazine today.