Every year, the proportion of Canadians living in rural areas compared to cities and towns continues to decrease. While the number of people residing in rural places has remained fairly steady since the 1970s, our metropolitan populations have increased. In fact, more than a third of Canadians live in our three largest cities: Toronto, Montreal and Vancouver. Here, we compare the 1996 and 2016 census.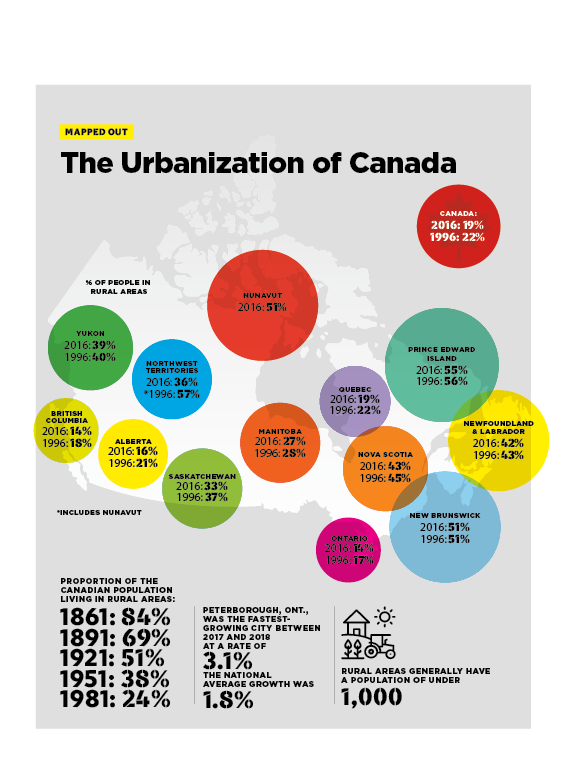 This infographic first appeared in Broadview's March 2020 issue.
Broadview is an award-winning progressive Christian magazine, featuring stories about spirituality, justice and ethical living. For more of our content, subscribe to the magazine today.