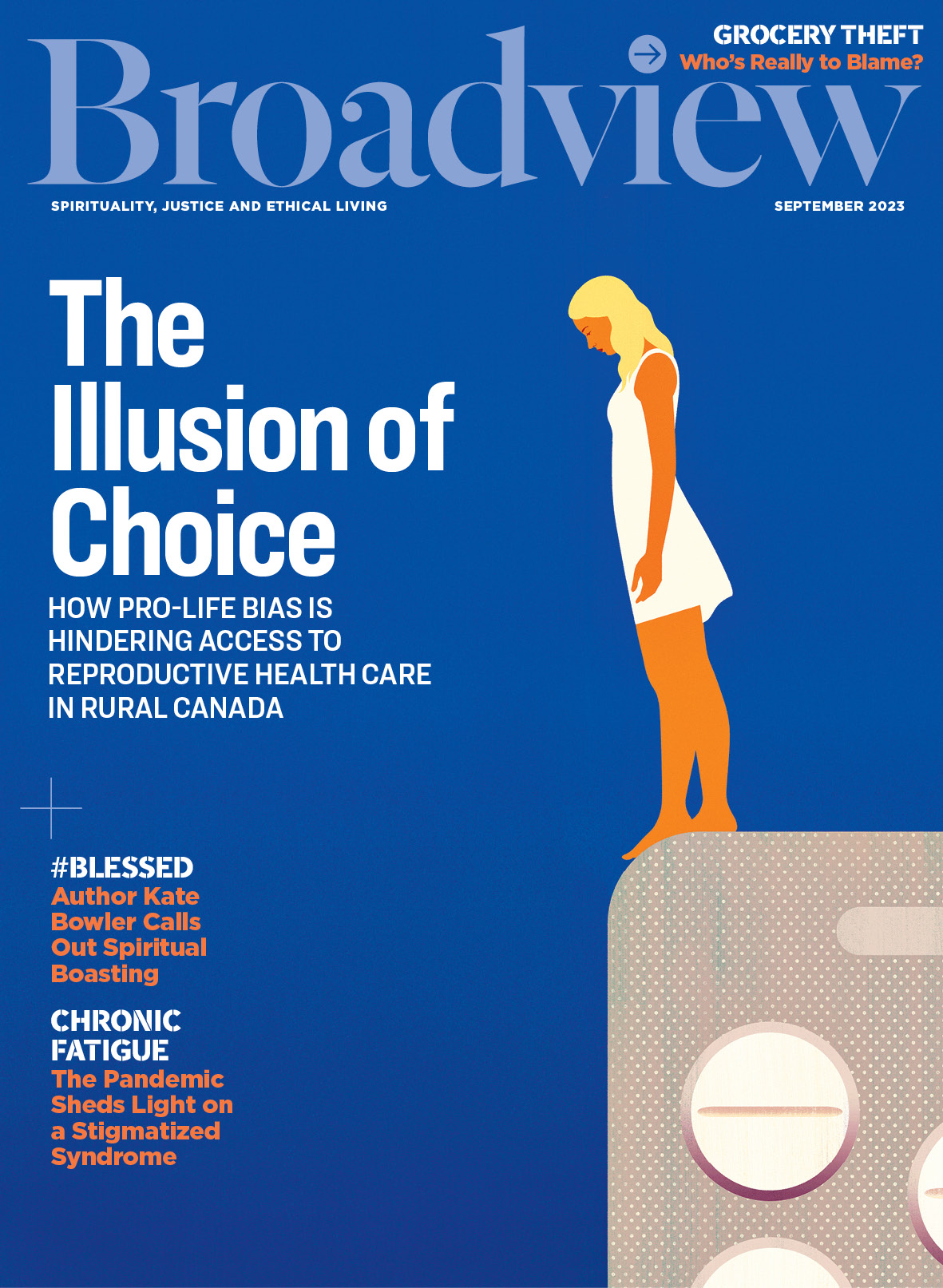 September 2023
In this issue:
A photo-essay about Ukrainian nuns helping displaced civilians
How pro-life bias is limiting access to reproductive health care in rural Ontario
New books by LGBTQ2S+ writers who follow Islam stop the myth that queer muslims don't exist
Scroll down for more content from the September 2023 edition. When/if a story appears online, the headline will be bolded and clickable. Want to read everything from our magazine? You can subscribe here.
To buy a digital copy of this issue, visit our online store. 
In This Issue
Editor's Letter
Topics: Justice

Lives of service (coming soon)
Snapshot
Topics: Ethical Living

Churches setting far-out Guinness World Records (print exclusive)

Topics: Justice

The lens: Mando Littlechild (print exclusive)

Topics: Ethical Living

Survey says: more than half of Americans have experienced gun violence

Topics: Justice

First Indigenous person leads Canadian bar association (print exclusive)