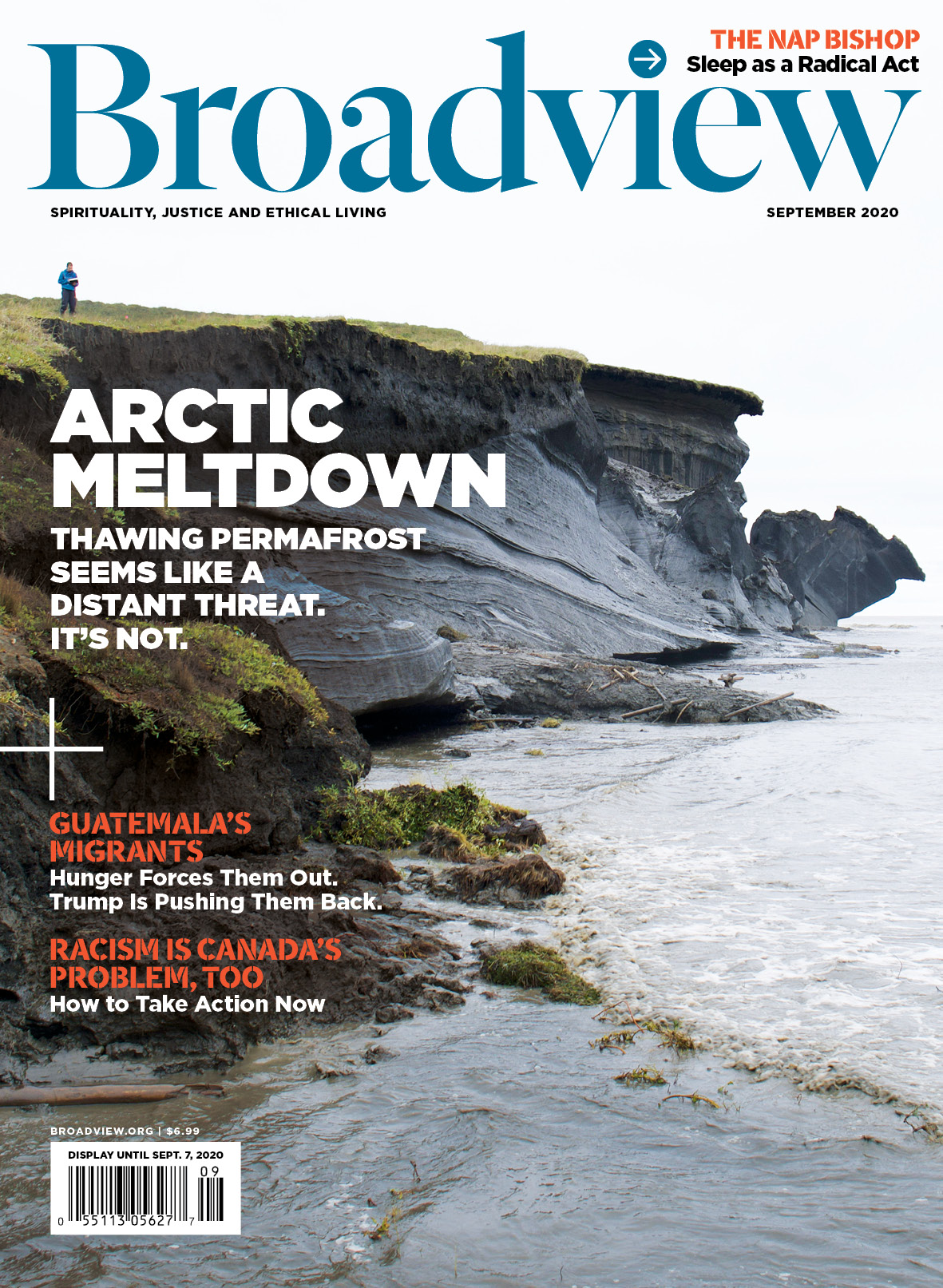 September 2020
In this issue:
Why melting Arctic permafrost is not a distant threat
Hunger is forcing Indigenous Guatemalans out. What happens when Trump pushes them back?
An interview with a nap bishop
Scroll down for more content from the September 2020 edition. When/if a story appears online, the headline will be bolded and clickable. 
Want to read everything from our magazine? You can subscribe here.
In This Issue
Letters
Topics: Ethical Living

Responses to our June and July/August issues (print exclusive)
Snapshot
Topics: Ethical Living

Lens (print exclusive)

Photographer Pat Kane captures the story of the creation of Canada's newest national park

Topics: Ethical Living

This month in 1974 (print exclusive)

First women sworn in as RCMP officers

Topics: Ethical Living

Survey says (print exclusive)

How Canada coped with COVID-19

Topics: Spirituality

Motorcycle club and other unique chaplaincies (print exclusive)

These Canadian chaplains minister in unexpected ways and places

Topics: Justice

Retweetable (print exclusive)

Enough is enough

Topics: Ethical Living

Ode (print exclusive)

Coffee hour