Fay Slift isn't your average drag queen. Her kooky dresses aren't exactly sexy, her "nightclubs" are mostly libraries and — oh yes — her fans are usually under six years old.
Toronto kindergarten teacher JP Kane is the Fay of Toronto's popular Fay and Fluffy's Storytime series, which Kane started with Fluffy Soufflé (a.k.a. Kaleb Robertson), another drag performer, in 2016. Since then, the duo has performed all over Ontario, at venues including the Royal Ontario Museum and the Art Gallery of Ontario. In 2020, they received the President's Award for Exceptional Achievement from the Ontario Library Association.
Leah Rumack: Why did you start Fay and Fluffy's Storytime?
JP Kane: Somebody sent me a link to this story about drag queen storytime in San Francisco, and for so long I had wanted to combine my drag performing stuff with working with kids. When I watched that video, I was like, "Oh my God, this is totally perfect!" We wanted to create safe spaces that were inclusive of queer families and gender non-conforming kids, and it just kind of grew organically from there.
LR: Why do you think kids respond to drag?
JK: I'm not provocative in that I'm trying to imitate a woman — none of what I do is sexualized. To me, drag has always been on the forefront of fighting for rights and also social commentary on what gender identity is. Our style of drag is joyful and fun and brightly coloured and inspired by children — we look like cartoon characters, and kids love it.
LR: What have been some memorable responses you've had to Fay?
JK: Children always ask, "Why are you wearing girl's clothes?" And I'll say, "This isn't a girl's dress; this is my dress. Clothes don't have gender. It's the same with colours and toys. I loved playing with dolls when I was little. What do you love to play with?" Then I'll say, "Could you imagine being told your favourite toy is only for somebody else?" The kids will say, "That's not fair!" And I'll say, "Exactly, that's the same thing with what I choose to wear!" Then that's it. Kids get it.
Parents are often mortified and tell their kids they shouldn't ask those kinds of questions, but I always say, "They totally can, and I'm ready to answer." Because that little nugget of information will influence them in ways that they will pass on to their peers and to the adults in their lives.
LR: Why is literacy so important to you?
JK: I had this incredible teacher when I was about 10 — Mrs. Gillis. She was the first teacher I ever had who really celebrated me in all of my weird gayness as a child, and she really instilled a love of reading in me.
Books make us feel less alone in the world, and I wanted to share that with kids and to really foster their ability to create their own stories and develop their confidence — all of that comes out of literacy and being literate. Being able to read influences everything in your life.
LR: What are your favourite kids' books?
JK: I'm a huge fan of Not Quite Narwhal by Jessie Sima. It's about when you start to discover that you're different and you worry people won't like you once they discover who you really are, but it turns out those people already know who you are, and they love you.
I love Red: A Crayon's Story by Michael Hall because that's also about self-awareness — I'm supposed to be red, but everything I'm doing is blue; it's so confusing and messy!
I love the Todd Parr books, too. They're all about celebrating who you are and that all families are unique and special, and about our responsibilities for preserving the Earth. I love all that stuff, and little ones really get it.
LR: Fay and Fluffy's Storytime gets a lot of support, but you've also experienced some online harassment.
JK: There's this whole Christian right-wing agenda. I was raised Catholic, and what I took away from that was Jesus was socially progressive: he hung out with lepers; he hung out with the undesirables; he treated people with respect; he encouraged people to challenge the bankers and the rich. He was all about taking care of people and treating others with compassion and kindness, so how it has morphed so much is disturbing to me.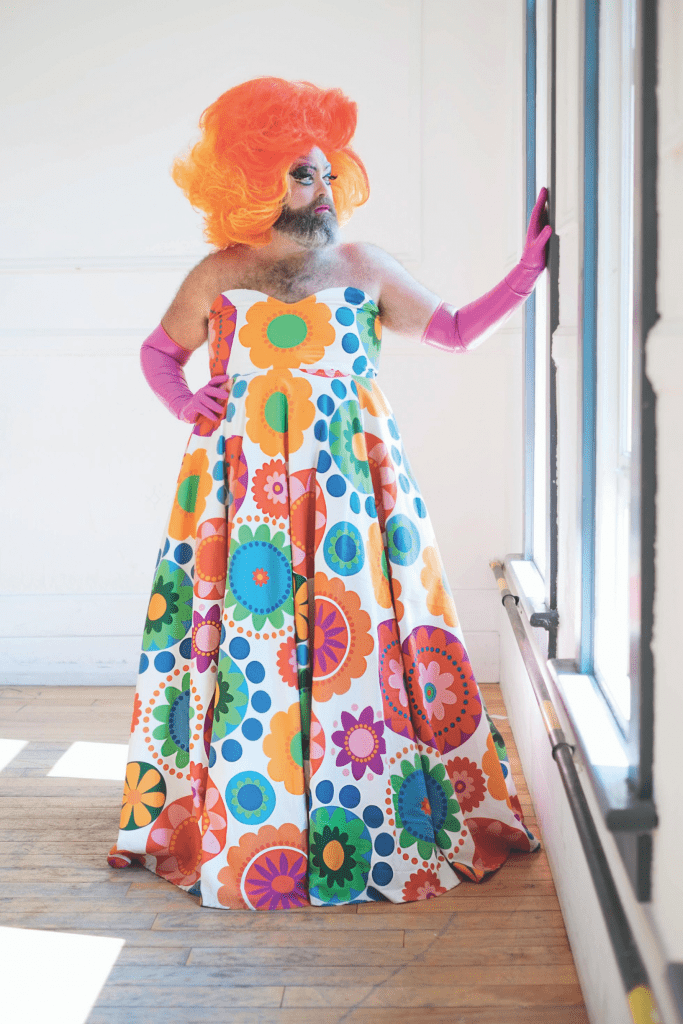 LR: You severed ties with the Toronto Public Library (TPL) last October after it refused to cancel a talk by Meghan Murphy, who has spoken out against transgender rights.
JK: The minute we heard that was happening, Kaleb, who is a trans man, came to me and said, "I don't feel comfortable doing this. We have kids and parents who come to see us who are trans. For us to continue taking money from an organization that would allow hate speech in the guise of free speech goes against everything we believe in."
LR: Will you two ever work with the TPL again?
JK: If the TPL gets to a place where we feel that the leadership is in a better spot, I'm sure we'd be open to returning. We ended our relationship with the TPL, and then we got awarded the librarians' President's Award. We got a standing ovation when we went into that convention centre. We were really moved — we both cried. We couldn't believe the amount of incredible support that we had in that room. We stand with librarians, always.
LR: You're a kindergarten teacher. What do you like about it?
JK: There are so many things I love about kindergarten. I love the kids' enthusiasm; I love their curiosity. I love that no matter how I feel when I drag my old carcass out of bed, the minute those kids see me they are filled with excitement about wanting to tell me what they know, what they've seen, what they're wondering about. They're incredibly generous with their compassion and kindness, and I miss that energy. The very first day I went online to do our daily circle time during the COVID-19 lockdown, once they all started popping up in the Google Meet, just hearing the sound of them all being excited and talking over each other…I realized how much I missed hearing that on the daily. After I got off the call, I had a really big cry.
LR: Do you have any children of your own?
JK: I had this kid in my class who asked me, "Do you have a wife? Do you have a girlfriend?" And I told her, "Nope, I'm married to my husband. I'm gay." She asked me what that meant, so then we had that conversation. And she asked, "Do you have children?" I said, "You're all my children. I love you all, and I have you every day between 9 and 3, and then I go home." And she said, "You're a daytime daddy!" "You're right," I said. "I am a daytime daddy!"
LR: How does drag queens reading to kids contribute to a community that's invested in social justice?
JK: Some of the most powerful things that have happened have been in smaller communities. We had an elderly woman come up to us at one event and say, "I saw this advertised, and I thought it was so wrong, but I thought I should come and see before I made a decision. I'm so glad I came, and I'm going to bring my grandchildren the next time you come."
This interview has been edited for length and clarity. It first appeared in Broadview's September 2020 issue with the title "Telling the story of inclusivity."
---
I hope you found this Broadview article engaging. The magazine and its forerunners have been publishing continuously since 1829. We face a crisis today like no other in our 191-year history and we need your help. Would you consider a one-time gift to see us through this emergency?
We're working hard to keep producing the print and digital versions of Broadview. We've adjusted our editorial plans to focus on coverage of the social, ethical and spiritual elements of the pandemic. But we can only deliver Broadview's award-winning journalism if we can pay our bills. A single tax-receiptable gift right now is literally a lifeline.
Things will get better — we've overcome adversity before. But until then, we really need your help. No matter how large or small, I'm extremely grateful for your support.
Jocelyn Bell
Editor/Publisher