Do you want to be a better ally to Black people but don't know where to start? It's not as simple as signing a petition or proclaiming that you believe Black Lives Matter; you need to do the work, and that starts with learning. Here are five great places to begin.
So You Want to Talk About Race
By Ijeoma Oluo
Ijeoma Oluo did not write this book with white feelings in mind, so prepare to feel uncomfortable. Instead, she tries to define and then dismantle the ideas that contribute to privilege, police brutality and systemic ra­c­­­ism in a way that readers of all races can appreciate. By using personal examples and sharing anecdotes, Oluo also brings to life concepts like intersectionality and microaggressions. This book is an ideal introduction to the world of allyship.
Created by Nikole Hannah-Jones
Presented in five episodes, this New York Times podcast series examines how the first enslaved Africans who were brought to the shores of America changed the shape of the country's history. Each episode covers a major theme — democracy, the financial system, music, the medical system and agriculture — and connects the slavery of the past to the anti-Black ra­cism of today.
Policing Black Lives: State Violence in Canada from Slavery to the Present
By Robyn Maynard
Robyn Maynard's 2017 book provides the context Canadians need right now to undo the national perception that anti-Black racism doesn't happen here. She delves into the uncomfortable history of slavery in Canada and how Black Canadians are criminalized and subjected to state violence. Institutionalized racism today, Maynard explains, is directly related to our racist past.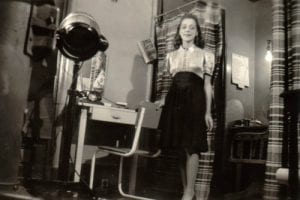 Directed by Roger McTair
Anti-Black racism in Canada has a long history, but it has rarely been fully acknowledged. This 45-minute documentary from director Roger McTair is available to stream for free on the National Film Board of Canada (NFB) website. Its focus is on the Black civil rights movement as it played out in Canada, where racial segregation was technically illegal but practised anyway. The film tells the stories of Viola Desmond and Fred Christie, both of whom challenged discrimination, and Nova Scotia's Africville is briefly touched on as well.
Directed by Ava DuVernay
The 13th Amendment of the United States Constitution, Ava DuVernay shows in this documentary, contains a loophole that led to the mass crim­inalization and incarceration of Black Americans. By abolishing slavery and involuntary servitude, except as punishment to a crime, the amendment gave plantation owners an opening to regain their workers who had just been freed. From the racist 1915 film The Birth of a Nation to the long-running war on drugs, DuVernay contends that white people in power have worked to portray Black Americans as dangerous, to the detriment of countless generations.
This list first appeared in Broadview's September 2020 issue with the title "Becoming a better ally."
Glynis Ratcliffe is Broadview's senior writer.
---
I hope you found this Broadview article engaging. The magazine and its forerunners have been publishing continuously since 1829. We face a crisis today like no other in our 191-year history and we need your help. Would you consider a one-time gift to see us through this emergency?
We're working hard to keep producing the print and digital versions of Broadview. We've adjusted our editorial plans to focus on coverage of the social, ethical and spiritual elements of the pandemic. But we can only deliver Broadview's award-winning journalism if we can pay our bills. A single tax-receiptable gift right now is literally a lifeline.
Things will get better — we've overcome adversity before. But until then, we really need your help. No matter how large or small, I'm extremely grateful for your support.
Jocelyn Bell
Editor/Publisher