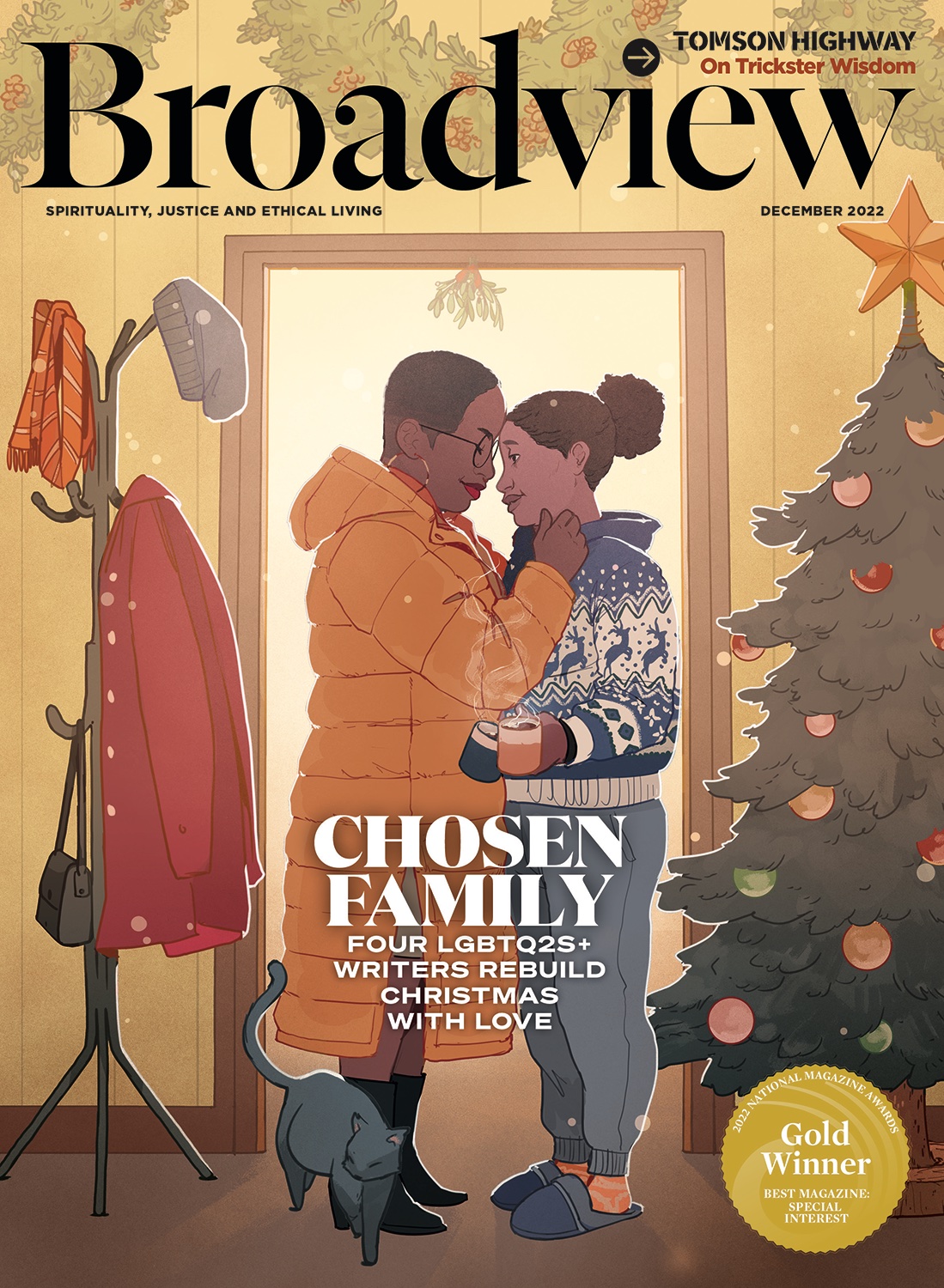 December 2022
In this issue:
Iconic playwright Tomson Highway on trickster wisdom
For these Canadians, reconciliation has become a personal call to action
Four LGBTQ2S+ writers on how they're rebuilding Christmas with love
Scroll down for more content from the December 2022 edition. When/if a story appears online, the headline will be bolded and clickable. Want to read everything from our magazine? You can subscribe here.
In This Issue
Letters
Topics: Ethical Living

Indigenous Vision (print exclusive)

Responses from our readers
Snapshot
Topics: Ethical Living

The Lens (print exclusive)

Photographer and filmmaker Noor Gatih captures her grandmother's complex life through "Knobs and Chai"

Topics: Justice

This month in 1962 (print exclusive)

Canada carries out last executions

Topics: Ethical Living

Survey says (print exclusive)

Canadians share their concerns about hockey culture

Topics: Spirituality

Cool things (print exclusive)

From drag queens to miniaturists, these ministers showed their skills on reality TV

Topics: Ethical Living

Good advice (print exclusive)

Tips for boosting empathy

Topics: Spirituality

Ode (print exclusive)

Nativities in Italy