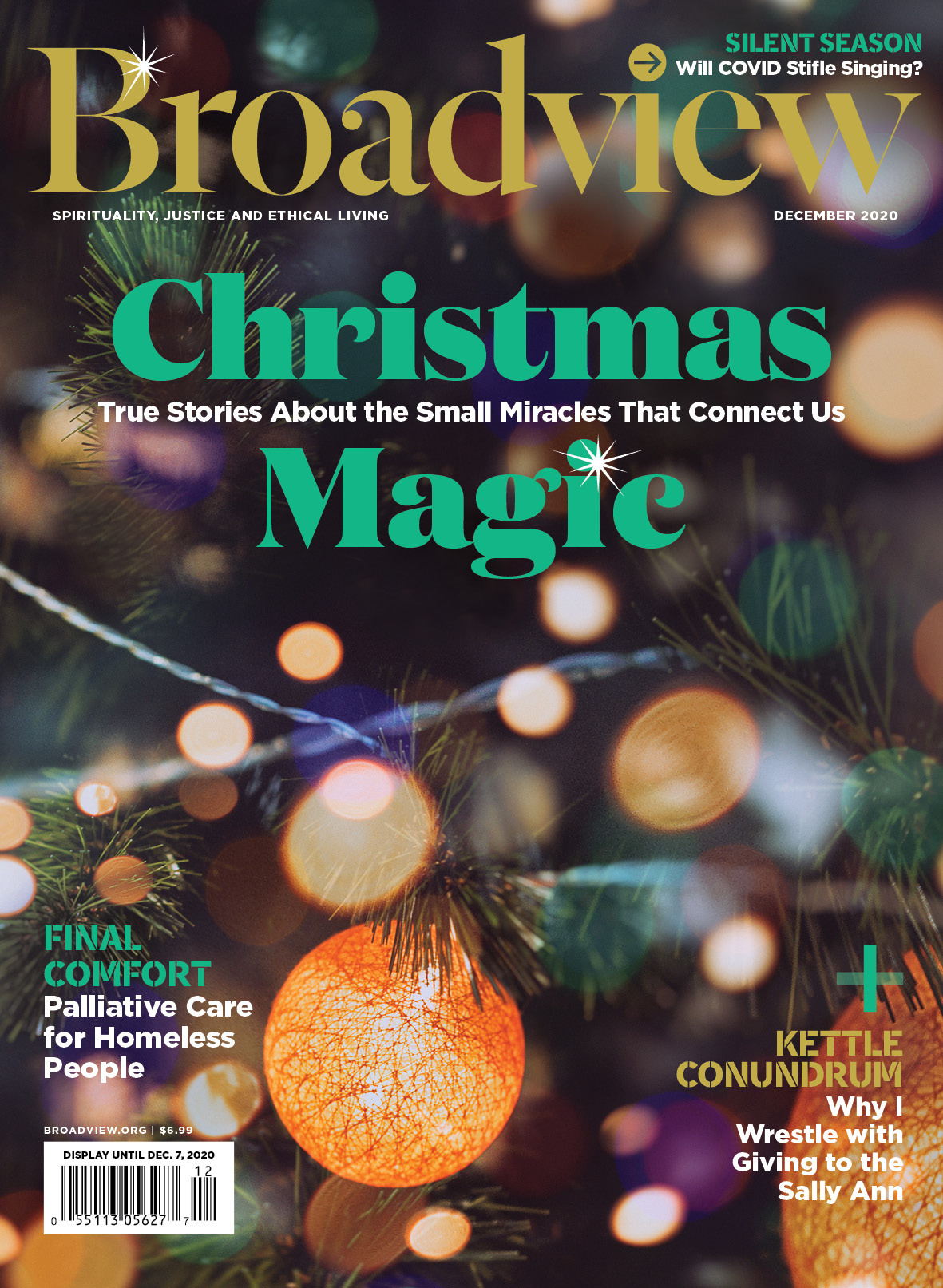 December 2020
In this issue:
True stories about the small Christmas miracles that connect us
Why I wrestle with giving to the Sally Ann
Providing palliative care to the homeless
Scroll down for more content from the December 2020 edition. When/if a story appears online, the headline will be bolded and clickable. 
Want to read everything from our magazine? You can subscribe here.