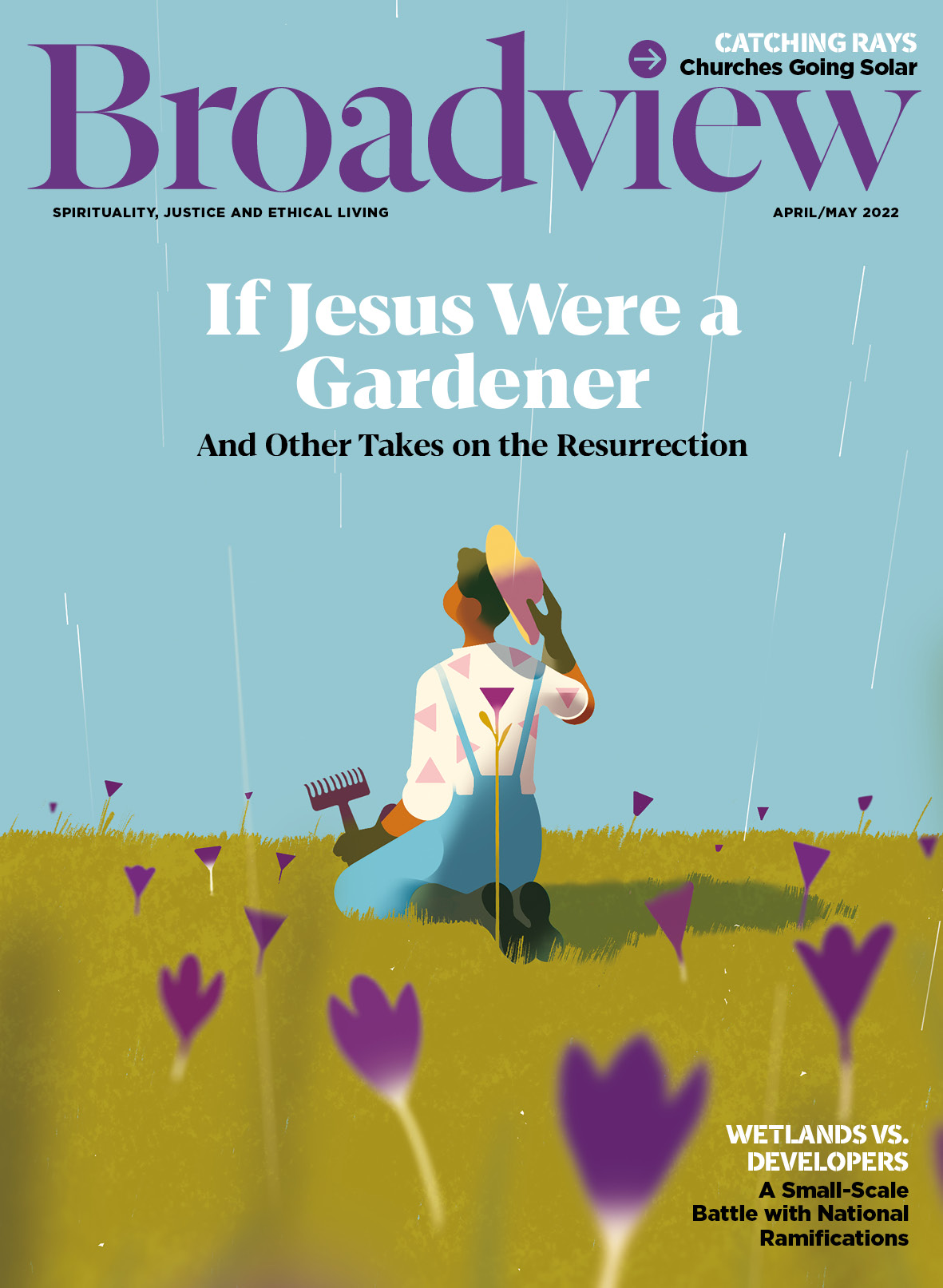 April/May 2022
In this issue:
Five writers reflect on what resurrection means to them
Affordable housing advocates and animal lovers team up to fight a building project that could displace both people and turtles
 Meet the Canadians fighting racism in hockey
Scroll down for more content from the April/May 2022 edition. When/if a story appears online, the headline will be bolded and clickable.
Want to read everything from our magazine? You can subscribe here.
In This Issue
Editor's Letter
Topics: Spirituality

Moments of seeing (print exclusive)

How do we recognize the risen Christ in our own lives?
Letters
Topics: Ethical Living

Stolen land (print exclusive)

Responses from our readers
Snapshot
Topics: Ethical Living

The lens

Conservation photographer TJ Watt captures old-growth trees before and after they're cut down

Topics: Justice

This month in 1940 (print exclusive)

Women finally win right to vote in Quebec

Topics: Ethical Living

Survey says (print exclusive)

Diversity in Canadian newsrooms

Topics: Spirituality

Cool things (print exclusive)

Canadian churches that went solar

Topics: Ethical Living

Good advice (print exclusive)

Meaningful acts of kindness

Topics: Spirituality

Ode (print exclusive)

The communion wafer
Disruptor
Topics: Justice

Angel Power (print exclusive)