On the evening of May 1,, when I heard of Gordon Lightfoot's death, I experienced an overwhelming flow of tears. He was all the things people are saying about him: the soundtrack of our lives, a poet and storyteller who touched our hearts, a weaver of the threads of our lives creating a tapestry filled with our experiences, our humanity, and the joys and struggles of living. For me, amongst the many gifts Gordon shared was his incredible capacity to be present to people, making people feel special.
I remember the night he received The Heart and Vision Award from the Toronto United Church Council. The line to greet him was long. I stood back and watched as he made eye contact with each person asking them where they were from, often sharing a story of someone he knew from their community. People walked away, delighted at their connection.
The second time Gord came to St. Paul's United in Orillia, Ont., while I was working there, it was for a worship service. Gord grew up going to St. Paul's and he's often been heard to say it was there that he got his start and learned about singing with emotion.
---
Interested in more stories like this? Subscribe to Broadview's weekly newsletter.
---
That day, he and I, along with my two colleagues, Blair Bailey and Fred Joblin, spent time together reflecting on his song "Sit Down Young Stranger" and how he gets inspired for his writing. He wanted two things to happen that day. He wanted to sing in the choir and step out from there to do his solo like he did as a young person and he wanted to have tea with the ladies after church. Even though he was a shy person and spent many hours in solitude as he crafted his lyrical and musical poetry, connections and relationships were a key theme of his life.
I first met Gord and his sister Bev in 1998 when their mom Jessie died and we met to plan her funeral. My favourite memory from that conversation was when Gord serenaded me with "Jesus Loves Me." Several years later, I wrote to Bev to ask if she would pass on an invitation to Gordon to come for an interview to be part of the celebration of the 175th anniversary of St Paul's. I'd almost given up hope that it would happen when several months later, I received a phone call at home late one evening. He was calling to say he could come to do an interview on Sunday afternoon, Dec. 4, less than a month away. I immediately said yes, not knowing what was happening in the church that day. He then started telling me about his life and why St. Paul's was so important to him.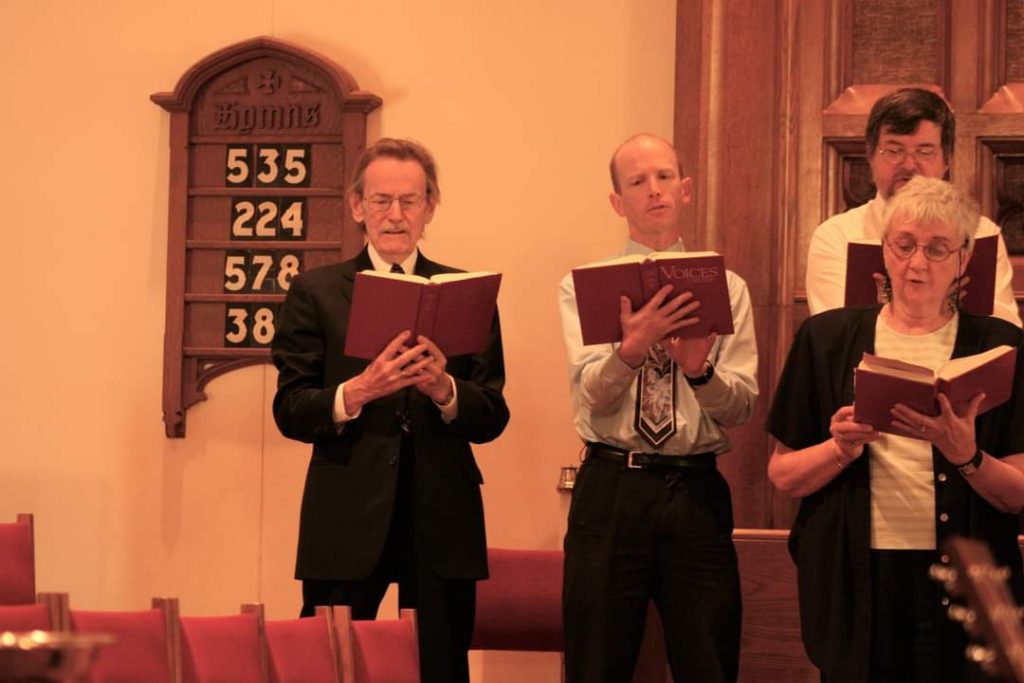 That was the first of many late-night conversations leading up to the interview. We would talk for an hour or two. I would never know when a call would come, but I loved every minute of him sharing his story as I frantically wrote down every detail.  Those stories became the focus of the interview. Blair Bailey, our music director, and I would encourage him to retell the stories of our late-night conversations. The only question that he wouldn't answer publicly was about his experience of coming close to death in 2002. He talked to me about it but when we came to that moment in the interview, he stood up and said it was time for another song.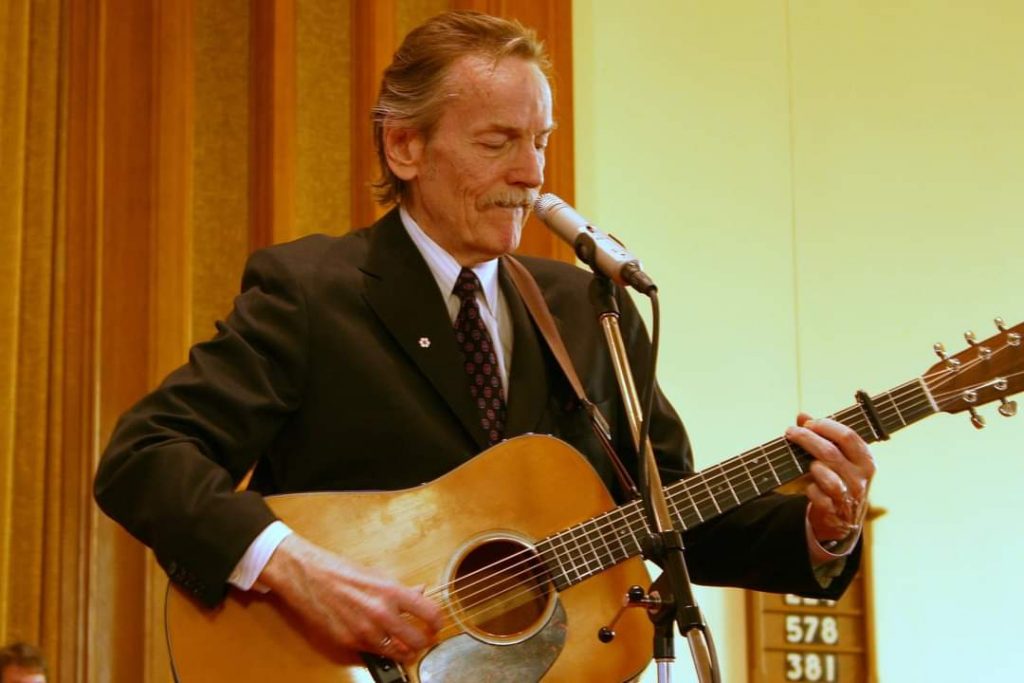 After the interview, I told Gord that we hadn't had a chance to ask him before we started if it was okay if we recorded our talk. I told him there were two copies and we would do what he wanted with them. Rick Haynes, his bassist of 37 years at that time, stepped up and said he should take a copy because it was the best interview he'd ever given.
---
More on Broadview:
---
While I did four public interviews with Gordon, plus umpteen private conversations for the purpose of preparing for interviews and writing an article about his childhood in Orillia, the one where Gord was most at ease, and we had the most fun, was at a United Church event called Worship Matters. The room was full of preachers, so I reflected with him on how his work aligns with the task of a preacher to name the realities of life so we can reflect on the kind of world we want to be creating. I also spoke with him about the theme of my life's work, of the gift and power of authenticity, noting that being authentic, which he is, is a critical part of being able to touch lives. I shared with him that for me, he did that so clearly in "If You Could Read My Mind," letting us into the recesses of his soul to discover ourselves.
My heart is warmed by the opportunity to fulfill his funeral plans in which I was named to be the minister for the private family service. The chance to be with the people who were intimately connected to his day-to-day life is a gift at this time when the world is grieving.
As I have read the ways people are eulogizing Gordon, I hear a recurring theme of being seen and heard by him. To me, that is what a good friend does. He will always be a cherished friend to me, but in so many ways, he was like a friend to people all across Canada and beyond as he lifted up our stories, our foibles and our connection to the land as a reflection of our reality, helping us to see ourselves more clearly and dream our dreams of the kind of life we want to create.
***
Rev. Karen Hilfman Millson is a retired United Church minister who was at St Paul's United in Orillia for 17 years. She is a published author of The Mended Mirror with two new books coming called Pilgrimage with Cancer and a Collection of Poetry.
---
We hope you found this Broadview article engaging. 
Our team is working hard to bring you more independent, award-winning journalism. But Broadview is a nonprofit and these are tough times for magazines. Please consider supporting our work. There are a number of ways to do so:
Subscribe to our magazine and you'll receive intelligent, timely stories and perspectives delivered to your home 8 times a year. 
Donate to our Friends Fund.
Give the gift of Broadview to someone special in your life and make a difference!
Thank you for being such wonderful readers.
Jocelyn Bell
Editor/Publisher