Vancouver's Downtown Eastside is a neighbourhood known for its extreme poverty and marginalization. Many locals live in close proximity — in tents, shelters or single-room-occupancy housing — and have underlying health conditions, making them vulnerable to the novel coronavirus. 
The Union Gospel Mission and the Downtown Eastside Women's Centre are just two charities working to provide essential services to the community, including meals, access to showers and washrooms and shelter. However, both have had to drastically alter how they operate. 
Jeremy Hunka
Communications Manager, Union Gospel Mission
How has Union Gospel Mission adapted its services in light of the pandemic?
Really, everything has changed. We're operating life-saving supports in new ways, under new pressures. For example, we've had to change how we serve our meals. We've closed our dining hall because we can't have hundreds of people gathering to eat in one place, so we're serving hot meals to go in biodegradable containers. 
Was it challenging to put social distancing measures in place? 
We're doing the best we can. In our shelter, we've spread beds out in different rooms and on different floors to try and keep people safer. In the line-up outside for the hot meals, we have posters up and we have chalk markers on the ground to try to get people to space two metres apart. We are also giving out hand sanitizer and trying to give people chances to wash their hands. 
Have you seen an increased demand for these essential services?
We are seeing a lot more need. Many other organizations and programs have been forced to scale back or even shut down, so we have had to increase our services where we're able. We're serving up to 60 percent more meals. We had a gentleman in our line late last week who was, for the first time, asking for help because he had just lost his job and he didn't have any money for food. We haven't seen this much need this quickly, ever.
---
More COVID-19 coverage on Broadview:
---
What's the general feeling from your clients about the pandemic? Are they worried or fearful about contracting the virus?  
It's definitely another worry. You have a crisis on top of a crisis on top of a crisis. Some people are most concerned about the scaling back of organizations because now they have fewer places to go, fewer places to find community, fewer places to get support and fewer places to get meals. And some people are fearful about getting the virus. They hear the commotion about it, obviously, and they want to protect themselves. They are vulnerable to COVID-19 because many already have struggles with their health, like pre-existing conditions or immune system deficiencies. If COVID-19 were widespread among the homeless community, it would be devastating.
What are the biggest challenges the Union Gospel Mission is facing? 
Right now, we still don't know what to do when someone comes to our shelter who is presenting with COVID-19 symptoms. Up until this point, we haven't had anybody present symptoms. But we don't know how long that's going to last.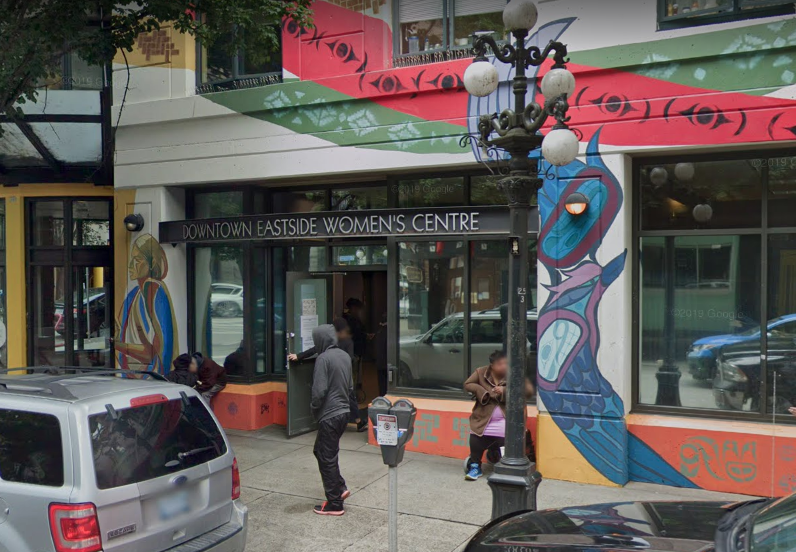 Kate Gibson
Acting Executive Director, Downtown Eastside Women's Centre
How has COVID-19 changed your operations? 
In the last two weeks, we suspended all services at our drop-in centre. We just don't have appropriate space for social distancing. What the women lose with this is cultural programming and access to housing workers and the victim service worker. They would normally have access to a phone and a computer. I think the daily personal contact with other women and staff is probably the biggest loss.  
The shelter has 57 beds, but right now they are working with 50 beds. Some of the beds were way too close for appropriate social distancing. Before, women could drop in to use the shelter's showers and use the bathrooms, but we aren't doing that right now. These services have to be for the women who are within the shelter. Having people coming and going through the shelter is not healthy for anybody. Also, we now have staff serving meals out the front door.
How is the pandemic impacting the staff and their day-to-day work? 
There's a whole new routine that didn't exist before. Of course, our staff have always been cleaning and sanitizing — they have protocols for everything you can imagine to keep them as safe as possible — but this is way more. Staff are sanitizing the centre every half hour at least, and we have a washroom monitor, who sanitizes the washroom every single time someone uses it and [ensures proper] hand washing. 
Do you have any fears about COVID-19 among this community?
Of course. There haven't been any diagnosed cases [on the Downtown Eastside] yet, but when you have 10,000 to 15,000 people living in a very small area and there are completely limited resources in terms of personal hygiene or being able to distance oneself, I think it's going to be terrible. I think the effects will be awful. 
Interviews have been edited for length and clarity.
Broadview is an award-winning progressive Christian magazine, featuring stories about spirituality, justice and ethical living. For more of our content, subscribe to the magazine today.