On a late September evening, after enduring a year and a half of pandemic disruptions and witnessing many people waking up to the realities of race that he had acutely felt most of his life, Rollie Pemberton finally had something to celebrate. A CBC livestream cut to the rapper, better known by his stage name Cadence Weapon, at home in Toronto receiving the news that his fifth album, Parallel World, was the 2021 Polaris Prize winner. What followed was 30 seconds of pure joy — a wide grin, arms in the air, a quick hug from his partner. His success was even sweeter since this was his third time on the shortlist for the coveted prize. 
Pemberton's acceptance speech that night reflected who he is: gracious, as he first recognized his fellow nominees, and generous, as he promised to dedicate some of his prize money to driving up voter registration. Finally, he used it as an opportunity to speak truth to power: "Justin Trudeau has worn Blackface so many times he can't even remember how many times, and he was just given a third term," said Pemberton, referencing the recent federal election. "And that's exactly why I need to be making rap records that are political."
While the prize was a celebration of Pemberton's dedication to his craft, the album revealed his growing devotion to social justice, with songs about racial profiling, police surveillance and gentrification. This focus has spilled outside his music too, whether he's speaking out about exploitation in the music industry or in his neighbourhood.
---
Interested in more stories like this? Subscribe to Broadview's weekly newsletter.
---
"The Prairies got something to say," he signed off on the CBC livestream, referencing the American rapper Andre 3000's famous nod to the South in 1995, before Atlanta was recognized as fertile ground for culture. In other words, Pemberton ended his speech by going back to his beginnings. 
Growing up in Edmonton, Pemberton had an intrinsic feeling his art mattered, but he didn't have a lot of role models. What he did have were parents with wide-ranging musical interests. Funk music was often on at home, his mother played piano and his father was the first DJ in Alberta to play rap on the radio. 
His father's taste was eclectic — he'd open his show with the 2001: A Space Odyssey theme, follow it with N.Y. State of Mind by the rap legend Nas, get a bit quieter with singer Phyllis Hyman, then throw in Jimi Hendrix. "That really inspired me to combine different genres of music," says Pemberton, whose latest album features trap, grime and acid house, among other genres. 
Pemberton released his first album, Breaking Kayfabe, in 2005 to critical acclaim, following it up with Afterparty Babies three years later. As his rap career took off, the city of Edmonton chose Pemberton as its poet laureate in 2009. He was buoyed by the recognition, and it attracted press across Canada and the United States — but not all of it was celebratory. "A newspaper compared my lyrics to Shakespeare [as] a joke," recalls Pemberton. The stale question of "is rap really poetry" drove the conversation in Canada, he adds.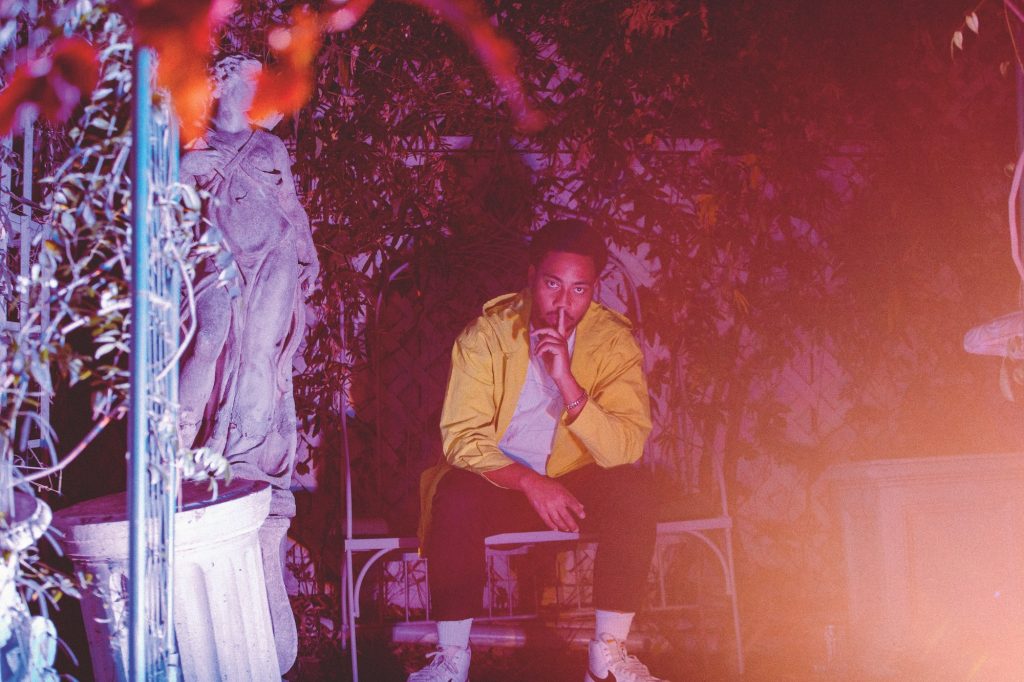 The poet laureate term was two years and came with an honorarium, but Pemberton didn't get to keep the money. It was one of many income streams his record company swooped in to collect, an unfortunate outcome of the "360 deal" Pemberton signed when he was 17. This type of contract means the label takes a cut of not only the artist's recordings, but the merchandise, touring and more. When he and his mother raised questions about the terms, they were told they were "standard." 
"I was like, This might be my last shot," says Pemberton. "I had no leverage." 
His record contract said he'd only see income after paying back the expense of producing his albums. "During the first 10 years of my career, I basically didn't make a dime," he wrote in his Substack newsletter last July when he went public with his ordeal. He described how he'd paid out about $255,000 to the company, but when he would ask how much more he owed, the response was, "You don't wanna know." He took on temp work and wrote for weekly papers to earn extra money. And after releasing his third album in 2012, his label and management "ghosted" him, as Pemberton put it. 
The situation became so painful that he stopped putting out music. He built a career DJing in Montreal, eventually moving to Toronto and getting legal help to put an end to the contract. "I'm just another musician in a long line of Black artists taken advantage of by an industry that is inherently extractive and predatory," he wrote. 
---
More on Broadview:
---
Pemberton spent many years mired in shame over how he was treated. But as he grew more secure in his independent career, he decided to tell his story — because he didn't want it to happen to anyone else. His revelation opened a floodgate of conversation about exploitative practices in the industry, with many reaching out to him directly about similar situations. "It really shows me that I have a responsibility as an artist to show the way for other artists," says Pemberton. "Anytime that I'm honest and forthright about something that I've experienced, it's received a really strong response. And I feel like that really is my calling."
Pemberton has also been calling for change outside the music industry. He has drawn attention to Toronto's Little Jamaica, an area in the northwestern part of the city that has suffered from economic drain. "The plight of Little Jamaica fits into a cycle of development that allows formerly thriving Black neighbourhoods to fall into neglect, creating an easier path for gentrification to take hold," he wrote in a Hazlitt article in 2020. Local councillors got in touch with him after the piece was published, and it was part of a groundswell of support that prompted changes at the city, including formally recognizing the neighbourhood as Little Jamaica.  
Seeing inequities like which areas in a city are allowed to fall into disrepair is part of Pemberton's motivation to get the vote out in provincial and municipal elections this year. He hopes to use some of his Polaris Prize money to put on a concert where people can register to vote on the spot and politicians come through to chat with constituents. 
In tandem with producing the award-winning album and honing his political voice during the pandemic, Pemberton also wrote a memoir. Released in May, Bedroom Rapper weaves his own journey as a musician with the history of hip hop over the last two decades. 
Ultimately, there's a surge of energy driving Pemberton this year, connected to the reason he called out Trudeau in his Polaris speech — to say what is left unsaid by others. "That's something that I do every time I have an opportunity now."  
***
Sadiya Ansari is an award-winning journalist in Berlin.
This story first appeared in Broadview's July/August 2022 issue with the title "Rapping the resistance."
---
We hope you found this Broadview article engaging. 
Our team is working hard to bring you more independent, award-winning journalism. But Broadview is a nonprofit and these are tough times for magazines. Please consider supporting our work. There are a number of ways to do so:
Subscribe to our magazine and you'll receive intelligent, timely stories and perspectives delivered to your home 8 times a year. 
Donate to our Friends Fund.
Give the gift of Broadview to someone special in your life and make a difference!
Thank you for being such wonderful readers.
Jocelyn Bell
Editor/Publisher