One of the loveliest things about the holidays is that many people come together as a community to help each other out. Sometimes, though, it's helpful to have some extra inspiration on how to do just that. So, modelled after the 12 days of Christmas theme, we have compiled tips to create 12 days — in fact, acts — of kindness.
While there may not be any turtle doves or lords a-leaping, we promise you'll find some insightful and unexpected ways to build community and improve others' lives, thanks to these thoughtful recommendations. They came from the people we asked to contribute ideas on what they want to see people doing more of this year and how they plan to be kind to themselves.
We hope you find some new ways of looking at how to be kind, and that these tips bring you comfort and joy!
***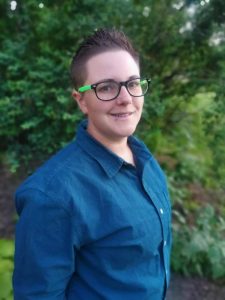 "One ultimate act of kindness is learn about naloxone kits and how to administer naloxone. There have been so many preventable deaths due to the opioid crisis that has ravished our communities.
"We are not called to judge people on reasons that drugs are involved in their lives. We are called to be a light in this world, where the Love that came to earth many years ago is still able to shine through our actions. Contact your local health unit to inquire about training. Kits are free from pharmacies. Normalizing naloxone kits can help fight the stigma of drug use."
Jess Swance is a candidate for ordained ministry in The United Church of Canada and is based in Fonthill, Ont.
***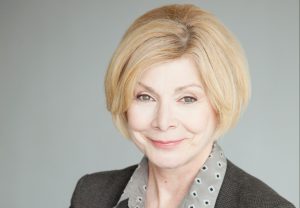 "Reach out to the Wet'suwet'en in B.C. who are currently defending their land against the gas pipeline that is going through it. Send support for their legal fund. Show them that there are people in Canada who care about their traditional rights and about their care for our planet."
Rev. Cheri DiNovo is an ordained United Church minister who performed Canada's first legalized same sex marriage, and is based in Toronto. 
***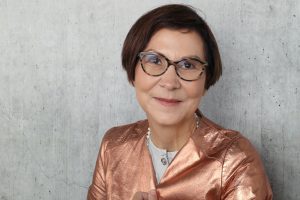 "The holiday colour is orange this year as we learn from residential schools and implement the Truth and Reconciliation Commission's Calls to Action. As an act of kindness, contact your elected official and demand an end to colonial inequalities in First Nations public services and fighting Indigenous kids and residential school survivors in court. Go to First Nations Child and Family Caring Society to find seven free ways you can make a difference."
Cindy Blackstock is an activist for Indigenous children and executive director of the First Nations Child and Family Caring Society of Canada, and is based in Ottawa.
***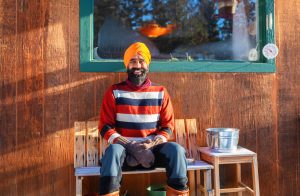 "Continue to choose positivity this upcoming year. Every day people experience stress and pressure, and it can be easy to forget the value of joy. Forgetting to choose positivity can take a toll on one's mental health and create toxic shared spaces. Therefore, it is everyone's responsibility to choose to spread happiness as an act of kindness."
Gurdeep Pandher is an author and bhangra teacher and performer based in Whitehorse.
***
"Smile. Smile? Smile. Smile!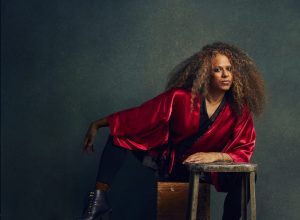 When you pass someone. Anyone. Try to be mindful and flash a heartfelt smile. It's the easiest, simplest and cheapest thing we can do to impact our fellow citizens. So the next time you're out and about flash a smile, you just may get a smile back."
Mark Tara is host and creator of the Rainbow Country radio show and is based in Toronto.
***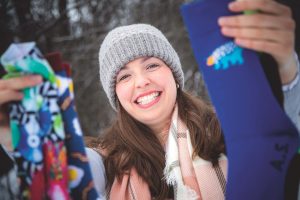 "This holiday season, give kindness by choosing something that has true meaning to you, and giving it to someone who needs it most – a Fruit of the Spirit to bring humanity together."
Jessica Baird is a lay minister in United and Anglican churches in Ottawa, founder of The Sock Project and is based in Ottawa.
***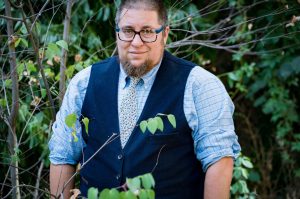 "I want to put in a word in favour of validating people's feelings as a kindness. I think many of us, when faced with a friend or loved one who is sad or hurt or stressed, go directly to either problem solving or trying to jolly them out of their hard feelings.
"It's a deeply kind office of friendship to listen and be present and take time to hear the whole story and say, 'Yes, that's awful, and I know you're doing your best anyway.'"
S. Bear Bergman is the author of Special Topics in Being a Human: A Queer and Tender Guide to Things I've Learned the Hard Way about Caring For People, Including Myself, and is based in Toronto.
---
More on Broadview:
---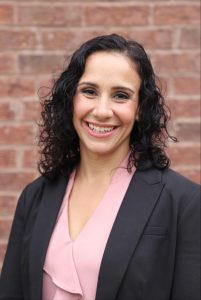 "The act of kindness needed this holiday season is supporting Indigenous Land Defenders. I have just written to my MP and relevant government ministers, which took about four minutes (and can be done with a glass of eggnog in one's hand).
"All I want for Hanukkah this year is reconciliation and climate action. As a parent, there is no greater kindness I can offer my kids than securing a sustainable and just future."
Rabbi Denise Handlarski is the creator and spiritual leader of the online community Secular Synagogue and is based in Toronto.
***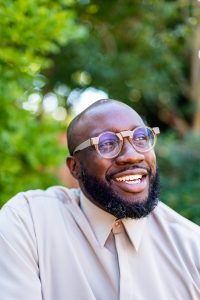 "Advocating for real political leadership on important issues may not feel like the most gratifying way to be kind, but it will have the greatest potential impact.
"Despite the amount of individual giving that takes place during the holidays, homelessness, poverty and food insecurity persist.
"It's our elected leaders that are the ones with the power to put these things in our history books once and for all."
Paul Taylor is executive director of FoodShare and is based in Toronto.
***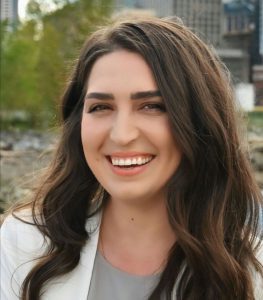 "This year I'm encouraging myself to witness the proclamation of hope, peace, joy and love in the lives of others on social media and engage more deeply in their sharing as opposed to putting myself at the centre of the narrative.
"By offering words of support, prayer or simply reaching out, I can use these platforms to witness and deepen relationships as opposed to creating more content in a world crying for connection."
Rev. Andria Irwin is minister of United Online, a digital ministry initiative of the Pacific Mountain Region of the UCC, and the co-author of Following: Embodied Discipleship in a Digital Age, and is based in Vancouver.
***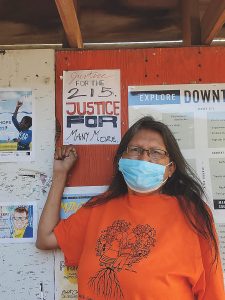 "I started asking people to send me postcards after this year's Truth and Reconciliation Day that tell me about their reflections about residential school survivors and residential schools.
"The response has been amazing; a lot of people want to take action for reconciliation. Some are going to start book clubs, reading Indigenous writers. And they're going to speak out on racism. I call these steps seeds of reconciliation.
"So as an act of kindness, please send me letters about what kinds of actions for reconciliation you're going to do. My act of kindness is sharing these messages with other residential school survivors by reading them on my Facebook page."
Vivian Ketchum is a residential school survivor and founder of the Postcards for Reconciliation project, and is based in Winnipeg. You can send Viv a postcard at PO Box 16015, Centennial PO, Winnipeg, MB, R3A 0E1, Canada.
***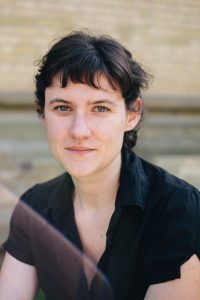 "Knowing how stressed out I am at this time of year, I always offer to take my friends' kids for a few hours so they can do whatever they want. Once I start suggesting this, people come to know that they can leave their kids with us any time, so as long as we're around, it's possible. It takes the planning out of it and is always fun for the kids to have others to play with."
Nora Loreto is the author of Spin Doctors: How Media and Politicians Misdiagnosed the COVID-19 Pandemic and is based in Quebec City.
***
Alex Mlynek is a Toronto-based writer and editor. She's written for such publications as Today's Parent, Best Health and Quill & Quire.
---
We hope you found this Broadview article engaging.
Our team is working hard to bring you more independent, award-winning journalism. But Broadview is a nonprofit and these are tough times for magazines. Please consider supporting our work. There are a number of ways to do so:
Subscribe to our magazine and you'll receive intelligent, timely stories and perspectives delivered to your home 8 times a year. 
Donate to our Friends Fund.
Give the gift of Broadview to someone special in your life and make a difference!
Thank you for being such wonderful readers.
Jocelyn Bell
Editor/Publisher