(RNS) — Kent Thomas' parents and sister grew up as members of Young Life, the international evangelical ministry for kids and young adults, and at 24 years old, Thomas, too, was well on his way to becoming a Young Life "lifer." He attended one of the organization's camps through middle school and later stepped up Young Life's ladder of intern, leader, work crew member, summer guide and eventually mountain guide at Beyond Malibu, a Young Life camp in the mountains of British Columbia.
Raised a Christian in Tacoma, Wash., Thomas said the camp was the place where he found "the most sense of family and being known that I've ever felt."
But that sense of belonging was shaken when the organization's national office told Thomas, in an email, that he couldn't be a Young Life leader because he was a gay man in a relationship.
Almost six years later, the rejection haunts him. "I still have dreams about Young Life at least once a week," said Thomas, now 30. "Sometimes I'm being welcomed as a queer person, sometimes I'm being ostracized as a queer person."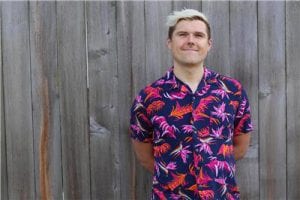 In July, after Beyond Malibu posted a picture on its website of a former Malibu assistant director named Christina Hofmann, who was also asked not to return after she came out in 2015, Hofmann and Thomas shared their stories on social media. Thomas used the hashtag #DoBetterYoungLife, unknowingly igniting a movement.
#DoBetterYoungLife has since become a grassroots community advocating for inclusion in the organization regardless of background, gender identity or sexual orientation. The #movement has shared hundreds of stories of exclusion via social media. An online petition asking Young Life to repeal its sexual conduct policy has garnered more than 6,700 signatures.
Young Life, which was founded in 1941 in Colorado Springs and has chapters at nearly 9,000 schools, does not make its staffing policies public, and the organization declined requests for information about its current policies. But a version of its sexual conduct policy from September 2019 that was obtained by RNS explicitly prohibits any sexual activity outside of heterosexual marriage.
While in theory a celibate queer person could be employed as a leader at Young Life, staffers who spoke to RNS said that's rare in practice.
Cass Manley worked as a Young Life intern from 2013 to 2015, then, hearing that a Young Life camp was desperate for a cook, applied for the position in the summer of 2016. The camp director offered Manley the job, but when Manley came out as queer, the offer was retracted, even though Manley, who had agreed to Young Life's sexual conduct policy, was not in a relationship or looking to be in one.
"I was turned down and cast away from the only place I felt like I belonged," Manley told RNS. "They didn't want me, even though I was purportedly fitting into their guidelines. That was the ultimate discrimination and rejection."
In a statement sent to RNS via email July 17, Young Life's president, Newt Crenshaw, said Young Life was creating a council that would review the stories of current and former Young Life members who have "experienced pain in our family based on their race, gender, sexual orientation or other factors."
The statement also said Young Life is "always reviewing our policies and procedures to ensure that our behaviour reflects the Kingdom of God."
At the same time, however, copies of an internal letter dated several days earlier appeared online in which Young Life staffer Terry Swenson, Young Life's vice president of communications, told the organization's leadership that the #DoBetterYoungLife movement "may not be as big as it feels" and said "we are not reviewing our policy or theology."
"I still have dreams about Young Life at least once a week."
This summer, the U.S. Supreme Court made it illegal for employers to discriminate against LGBTQ people but also reinforced religious exemptions from employment discrimination laws, allowing employers to claim a ministerial exception.
According to Marc Stern, chief legal officer at the American Jewish Committee, the court's decisions mean Young Life employees whose positions involve religious training are likely exempt from employment discrimination laws, but a "position like a janitor probably wouldn't qualify," though the legality of policies such as Young Life's will be clarified in further legal cases.
But Young Life's critics point to the organization's long-held commitment to welcoming everyone. Until recently, its slogan was "every kid, everywhere, for eternity." (Now it is "you were made for this.")
"I would love for Young Life to be clear about what they believe in," said Liz Garcia, who said she was asked to resign from her position at Young Life in 2017 after coming out as gay and deciding she couldn't agree with the sexual conduct policy. "I don't want more kids to feel like I did, to feel they are accepted and loved and then be told they can't lead. Leaders should not say all are welcome and then refuse to welcome people."
Jon Offner, Garcia's camp director who resigned after Garcia's departure, agreed Young Life's policy should be clearer: "It shouldn't be tied up in wordplay in a document that isn't public that you're asked not to share with the outside world."
For many former Young Life employees, their break with the organization led to a break with their faith.
"Seeing how the church and Young Life's theology excludes people made me realize Christianity isn't for me," said Thomas, who like many interviewed for this story, no longer identifies as Christian. "If that's the fruit of dominant Christianity, then I don't want to be a part of it."
In many ways, #DoBetterYoungLife is representative of broader trends in the church. According to a 2016 PRRI report, 39 percent of young adults are religiously unaffiliated, which makes young adults today four times as likely to be unaffiliated as young adults in previous generations. Sixty percent said they left because they stopped believing in their religion's teachings; 29 percent said they left due to their religion's exclusion of queer people.
Thomas thinks that most people involved in Young Life around the world are unsupportive of #DoBetterYoungLife but said, "With every year support (for affirming policies) is growing."
Some in the #DoBetterYoungLife movement said there is a generation split between Young Life's leadership and the young people who run it day to day. "The powerholders are the money holders, and those who have the power are white men in their 60s and 70s," said Hofmann. "Young Life is so dependent on their donors. They tend to be very conservative and are disconnected from the people who are actually on the ground."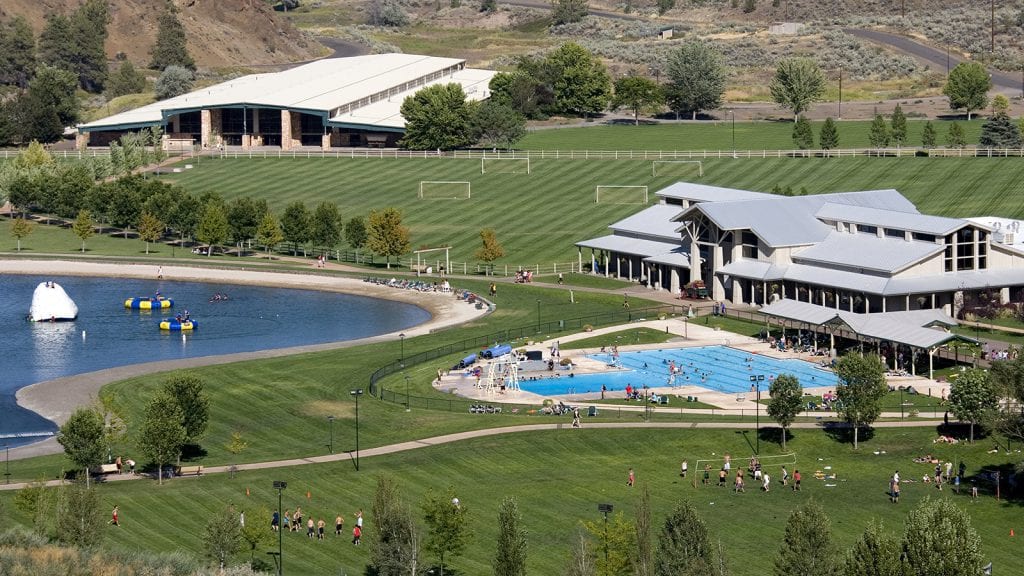 Other evangelical youth organizations have made headlines in recent years for their stances on LGBTQ inclusion.
In 2016, InterVarsity, an evangelical organization on college campuses across the U.S., asked its 1,300 staff members to self-report if they disagreed with its policy prohibiting sexual activity outside heterosexual marriage. Those who self-reported later split with the organization by mutual agreement.
A small and ultimately unsuccessful "queer collective" tried to persuade InterVarsity's national leadership that the policy, which was clarified in an internal position paper in 2016, was harmful. InterVarsity allows celibate LGBTQ individuals to remain on staff if they affirm the policy.
Cru, the campus-based para-church organization formerly known as Campus Crusade for Christ, has been less clear about LGBTQ inclusion. In an email to RNS, Steve Sellers, its vice president and U.S. national director, said, "We seek to be a welcoming and loving community for all people, at every point in their spiritual journey, to take their next steps with Jesus." 
But in 2017, Abbi Flagg, a student at Clemson University in South Carolina, shared on her personal blog that after she came out as queer she was told she could no longer be a Cru leader because of "doctrinal differences."
In 2018, Cru was unable to register as a student organization at Rollins College in Orlando, Fla., due to "concerns that its values could prevent gay students from being campus leaders" in violation of the school's nondiscrimination policy, according to the school newspaper. Cru subsequently registered as a student organization in April 2019 after agreeing to abide by the school's nondiscrimination policies, which state that "all current students who are active members of the student organization will be entitled to stand for office for all leadership positions."
While convincing an 80-year-old organization to change its policies might sound ambitious, for many in the #DoBetter movement, being part of the call for change has been transformative in itself.
"Reading these stories, I didn't feel alone anymore," said Garcia. "I found people who understood the pain I went through and am still going through today. It almost reminds me of the community I found at Young Life."
Thomas agreed. "The act of sharing and remembering that we're not alone, finding community among all of us that were excluded from this organization that says any kid can be here, it feels very redemptive."