On a particularly hot August afternoon in 2022, a handful of Witsuwit'en families dip their infants into a clear glacial river. Golden sunlight glints off the gently tumbling water and illuminates droplets as they splash chubby fingers and toes. Nine-month-old Yis'tah lets out a scream at the sudden chill. Her dad, hereditary Chief Woos, whose English name is Frank Alec, laughs and bounces her; soon she is laughing again, too.
As this ceremony draws to a close 50 kilometres southwest of Houston, B.C., a drumbeat reverberates and women's voices flow with Witsuwit'en words up over the banks, where long tables are set with salmon soup, bannock and freshwater straight from the river. On official maps, this waterway, an arm of the Skeena watershed, is called the Morice River. Its headwaters are Morice Lake, and further downstream the river is called the Bulkley. But for Witsuwit'en, who are salmon people and whose ancestors believed they were elements of the river, it is and has always been Widzin Kwah.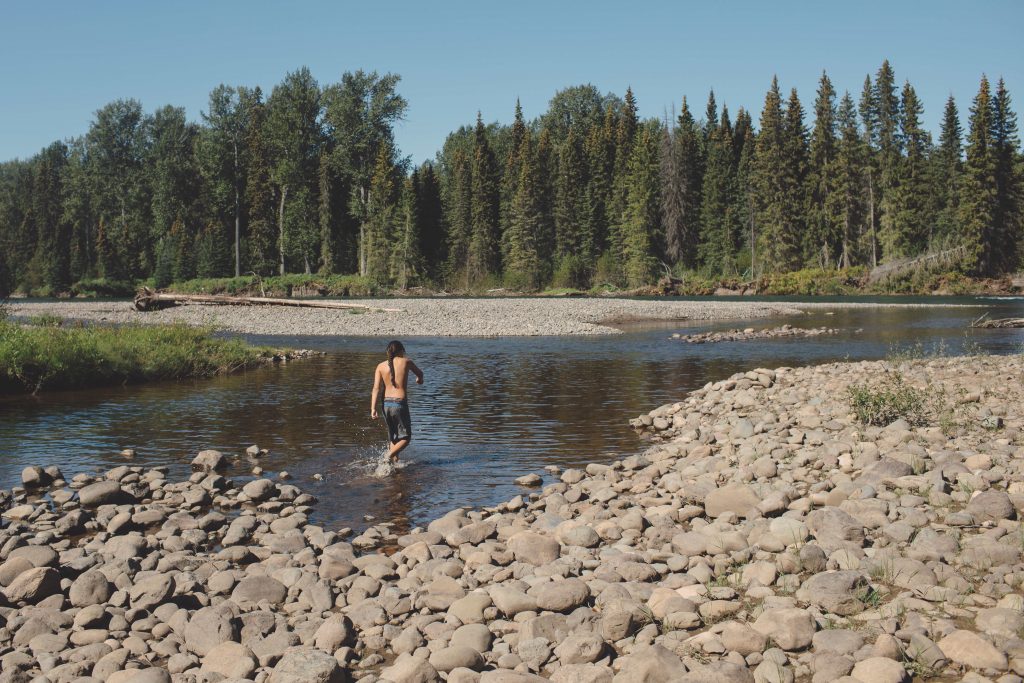 At a glance, the name might seem inconsequential — water still flows and salmon still spawn, albeit far fewer than decades ago. However, a name acts like a signpost for belonging, and the friction between Widzin Kwah and Morice holds a story of existence, imperialism and resistance.
In spite of attempts by the church and state to erase them along with their language, Witsuwit'en continue to use the river's ancient name, declaring they are both still here. They are advocating for the official return of their words because, for Witsuwit'en, the fate of their language, their culture, their identity and their existence are rooted to the land. Their future flows together with that of the river.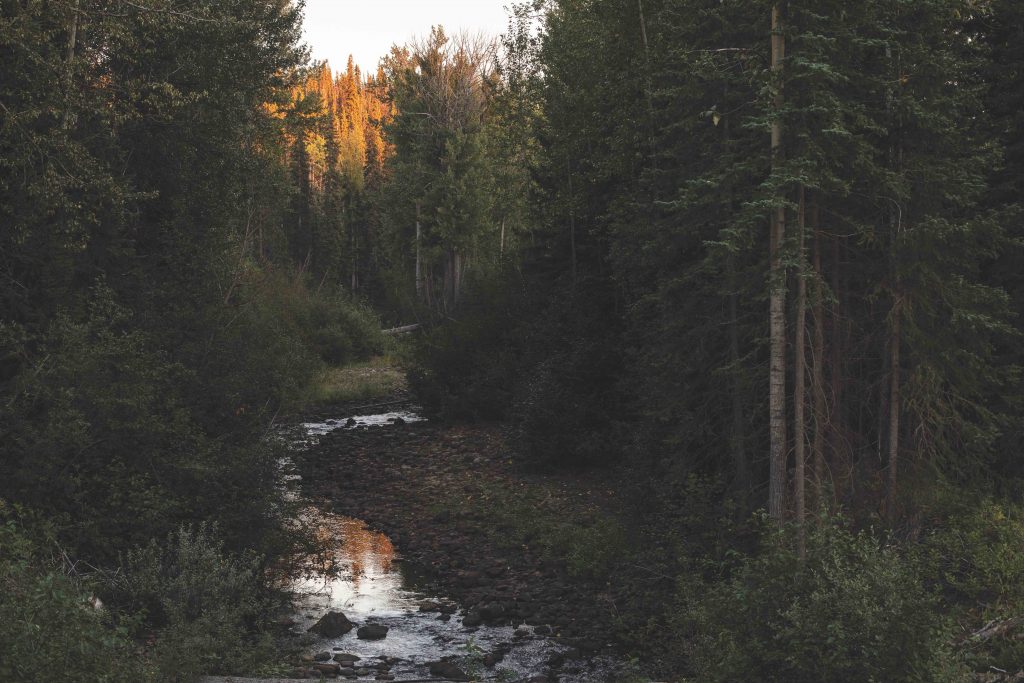 "It's a living entity, it's living, it's alive. And because the river is alive, we are alive," says Witsuwit'en matriarch Kilisët, whose given name is Violet Gellenbeck. The grandmother wears a bright orange "Every Child Matters" T-shirt and sits in the shade outside a new feast hall after the baby welcoming ceremony. This is one of 10 days of prayers held for the water, the land, the animals and, most importantly, their children. The stacked log hall, built just steps from the river, proclaims Witsuwit'en have rights here.
Historically, this ceremony was a celebration that reminded the entire community of their responsibility to the children, their future leaders. It hadn't been practised since the government and Roman Catholic Church forced Witsuwit'en children to attend residential schools. But unlike those generations who were severed from their culture, these babies, freshly bathed in the river, will know where they belong. For Kilisët, part of this reconnecting is a return to their words — and the relationship they teach. She is one of only around 100 people fluent enough to still dream in Witsuwit'en. "Because water is so important to us, to everybody," she explains, "we feel that [the river] must go back to its original name."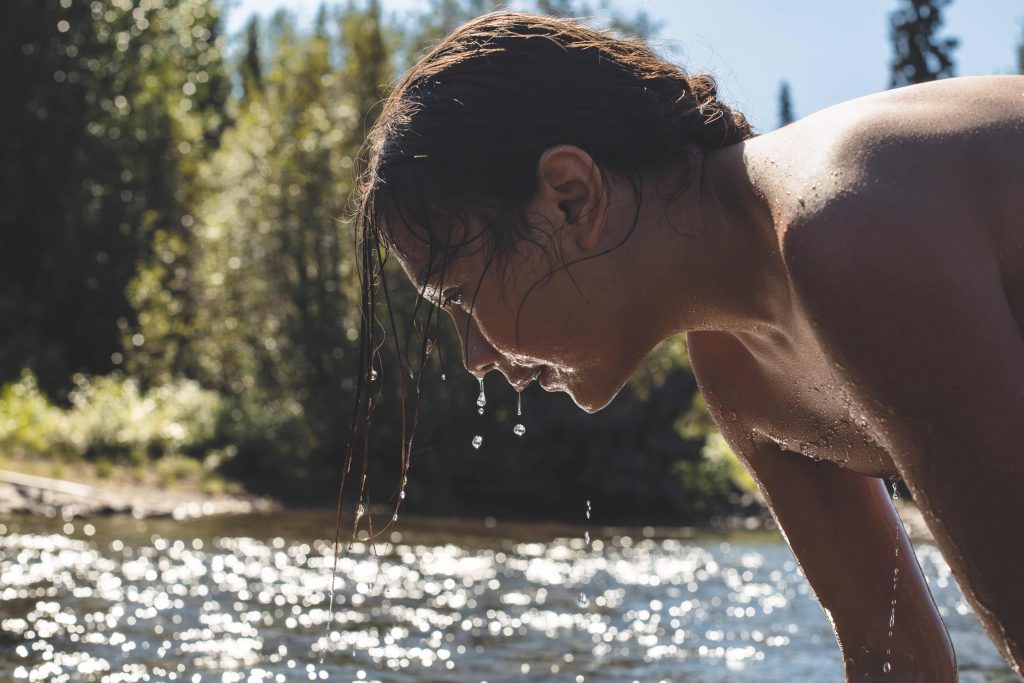 The river and salmon are central to saving the language because they are central to Witsuwit'en identity. That point was emphasized in the Witsuwit'en Language and Culture Society's consultations for Bill C-91, a federal act passed by the Senate in 2019 and intended to help revitalize Indigenous languages.
Witsuwit'en is certainly in trouble in an English-dominated world. According to a 2018 statement by the Witsuwit'en Language and Culture Society, the society hasn't produced even one new fluent speaker in 20 years of dedicated work. Leaders say the most important way to save their language is for Witsuwit'en, along with French and English, to be officially recognized in their territory, including reclaiming place names.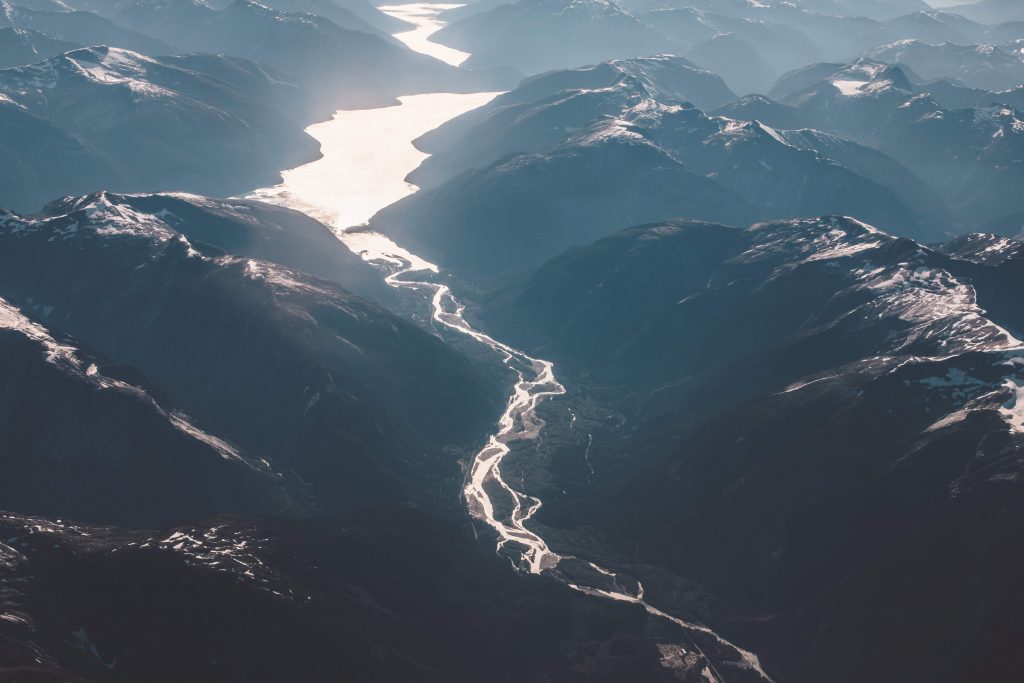 But the land and water continue to bear newcomers' names. When Father Adrien-Gabriel Morice, a black-bearded Frenchman, arrived in 1885, Witsuwit'en could still move freely across their yin tah, or territory. By the time he left in 1903, his maps had helped to back them onto reserves while settlers mined, farmed and fished the rechristened landscape. As University of California geographer Bernard Nietschmann wrote in 1995, "more Indigenous territory has been claimed by maps than by guns.''
Father Morice, of the Catholic Missionary Oblates of Mary Immaculate, was the first outsider to learn a dialect of the Witsuwit'en language. In return, he refused to teach the Witsuwit'en English, preferring to insert himself as the intermediary with the government-appointed Indian agent, and the Hudson's Bay Company during the fur trade.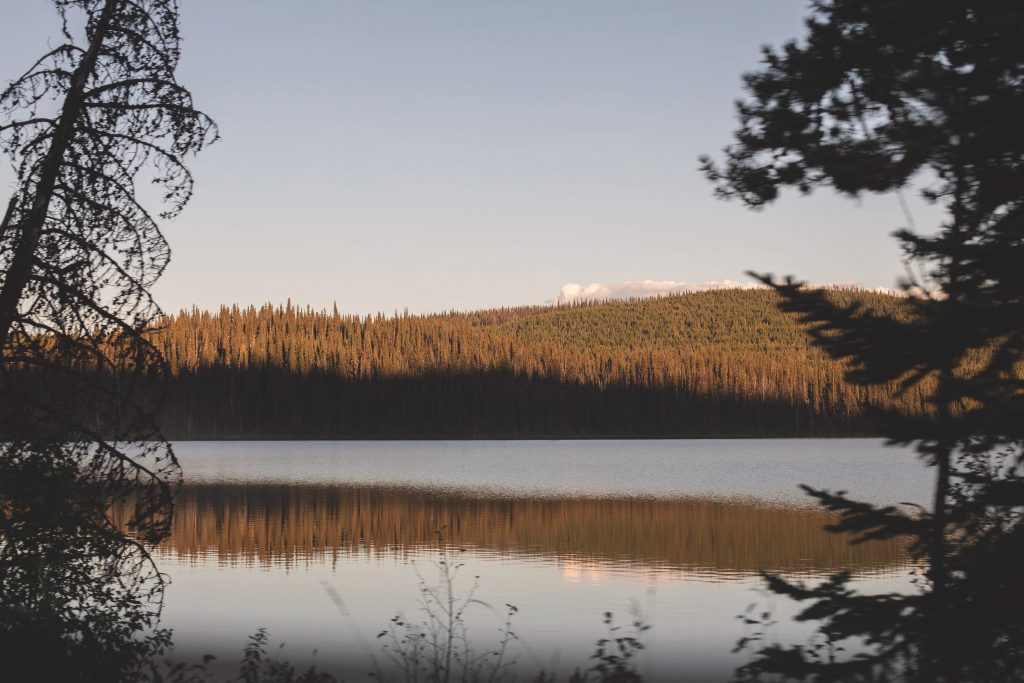 A 1930s biography depicts Morice as a pious man intrepidly crossing the wilderness with the intent to "suffer for souls, to battle among, and conquer, the lowly of America." He was a scholar and a skilled map-maker. His maps captured the serpentine contours of Witsuwit'en geography in rigid grids, pinning places under new names, often his own: Morice Lake, Morice River and, despite a rebuke from his bishop, Moricetown. As it turns out, Morice wrote the flattering biography under a pen name.
A later book, Will to Power, reveals Morice as a disobedient megalomaniac who used fear to exploit Indigenous people for his own ambitions. Indigenous guides, porters and boatmen accompanied him on weeks-long expeditions — but were not paid. He was even known to have them carry him on their shoulders at river crossings. According to a young priest sent to assist him, Morice "treated the natives like slaves."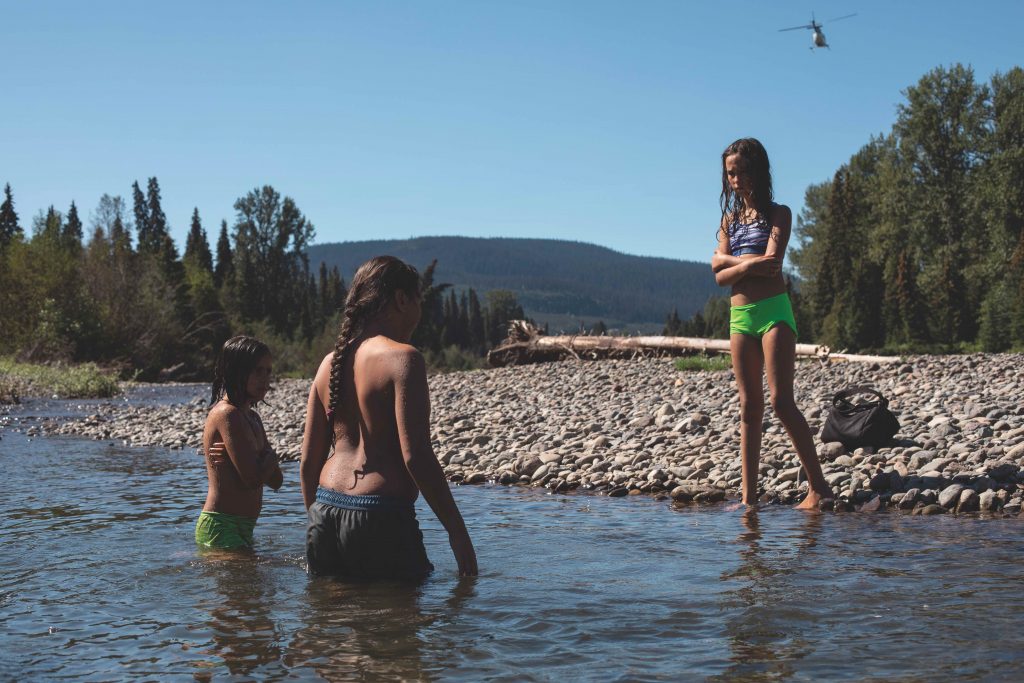 In the Witsuwit'en telling, Morice is remembered for proselytizing by any means necessary. He doled out harsh punishments for non-converts, like public shaming and horse-whip beatings. Rather than show Witsuwit'en how to manage the European-induced influenza epidemics, he told them the death toll was a punishment for their unchristian beliefs.
Morice also pressured Witsuwit'en to renounce the very centre of their governance and spiritual and community life — the balhats, or potlatch (they are also known as feasts because guests are always fed). The balhats mark every stage of life, from birth to death, and are also where clans consult on important decisions.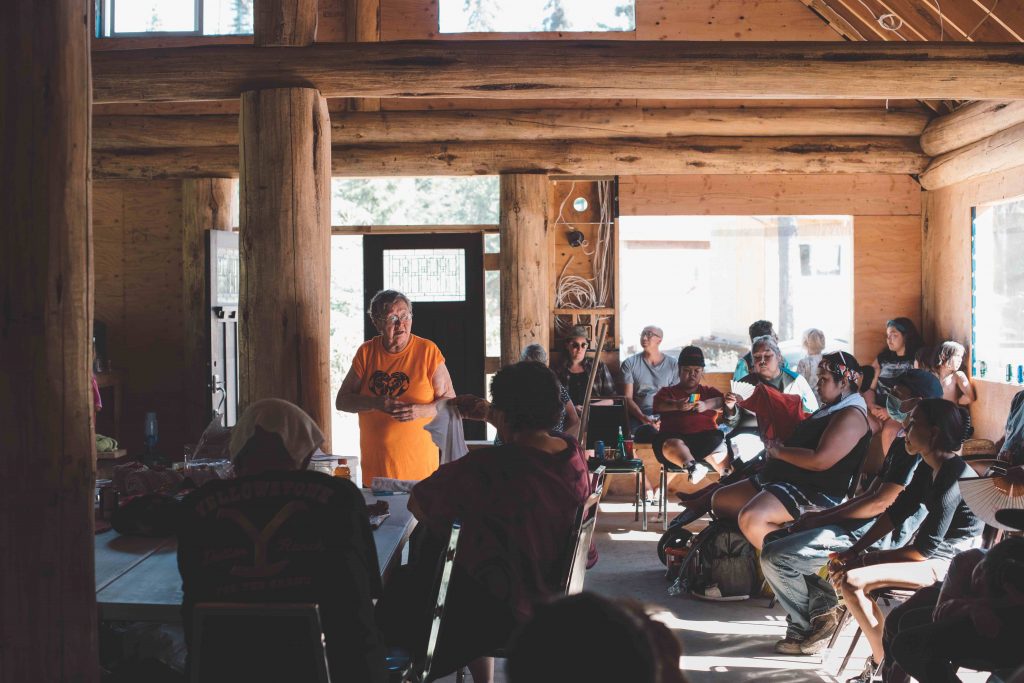 Deeming them unchristian, the Canadian government banned the ceremonial gatherings from 1884 to 1951, but Witsuwit'en practised until 1901. That's when Morice and other priests led Witsuwit'en to a dramatic bonfire, where he pressed them to reject the balhats and burn their regalia, masks, rattles, drums and blankets. It was a devastating loss, but within a few years, Witsuwit'en were defiantly back in their halls.
Like they resisted the ban on balhats, Witsuwit'en have continually refused being pushed off their territory. Most recently, since 2018, conflict over the 670-kilometre Coastal GasLink (CGL) natural gas pipeline project has made Witsuwit'en yin tah a battleground of Indigenous land rights. The nation has both elected and hereditary chiefs. The Indian Act established the role of elected chiefs, and they govern the handful of reserves within the territory. Meanwhile, the hereditary chiefs' authority over the traditional lands is ancient.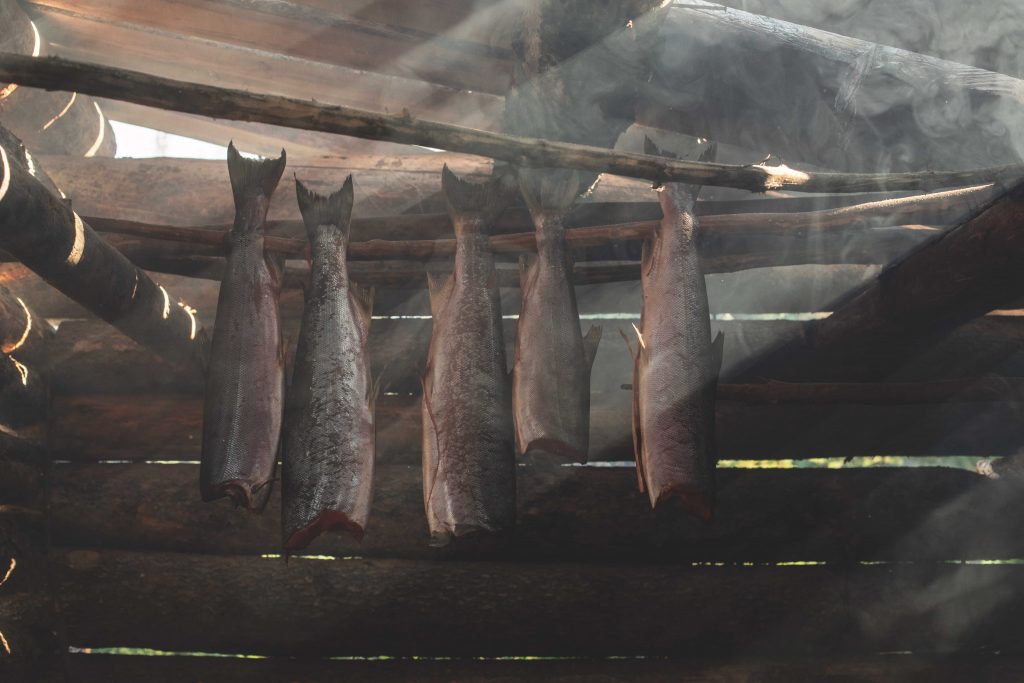 While most of the elected band councils signed benefits agreements for CGL's $11.2-billion project, hereditary chiefs insist the province doesn't have the right to grant construction permits. Witsuwit'en have never signed a treaty with Canada or the province, and never lost their aboriginal rights — facts affirmed by Canada's Supreme Court in 1997. And yet the construction continues.
According to CGL, the pipeline is 80 percent complete. In the most contested Witsuwit'en territory, the company has cleared the right of way and installed roughly 15 percent of pipe. The hereditary chiefs have led periodic blockades of forest roads to assert their territorial authority. Unis Tot'en, a subgroup of one of the five Witsuwit'en clans, first set up a checkpoint to exclude industry in 2009, which became a permanent occupation. In 2018, the Gidimt'en clan did the same. The hereditary chiefs have been clear: they do not consent to pipelines on their territory, especially crossing Widzin Kwah, an important salmon habitat.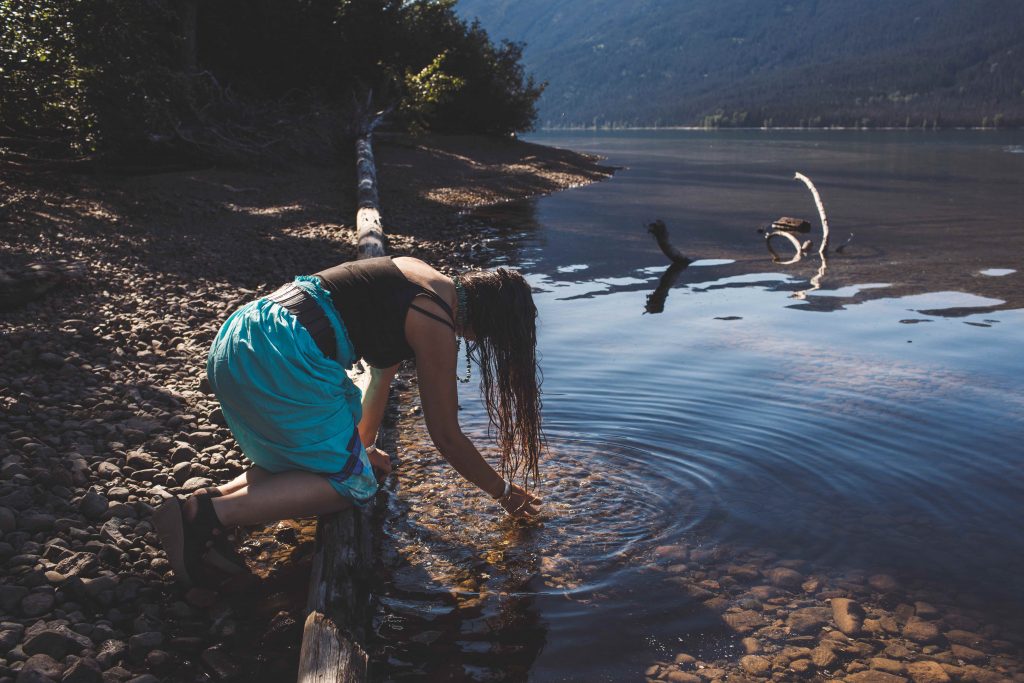 Archeological evidence proves Witsuwit'en have been fishing for salmon at Widzin Kwah Canyon for at least 6,000 years. They honour the relationship with ceremony and keep rules for who can fish and when and where it is allowed. This ensures everyone gets what they need, including the salmon.
But with settlers came interference in these systems. Despite Indigenous nations trading with newcomers for decades, an 1888 law prohibited Indigenous people from selling their catch. By 1904, their traditional fish traps and weirs were banned, and they were allowed to fish in the open ocean only if they gave up their Indian status. Settlers were free to fish for the canneries, with limited regulations and lax enforcement.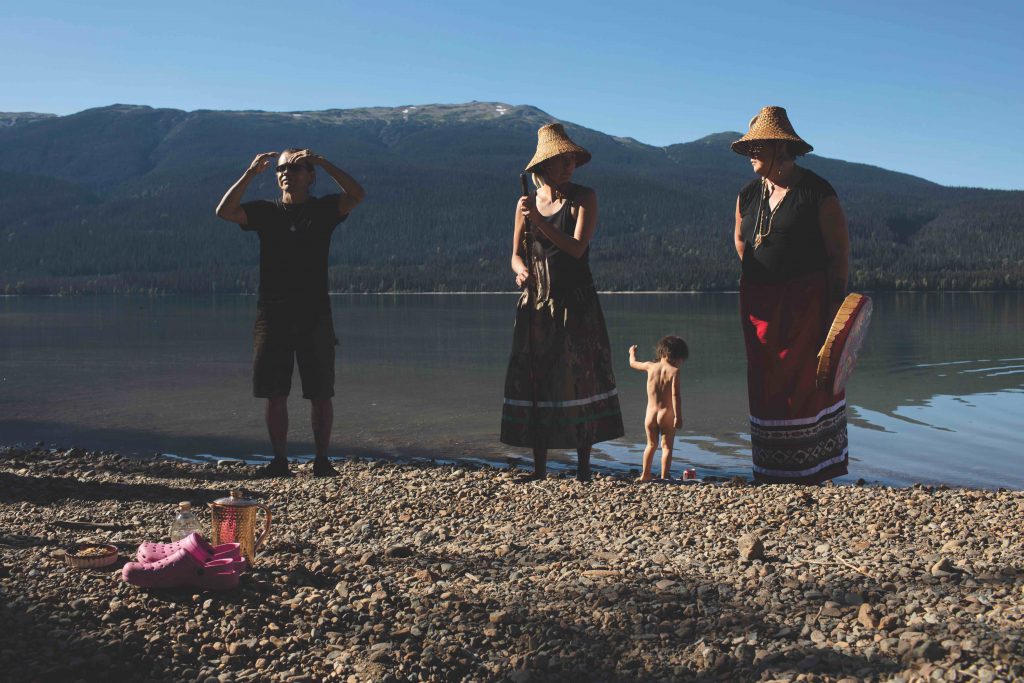 When salmon populations started to show signs of stress, instead of curbing the lucrative commercial fishing, the government sent agents to further restrict Indigenous food fisheries. Those agents also ignored hereditary chiefs and installed fish ladders and blasted rocks in Widzin Kwah and Hagwilget canyons, destroying fishing spots. These attempts to increase salmon stocks failed.
Just 77 years after a commercial cannery opened at the mouth of the Skeena watershed, the sockeye salmon run collapsed from previous norms of nearly 70,000 fish to just 4,000 in 1954. It took 20 years for that to change, but conservation efforts and increased limits on commercial fishing allowed the population to recover somewhat. More recently, between 2007 and 2014, runs averaged nearly 14,000 fish. Last year saw a bumper sockeye run return to the watershed, but few came back to Widzin Kwah (salmon almost always spawn where they are born).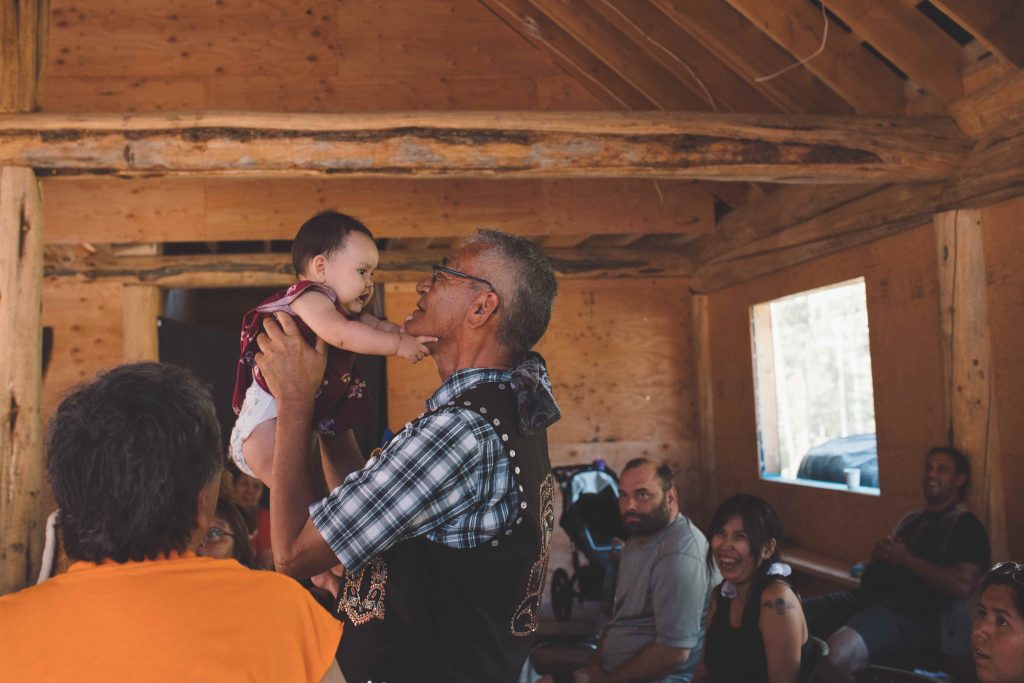 Climate change has already impacted salmon in other B.C. rivers. Last summer, 65,000 salmon died after a drought struck Bella Bella in Heiltsuk territory on the coast. Inland, deep glacier-fed lakes and rivers like Widzin Kwah stay cooler and could offer a last refuge for salmon if other systems get too hot.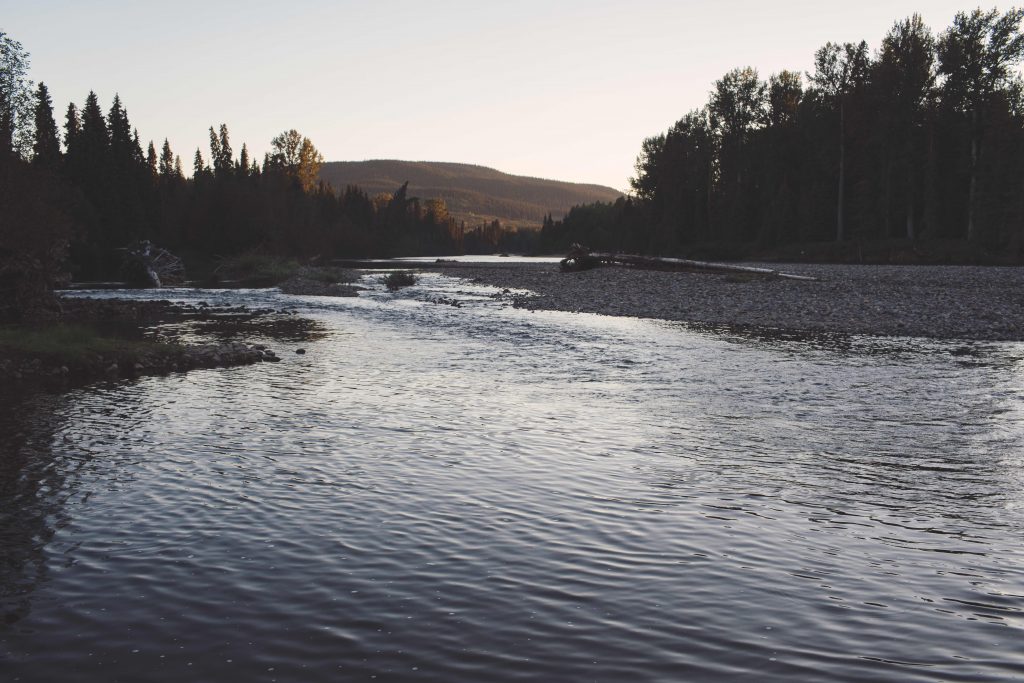 Despite hereditary chiefs' ongoing opposition, this summer as salmon spawned, CGL started to dig under Widzin Kwah. The company website says it's using micro-tunnelling, which is the safest and most advanced technology available. In a PR video, CGL's lead environmental inspector states: "The way that the river is flowing now, it's flowed for centuries. We plan for it to remain that way for centuries more."
It's a sentiment the hereditary chiefs share, but they are still worried about spills and disruption of salmon habitat. Since 2019, CGL has accumulated over 50 warnings and $240,000 in fines from the provincial government for environmental violations while building the pipeline. Ultimately, CGL is another project the hereditary chiefs just don't want.
---
Back on the yin tah last August, Chief Woos is addressing a group of Witsuwit'en and their guests who have gathered to pray for the water. Behind him, the glacial lake Wedzin Bin reflects the bluish ranges, trees and sky as it flows imperceptibly into the river. Two-year-old Winïh Merriman, a young clan member, toddles on the rocky beach, pausing from time to time to listen to the chief.
Woos speaks in Witsuwit'en before switching languages with noticeable effort. "When I start in English, talking that language, you know, my tongue gets tired really fast.…It's just that I'm not used to it," he says. "I'm used to our language. I'm used to thinking our way."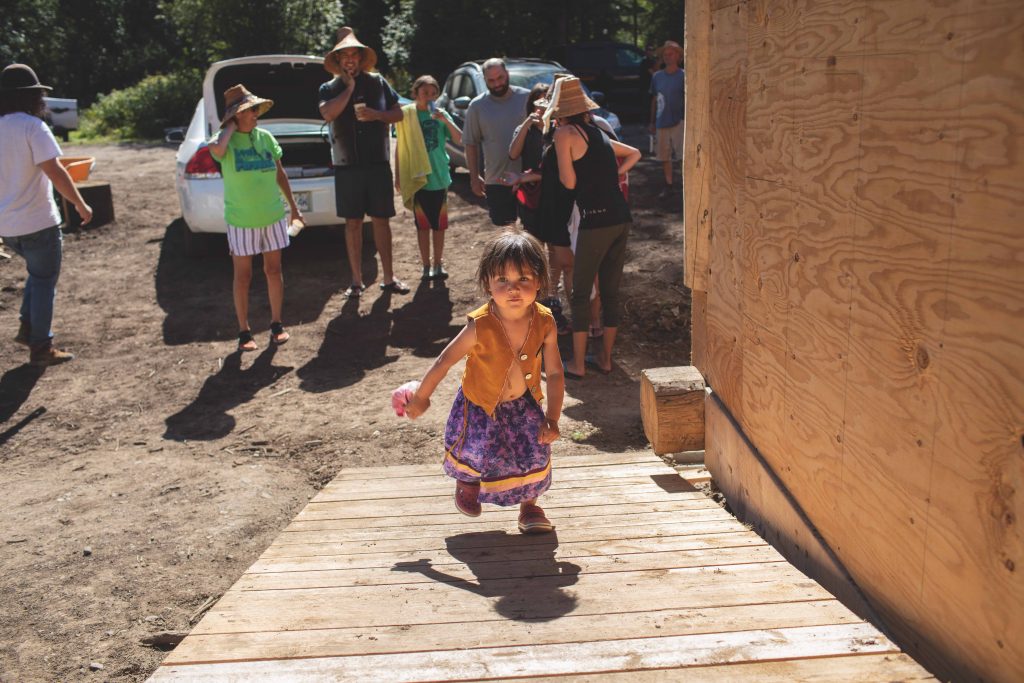 Of course language, like fish, can be slippery. A precise word can help us hold on to an idea, but specificity and depth can easily get lost in translation. For example, the Witsuwit'en word "wiggus" — respect for all living beings, starting with oneself — has been translated as "respect," but even the expanded definition doesn't capture the world view embedded within it. "When we start talking the other language, we get infected, our soul gets infected, the way we think gets infected," says Chief Woos.
This idea, that language shapes thought, is a whole area of academic study in linguistics, called the Sapir-Whorf hypothesis. On the spectrum of "linguistic relativism," the values embedded in different languages either determine or gently influence our perception of the world. In an essay for Orion magazine, Potawatomi botanist Robin Wall Kimmerer points to world-view differences apparent from her ancestral language. "It's no wonder that our language was forbidden," she writes. "The language we speak is an affront to the ears of the colonist in every way, because it is a language that challenges the fundamental tenets of Western thinking — that humans alone are possessed of rights and all the rest of the living world exists for human use."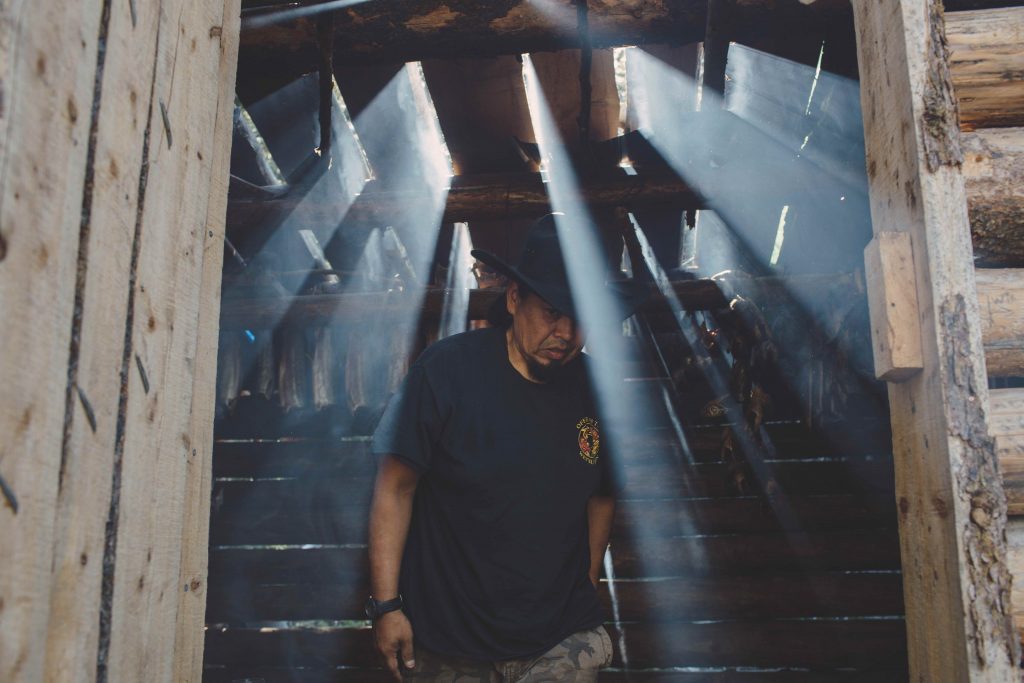 This "linguistic imperialism" Kimmerer identifies is being countered as the Witsuwit'en, like so many other Indigenous communities, reassert their own names, their own languages. Back in the late 19th century, when Morice emblazoned his name onto Witsuwit'en territory, one of the places he stamped was his model village. He called it Moricetown, a name that persisted when it became an Indian Act reserve. But Witsuwit'en had already been there for thousands of years, so in 2017 the community reclaimed the name Witset, which means "first" or "before anyone."
Chief Woos would like to see all of their names back on the map, and his first priority is Widzin Kwah. Reclaiming his ancestors' description and spiritual meaning for the river would emphasize why it's important to protect it — for the salmon and for future generations. "It's not just renaming," he says. "It's more like revitalizing our language and revitalizing our landscape, the way it was described by us, by Witsuwit'en people."
Until they can manifest this revitalization, Witsuwit'en will continue to pray, as often as they can in their language. They will pray for the water, for the salmon and for their children, and Widzin Kwah will carry their offerings of tobacco and plant medicines gently downstream.
***
Amber Bracken is a photojournalist based in Edmonton.
This story first appeared in Broadview's March 2023 issue with the title "Reclaiming Widzin Kwah."
---
We hope you found this Broadview article engaging.
Our team is working hard to bring you more independent, award-winning journalism. But Broadview is a nonprofit and these are tough times for magazines. Please consider supporting our work. There are a number of ways to do so:
Subscribe to our magazine and you'll receive intelligent, timely stories and perspectives delivered to your home 8 times a year.
Give the gift of Broadview to someone special in your life and make a difference!
Thank you for being such wonderful readers.
Jocelyn Bell
Editor/Publisher