Willie Dunn's "The Ballad of Crowfoot" starts as most ballads do: slowly. Simple, plucked, minor guitar chords ring out, Dunn opens his mouth and a mournful baritone spools out of his lips.
"Comes the spring, and its warm thaw / Around your neck, the eagle claw / Upon your head, the buffalo horn / Today a great new chief is born."
What follows is 10 minutes of immaculate storytelling and gut-wrenching poetry about Crowfoot, the 19th-century Siksika chief responsible for negotiating Treaty 7, which ceded a huge swath of Blackfoot territory to colonizers. Atop a hypnotic, sorrowful chord progression, Dunn unfurls a heavily researched account of Crowfoot's story, from his birth, to his leadership of the Siksika people, to the forced cession of his people's lands, to the aftermath of his consequential life. With empathy, rage, and an air of resignation, "The Ballad of Crowfoot" is an unflinching testament to the tragedy of colonialism, demonstrating the scale of the destruction it has wrought on the original inhabitants of Turtle Island.
As Crowfoot's story reaches a crescendo, so too does the music it's set to: Dunn's measured delivery at the beginning of the song is rapid-fire by its end, and a pulsing acoustic guitar solo plays us out. The song has no satisfying resolution, but neither does colonialism. If we're to take anything from the song, and from Dunn's work, colonialism and genocide must be exposed for the horrors they are before any meaningful path forward can be achieved.
---
More on Broadview:
---
"Crowfoot," first recorded in the late 1960s, is the first track on Creation Never Sleeps, Creation Never Dies, a recent reissue by Seattle-based Light in the Attic records that compiles 22 tracks from Dunn's powerful songbook. The compilation is available on streaming services and in a beautiful double-LP vinyl package, the latter of which features an expansive newspaper-style biography of the artist, who passed away in 2013 at the age of 71.
The compilation has been a passion project for Kevin Howes, a Toronto-based DJ and music historian who pitched and produced it for Light in the Attic. Howes, like many, first came across the 1968 National Film Board film that originally accompanied Crowfoot — which Dunn himself directed — in his high school history class. The film has been lauded since its debut, circulated in film studies and public school history courses across Turtle Island, and has influenced the works of directors such as American filmmaker Ken Burns. The NFB says it is often regarded as Canada's first music video.
The film stuck in the back of Howes' mind for years. One day, at a record store, he came across Dunn's self-titled second album. He loved the artwork, a painting by Mohawk artist John Fadden. It was only $10, so he brought it home.
"I put the needle on the groove and I listened and I was like, 'Oh, this is incredible," says Howes. "That was a revelation."
That discovery kicked off a lifelong commitment to collecting albums by Indigenous artists – particularly folk artists like Dunn. That commitment eventually led to an earlier collaboration between Howes and Light in the Attic: Native North America, a 2014 compilation of folk, country, and rock music by Indigenous artists, entirely comprised of music Howes had collected throughout his life. Native North America featured 34 songs spread across three discs (including three tracks by Dunn himself) and earned enormous praise, culminating in a nomination for Best Historical Album at the 2016 Grammy Awards.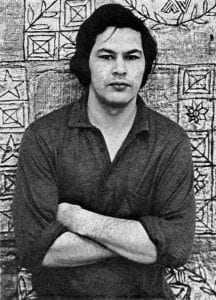 Native North America also exposed a new generation of music fans to a slew of Indigenous artists, some of whom had lacked the attention their work merited. Artists like Inuk songwriter Willie Thrasher, Yup'ik multidisciplinary artist John Angaiak, and Ojibwe singer Shingoose got some long-overdue recognition for their exceptional output. Howes says Creation Never Sleeps was conceived to put that level of spotlight solely on Dunn; to celebrate his prescience as poet, to honour his remarkable vision for what music could accomplish.
"The residential school system is front-page news in 2021," says Howes, referring to the recent discovery of 215 bodies at a former residential school site by the Tk'emlúps te Secwépemc First Nation. "Willie Dunn was singing about this in the 1960s, 50 years ago. When Gord Downie from The Tragically Hip made the 'Secret Path' album that got a lot of attention in the media, nobody was talking about Willie Dunn, and he was the first person that set it to song.
"It showed to me how much work still has to be done in letting people know about Willie's incredible legacy."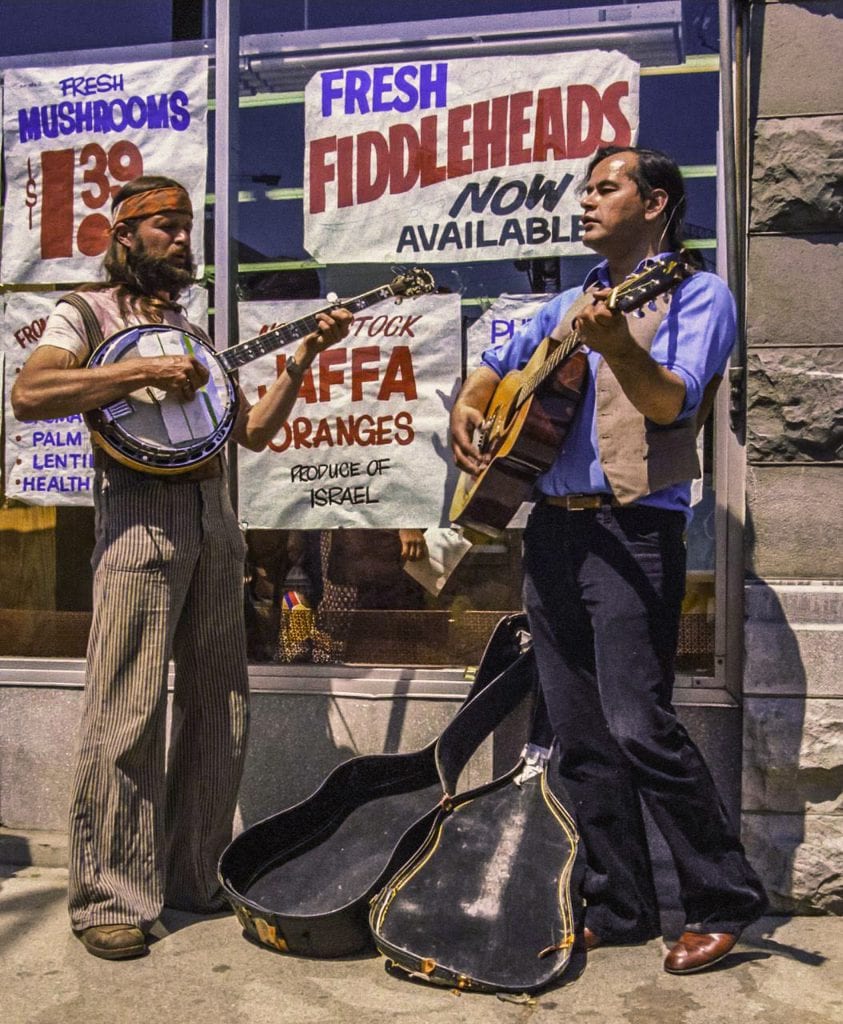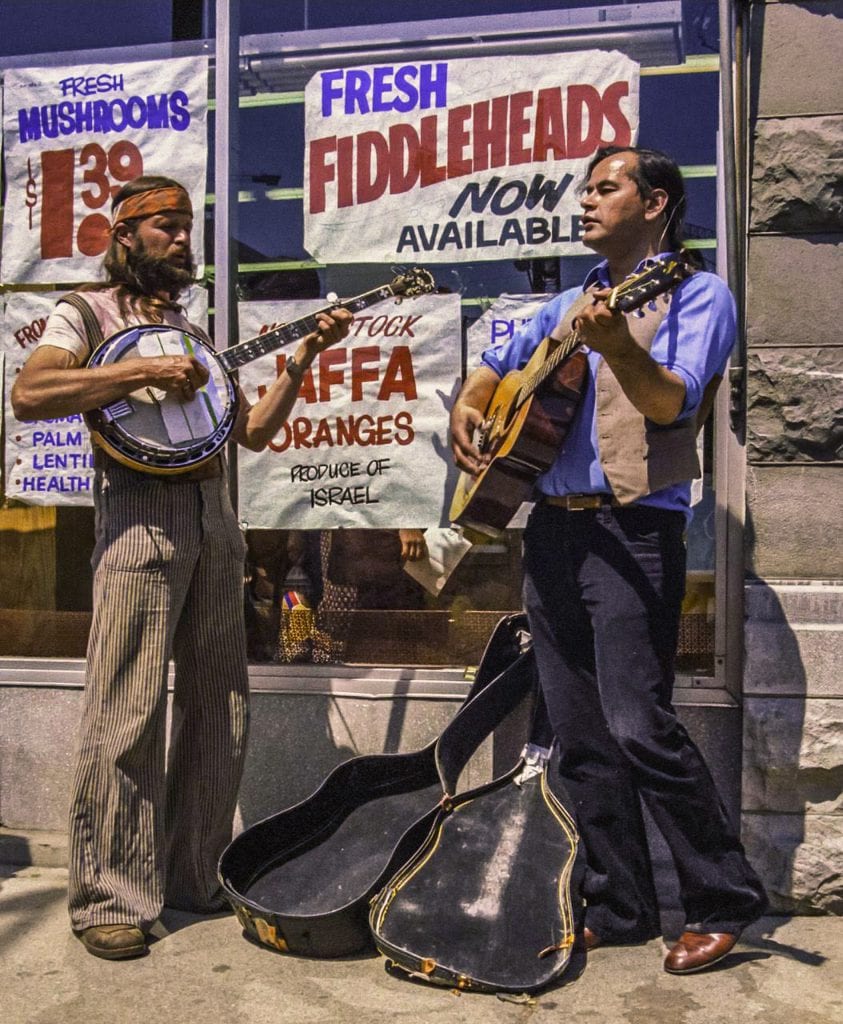 For Brian Wright-McLeod, that legacy is virtually unrivalled. Wright-McLeod, a veteran Indigenous music journalist and author, interviewed Dunn numerous times on his long-running radio show, Renegade Radio.
"He was the ultimate troubadour," Wright-McLeod says. "It's just the way he created melodies, how he transcribed historical and contemporary trauma into motivational poetry. We're not lost, we're not defeated. We do carry a bitterness, and anger is a gift. You just can't be angry all the time."
Wright-McLeod recalls an urban myth about Dunn – that he was run out of Kenora, Ont. during a performance because of his radical songs. "These were loggers and hunters," says Wright-McLeod. "They didn't want to hear about how bad their activities are to Native people."
The journalist ended up busting that myth during an interview with Dunn, where the artist revealed that he was not "run out of town," but that the crowd was indeed displeased with his music, and that Dunn reamed out his booking agent offstage. "They had words," says Wright-McLeod.
Dunn was many things: a daring filmmaker, a poet, an activist and a perennial troublemaker. For Howes, above all, he was a one-of-a-kind artist, and the world deserves to know his story.
"There's no judgement if you haven't heard Willie Dunn," he says. "There's a beautiful surprise waiting for you."
***
KC Hoard is a writer in Toronto.
---
We hope you found this Broadview article engaging. 
Our team is working hard to bring you more independent, award-winning journalism. But Broadview is a nonprofit and these are tough times for magazines. Please consider supporting our work. There are a number of ways to do so:
Subscribe to our magazine and you'll receive intelligent, timely stories and perspectives delivered to your home 8 times a year. 
Donate to our Friends Fund.
Give the gift of Broadview to someone special in your life and make a difference!
Thank you for being such wonderful readers.
Jocelyn Bell
Editor/Publisher