The audience fell silent as emotion briefly overcame one of the performers from "The Emerald City Project." Then the crowd, which packed William Head Institution's gym to capacity, broke into spontaneous applause as he haltingly continued talking.
Question-and-answer sessions, which follow William Head on Stage performances at the minimum-security prison for men near Victoria, B.C., offer a window into the backgrounds of inmates who perform in the production.
"What have you learned about yourself while rehearsing for the play?" asked a member of the audience one evening. TN, one of the major characters, responded by describing the emotional impact of a role-playing exercise that was a prelude to full rehearsals.
"It made me realize how much our childhood affects us all. . . . It made me realize that it's OK to show emotion," said TN, wiping his eyes as other cast members reached out to encourage him. Inmate actors, who volunteer to take part in the production, are identified only by their initials.
Involuntary soul searching is not unusual as the cast, many of whom are performing on stage for the first time, explore the play's themes of transformation and redemption, said director Kathleen Greenfield of SNAFU dance theatre.
"I feel that we give them a space to practice the change they have already found," said Greenfield, pointing out that William Head is an institution where many inmates are already preparing for release, so they have already honed several skills necessary for returning to the outside world.
Operating since 1981, William Head on Stage is Canada's longest-running prison theatre company. In recent years, the actors have usually chosen to devise a story, rather than go with a pre-written play.
"I feel that, especially in a prison situation, it gives the men an opportunity to have a say in what stories they are going to tell," said Greenfield. "It opens them up so much because there aren't a lot of stories they relate to in theatre and this gives them an opportunity to tell a variation of their own story."
Prison theatres, which are found in many countries, are increasingly being used to help behaviour modification. A 2011 study of a theatre program in Sing Sing Correctional Facility in New York found that participants had fewer and less serious infractions and demonstrated better behaviour and anger management than a control group.
William Head actors agree that the experience of working with a theatre group can be life-changing.
"My fears and insecurities led me to lead a lifestyle that inevitably ended in my incarceration. Being involved in WHoS has given me a chance to tackle some of those fears and build confidence in myself," said one actor.
Another, in a written response to questions, said WHoS is a safe haven in the negative prison setting.
"The theatre company has (presented) opportunities to change my life for the better and I am grateful to be a part of it."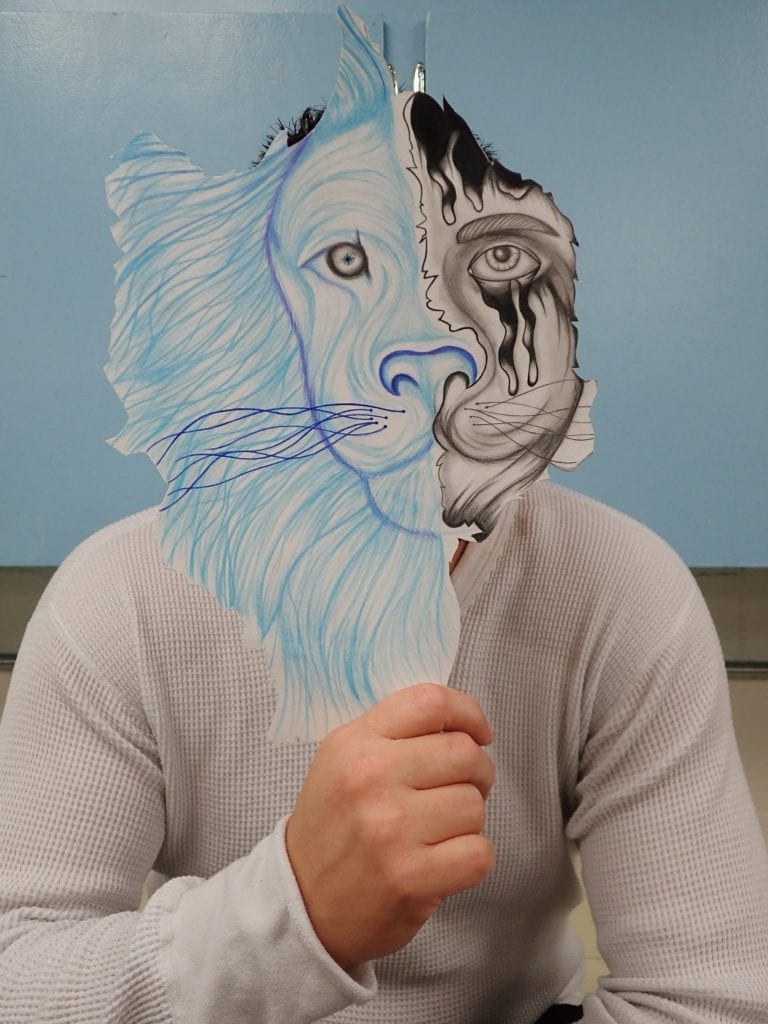 For inmates, the experience of acting and producing a play, devising and performing original music and making props that transform an institutional gym into a theatre develops skills that they can use once they are paroled or released.
This year, instead of bringing in an outsider, an inmate who was also a musician was persuaded to take the role of musical director, which meant fusing hip-hop, blues and rock with Cree, Salish and Anishinabe singing and drumming, Greenfield said. After stunningly professional performances by The Yellow Brick Blues Band, at least one artist is planning to look for an outside career in music production.
"The Emerald City Project" is inspired by characters in the Wizard of Oz and the original script, poetry and music are written by the prisoners and members of SNAFU, who also perform in the play.
The play is set on a rundown street slated for renoviction, where the Lions and the Flying Monkeys meet on neutral ground at the cafe run by Auntie Em. Toto returns to the area after 12 years away, wanting to change his life, but pressures to re-join the gang are extreme.
"It gives the men an opportunity to have a say in what stories they are going to tell."
Through a series of flashbacks and questions about the true meaning of home, the audience is drawn into a dysfunctional world of retribution and fights. As a crisis looms, it takes a change of heart, with everyone working together, to solve the immediate problem.
The original music and poetry created by the group is a glimpse into the men's worlds and experiences, said Ingrid Hansen, choreographer and co-artistic director.
"Being a part of this requires an intense level of teamwork, trust, overcoming fears and supporting each other," she said. "The team is immensely proud to be able to share what they have created with the public."
The play will continue to run on Thursday, Oct. 24; Friday, Oct. 25; matinee and evening performances on Saturday, Oct. 26; Friday, Nov. 1; matinee and evening performances on Saturday Nov. 2.
Audience members are not allowed to take anything in to the performance except one piece of picture ID and must be prepared for a non-intrusive search and a quick canine sniff-over before being bused to the gymnasium.
For more information, go to www.whonstage.weebly.com.
Broadview is an award-winning progressive Christian magazine, featuring stories about spirituality, justice and ethical living. For more of our content, subscribe to the magazine today.