Nearly 80 years after members of a Vancouver United church were forced to leave their homes and sent to internment camps, the parish now has a different kind of home online.
"Just when you think of our title, 'Enduring Faith,' it's amazing that our church survived through all of these disasters — war, the flu, Depression, internment," says Becky Maruno, who was part of the advisory team for a new website about Vancouver Japanese United's history and belonged to an English-speaking congregation that worshipped at the church until 2017.
The online resource, which Pacific Mountain Regional Council Archivist Blair Galston helped create with members of the church community and others, went live earlier this month. 
The website explores the church's origins as a Methodist congregation in 1896, and spans Japanese-Canadian internment in the Second World War, the United Church's sale of their building on Powell Street in 1953, the formal creation of an English-speaking congregation and efforts to secure recognition and an apology for the church sale. It features hundreds of photos as well as records and audio interviews. 
In 2018, the former B.C. Conference and The United Church of Canada paid Vancouver Japanese United $500,000 as compensation for the loss of their church after internment. Some of that money was used to develop the website.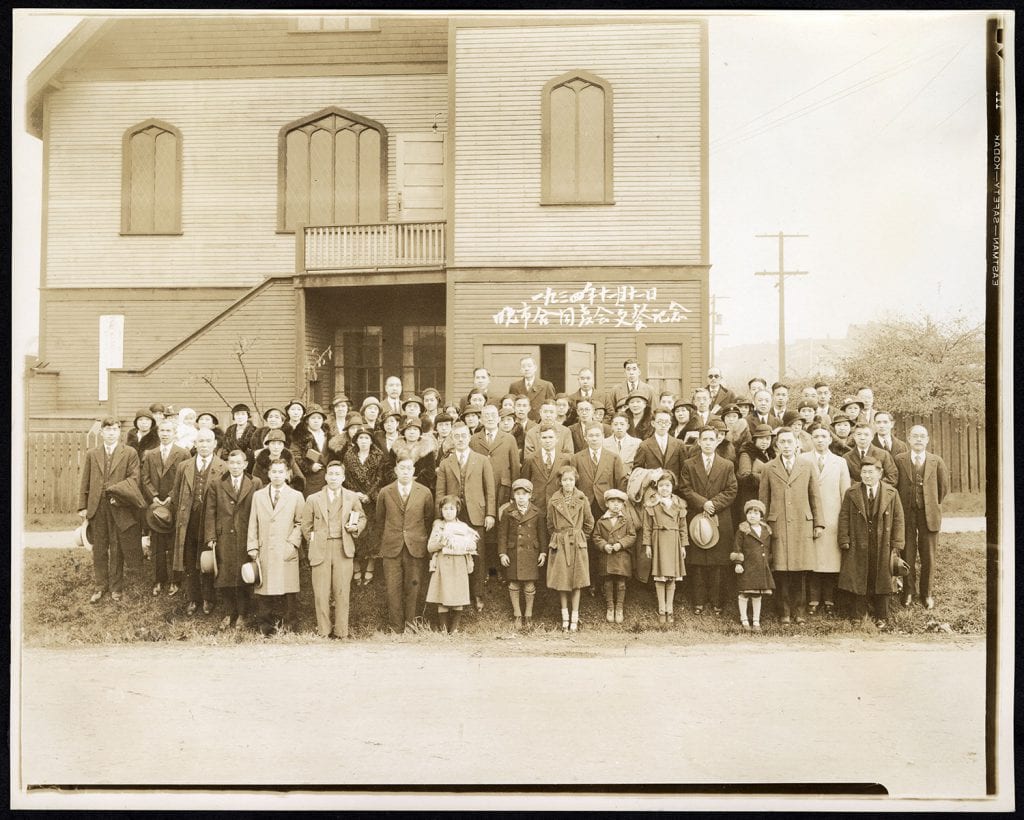 After internment, which saw more than 20,000 Japanese Canadians sent to remote camps in British Columbia, some members of the Vancouver Japanese United community moved to different parts of the country, forbidden from returning to the coast. 
Maruno says she hopes that those people, as well as younger generations, can connect with the church's history, and that visitors can clarify some details by commenting on photos or documents. 
Former congregant Jean Kamimura, who was sent to the Tashme internment camp in B.C.'s Fraser Valley in 1942 as an eight-year-old with members of her family, says she wishes that the scope of the project was broader to include all of the United churches that were left behind due to internment. She and her family were forced to leave their parish in Ocean Falls, on B.C.'s west coast.
"It was one good chance to have that website, so I wanted it to be the history of the Japanese-Canadian members of the United Church," she says.
"Look at all of the other United churches — Vancouver Island, up north. We all lost our church." 
Maruno says she's glad that the resource exists, even if it came too late for some people.
"Even though my mom was interned, she never really talked very much about it," she says. 
Her mother is now 97, she says, "but I thought that there are so many of her friends who have passed away and who were really instrumental with the church, and what a shame that they're not here now to see this."
"At least it got done now so that some people will still be able to remember."
Broadview is an award-winning progressive Christian magazine, featuring stories about spirituality, justice and ethical living. For more of our content, subscribe to the magazine today.