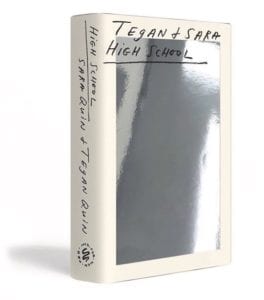 With three Juno Awards, a Governor General's Performing Arts Award and a Grammy nomination, Tegan and Sara continue to make their marks as queer Canadian musicians with work that ranges from cathartic alternative to dancey synth-pop. Now they're writers too — their first memoir, High School, was released in September.
High School begins with Tegan and Sara Quin entering Grade 10 in a Calgary suburb during the late 1990s. The twin sisters describe, with intimate detail, the friends they made and the ones they fell in love with, the substances that clouded their judgment and the albums they blasted when it seemed like the whole world was against them.
The chapters alternate between Tegan's and Sara's individual recollections, helping readers to detect the idiosyncrasies that differentiate the identical twins. Still, their lives mostly line up with one another's: both struggle to create and maintain strong friendships, to define their sexuality and to encapsulate their experiences into their music. (Some of their earliest songs, which date from their high school years, have been re-recorded for a new album, Hey, I'm Just Like You, to coincide with the release of the book.)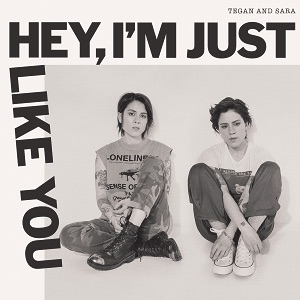 For young, queer women who feel isolated and stuck in a rut, High School might serve as a helpful lighthouse. The sisters treat their readers like close confidants, and knowing that the story ends well makes reading about these young musicians' struggles with their identities all the more comforting.
High School is a captivating book, not just for high-schoolers but also for older readers looking to be transported back to their youth. And since Tegan and Sara wrote it as they near their 40s, they display a mature retrospection while still maintaining empathy for their younger selves. The duo may have reached a level of fame that most of us are unlikely to attain, but High School leaves readers with the sincere reminder: hey, we're just like them.
This review first appeared in Broadview's November 2019 issue with the title "Finding their way."
Broadview is an award-winning progressive Christian magazine, featuring stories about spirituality, justice and ethical living. For more of our content, subscribe to the magazine today.