What makes for a great summer read? Often, the answer is something quick, light and not too demanding. In our summer book roundup, we're taking a different tack and suggesting three new works of fiction that are insightful, compelling and in some cases even a bit challenging. That said, we know the warmer months never last as long as we'd like, so we've chosen titles that are rela­tively short — so you won't have to devote your entire summer to finishing them.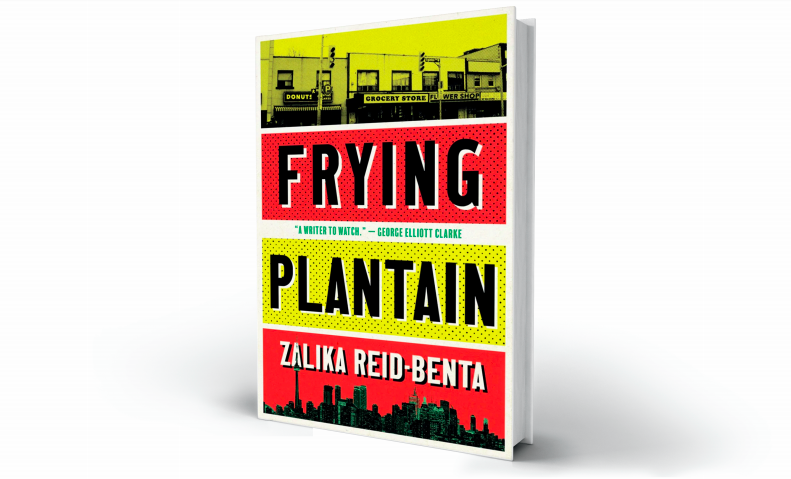 Zalika Reid-Benta's first book is a collection of 12 interwoven stories, all focusing on a young protagonist named Kara as she grows up in and around Toronto's Little Jamaica neighbourhood. When we first meet Kara, though, she is 10 years old and visiting Jamaica, the country of her grandmother's birth. This immediately sets her up as an outsider, as Kara's cousins tease her about her soft Canadian ways. Kara's sense of being caught between two worlds is a theme that connects all the stories.
Her neighbourhood friends think she's stuck up and overly obedient to her mother, Eloise, who sends her to an elementary school outside of Little Ja­maica that is popular with well-off, mostly white families. And even when Kara transfers to a closer school, she still has a hard time with her local friends. Kara never quite fits in.
She's also in the middle of a series of family conflicts: her mother and grandmother have a strained relationship, and her grandparents are constantly at odds with each other.
Reid-Benta renders her scenes gracefully with sensitivity and detail, and through them we gain a full sense of what drives the women in Kara's family. Eloise is a solo parent in graduate school, and her strictness is rooted in her own tense relationship with Kara's grandmother Verna, which in turn is complicated by the differences between their immigrant and first-generation experiences. But Eloise and Verna's conflict is also a product of their shared anger. They are equally demanding of their daughters, with high expectations driven in part by their experiences as Black women in a racist and misogynist society.
But in the end, this is Kara's tale. And thanks to Reid-Benta's talent as a writer, readers will savour learning whether she finds her way out of the middle.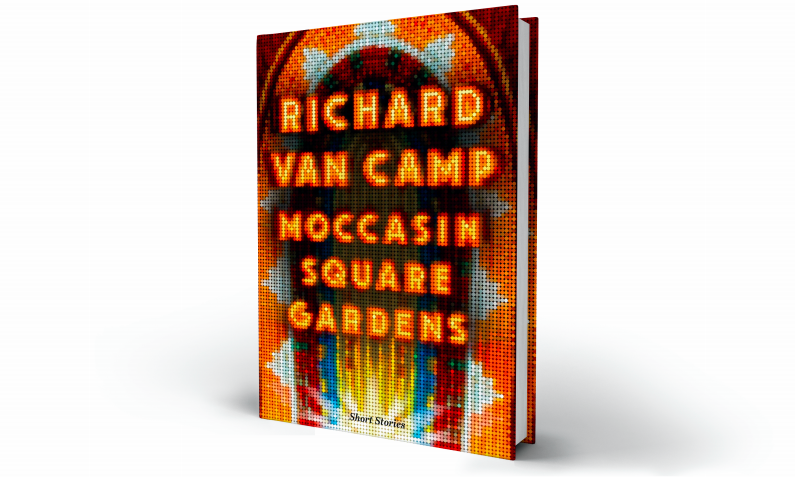 Veteran author Richard Van Camp, a member of the Dogrib (Tlicho) Dene Nation, is best known for his 1996 novel, The Lesser Blessed, and his beautiful children's books. His latest title for adults is Moccasin Square Gardens, a collection of 10 short stories that mainly take place in small towns in Denendeh, the traditional territory of the Dene in what is now the Northwest Territories. (Denendeh is a Dene word meaning land of the people.)
Van Camp's new stories are diverse in style and subject matter, but they are tied together by an uncompromising morality: they all illustrate the urgent need for humans to eschew the greed and selfishness that drives so much of their lives. This theme emerges in Van Camp's parodic take on bad leaders in Super Indians. Or in his call for men — especially those who take advantage of the love and kindness of others — to grow up and take responsibility in Man Babies.
But two stories in particular will chill you to the bone, incite panic and move you to treat the Earth better. Lying in Bed Together and Summoners both tell of a horrific future when monsters called the Wheetago escape their icy Earth prisons because of global warming, and viciously tear people apart and eat them.
These two stories are terrifying, but there are many hilarious scenes in this collection, as well as tender ones. Van Camp keeps readers on their toes with these shifts in genre and tone, but he employs just the right amount of tension so it never feels like one style overtakes the others. This book is a real treat, one that Van Camp clearly put much of himself into, and with such skill.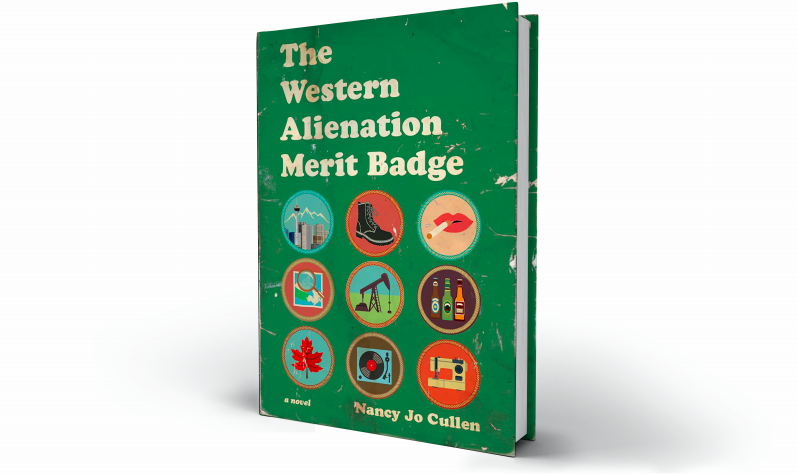 It's the early 1980s in Calgary. The oil economy has collapsed in the wake of the National Energy Program, and the entire country is experiencing a recession.
After living in Europe for a spell, Frankie Murray returns home following the death of her stepmother, moving in with her dad and sister to help pay the mortgage on the family house. Soon after Frankie's return, an old friend of hers named Robyn suddenly enters her life again, and then moves into the Murray house, too.
What follows is a rehashing of old fights between the siblings and their dad, and the spark of a new one when it's revealed Frankie is a lesbian. And so the "alienation" in the title of this novel, the first by Kingston, Ont., writer Nancy Jo Cullen, refers to both the personal lives of the Murray family and the more general sense of resentment Al­bertans often feel toward the rest of Canada. (Cullen lived in Calgary for more than 20 years.)
Most of this novel takes place in the early '80s, but there are forward-looking and flashback chapters, too, which provide context. They slowly reveal the complexity and history of the Murray family and their friends. These chapters teasingly help fill in gaps left earlier, bit by bit, making the novel almost feel like a whodunit.
Cullen excels at capturing intimate moments in the Murrays' domestic life, like when the slightly gruff Jimmy unexpectedly begins quilting with his late wife's sewing machine as a way to grieve her death. This is a family like most others: the Murrays are alternately disappointing and charming. But either way, you'll enjoy their story.
These reviews first appeared in the July/August 2019 issue of Broadview with the title "Summer reads." For more of Broadview's award-winning content, subscribe to the magazine today.