On Oct, 1, Tsuut'ina Chief Roy Whitney, Calgary Mayor Naheed Nenshi and other officials gathered on the outskirts of Calgary on the newly built Tsuut'ina Trail to celebrate its opening. They took turns speaking at the podium, praising the road's economic benefits and the beneficial partnership between the city and the Tsuut'ina, over whose land the freeway travels. 
Then 26-year-old Seth Cardinal Dodginghorse took to the podium and talked about his anger and devastation over the development. He says that his family home was destroyed and his mother evicted and left homeless to make way for the road. At the end of his speech, Dodginghorse took a pair of scissors from his back pocket and cut his braids.
Dodginghorse spoke with Jenn Jefferys about this emotional moment and his family's grief.
JJ: Tell me about your family's connection to the land near Calgary Ring Road.
SCD: The southwest leg of the Ring Road is built on top of my family's land, home and place. Our connection to the land there runs deep culturally, spiritually and physically. My family lived there for six generations. I lived there almost my whole life, and I planned for my future children and grandchildren to live there. Before the 1880s and before Canada's confederation, my Tsuut'ina ancestors lived there as well. My family and I are still connected to that land where the Ring Road is. That is why it hurts to see the road open, and to see Calgarians driving over our home and history.
JJ: What brought you to the press conference on Oct. 1? Were you invited to speak, or did you show up unexpectedly?
SCD: I wasn't invited to speak. I found out that the opening of the Ring Road was going to take place late the night before. The opening wasn't made public to the Tsuut'ina community, and most Tsuut'ina didn't know the road was going to open that day. 
I showed up and watched the official speakers – and when I felt it was the right moment to take the podium, I walked up there and spoke. I had no idea who was going to be at the opening or if I would be able to get a chance to speak at all.
JJ: What kind of a reaction did you receive from your speech?
SCD: All of the officials that were there weren't pleased. I challenged the Tsuut'ina chief [Roy Whitney] with my words. In my speech, I read a quote from him from the signing of the Ring Road agreement and he visibly did not like that. 
After I spoke, none of the provincial, municipal or Tsuut'ina officials that were there approached me or acknowledged me. I have, however, received lots of support from the public from both First Nations and settler folks.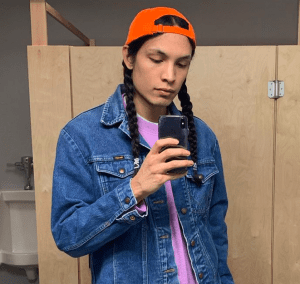 JJ: Why did you cut your braids?
SCD: I didn't plan to cut my hair there at the opening. I was going to cut my braids off the night before when I found out the road was going to be opening, but I didn't. When I was speaking at the opening of the road, I realized that the scissors I was going to use to cut my hair the night before were still in my pocket. Cutting my hair there just happened. I needed to grieve.
JJ: Can you tell me a bit about what long hair and braids mean to you as a young Indigenous man, and as a citizen of the Tsuut'ina and Blackfoot nations?
SCD: I'm not a citizen of Tsuut'ina or any of the Blackfoot Nations on paper. On paper, I am registered Cree under Treaty 6. Outside of colonial definitions though, I am Tsuut'ina and Cree on my mother's side and Amskapi Piikani (Blackfeet) on my father's. Long hair is a source of pride and has cultural and spiritual meanings. I was taught by my Tsuut'ina grandparents and elders that you cut your hair when you lose a loved one out of respect and grief.
JJ: Do you feel like your action that day made a difference for your people?
SCD: I feel that it did. There are people who have also been silenced on Tsuut'ina. I hope that my speaking up has shown others that they can speak against decisions that cause harm. I feel that my action that day helped a lot of people within my community and outside of it. 
There have been attempts from people in the community to silence me again, after I spoke, but that colonial fear and manipulation isn't going to stop me. My ancestors spoke up and that is why we have survived.
JJ: If you had one message for the federal government, what would that be?
SCD: Return all Indigenous lands.
JJ: Was your mom pleased that you read her letter aloud that day? What did she think about you cutting off your braids?
SCD: She was proud of me for reading it because she wanted me to share her letter with people. My mom was sad to see I cut my hair – just as any other Indigenous mother would be – but she knew I cut it for an important reason, and she respects the decisions I made that day.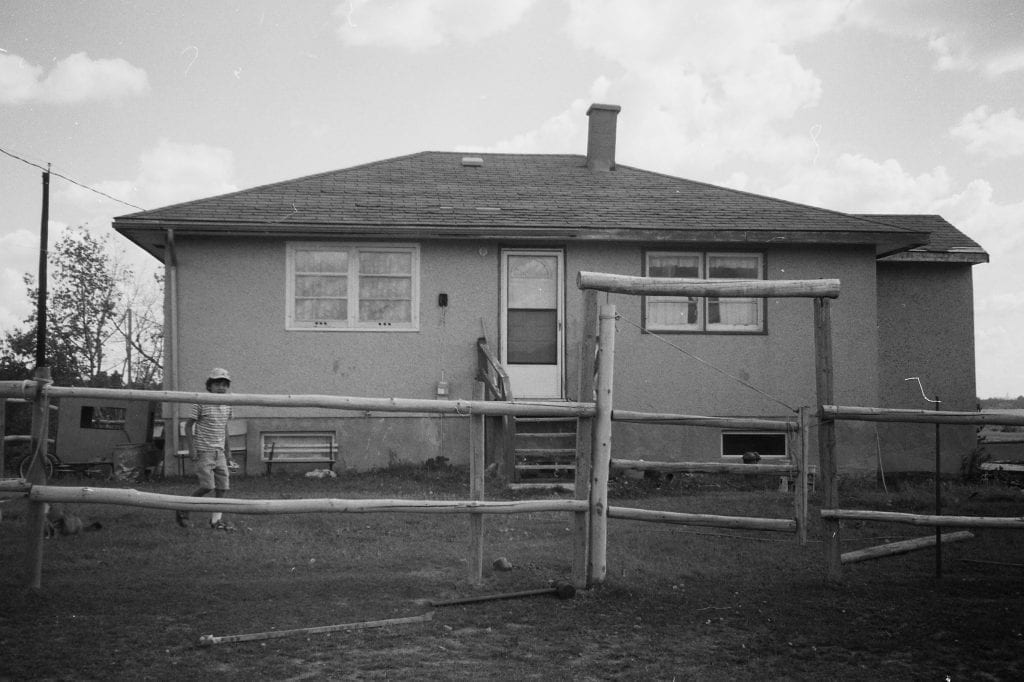 JJ: What do you feel needs to happen now for the region? How do you wish things had gone on this development project?
SCD: We need accountability from current and past Tsuut'ina leaders, Calgarians, the construction companies and workers, and the three levels of government involved with the road. I wish that the development never went through. 
I am still against [it's development], even though the road is mostly finished. There are going to be economic developments such as stores and malls built on my family's land along the highway. My family's fight for recognition, reconciliation and peace is still ongoing. All I want in the world is to be able to wake up back in my family home on my family's land. The road was unnecessary and the trauma it has caused generations of my family was unnecessary.
JJ: Finally, can you tell me what you think about what's happening right now in Mi'kmaq territory (off the coast of Nova Scotia) among the Indigenous fishermen seeking a moderate livelihood?
SCD: I support the Mi'kmaq people and their decisions. They do not deserve the hate or the racism and bigotry they are going through. I support them for standing up for their inherited ancestral rights. Settlers need to stop and educate themselves on treaties before they speak. 
Everyone needs to support the Mi'kmaq people, and to continue to do so – even after the cameras have left.
This interview has been condensed and edited.
***
Jenn Jefferys is a freelance journalist based in Odawa (unceded Algonquin territory). Follow her @jennjefferys.
---
We hope you found this Broadview article engaging. 
Our team is working hard to bring you more independent, award-winning journalism. But Broadview is a nonprofit and these are tough times for magazines. Please consider supporting our work. There are a number of ways to do so:
Subscribe to our magazine and you'll receive intelligent, timely stories and perspectives delivered to your home 10 times a year. 
Donate to our Friends Fund.
Give the gift of Broadview to someone special in your life and make a difference!
Thank you for being such wonderful readers.
Jocelyn Bell
Editor/Publisher