It's not easy being green when you live on the Canadian Prairies. My organic garden, rusty single-speed bike and telecommuting lifestyle are at odds with the macho culture of rampant consumption.
I chose a green, pared-down lifestyle for many reasons. Al Gore's documentary, An Inconvenient Truth, and a VIA train ride with former Green Party Leader Elizabeth May were eye-openers. Closer to home, my carrot seeds struggle to germinate in unseasonably hot May temperatures.
Green citizens like me, who walk two blocks to retrieve the mail instead of idling in front of my small-town post office in gas-guzzling monster trucks, are considered Trudeau-loving sissies. "Get out there and burn more fossil fuels, missy," my neighbours might say to me. "Don't you know that lucrative jobs are at stake?"
I'm in the frustrated minority in a region where Peter Downing's calls for Alberta separation drown out pleas for reducing emissions. Many Albertans still cling to the outdated oil and gas sector and see abandoning Confederation as the answer.
The growing Western separatist movement gathered additional steam after federal Conservatives failed to form government on Oct. 21. Voters in Saskatchewan and Alberta did not even elect one Liberal MP.
The populist movement extends beyond Alberta — many "Wexit" sympathizers reside in my home province of Saskatchewan.
My spouse and I act as Liberal apologists in our community, so we frequently joust with other more conservative members on issues like the Trans-Mountain pipeline expansion. 
"Justin Trudeau killed the pipeline!" spouts the angry man who pumps gas at my local Shell station. 
"Trudeau actually bought that pipeline, buddy," I mutter to my partner as I roll up the window then take our weekly drive to nearby Saskatoon.
I've learned not to publicly defend Trudeau's policies, since, according to my neighbours, progressives like me belong in the city, with its fancy public transit systems, socialist mayors and organic community gardens.
It would be politically expedient for me to follow the herd, shut my mouth and offer moral support to oil rig workers who will potentially lose their jobs.
It's against my short-term interests — both socially and economically — to be green, yet it makes sense to heed the long-term need for emissions controls and change my consumer habits so future generations can inherit a healthy planet.
Saskatchewan Premier Scott Moe, who currently enjoys a jaw-dropping 65 percent popularity rating, couldn't be more opposed to my green philosophy. Populist Moe knows it's easier to fight with Ottawa than reduce Saskatchewan's carbon emissions.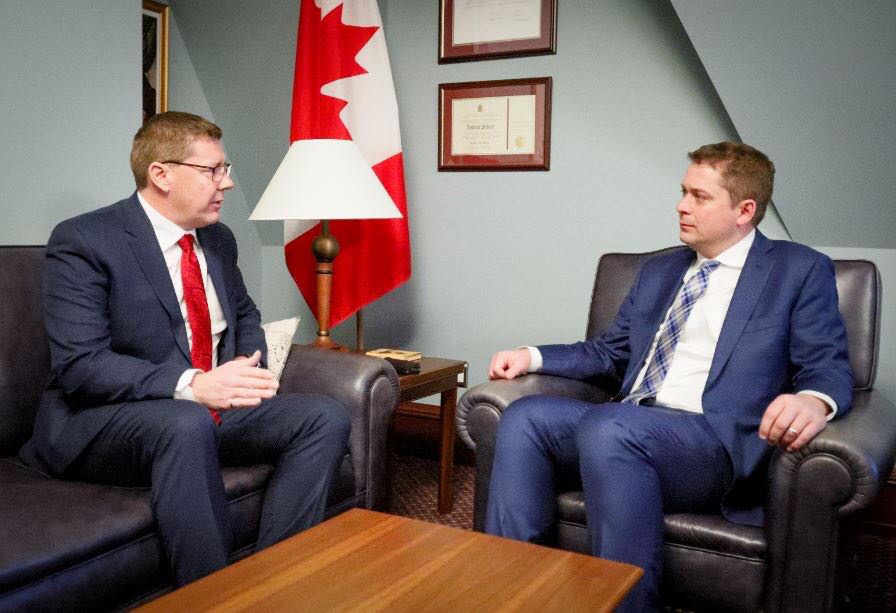 That's why his team of expensive lawyers will appear in March in front of the Supreme Court of Canada to challenge the carbon tax. His previous legal challenge was struck down in Saskatchewan courts, but that didn't deter his government from squandering my tax dollars on a losing battle.
Moe's latest gambit, just like Alberta's self-righteous Wexit cries, will accomplish two things: the Prairie premiers will have some much-needed leverage with Ottawa and it will buy them more time.
It's time that Saskatchewan desperately wants so they can continue to burn cheap and noxious coal to generate electricity.  Since Canada plans to phase out coal by 2030, Saskatchewan recently conceded that a plan to add small modular nuclear reactors (SMRs) to the power grid within the next decade is in the works.
The clock is ticking in Western Canada as the degradation of the environment continues at a rapid pace. In North America, an estimated three billion birds have disappeared since 1970; flooding is commonplace; severe winter storms grind cities to a halt; and raging fires, caused by drought, decimate communities.
Canada's Changing Climate Report concludes that Canada is warming, on average, twice as fast as the rest of the world. I'm worried that in-fighting and Western alienation are distracting us from addressing the bigger problem.
Western Canadians need to cooperate, not agitate; we need innovative solutions, not political grandstanding. It's time to stop fighting with Ottawa because there's no Wexit from climate change.
Broadview is an award-winning progressive Christian magazine, featuring stories about spirituality, justice and ethical living. For more of our content, subscribe to the magazine today.