When Romeo Saganash finally left a Quebec residential school four decades ago, he made two promises to himself. First, to go back and live off the land, which he did for two years. Second, to reconcile with the people who "put me away for 10 years."
I interviewed Saganash in May at a conference hosted by the Citizens for Public Justice. Our discussion focused on that second promise and how it has driven his life's work. Among his many efforts, Saganash helped to write the United Nations Declaration on the Rights of Indigenous Peoples (UNDRIP), a project that was 23 years in the making before its adoption by the UN General Assembly in 2007. Many consider it a blueprint for reconciliation.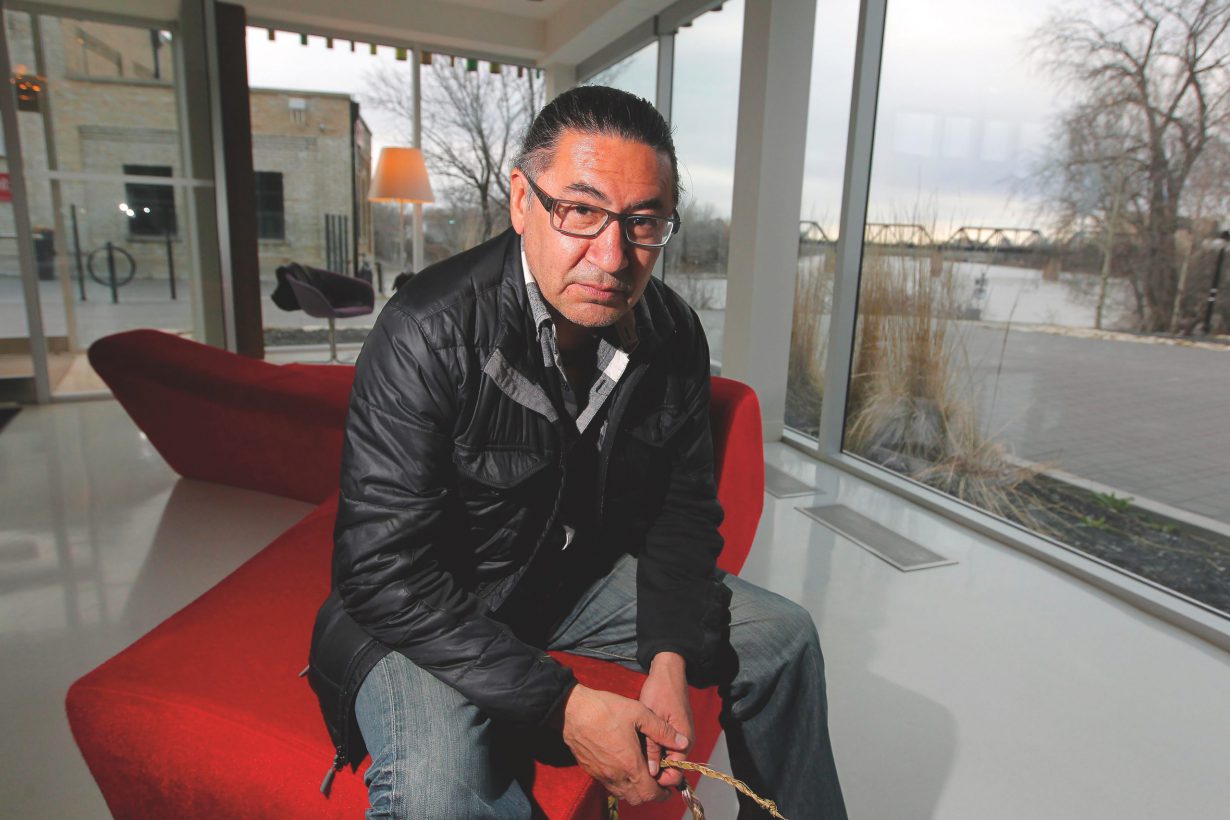 During his eight-year term as an NDP member of Parliament, Saganash introduced a private member's bill, C-262, to ensure that the laws of Canada are consistent with UNDRIP. The act was passed in the House of Commons, but stalling tactics by a few Conservative senators led to the bill's death when an election was called in 2019. Saganash was devastated.
Saganash is now semi-retired, but over the past year, he watched as Bill C-15 — a Liberal bill almost identical to C-262 — made its way through Parliament. He was thrilled when it received royal assent on June 21, National Indigenous Peoples Day.
Passing C-15 is a gigantic leap forward for Indigenous and non-Indigenous relations in this country. The need to repair those relations is all the more urgent with the recent discovery of the remains of hundreds of Indigenous children buried in unmarked graves near former residential schools run by the Roman Catholic Church. Indigenous leaders tell us there will be more. The Catholic Church must accept full responsibility for the harm, abuse and neglect that led to these deaths. But other denominations, including the United, Anglican and Presbyterian churches, also operated residential schools, and we who are adherents of these faith communities must continue to grapple with our own role in these atrocities.
---
More on Broadview:

---
Prime Minister Justin Trudeau may claim victory for bringing UNDRIP into Canadian law, but make no mistake: this is the culmination of Romeo Saganash's life's work. And there's much more work to come. The government — in consultation with Indigenous peoples — now has just two years to create an action plan to achieve the declaration's objectives.
Church members can get involved through Faith in the Declaration, a coalition of Canadian faith organizations working together to support UNDRIP's implementation.
Saganash continues to fight for recognition of Indigenous rights as a lawyer, speaker and writer. I'm both humbled and grateful to announce that he has agreed to guest-edit the June 2022 issue of Broadview. Over the coming months, Saganash will work with our team to develop a package of Indigenous-themed stories by Indigenous writers and artists. In a recent email, Saganash called our upcoming partnership an "adventure in reconciliation." I love the open spirit of that phrasing. And I hope that the journey ahead brings Broadview and our readers a step closer to fulfilling the promise of reconciliation.
***
Jocelyn Bell is the editor/publisher of Broadview.
This letter first appeared in the September 2021 issue of Broadview with the title "A way forward."
---
We hope you found this Broadview article engaging. 
Our team is working hard to bring you more independent, award-winning journalism. But Broadview is a nonprofit and these are tough times for magazines. Please consider supporting our work. There are a number of ways to do so:
Subscribe to our magazine and you'll receive intelligent, timely stories and perspectives delivered to your home 8 times a year. 
Donate to our Friends Fund.
Give the gift of Broadview to someone special in your life and make a difference!
Thank you for being such wonderful readers.
Jocelyn Bell
Editor/Publisher