British Columbia's Princess Louisa Inlet, located about 100 kilometres northwest of Vancouver, captivates pretty much everyone who visits the deep fjord. To get there, you need to travel 80 kilometres by boat, passing sweeping mountain views, waterfalls, ancient pictographs, and through a set of tidal rapids.
Time stands still in the serene inlet that the Sechelt people traditionally called swiwelát, meaning "sunny and warm." Eagles and northern goshawks soar past the granite walls, and grizzly bears, mountain goats and threatened marbled murrelets find their home in the velvety-green mountains. At least 60 waterfalls tumble down the granite walls as the winter snow melts. At the head of the inlet, mist sprays from the 45-metre-high Chatterbox Falls.
What many visitors don't realize is that not all of the inlet is protected. In fact, three pieces of land totalling 1,783 acres, or almost the entire southern shoreline up to the mountain peaks, are now for sale for $3.2 million. The tree-packed slopes have garnered interest from at least one forestry company. However, the Princess Louisa International Society, which raises money to keep up a marine park at the head of the inlet, also noticed the land was up for sale. 
The society partnered with the BC Parks Foundation, a relatively new independent charity that works with B.C. Parks to improve the provincial park system, to crowdfund the $3 million needed to save it. Almost $2 million has been raised already, but the pressure is on — The BC Parks Foundation signed an exclusive purchase and sale agreement with the seller that expires at the end of August.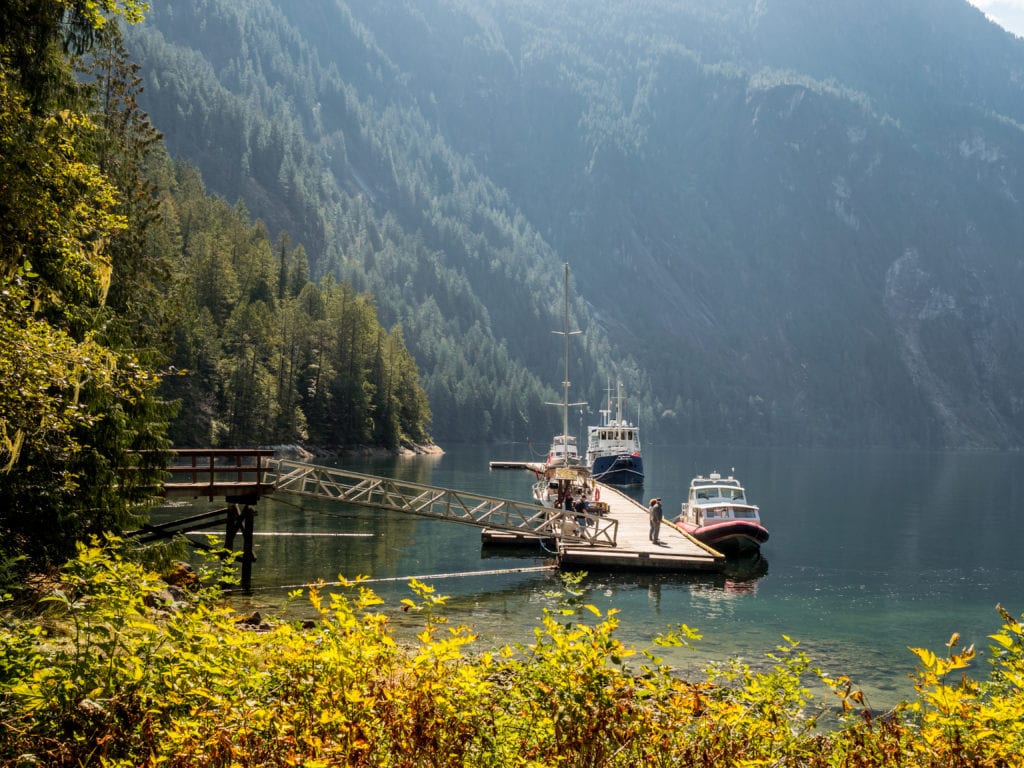 With the health of our environment in a continuous decline, government funding can't keep up with saving habitats that should be conserved. In some cases, crowdfunding has now emerged as a new and successful conservation tool. A 2018 survey by Down to Earth magazine found 577 conservation-oriented projects had raised more than C$6 million since 2009 for projects based in 38 countries. In one of the best-known efforts, 40,000 people donated almost C$2 million to buy the Awaroa beach in New Zealand's Abel Tasman National Park in 2016. 
While land trusts have succeeded in raising the needed money, initiatives like this have also boosted public awareness and engagement. This is something Andrew Day, CEO of the B.C. Parks Foundation said he hopes will happen for Princess Louisa.
"This is the first crowdfunding effort BC Parks Foundation has initiated. The Foundation is quite young — we began operations in 2018, so this was the first opportunity we had to bring British Columbians together and help protect a beautiful area of our province," he told Broadview in an email.
Some online have questioned why the province doesn't just buy the land themselves. Day said over email that BC Parks has a limited budget to acquire land, "and British Columbians are strongly in favour of creating new parks." In another interview with CBC News, he said that failing to raise the required funds would be an incredible loss. "It would be a real shame to see development happen there, whether it's foreshore development or forestry or any of that kind of extractive activity or permanent changes to the landscape."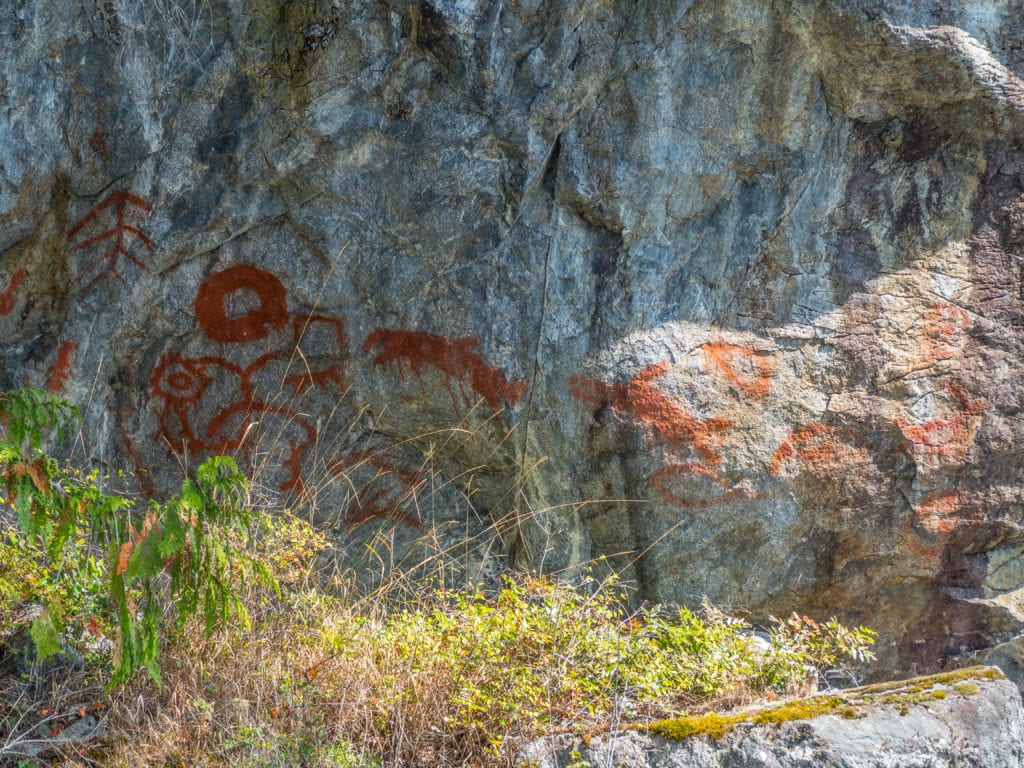 Princess Louisa Inlet first became known to visitors in the 1940s when Tom Hamilton built the Malibu Club at the mouth of the inlet. Originally designed as a luxury resort for the rich and famous, visitors included John Wayne, John F. Kennedy, Barbara Stanwyck, Bing Crosby and Bob Hope. Meanwhile, at the head of the inlet, James MacDonald had built a cabin and dock and began inviting local boaters to the region. 
Over time, Malibu morphed into a Christian summer camp for teenagers and MacDonald decided he loved the inlet's beauty too much to keep it to himself. He rejected a $400,000 offer for the land in 1953 and instead chose to give his property to the boaters of the Pacific Northwest.
"It is Yosemite Valley, the fjords of Norway and many other places all wrought into the background of our conifer forests of the Pacific Northwest," he said when he bestowed the gift on the newly-formed Princess Louisa International Society. "It should never have belonged to one individual."
MacDonald's generosity kicked off a conservation project that saw the land become a Class A Marine Park in 1965, with additional lands and protections added in 1972 and 2003, thanks to contributions by the Nature Conservancy of Canada, the Tula Foundation, Weyerhaeuser and the Princess Louisa International Society.
The goal now is to expand the area that's protected. "We're just in a fortunate position to have one of these watersheds that's kind of rare and being un-roaded and really quite pristine," Day told CBC News. 
If the crowdfunding effort succeeds, the provincial government will partner with the Sechelt First Nation to establish a new park, including mapping out facilities such as docks, campsites, trails and other park amenities. The hope is to eventually bundle it with other Crown land and create 22,000 acres of connected and protected wilderness.
Bryce Christie of Sunshine Coast Tours, who brings visitors to the area regularly, told Broadview in an email that he hopes that whatever happens with the land, that it passes into the hands of a proactive and careful steward.
"We need to monitor and control use to avoid loving it to death," he wrote.
For more of Broadview's award-winning content, subscribe to the magazine today.