Growing up, I seldom saw my grandmother without a strand of prayer beads in her hands. I remember her thumbing the small orbs during breaks from her chores and blowing prayers in my direction. Visiting the MBAD African Bead Museum in Detroit brought back these treasured memories of dadi, but it also encouraged me to see her beads in a new light.
A short ride from Detroit's downtown and just a few minutes from Windsor, Ont., the museum holds tens of thousands of beads from Africa, many of them hundreds of years old. In jars atop shelves, on strands hung along the walls and in the hands of visitors, these beads tell stories of social class, spirituality, tribal history and a lot more.
A chime triggers as I open the door, alerting collector and curator Olayami Dabls that a visitor is present. Dabls, the driving force behind the museum, calls himself the "keeper of history" and has a knack for storytelling. In my conversations with him, ancient African tales come to life through the beads he shows me.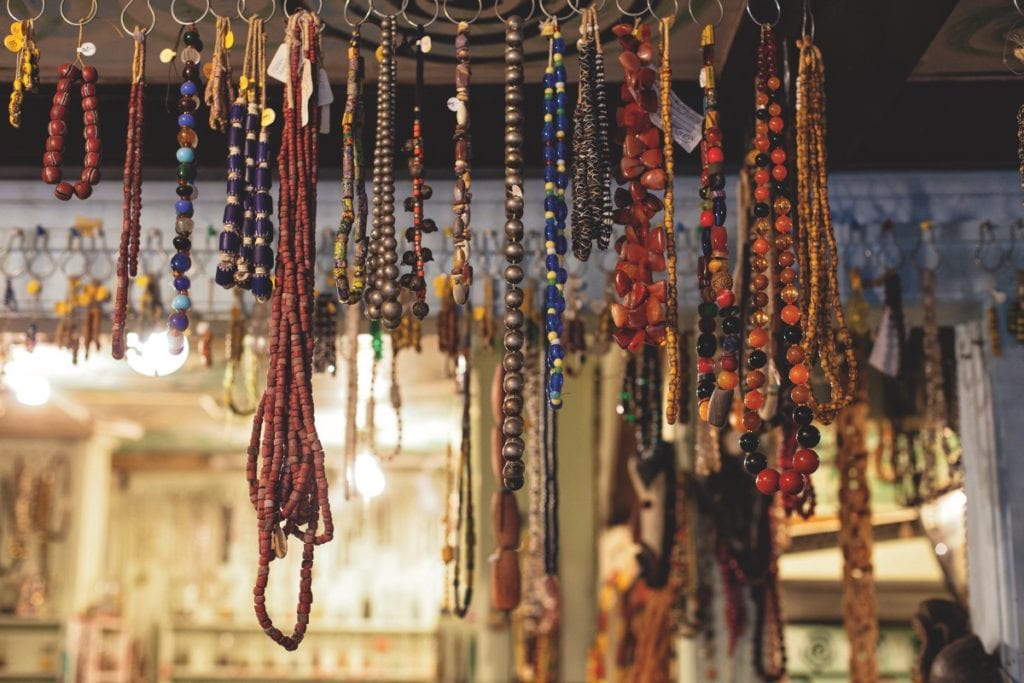 For 10 years in the 1970s and '80s, Dabls worked at the Museum of African American History in Detroit. There, he learned the difficulty of discussing civil rights and African history using artifacts that were historically plundered by Europeans.
Dabls started collecting beads for his own museum in 1985 when he met African traders at an annual cultural festival in Detroit. When he first asked a trader from Mali if he could buy the beads around his neck, though, the trader told him they were part of his generational culture and not for sale. "Up until that point, I thought beads were used to make somebody look pretty," Dabls says. But soon he realized they meant a lot more. In certain traditional cultures, beads are "an integrated part of [people's] particular culture group," he says, and they communicate important information like tribal identity and the marital status of women.
The traders became more co-operative when they realized Dabls has a genuine curiosity. This has enabled him to build his magnificent collection of beads made of shells, seeds, rocks and other materials.
The MBAD African Bead Museum attracts people from all over the world, and they often share their own bead stories with Dabls. During my visit, I tell him about dadi, who often gifted the women in our family generations-old prayer beads made of rubies and pearls on birthdays and Eid. Dabls says he appreciates my story and that my ancestors were smart people because they knew the importance of passing down cultural knowledge through objects.
As I step outside the museum, I feel proud of the Pakistani culture I've inherited through beads, and I sense that dadi is proud of me, too.
This story first appeared in the October 2019 issue of Broadview with the title "History on a string." For more of Broadview's award-winning content, subscribe to the magazine today.